McCallum journalism captures 46 TAJE Best in Texas awards for outstanding COVID-19 coverage
Combined effort of Shield, Knight and photoj students earns recognition in special state competition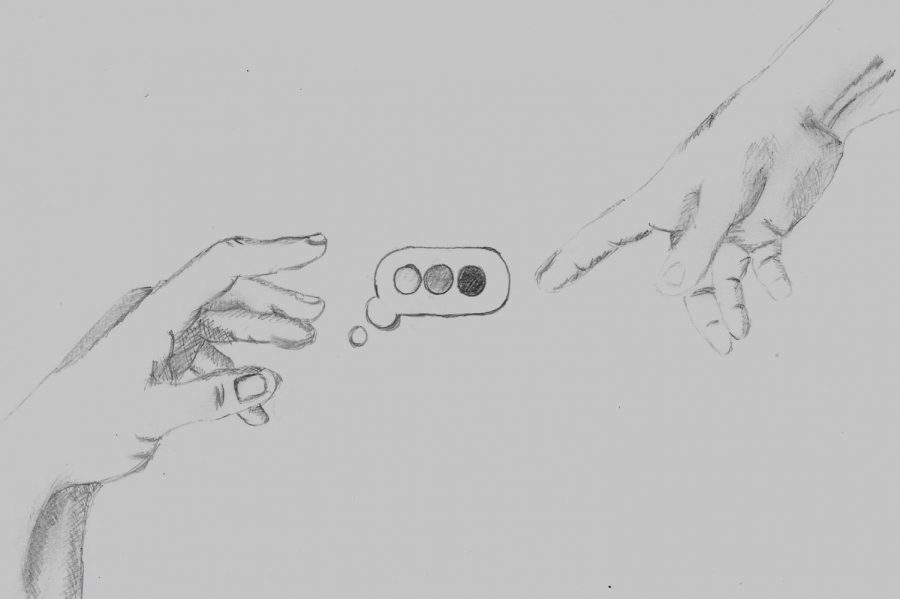 Shield staff reports
June 23, 2020
The Texas Association of Journalism Advisers announced the winners in its special Best in Texas contest for COVID-19 coverage today. We are pleased to report that McCallum journalists captured 46 awards in the contest, which included COVID-19 coverage in five award categories: objective coverage, subjective coverage, multimedia, social media and welcome distraction.
In addition to winning one of McCallum's 23 superior (highest) awards, rising junior Evelyn Griffin earned the additional distinction of being named the sole Best of the Best in Texas in the welcome distraction category for her May 13 story, "Staying connected from a distance," which explored creative ways to stay connected while on quarantine.
McCallum earned at least two superior awards in all five categories of the competition. Rising juniors Alysa Spiro, Samantha Powers and Madelynn Niles were rewarded for their consistent effort to cover COVID-19. Spiro wrote or co-wrote eight winning entries; Powers, seven, and Niles, six.
The photojournalism classes also contributed mightily to MacJournalism's coronavirus coverage team. During the time of online classes, the photojournalism classes collaborated to produce five award-winning COVID-19 photo essays. The MacJournalism podcast team of Stella Shenkman and Julia Kay Smith produced three award-winning episodes of the The S-Word podcast that dealt with local reaction to the COVID-19 pandemic.
"This story transcends our traditional approaches to writing stories and creating content for our platforms," adviser Dave Winter said. "I am so very proud that the staff has stepped up to the plate when it matter most to our readers and our community."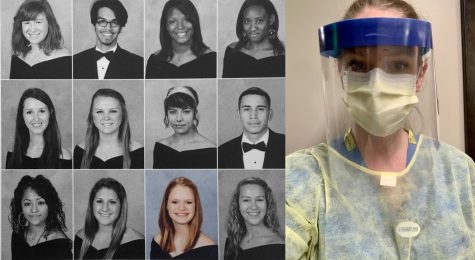 Objective Coverage
Superior 
Lucy Marco, "What is COVID-19's impact on the environment?" 
Anna McClellan, "Dr. Mark McClellan: There are brighter days ahead of we stay patient, vigilant, disciplined"
Evelyn Griffin, "College Board pares down AP test format for 2020"
Bella Russo, "District approves new grading policy, emergency procedure options in response to COVID-19"
Samantha Powers, "Restaurants brace for post-COVID-19 economy"
Grace Nugent "COVID-10 measures put Mac sports on hold"
Alysa Spiro, "First cases of COVID-19 confirmed in Austin"
Ellen Fox, "Coronavirus fears affect Mac community"
Samantha Powers, "In comparing pandemics, hindsight of 1918 is 2020"
Madelynn Niles and Alyssa Spiro, "From the band hall to a COVID-19 hospital unit"
Excellent
Madelynn Niles, "Band, color guard events canceled due to COVID-19 concerns"
Alysa Spiro, "Amid coronavirus fears, city cancels SXSW"
Lucy Marco, "COVID-19 lockdown shorts junior's stay in France"
Anna McClellan, "COVID-19 wreaking havoc on 2020 election"
Bella Russo, "City issues stay-home order to stop coronavirus spread"
Elisha Scott, "Mac alums adapt to year disrupted by COVID-19"
Samantha Powers, "To thwart COVID-19, AISD extends spring break as it plans to transition to distance learning"
Bella Russo, "Feeding the front lines, fueling local businesses"
Alex Dowd, "Spain is not itself in wake of COVID-19"
Alysa Spiro, "District aims to create a level online playing field"
Honorable mention
Scarlett Houser, "A coronavirus crash course"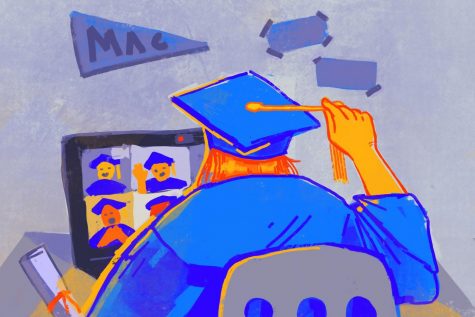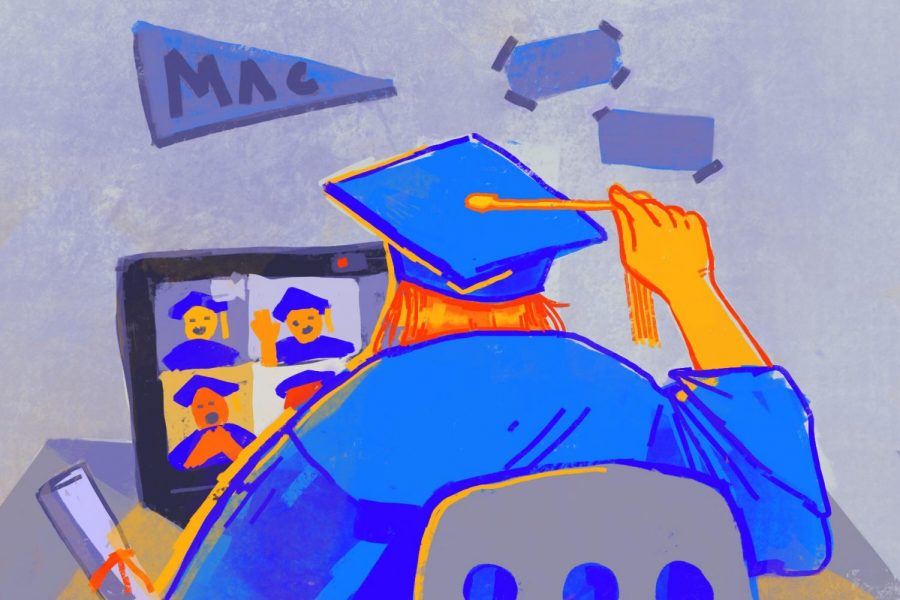 Subjective coverage
Superior
Mia Terminella, "Instead of learning from Italy's coronavirus experience, the United States has replicated it"
Kristen Tibbetts, "Making the best out of an unfortunate ending"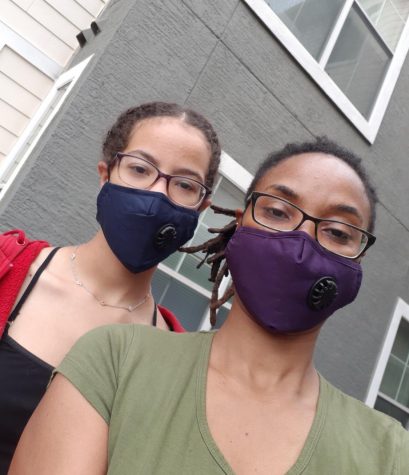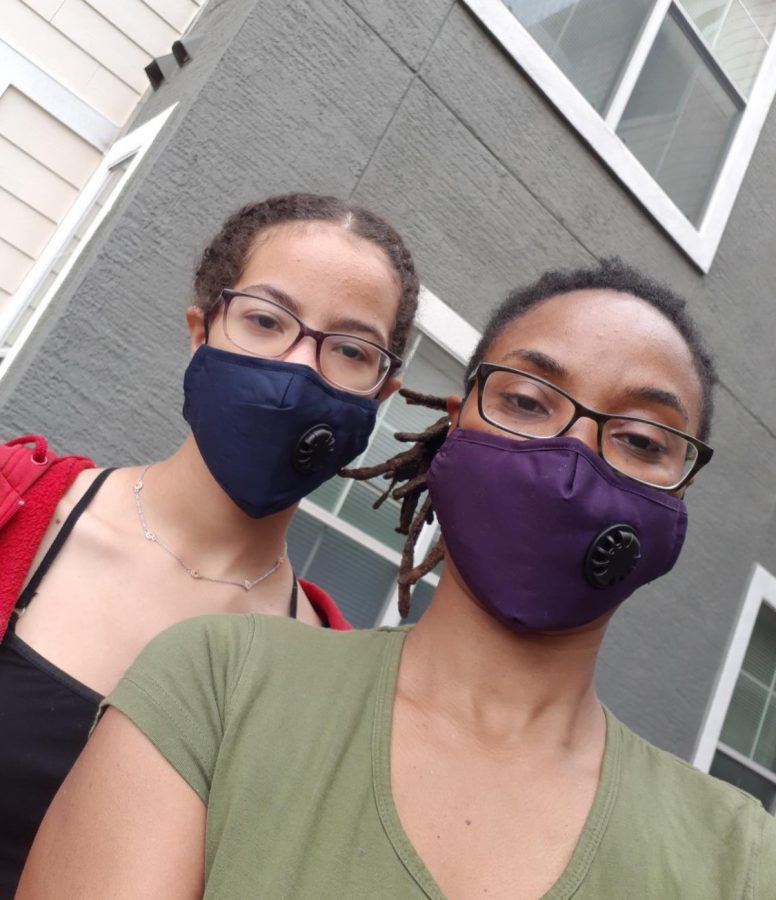 Multimedia
Superior
Thea Cahoon, Scarlet Craig, Carter Eason, Olive Embry, Megan McHorse, Georgie Murray, Angus Sewell McCann, "Home (office) suite home"
Evie Barnard, Kate Boyle, Lily Brode, Emily Cormack, Sophia Dawson, Olivia Escalante, Anna Garcia, Ava Medina, Thomas Melina Raab, Esme Moreno, Dylan Neal, Lydia Reedy, Angus Sewell McCann, Regan Sims, Zoe Tanner, Camille Wilson, Lily Wilson, Annabel Winter, "Balancing work and family in the COVID-19 era"
Ava Medina, Charlie Partheymuller, Jolie Gabriel, Megan McHorse, Noah Lawrence, Anna Nagle, Evie Barnard, Anna Garcia, Lily Prather, Josie Bradsby, Lily Wilson, Lily Brode, Dylan Neal, Maggie Provost, Theo Roe, Reagan Dias, and Camille Wilson, "Stay-home order creates chances to bond"
Excellent
Emmi Anderson, Steven Anzures, Sophia Dawson, Jolie Gabriel, Megan McHorse, Daniela Morrow, Charlie Partheymuller, Lydia Reedy, Liliana Rodriguez, Amelie Ruggero, Alex Seiler, Camille Wilson, "As in the comic books, these heroes wear masks"
Anna Bausman, Daniela Bodoh, Josie Bradsby, Zazie Bryant, Risa Darlington-Horta, Reagan Dias, Olivia Escalante, Anna Garcia, Ava Medina, Madelynn Niles, Liliana Rodriguez, "An inside look at online classes"
Stella Shenkman, Julia Kay Smith and Bella Russo, "Hosack shares details of rationale for new grading policy, steps to create equity in online learning"
Stella Shenkman and Julia Kay Smith, "Hosack: Mac to launch online classes April 6"
Stella Shenkman and Julia Kay Smith, "Hosack discusses COVID-19 concerns, current plan for senior class events, rest of school year"
Honorable mention
Elisha Scott and Henry Winter, "A Sunday stroll on a desolate campus"
Risa Darlington-Horta, "Capturing images of Austin in the COVID-19 era"

Social media
Superior
Bella Russo, Ellen Fox, Risa Darlington-Horta, Samantha Powers, Alysa Spiro, Mia Terminella, Alex Dowd, Kristen Tibbetts, "Objective and subjective coverage on MacJournalism"
Hannah Zuniga, Alysa Spiro, Samantha Powers and Staff, "Welcome distractions on MacJournalism"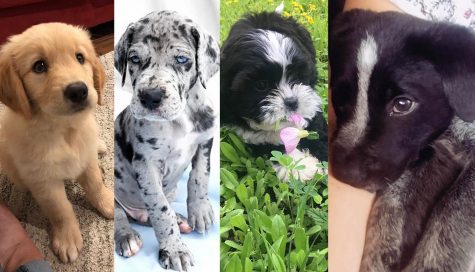 Welcome distraction
Best of the Best in Texas
Evelyn Griffin, "Staying connected from a distance"
Superior
Madelynn Niles and Grace Nugent, "The essential N&N quarantine movie guide"
Evelyn Griffin, "Staying connected from a distance"
Alysa Spiro, "Pandemic prompts proliferation of puppy parents"
Madelynn Niles, "A glorious arrival brightens a crazy time for choir"
Samantha Powers, "Soph singers attack COVID-19 with humor"
Lindsey Plotkin, "Extended spring break is a time of knead"
Excellent
Madelynn Niles, "VIdeo project preserves percussionists perspective"
Samantha Powers and Alysa Spiro, "How to cure the COVID-19 quarantine blues"
Honorable mention
Lindsey Plotkin, "Corona catalyzes creativity"
Lindsey Plotkin, "Breadful times"