Photos of the week
Featured snapshots archive
Week of Jan. 9 – Jan. 15, 2022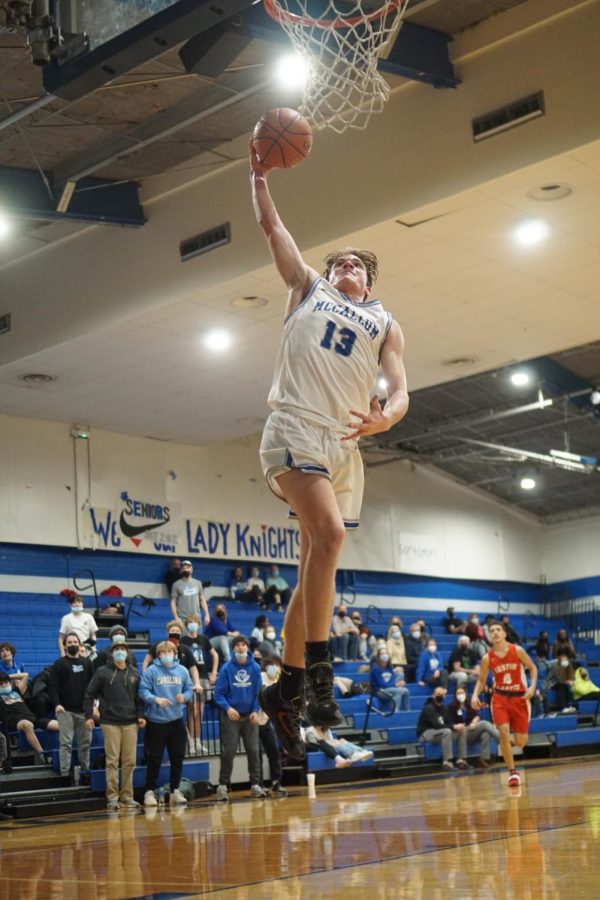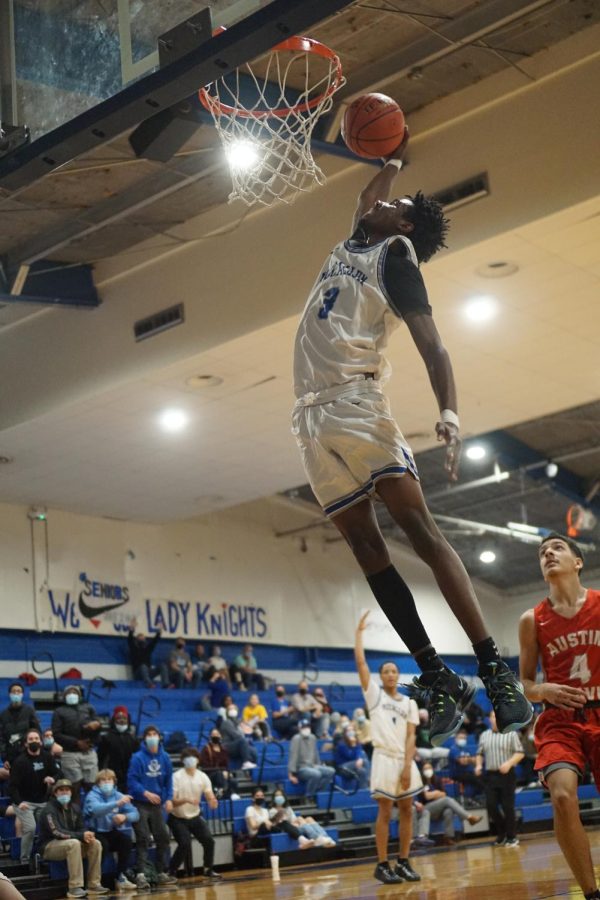 Week of Jan. 2 – Jan. 8, 2022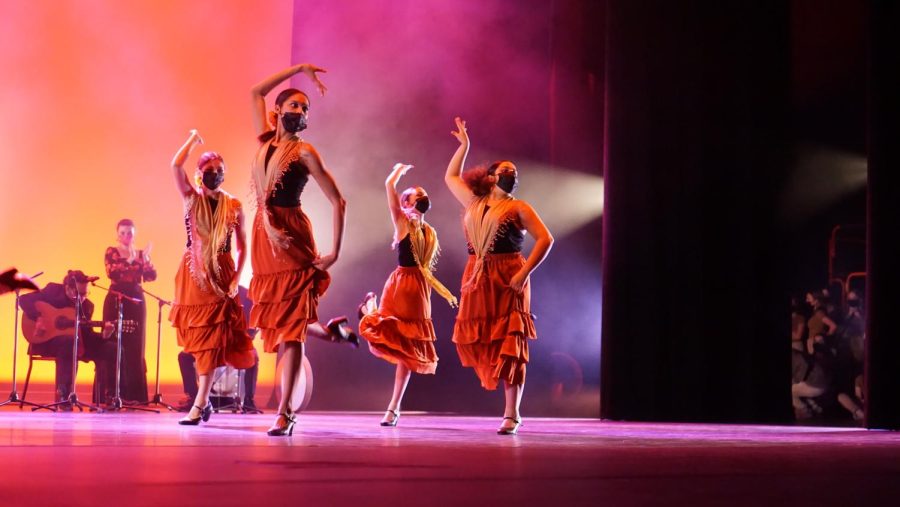 Week of Dec. 12 – Dec. 18, 2021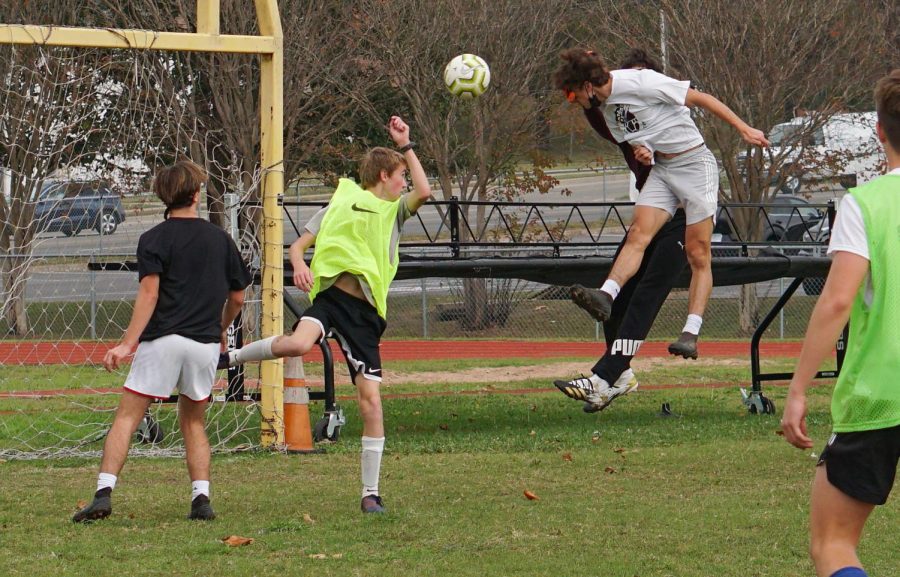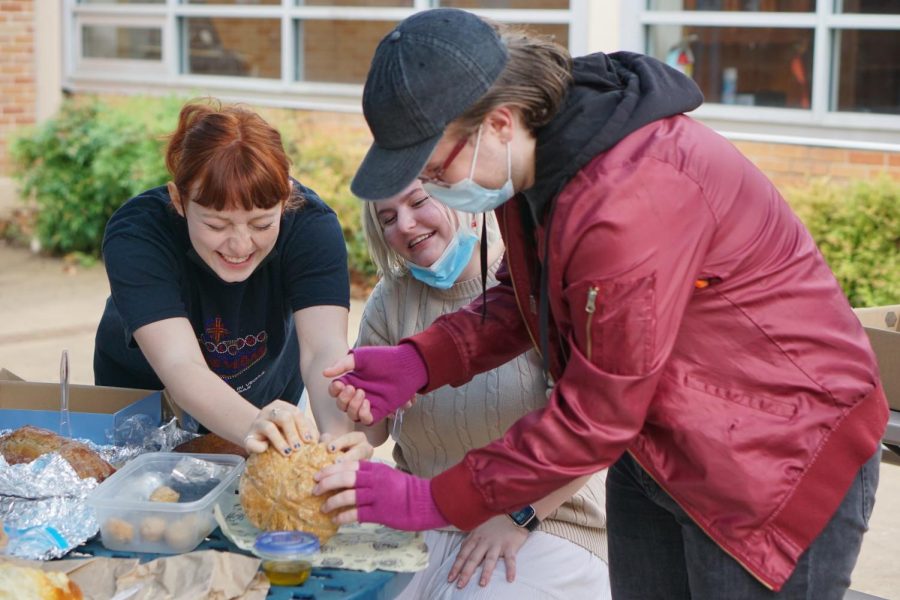 Week of Dec. 5 – Dec. 11, 2021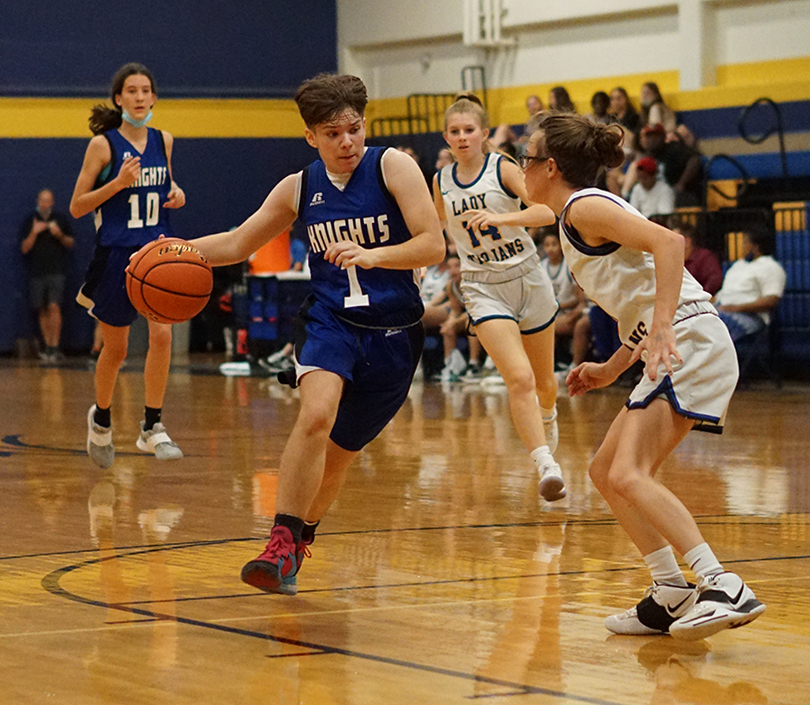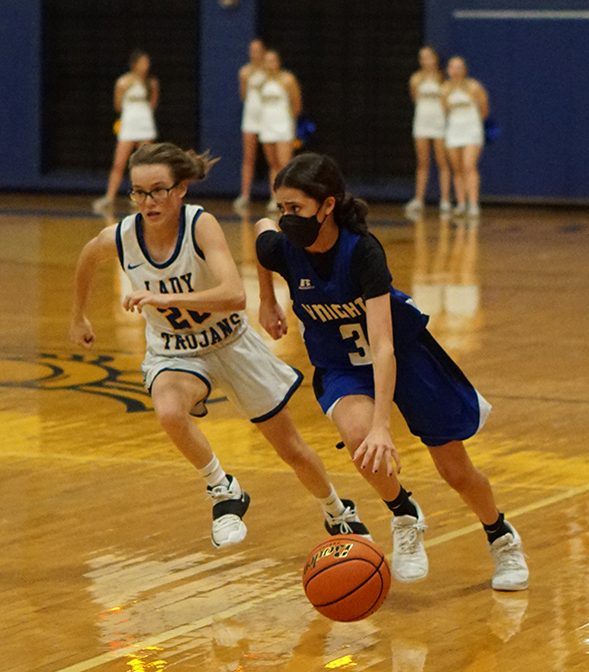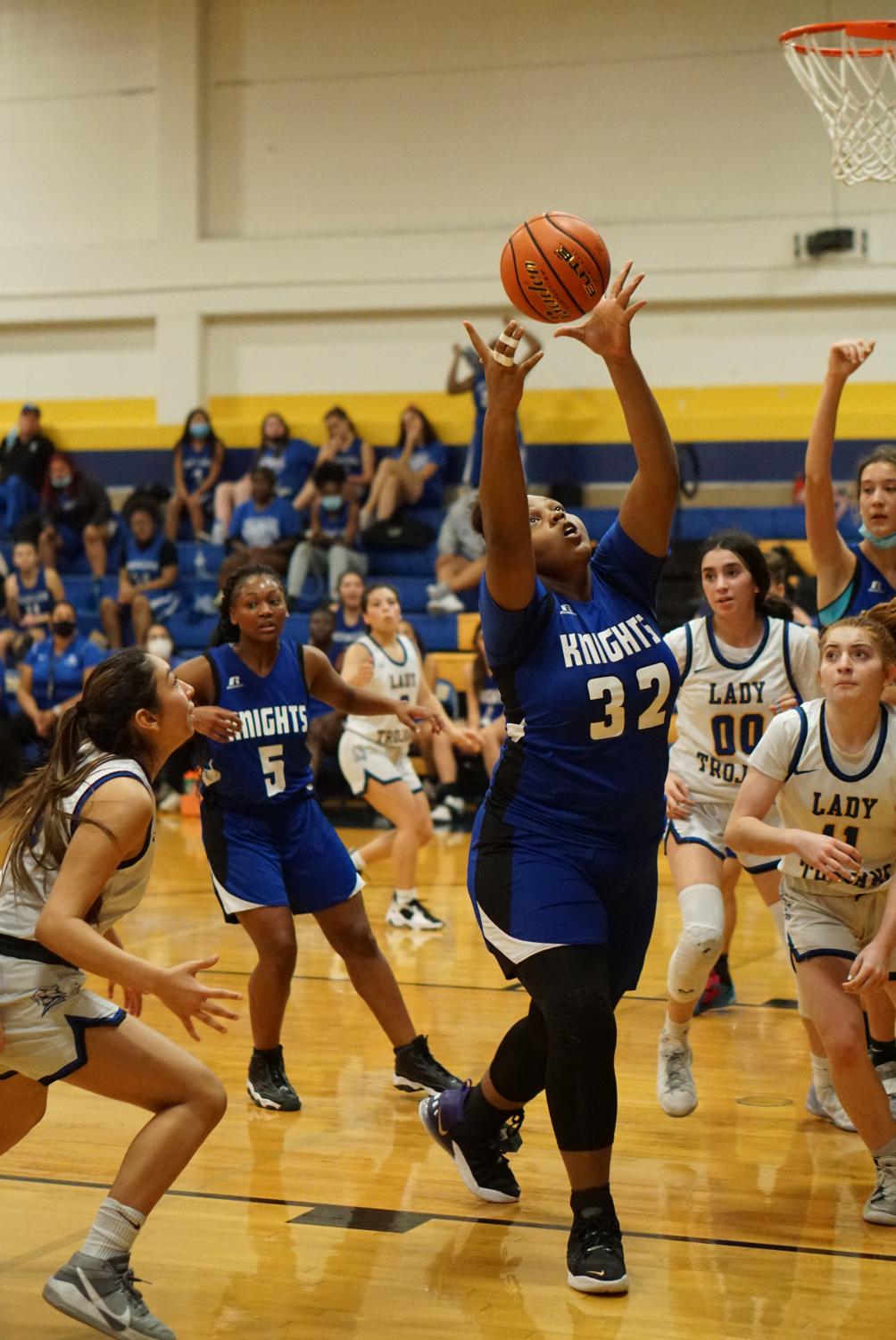 Week of Nov. 28 – Dec. 4, 2021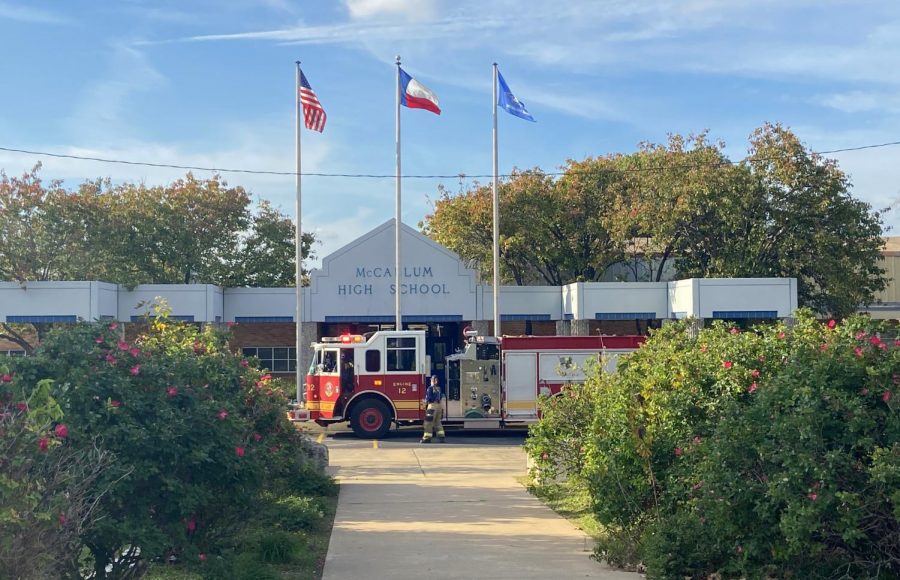 Week of Nov. 21 – Nov. 27, 2021
Week of Nov. 14 – Nov. 20, 2021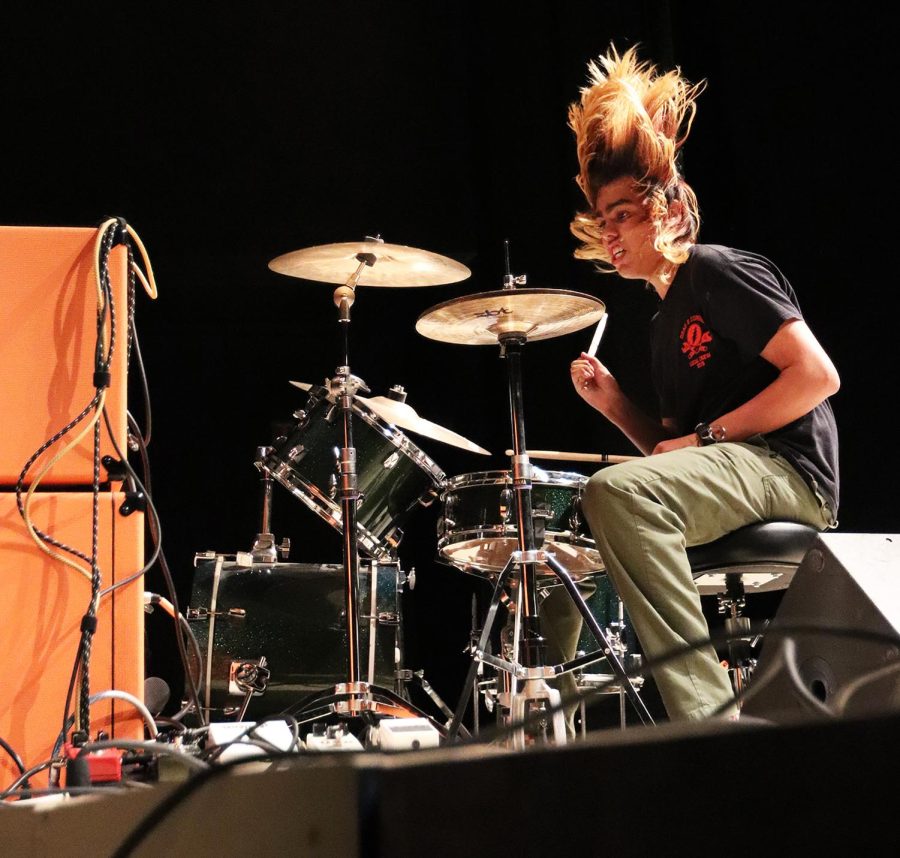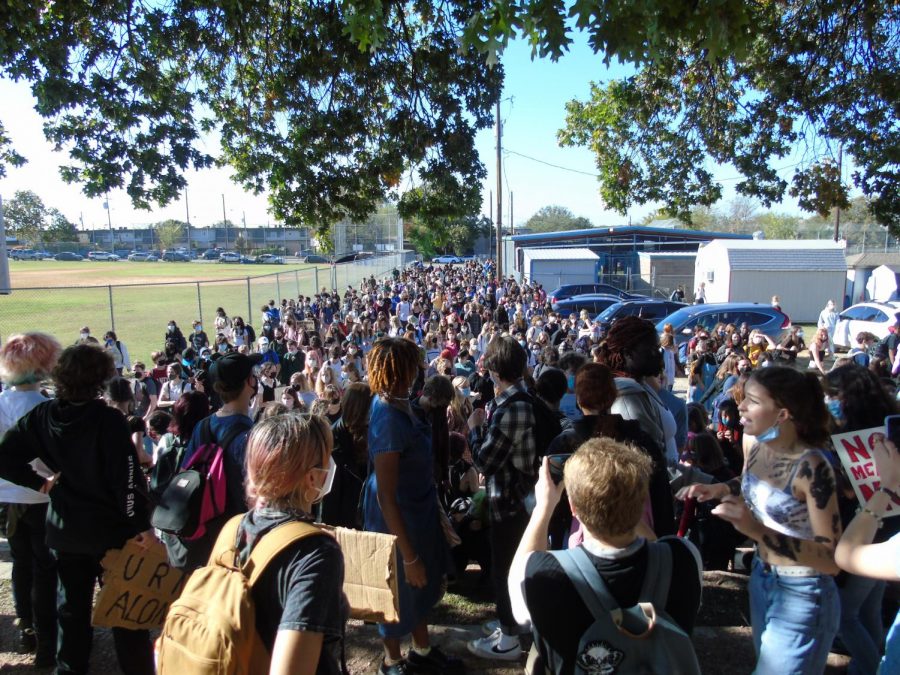 Week of Nov. 7 – Nov. 13, 2021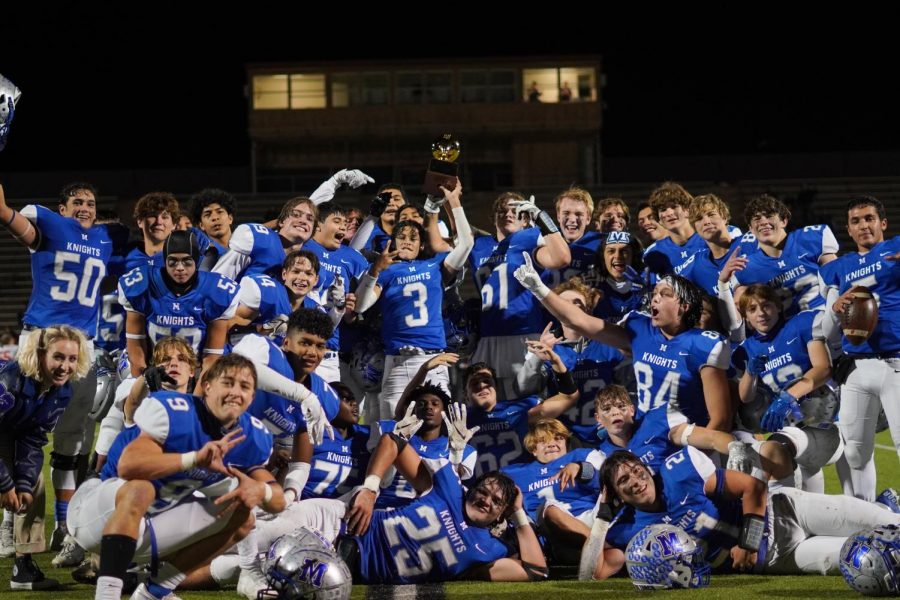 Week of Oct. 31 – Nov. 6, 2021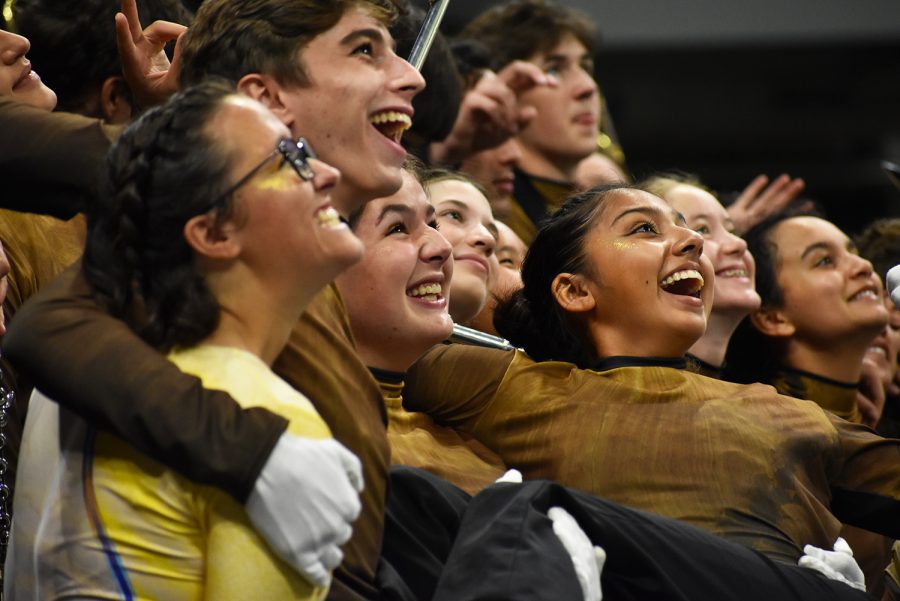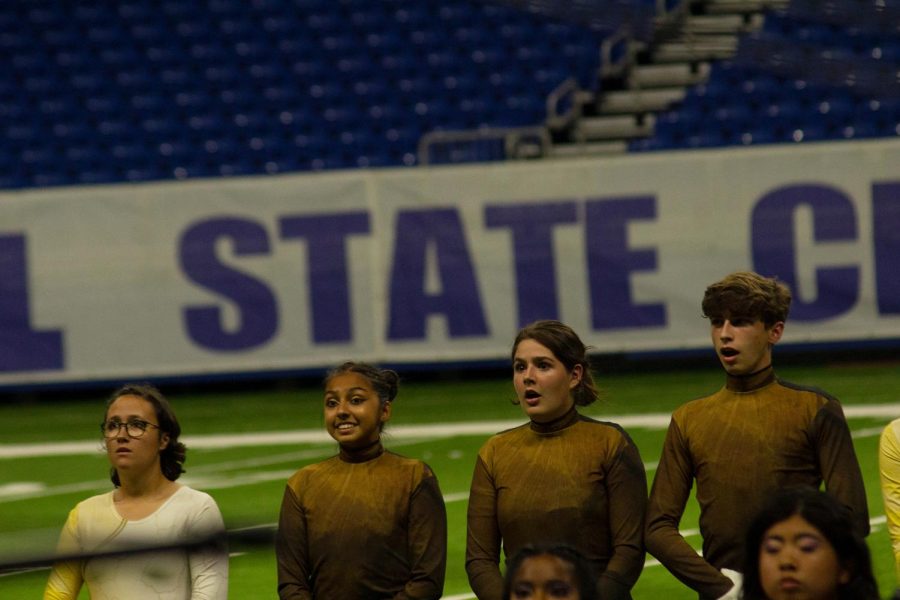 Week of Oct. 24 – Oct. 30, 2021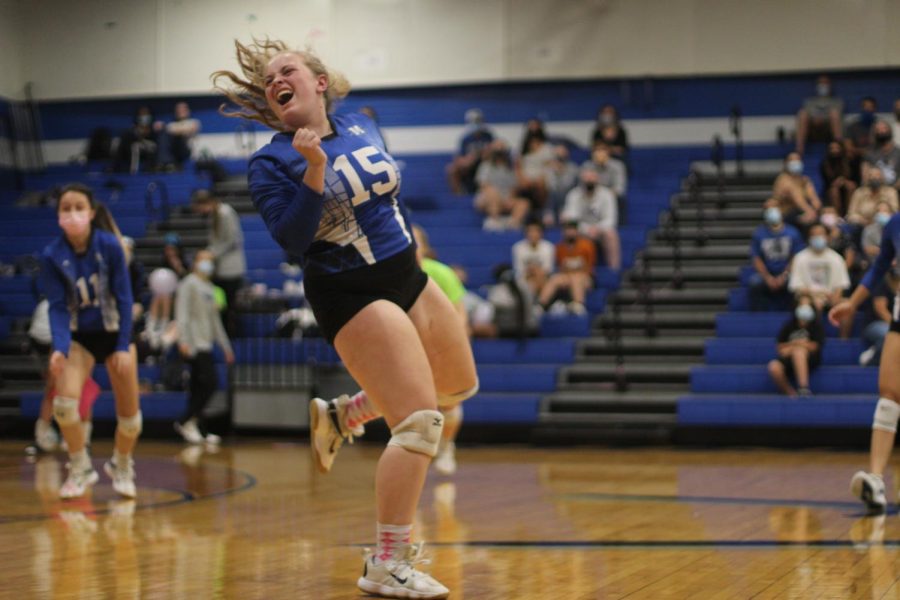 JIVIN WITH JV: sophomore setter Ella Rankin celebrates during the JV volleyball team's straight-set home victory over LASA on Tuesday, Oct. 26. The Lady Knights claimed the district title after dispatching the Raptors, 25-15, 25-16. "Our team had a really good season," Rankin's teammate, junior Catalina Flores, said. "I'm glad we finished off strong with our win against LASA. We finished first in district, and I think that's what our team was really looking forward to when playing them. It kept us motivated to fight for that win. I think the whole game was really special for us; we have all bonded so much this year and grown so much." Although the JV team's season has come to a close, the varsity Knights, the No. 2 seed in District 17-5A face Weiss, the No. 3 seed in District 18-5A in the opening round of the 5A state playoffs at 6:30 p.m. next Tuesday at Weiss. Photo by Sophie Beardslee.
Week of Oct. 24 – Oct. 30, 2021
Week of Oct. 17 – Oct. 23, 2021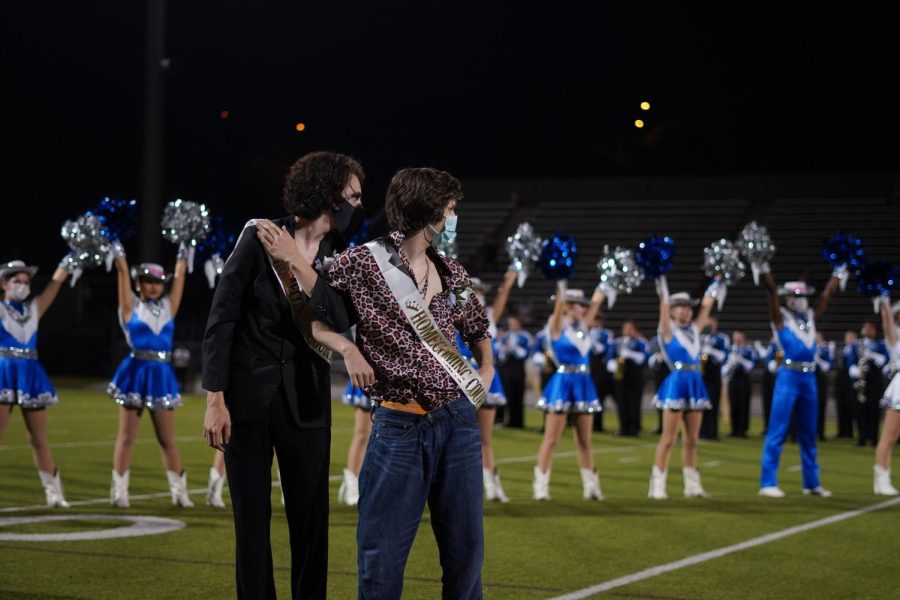 Week of Oct. 10 – Oct. 16, 2021
Week of Oct. 3 – Oct. 9, 2021
Week of Sept. 26 – Oct. 2, 2021
Week of Sept. 19 – Sept. 25, 2021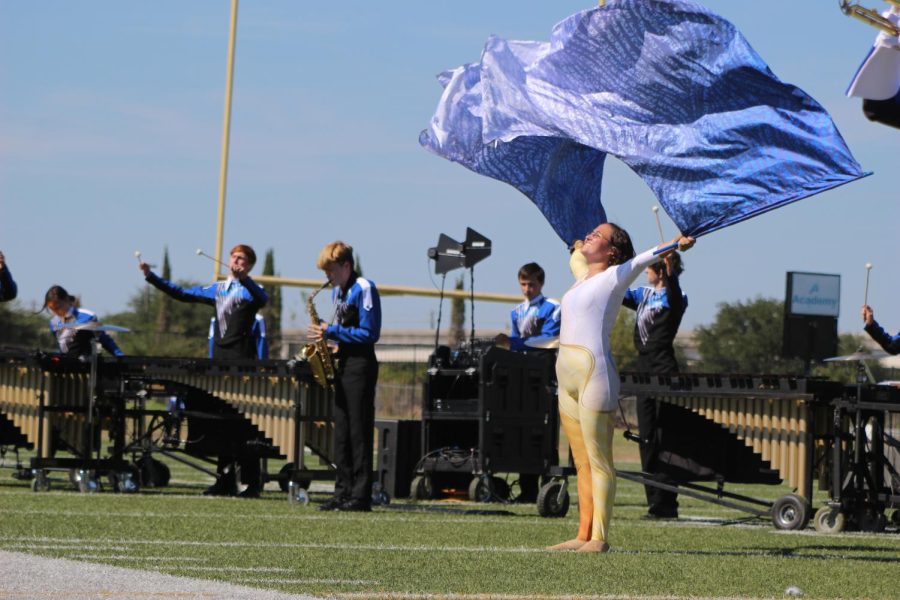 LEVEL UP: Competing this afternoon in the preliminary round of the Capital City Marching Festival, the marching band and color guard won four awards for the performance of show entitled "Mirage." The band won overall first place for general effect and first place general music performance. The also won first place in the 4A band category and earned the best score out of all schools in the competition with a score of 935/1000. The percussion section also was named the best percussion section among 4A bands at the competition. By virtue of their score, the band will also advance to the finals tonight to compete against the other bands that made the finals. "Winning the four awards solidifies us as good enemies in a sense," saxophone soloist Will Sharp said. "Not only did we win everything marching wise, but also music wise. It just means so much to me to have made it this far since I have been doing this for so long." Photo by Morgan Eye.

Clicks and taps resonated throughout the cafeteria on Monday afternoon as freshman America Franken put on her Ballet Folklorico shoes. Unlike many other dance forms, Ballet Folklorico contains a verbal element alongside the visual: the purposeful tapping of the shoes. According to Franken, the verbal element of Ballet Folklorico that comes from the shoes is integral to the art form. "The shoes are similar to tap shoes," Franken explained. "The noise [the shoes make] is the beat." Franaken is no stranger to the art form. Franken comes from a family with a long history of dancing Ballet Folklorico, so joining the club was almost a right of passage for her. "I'm Mexican, so we're big time," Franken said. "My mom did it in high school, so it was time for her daughter to do it too." Ballet Folklorico practices after school on Mondays from 4:35 to 6 p.m. If any students would like to join the troupe, they can visit Room 164. Costumes are provided. "They just need to bring their energy, positive attitudes and beautiful smiles," said Juana Gun, Ballet Folklorico sponsor. Photo by Alysa Spiro.
Week of Sept. 12 – Sept. 18, 2021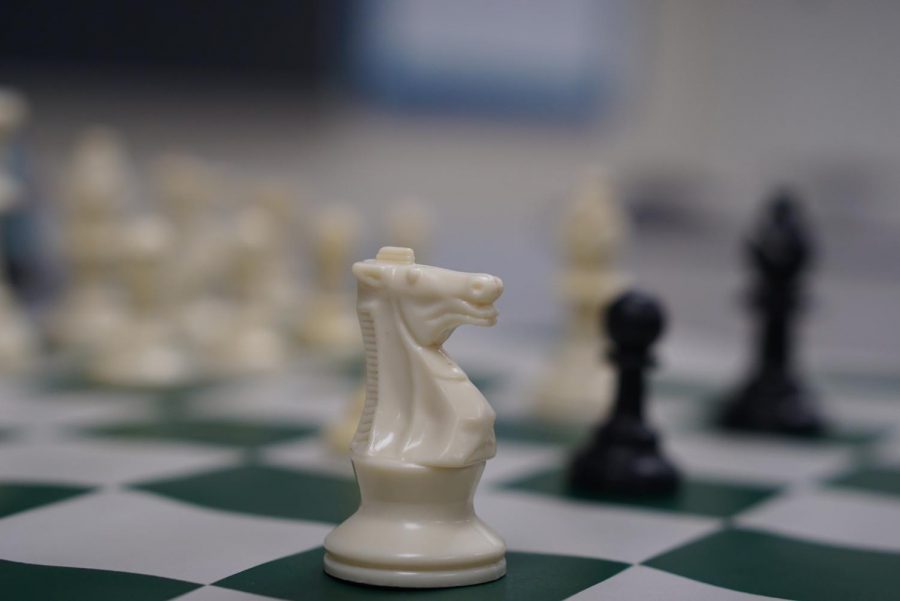 KNIGHT MOVES: The McCallum Chess Club is in session. The club met after school Tuesday in Room 118, where Liam Glancy demonstrated the Queen's Gambit to the other club members. Glancy started the club due to an intense passion for chess. Members face off in dramatic duels and learn to study and apply basic chess tactics and strategy. lf you're interested in joining, go to Mr. Mills' Room 118 on Tuesday afternoons from 4:30 p.m. to 6 p.m. Photo by Faith Bertheaud. Caption by Alex Kim.
Week of Sept. 5 – Sept. 11, 2021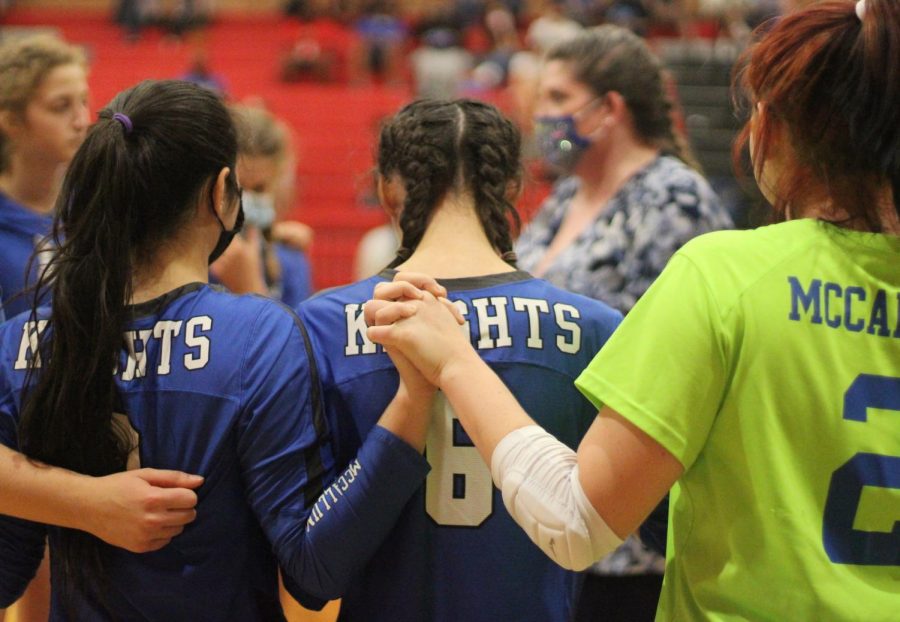 KNIGHTS 3, REBELS 0 — The varsity cruised past Travis on Friday night with a straight-set road victory, 25-7, 25-10, 25-9. Because the team won 75 of the 101 points played, the quick match kept the individual stats fairly modest. Senior libero Katie Peterson led the Knights with four aces and seven digs while senior outside hitter Grace Werkenthin and junior outside hitter Kate Shackelford tied for the team lead in kills with three apiece. Junior setter Teasia Cooks doled out a team-high 13 assists; junior setter Saraih Taylor chipped in five. Junior middle hitter Vaughn Vandegrift had the team's lone solo block. Photo by Meredith Grotevant.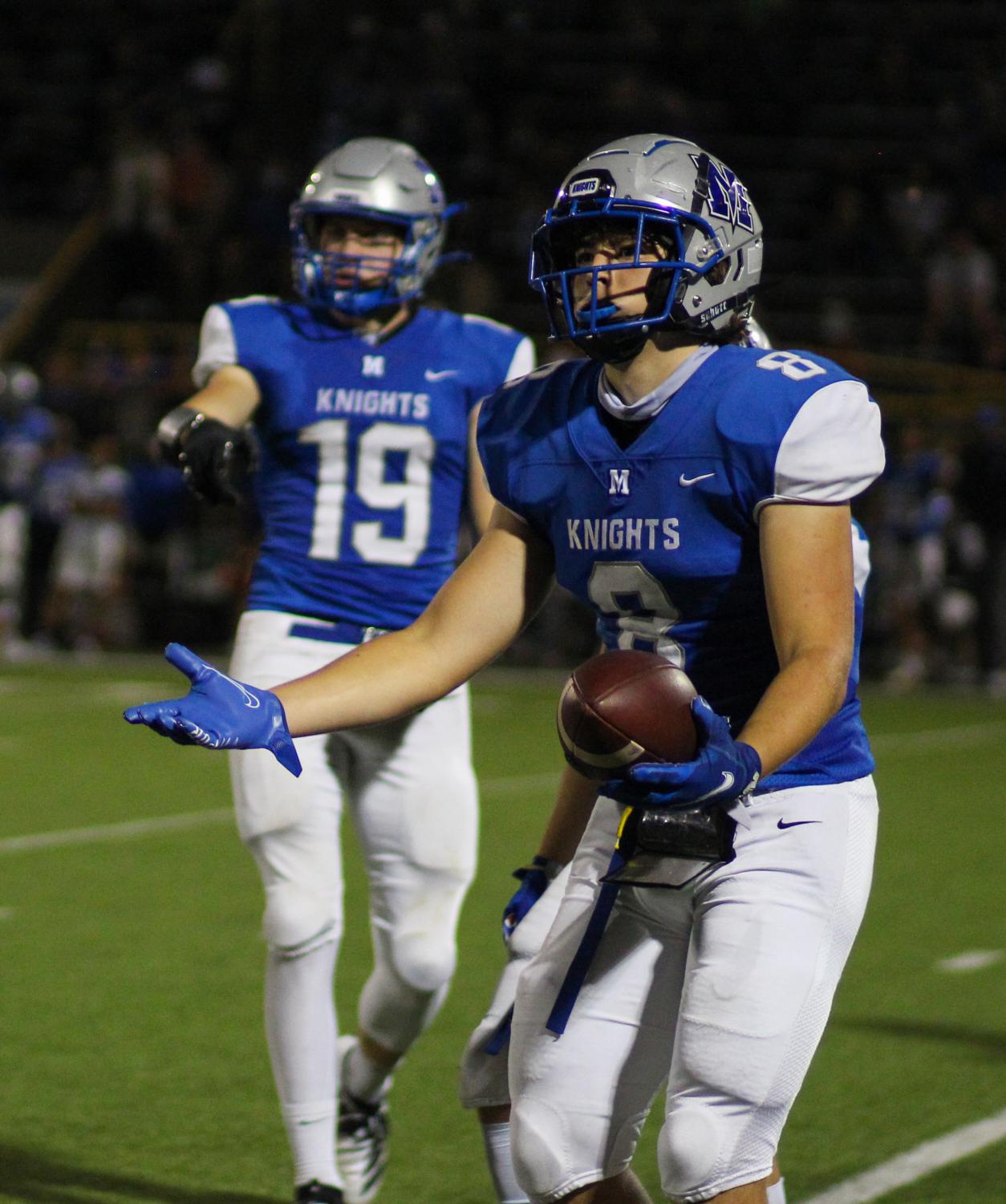 AT A LOSS FOR WORDS: Senior utility player Brock Fanning protests a call that negated a big gain during the 24-17 loss to the Connally Cougars at House Park on Sept. 10. "Our defense would make a great stop, and the offense would not capitalize.," Fanning said. "Defensively we knew they would make some plays, and we just had to be sound but we gave up many big plays." Photo by Evie Barnard.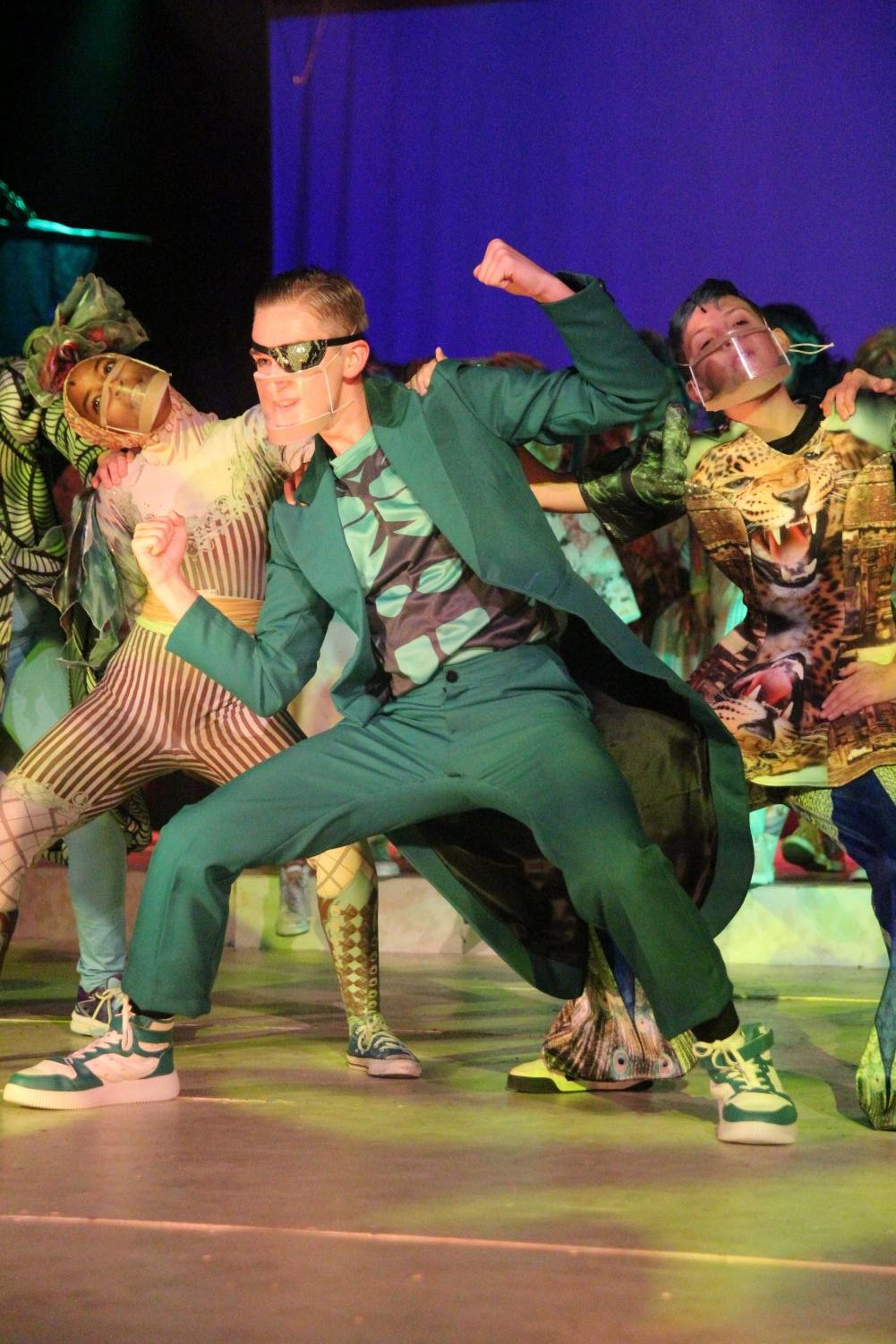 PLAYING THE VILLAIN: With the power of rap and hip hop on his side, senior Tristen Gilley as Plankton announces his master plan to hypnotize the Bikini Bottom residents into loving his chum burgers. In this number, Plankton enjoys a brief moment of power before his inevitable doom. "Plankton really believes he finally formed a scheme that'll work," Gilley explained. Being the antagonist can be difficult, but Gilley enjoys the artistic challenge."Playing antagonists/villains/evil geniuses is the best," Gilley said. "I've been given so much room and freedom to make the character my own, which is pretty awesome." Reporting by Alysa Spiro. Photo by Meredith Grotevant.
Week of Aug. 29 – Sept. 4, 2021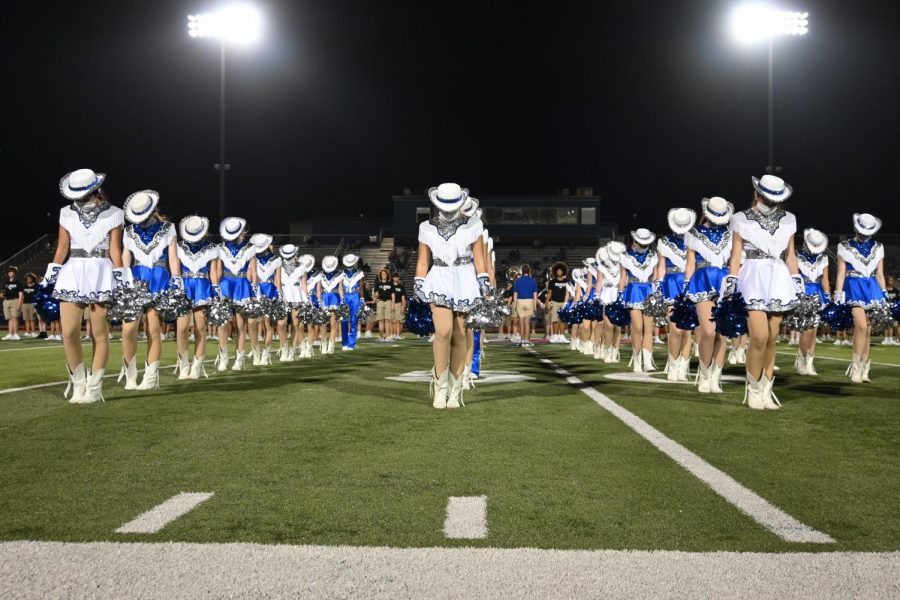 The Blue Brigade performed a pom routine set to "Old Town Road" at halftime of the varsity football game against Lehman on Friday Sept. 3 at Bob Shelton Stadium in Buda. Photo by Morgan Eye.
Week of Aug. 22 – Aug. 28, 2021

SECOND HALF RALLY. The Knights pulled off their first win in the Taco Shack bowl in three years with a 14-13 victory over the Anderson Trojans. The defense made some significant stops in the first quarter with senior Brock Fanning, coming up with a big interception near the goal line to keep the game scoreless. Anderson took the lead in the second quarter and carried that 7-0 lead into the half. In the second half the Knights offense looked dangerous featuring a three headed rushing attack of seniors, Jaxon Rosales, Colby Napier and Thomas Lonsdale. Rosales ran one in to tie the score midway through the third quarter. Anderson would go on to score on the final play of the third quarter but would miss a crucial extra point to lead 13-7 going into the final quarter. Tough defense and some more bruising runs by the Mac defined the fourth quarter. Rosales dumped off a short pass to Nate Davidson for the game winning score with 6:42 left on the clock, all the Knights needed was some good defense and some clock-killing running to seal the victory, and that's exactly what they got. Caption by Charlie Partheymuller. Photo by Dave Winter.
Week of Aug. 15 – Aug. 21, 2021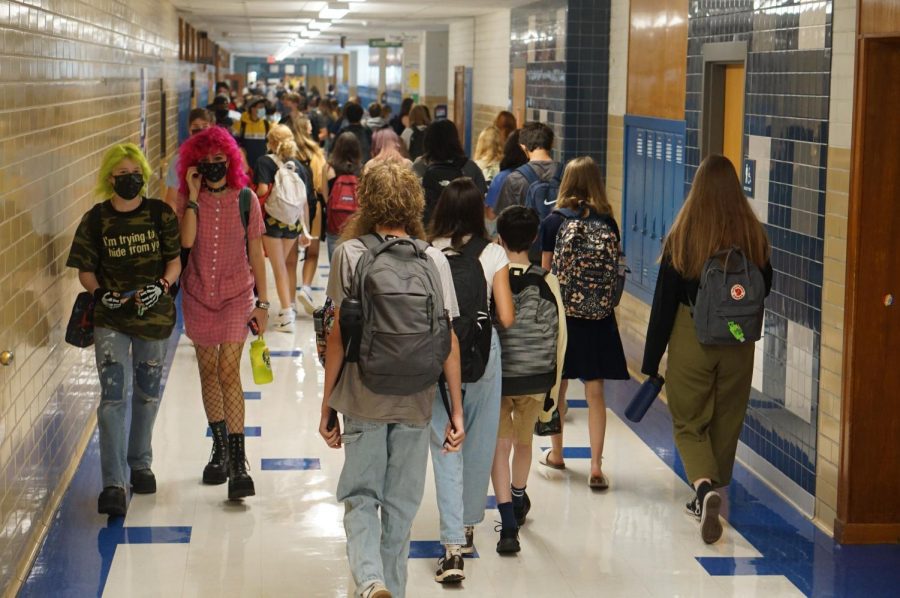 CROWDSOURCING: Arwen Frederiksen (far left) walks down the hallway before school starts to re-familiarize themselves with the campus. "[The hallways] were definitely busier than I expected," Frederiksen said. After almost a year and a half of virtual learning, Frederiksen expresses how they are simply happy to be around other people once again. "I haven't seen a bunch of my just school friends in forever," Frederiksen said. "It was great." Reporting by Alysa Spiro. Photo by Dave Winter.
Week of Feb. 21 – Feb. 28, 2021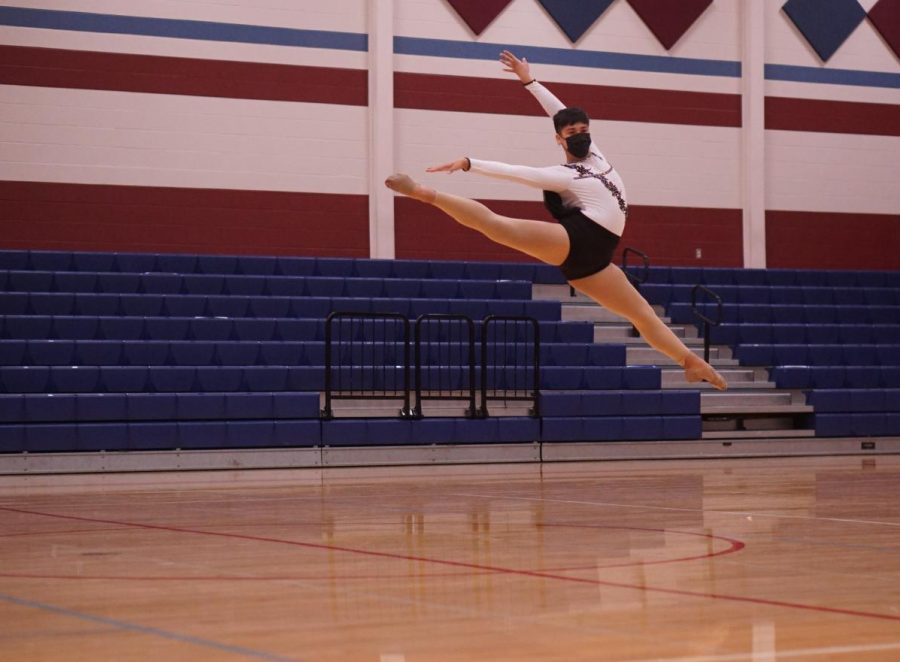 FINAL LEAP FOR VARGAS (Feb. 27): Performing his senior solo at the Central Texas Dance Festival on Feb. 27, Senior Blue Brigade Co-Captain Matthew Vargas danced to "A Moment Like This" by Kelly Clarkson. Vargas said he chose the song because he'd been waiting for his final senior performance. "After doing my solo at the competition, I felt so happy and I felt like I had never danced so good in my life" Vargas said. This performance was a lyrical solo, which was his favorite type of solo. Vargas' final costume was custom made, so nobody would have one like it. Though this year wasn't how Vargas pictured senior year, he took in the moment and danced to the best of his abilities. Photo by Dave Winter, reporting by Mia Gomez.
Week of Feb. 15 – Feb. 21, 2021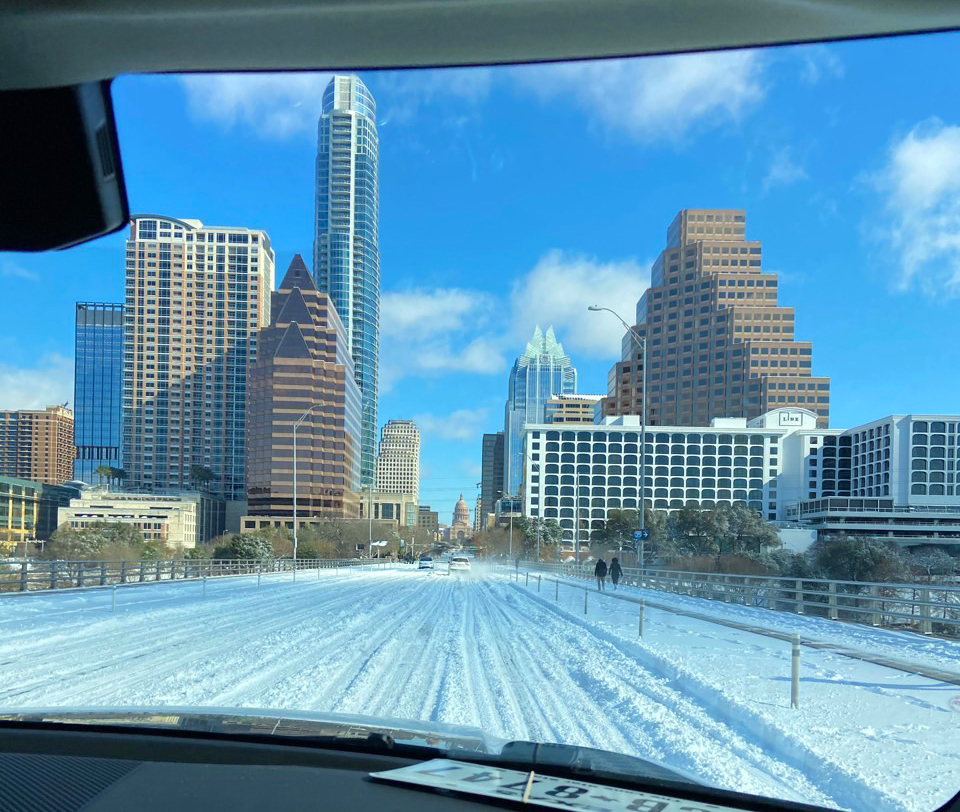 CONGRESS AVENUE SNOW BLANKET (Feb. 15): Junior Carly Johnson captured this awesome image of downtown Austin on Monday, and we are glad to have it to include in the 2021 yearbook. Help us preserve this historic week and your place in it by sending us a photo of this week as you experienced it, whether that be playing in the snow, overcoming days on end without power or something else entirely. To submit your photos to us, use the Google Form linked to our bio or just DM it to us if that's easler. Thanks for helping us make a better yearbook for you and stay safe and warm in this crazy, crazy week in Texas history.
Week of Feb. 7 – Feb. 13, 2021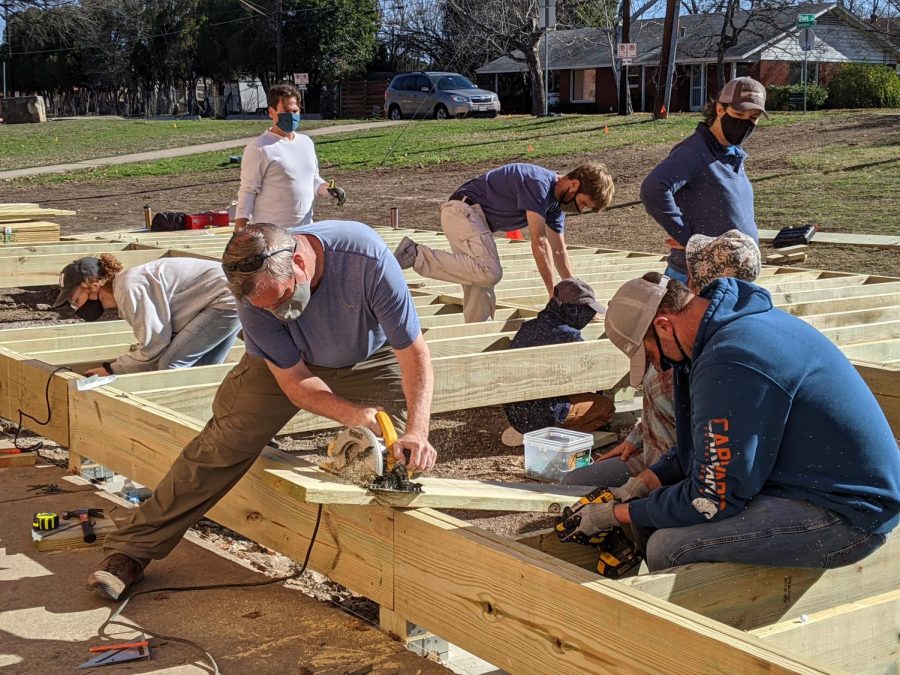 Week of Jan. 31 – Feb. 6, 2021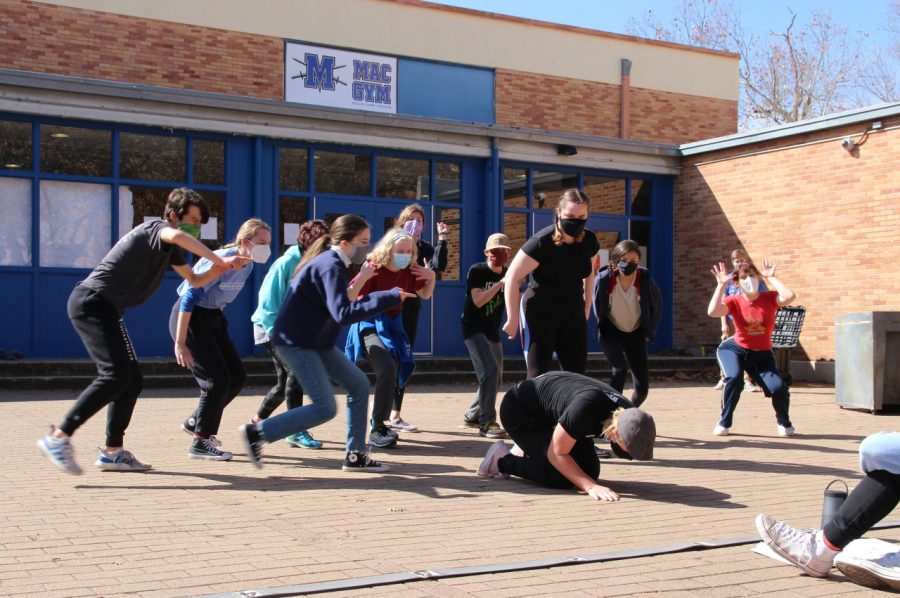 Week of Dec. 20 – Dec. 26, 2020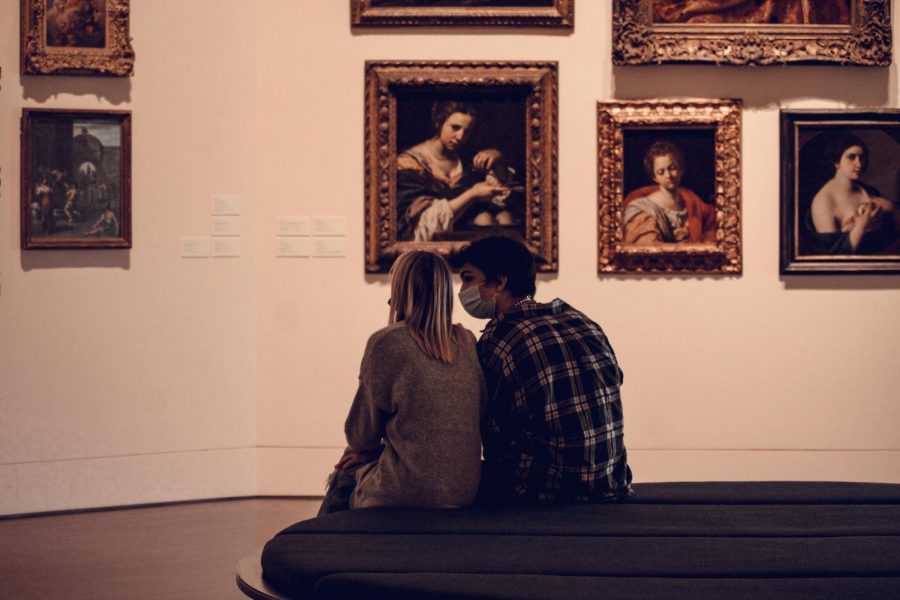 Week of Nov. 8 – Nov. 14, 2020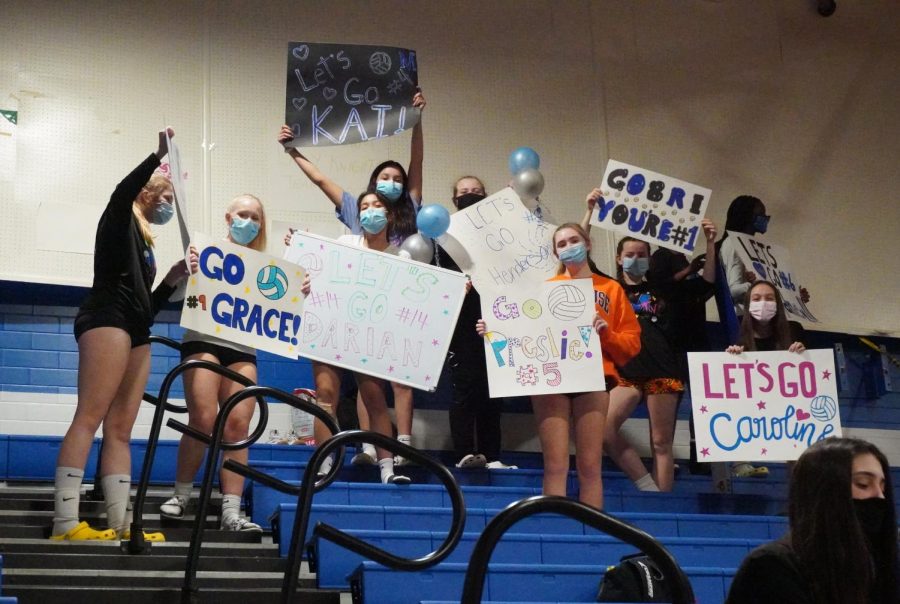 Week of Nov. 1 – Nov. 7, 2020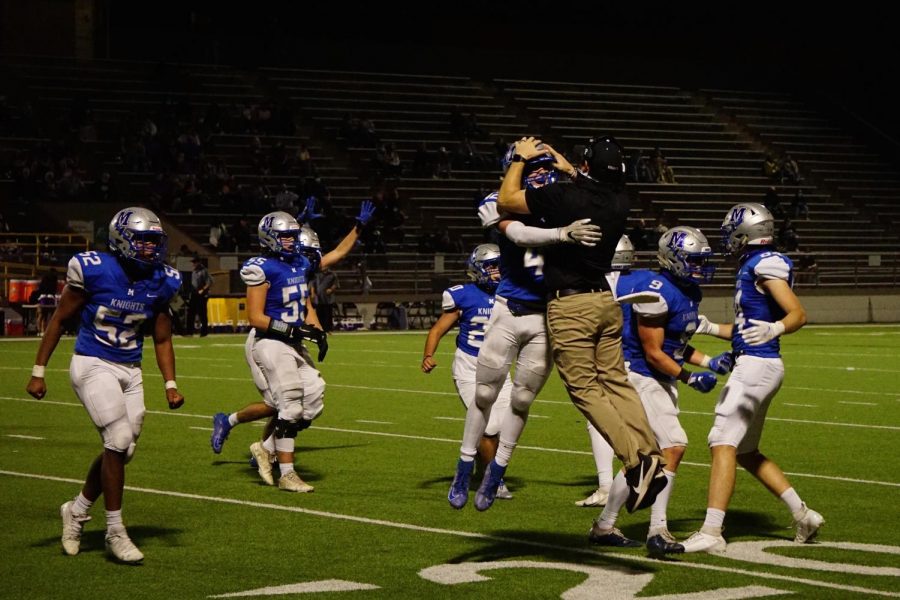 Week of May 31 – June 6, 2020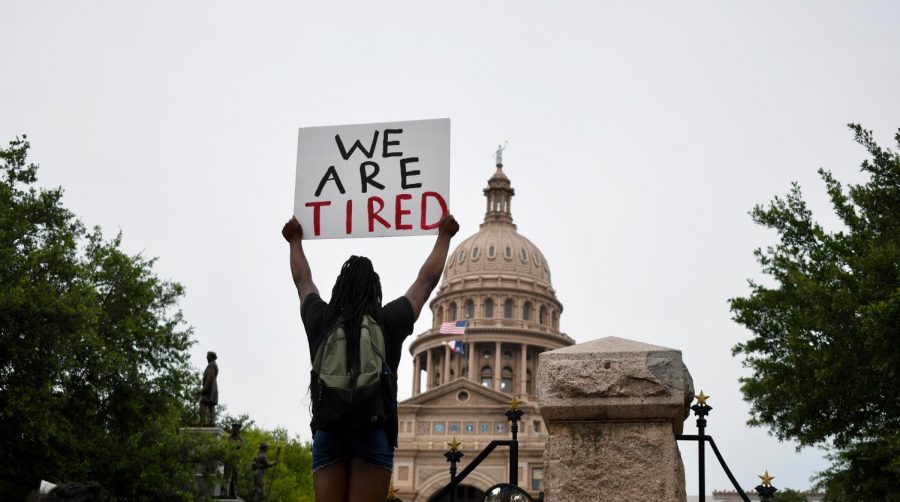 Week of April 6 – April 12, 2020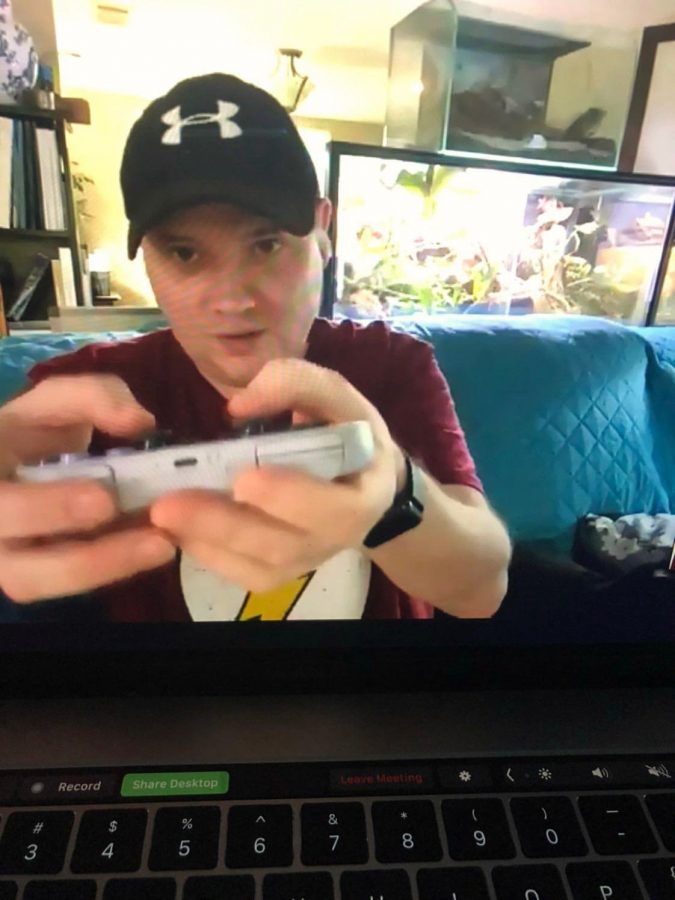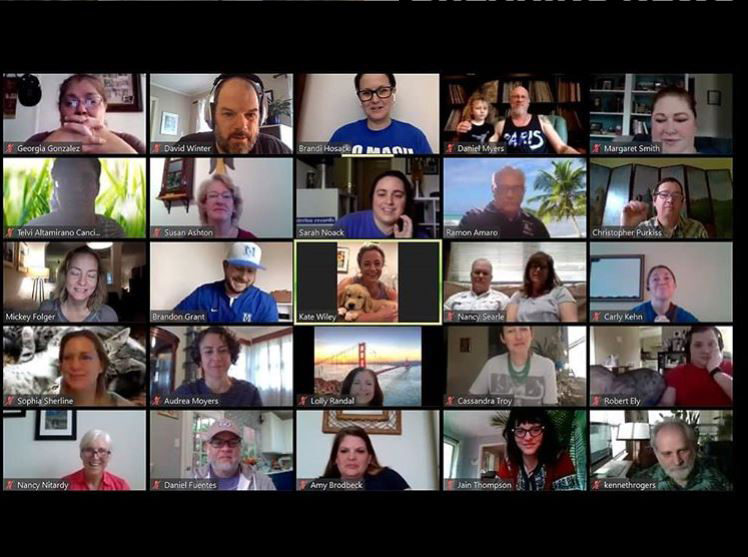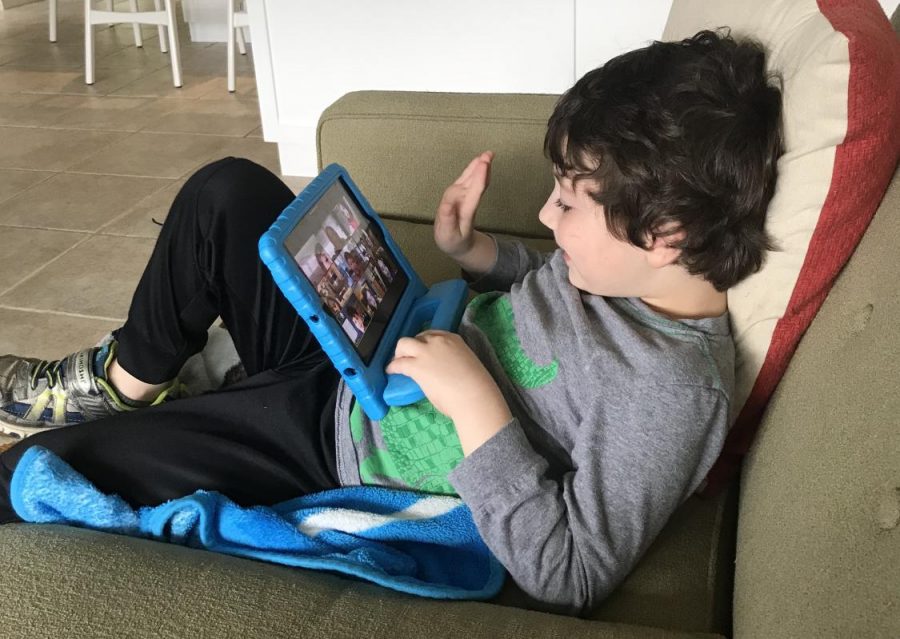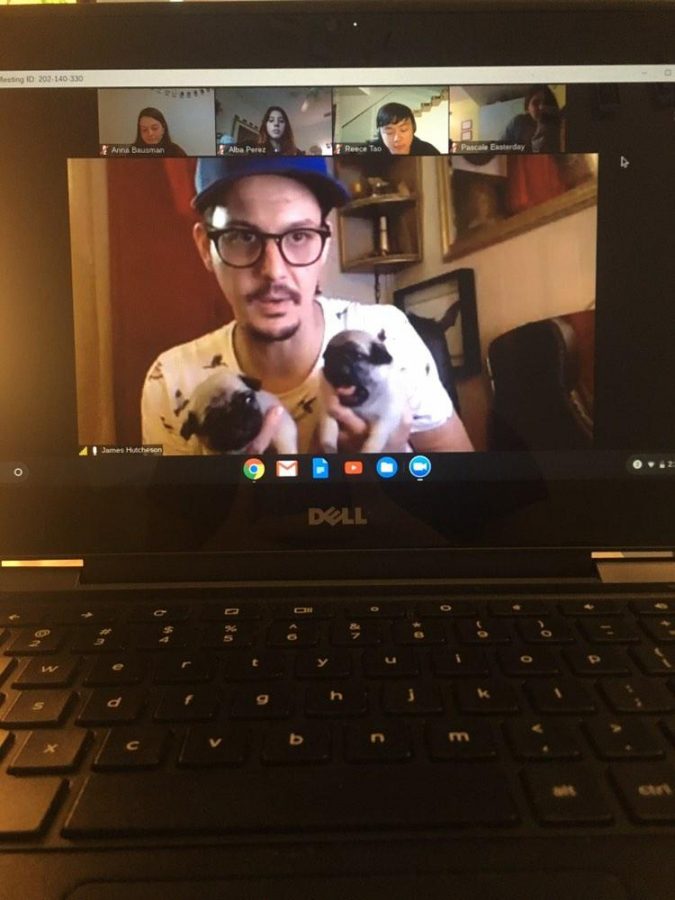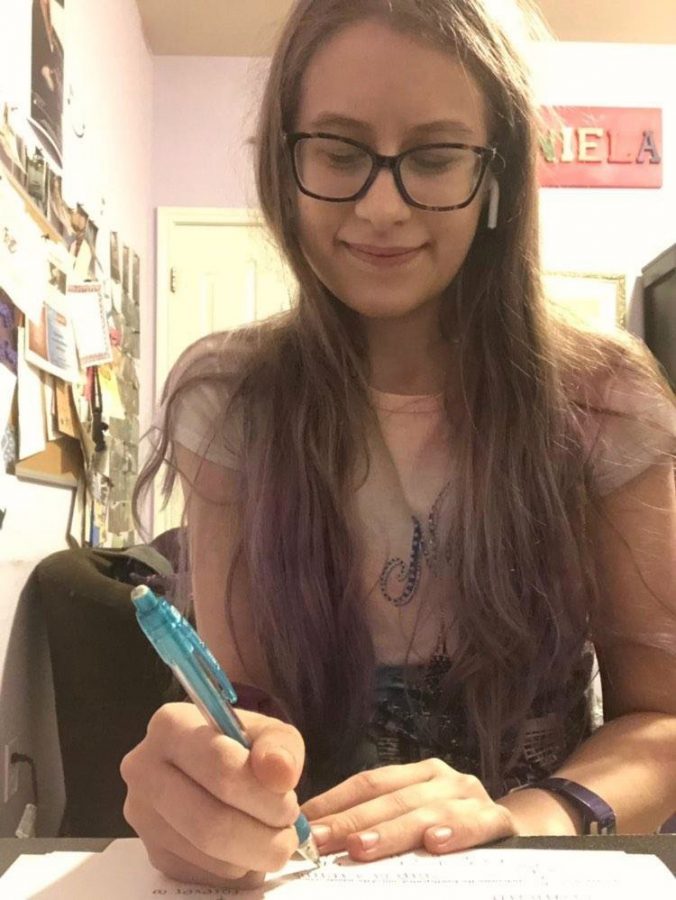 View this post on Instagram
THREE-ROOM SCHOOLHOUSE (April 6): In a scene that was played out all over Mac Nation this morning, senior Henry, sophomore Annabel, teacher Dave and alpha dog Marty Winter posed for a first day of online school photo then reported to first period in their own residence. Do you have a first day of online school photo to share? Please send it to us for a possible post or appearance in the 2020 yearbook. Photo and video by Jennifer Winter.
Week of March 30 – April 5, 2020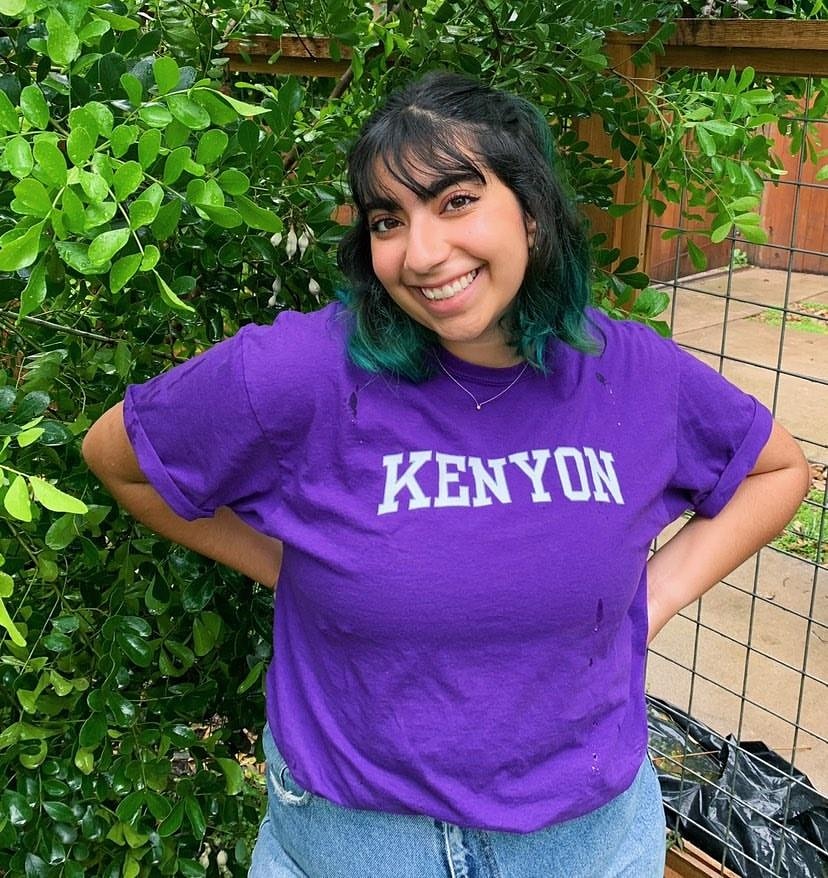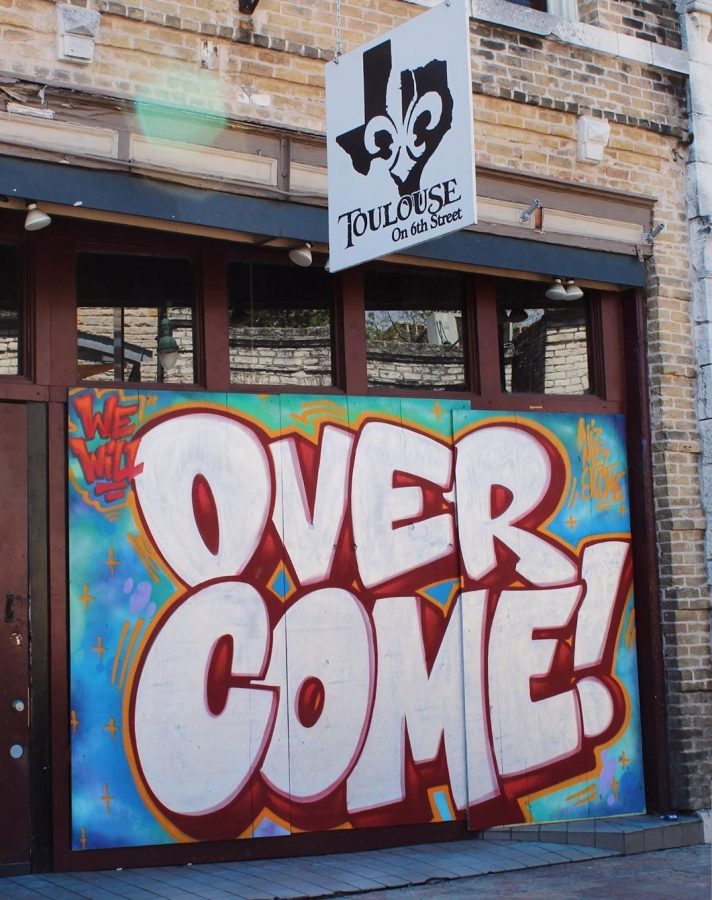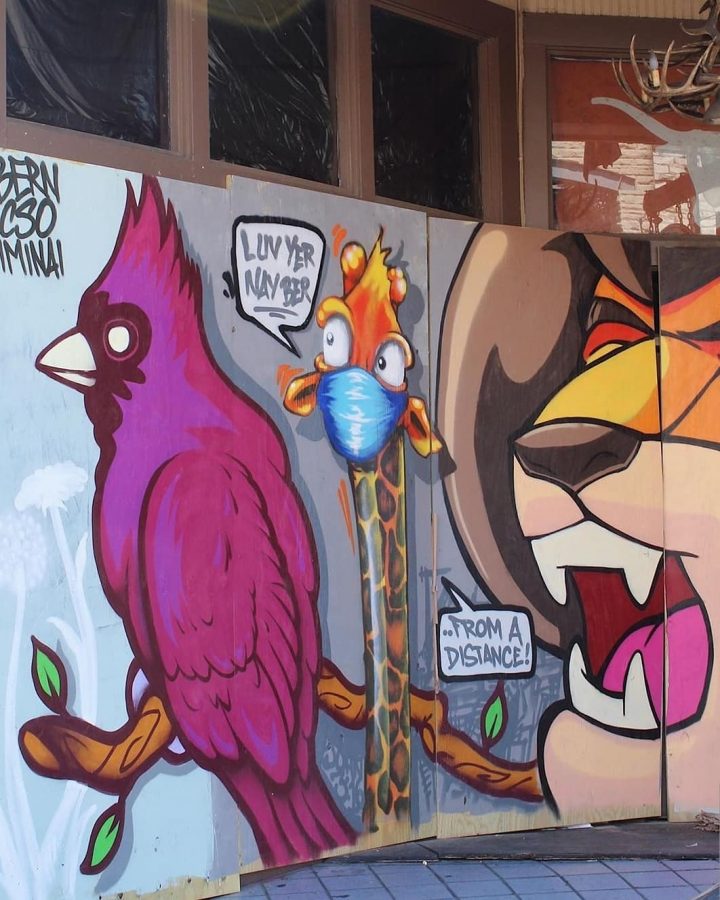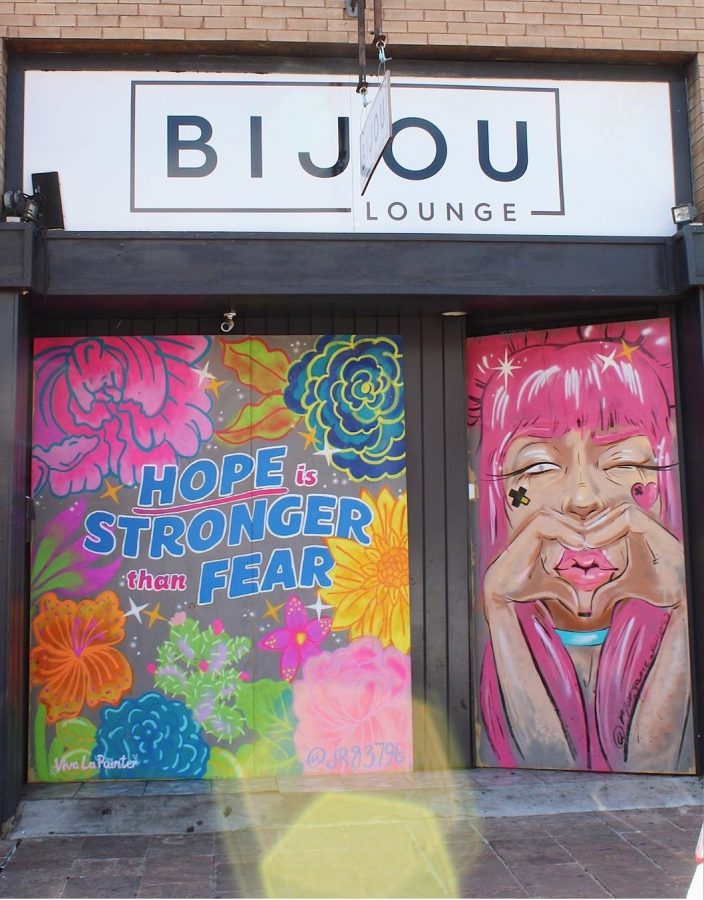 WE SHALL OVERCOME (April 2): Images of community solidarity and virus resistance captured by 2019 Knight student life editor Ella Jane Larrimer.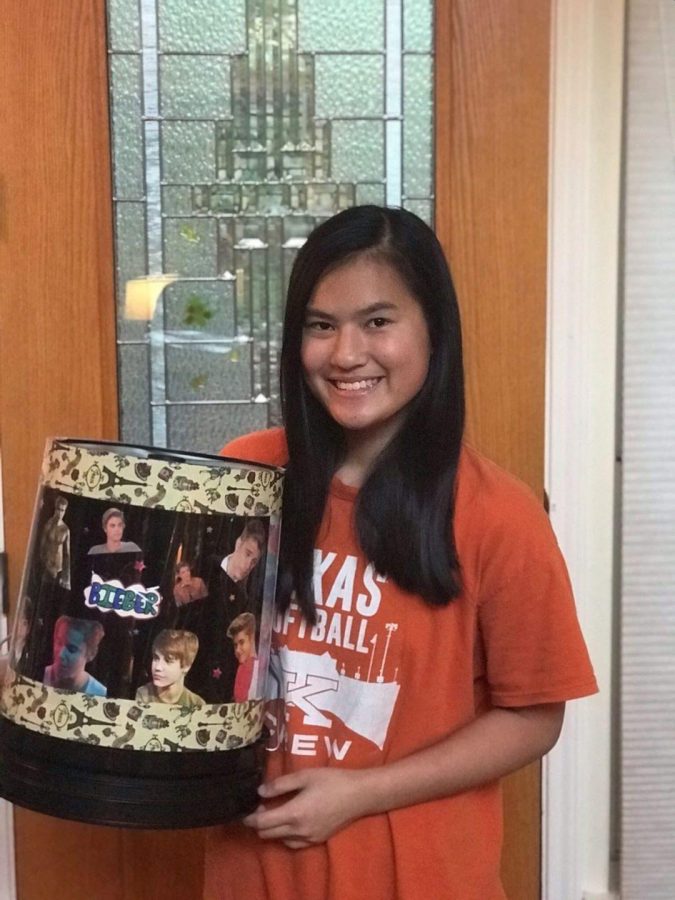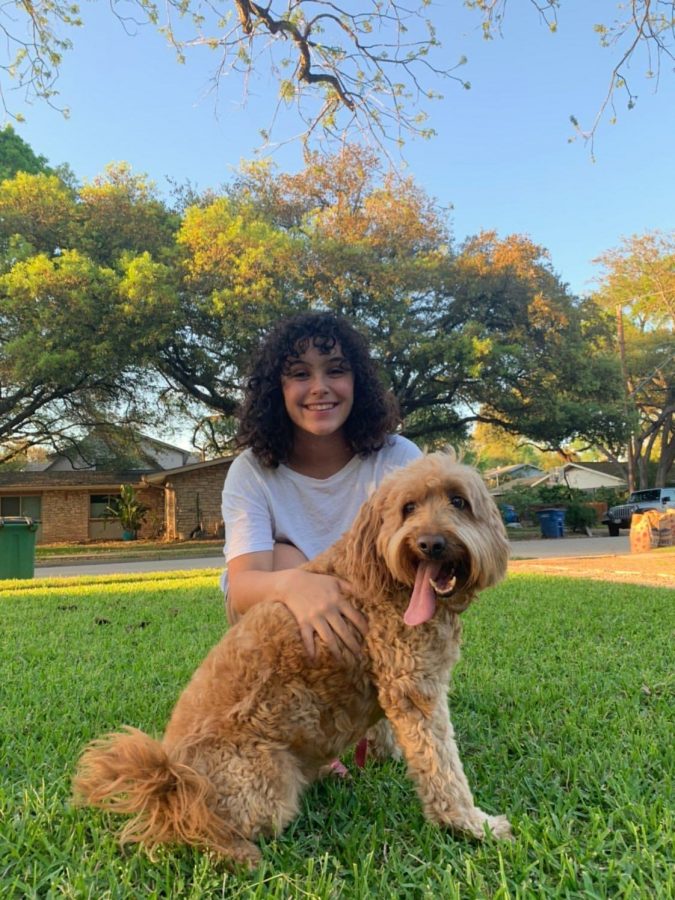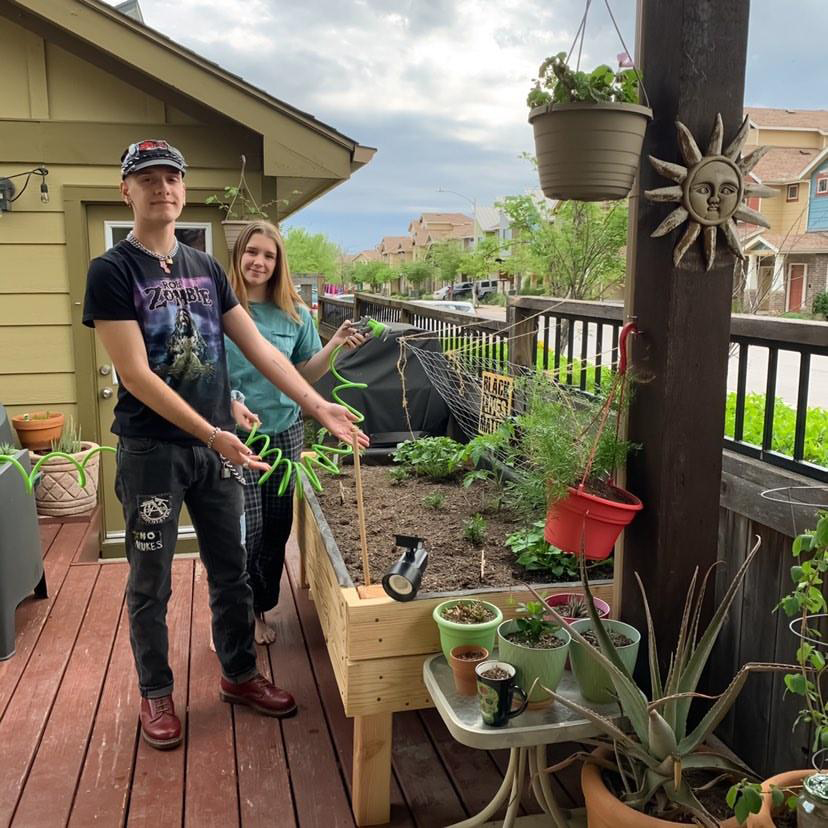 Week of March 23 – March 29, 2020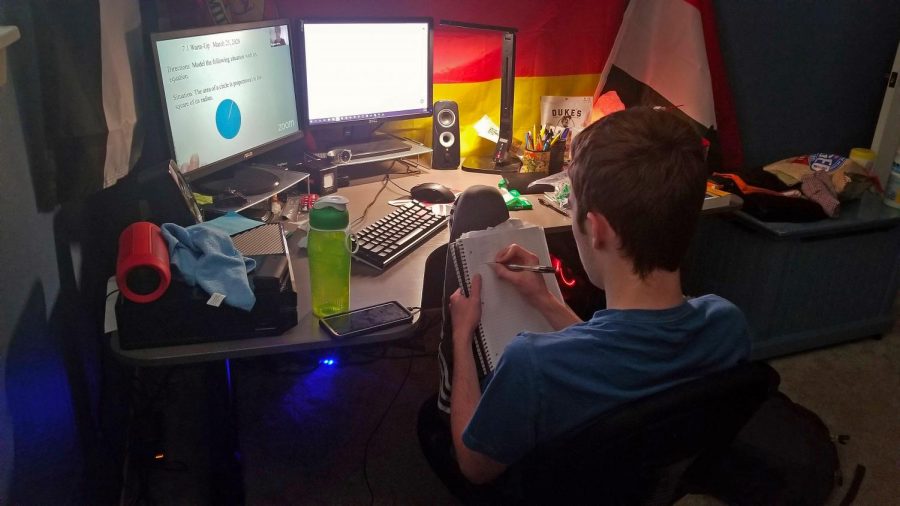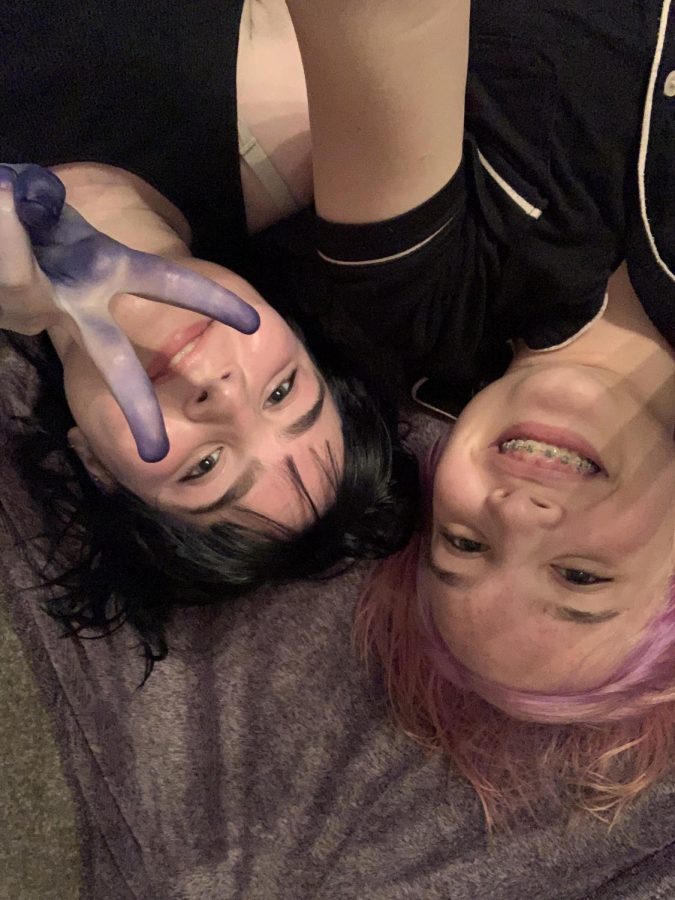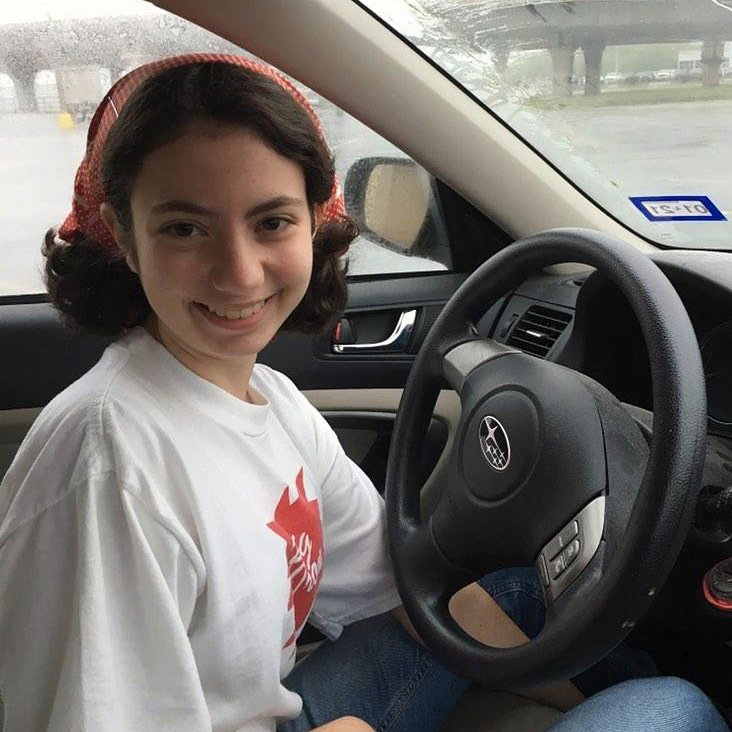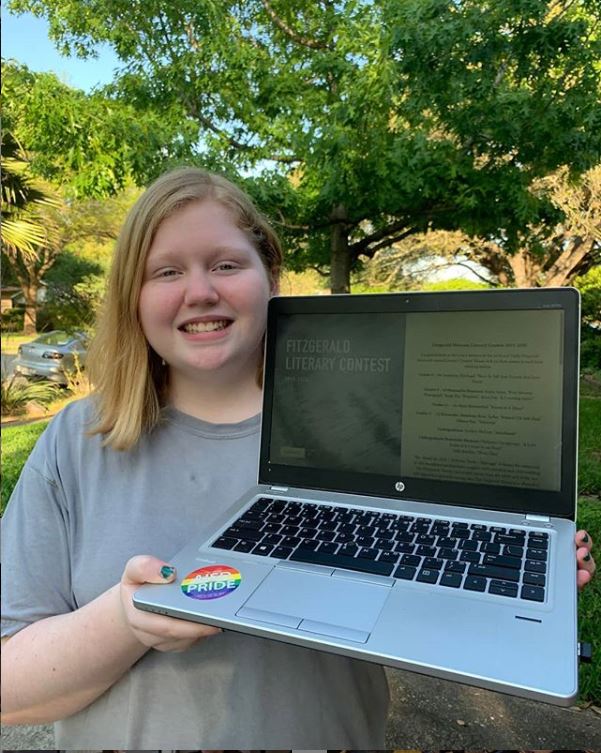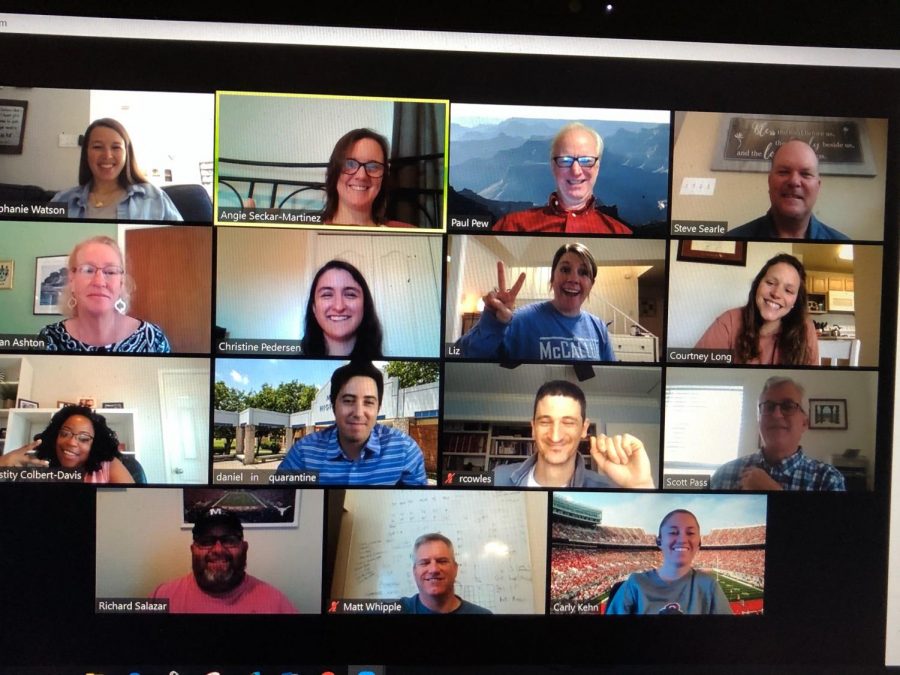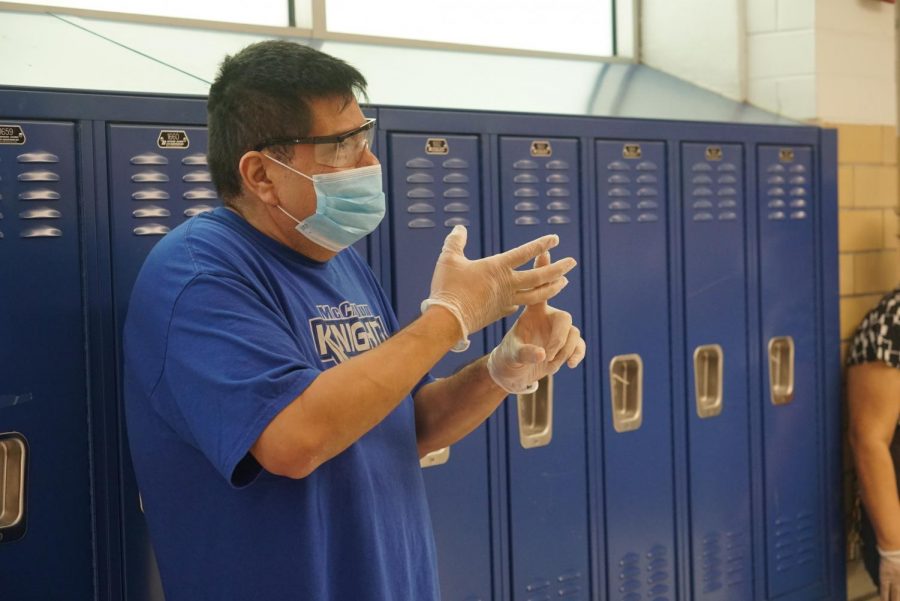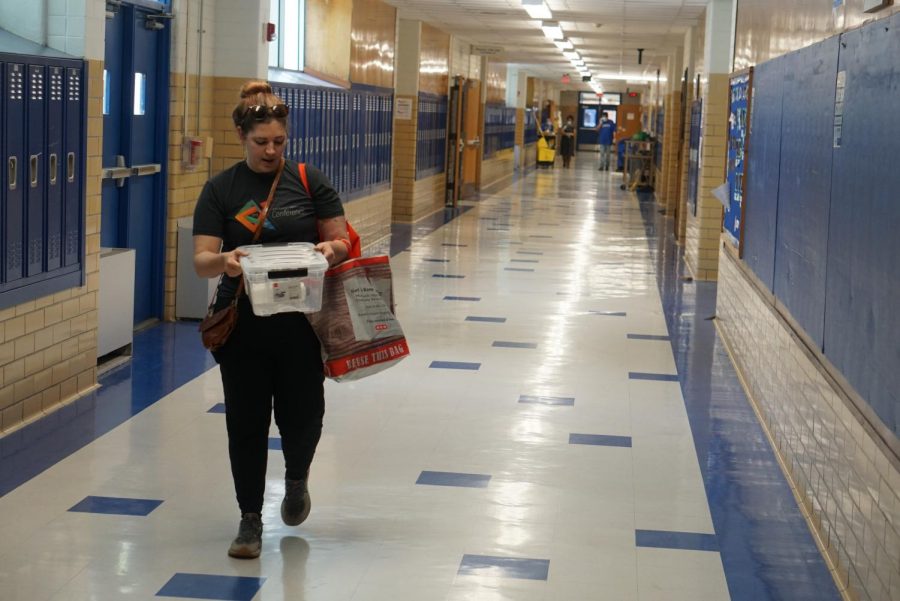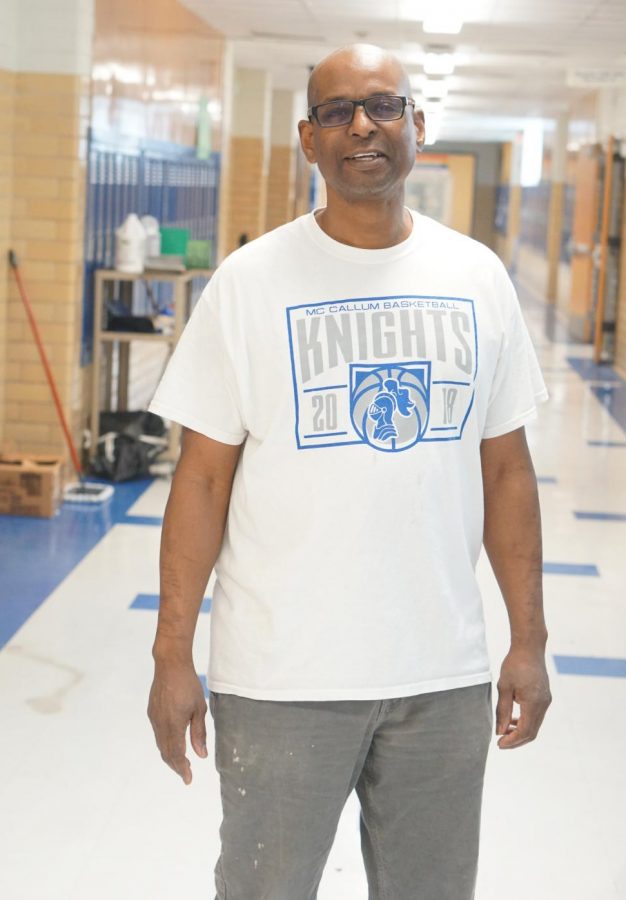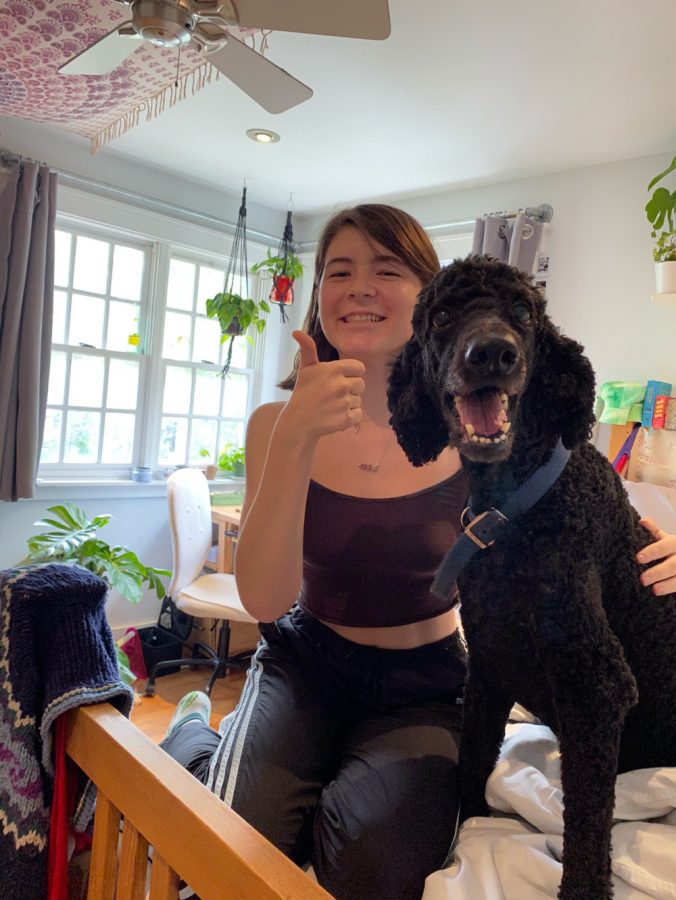 Week of March 16 – March 22, 2020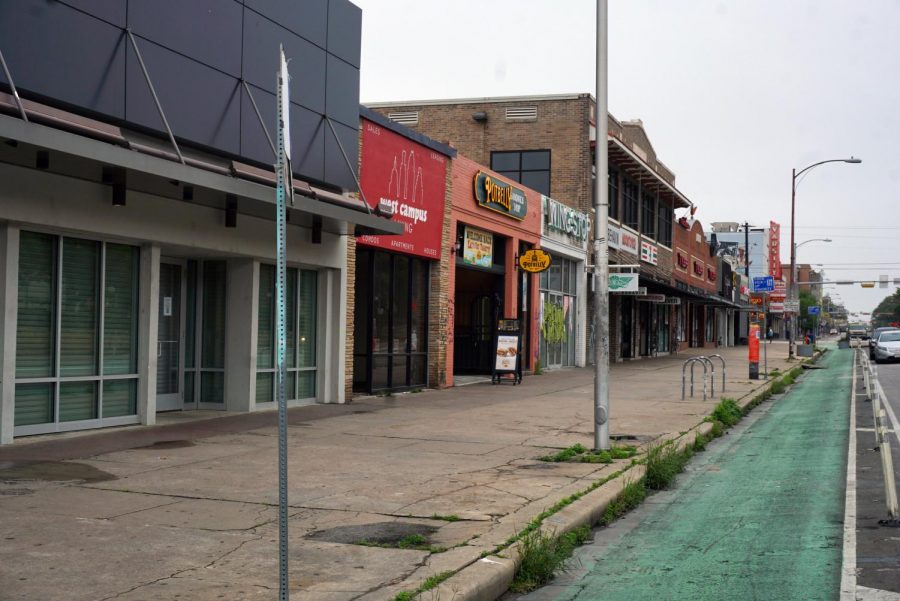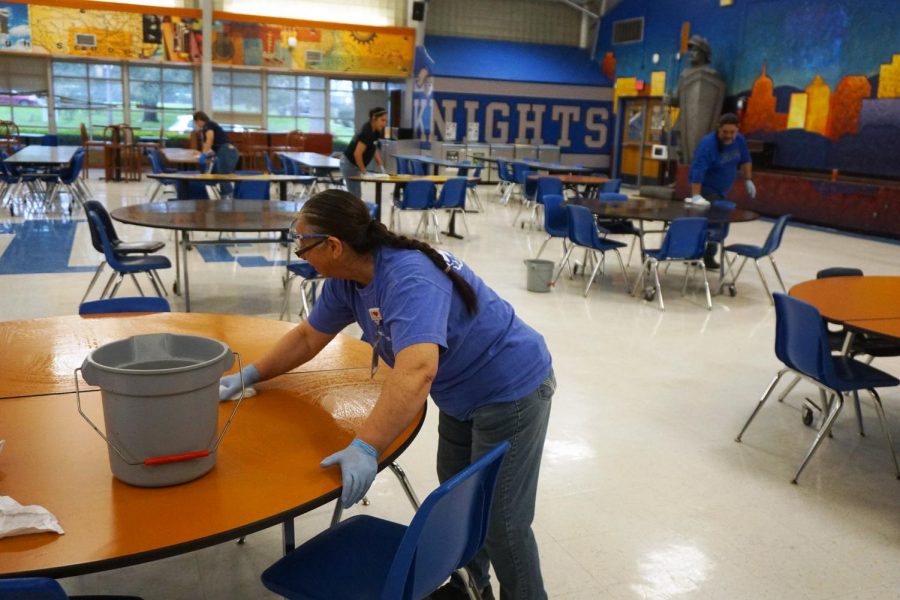 Week of March 9 – March 15, 2020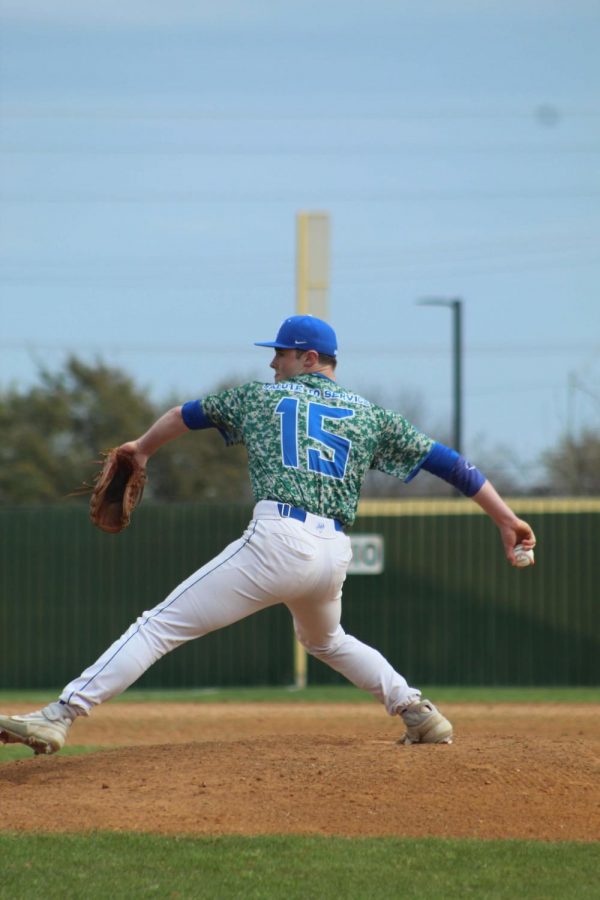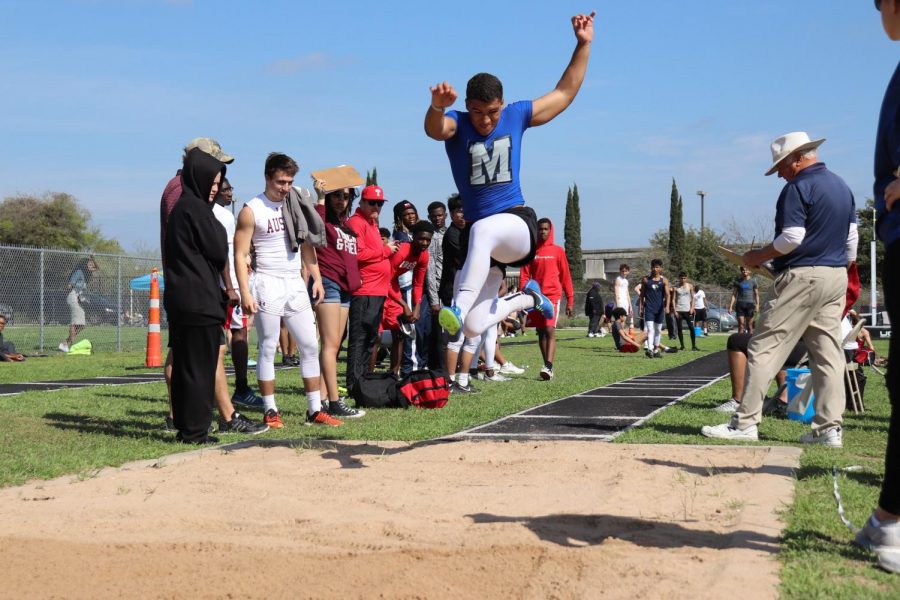 Week of March 2 – March 8, 2020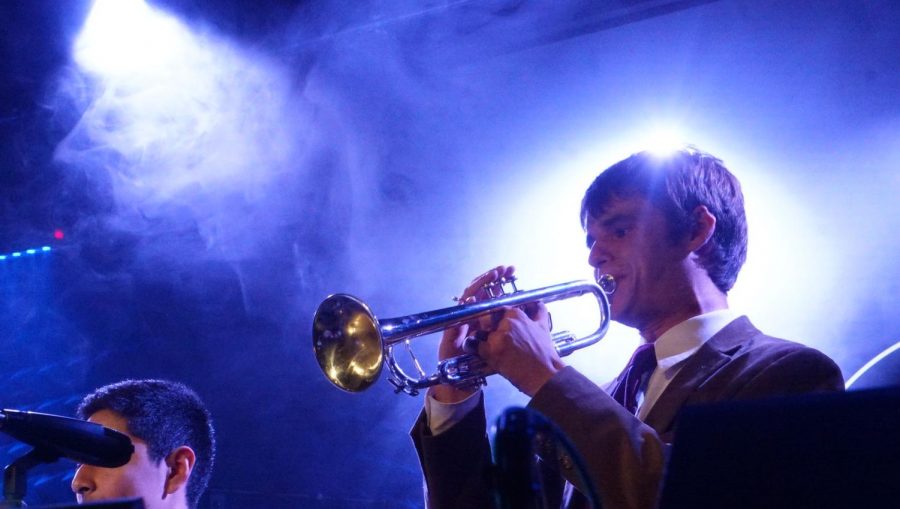 Week of Feb.24 – March 1, 2020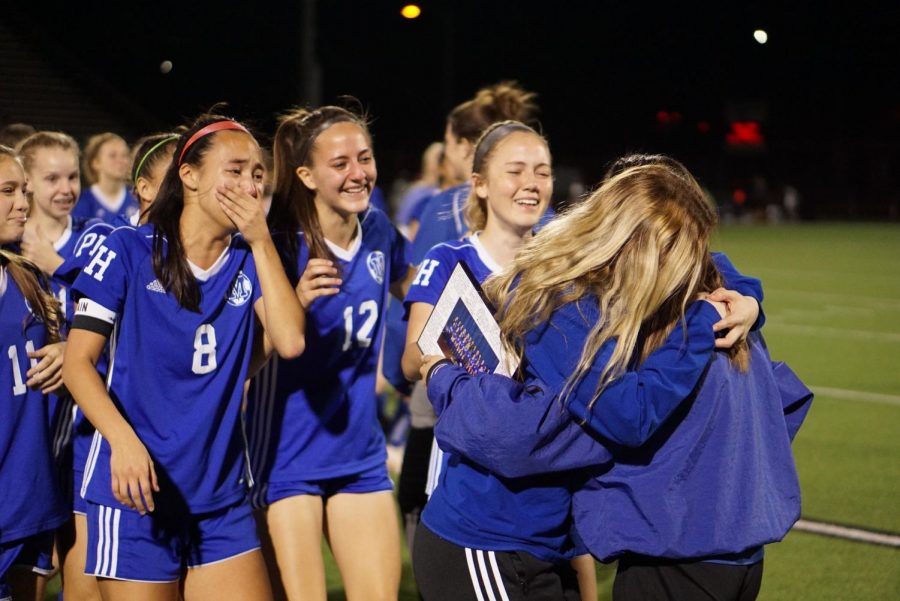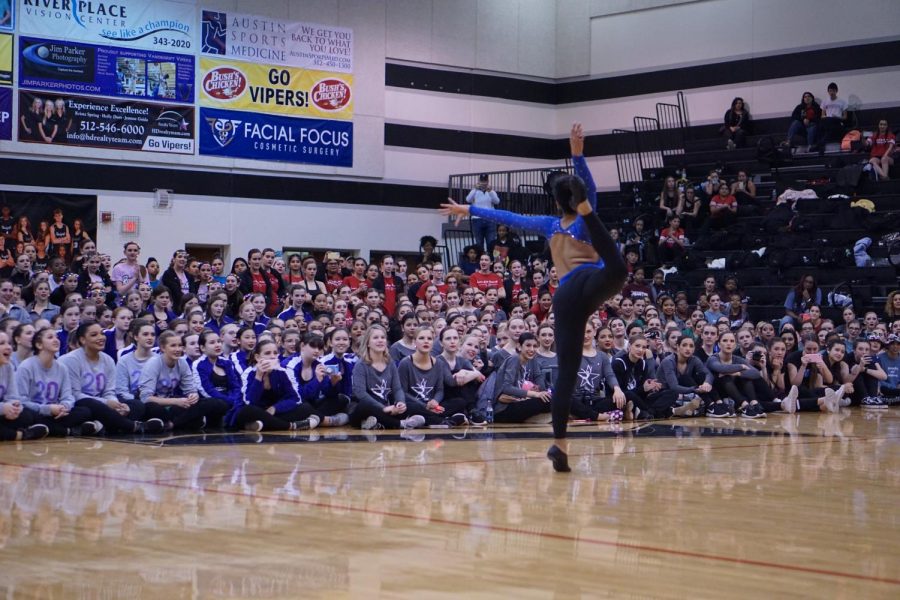 Week of Feb. 17- Feb. 23, 2020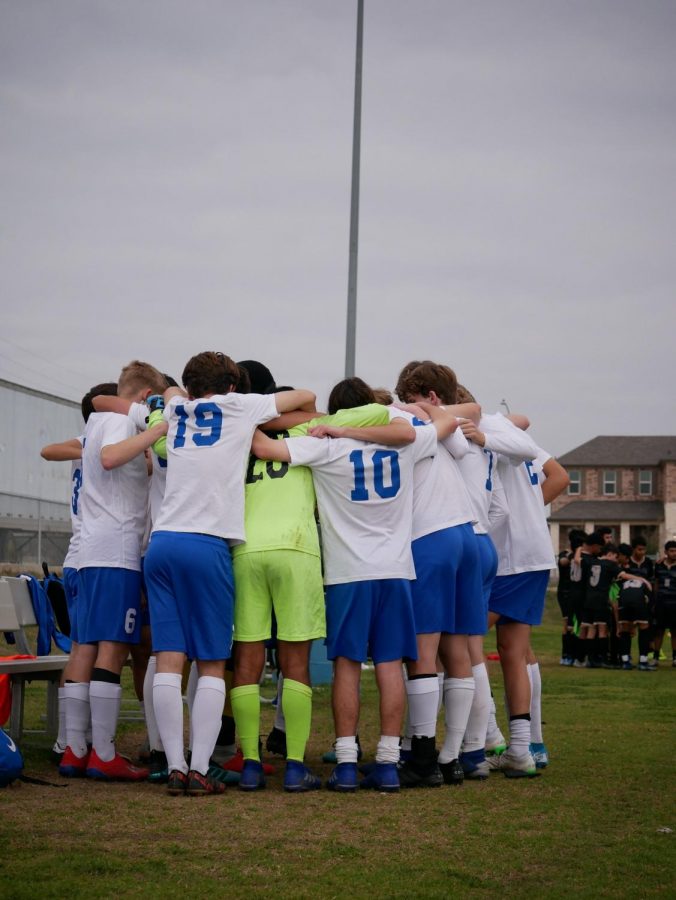 Week of Feb. 10- Feb. 16, 2020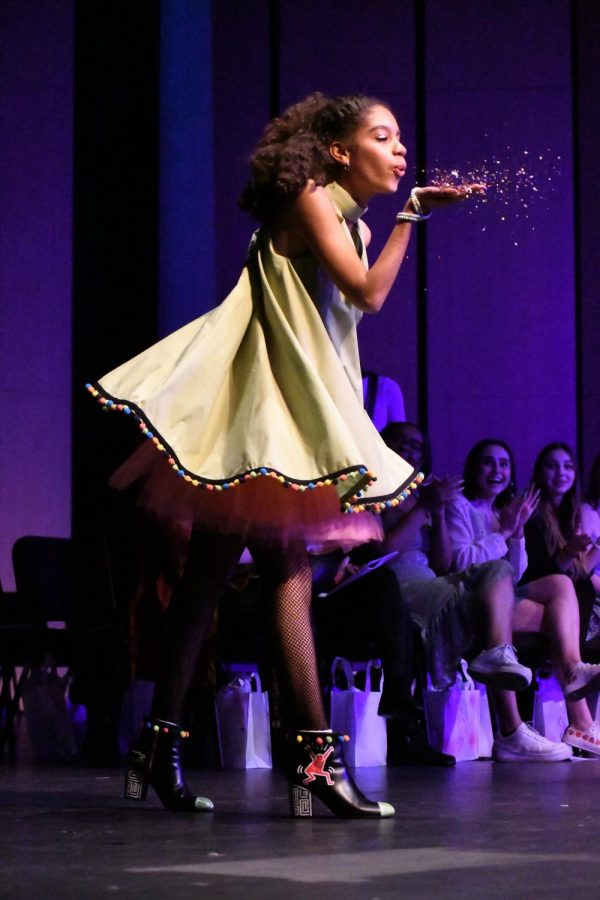 Week of Feb. 3- Feb. 9, 2020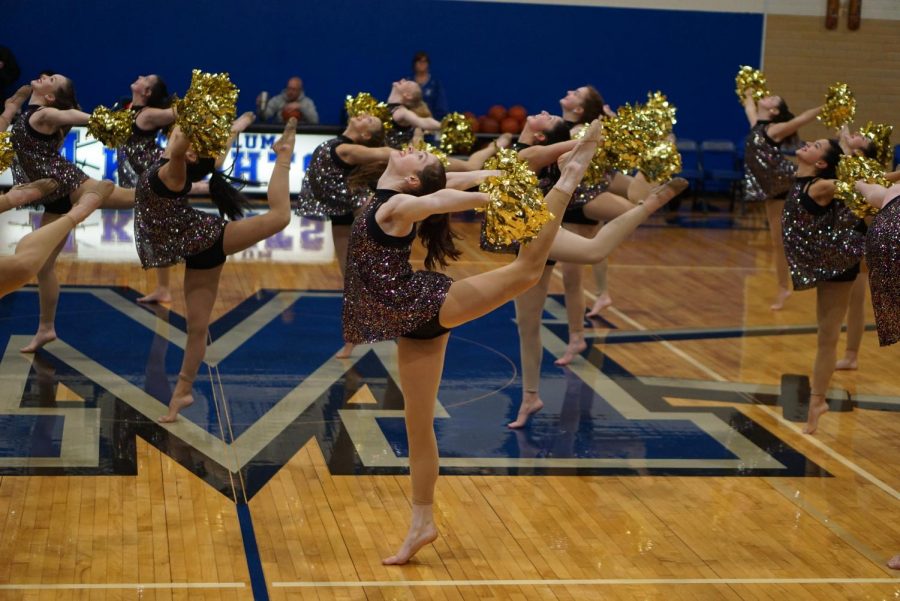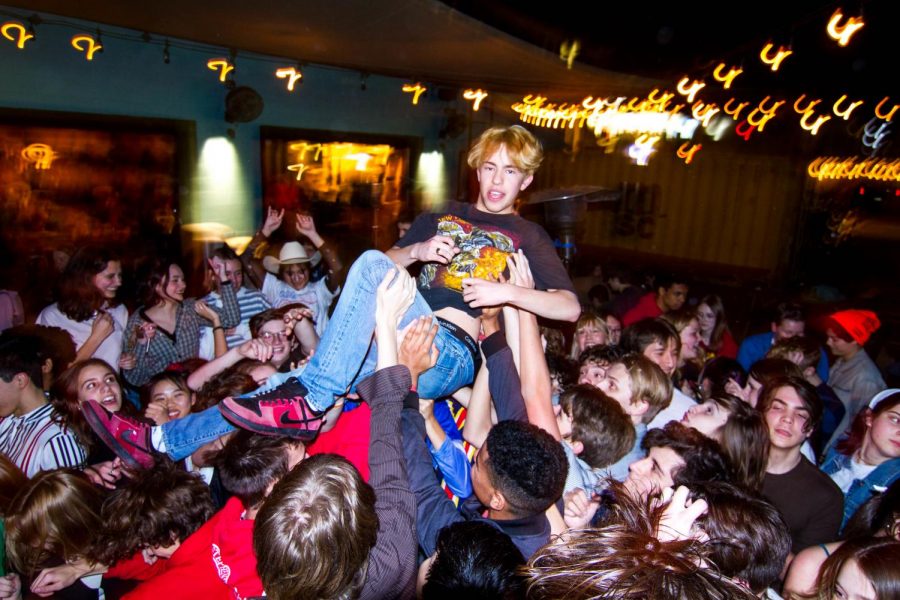 Week of Jan. 27- Feb. 2, 2020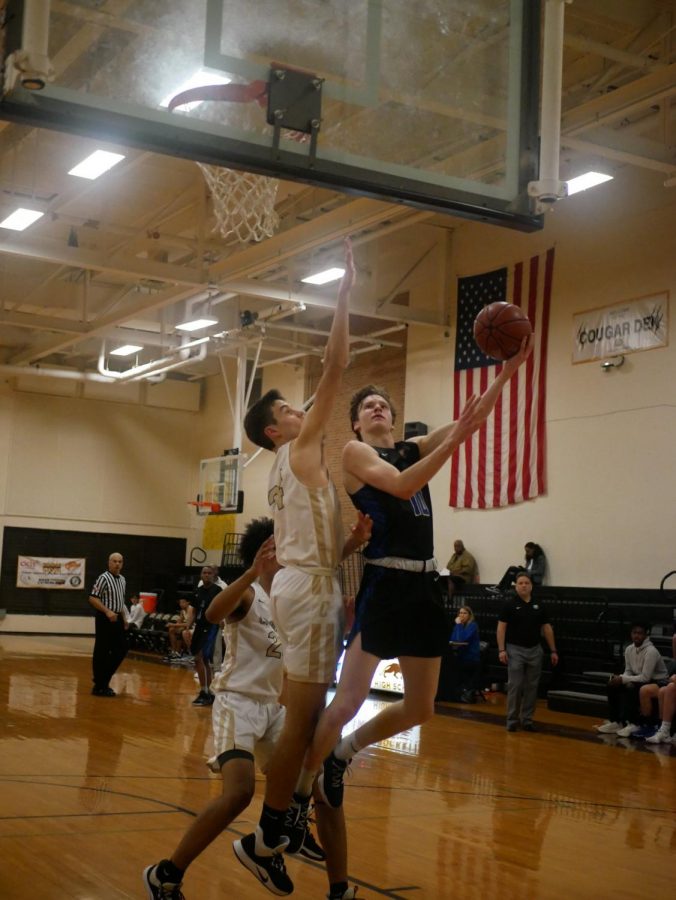 Week of Jan. 20- Jan. 26, 2020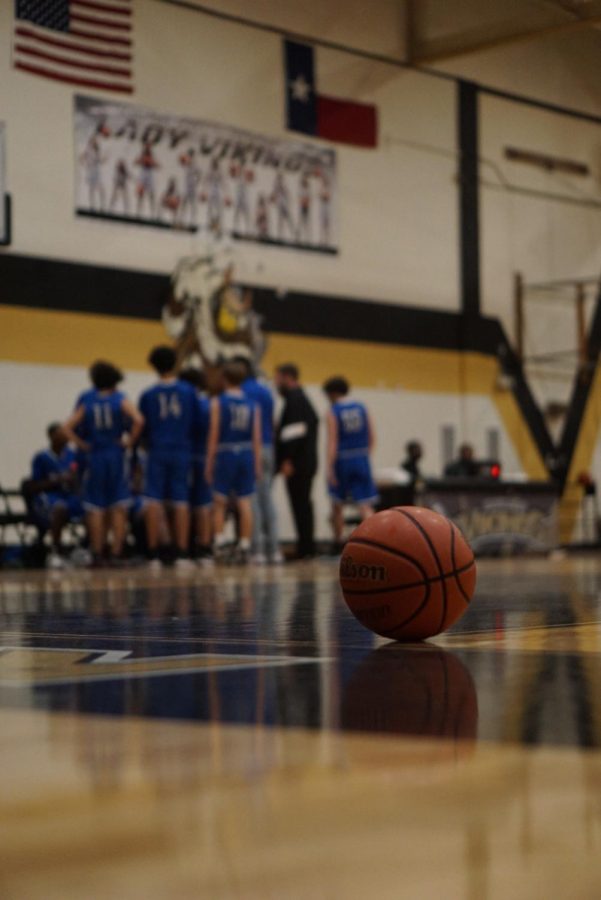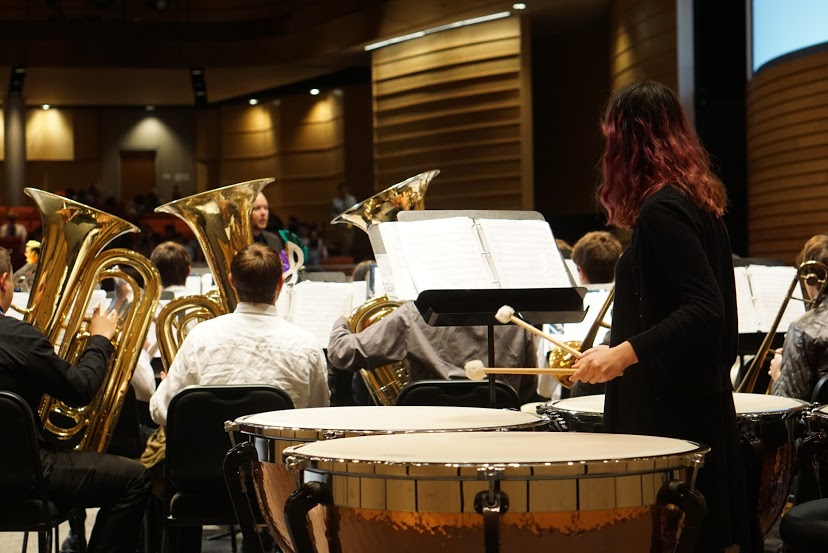 Week of Jan. 13- Jan. 19, 2020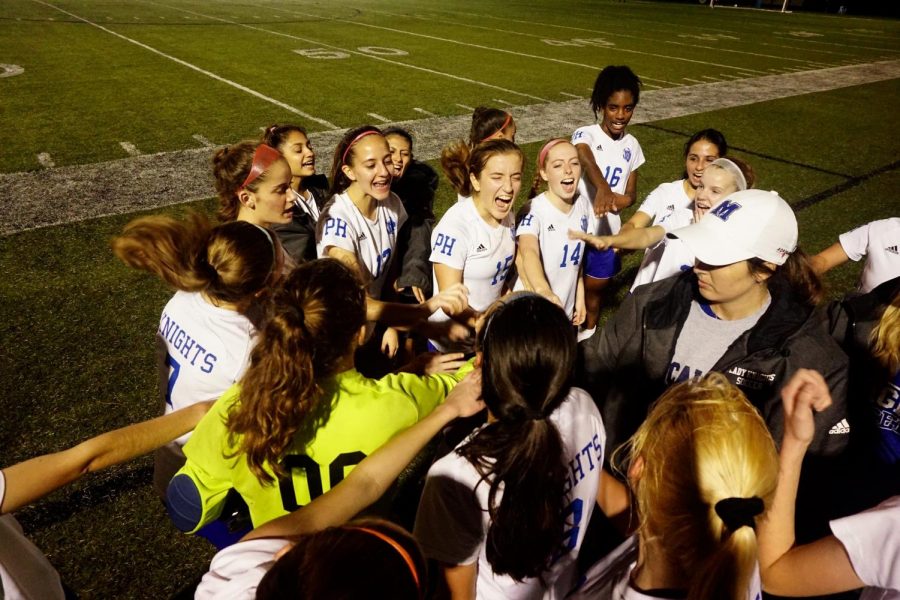 Week of Jan. 6 – Jan. 12, 2020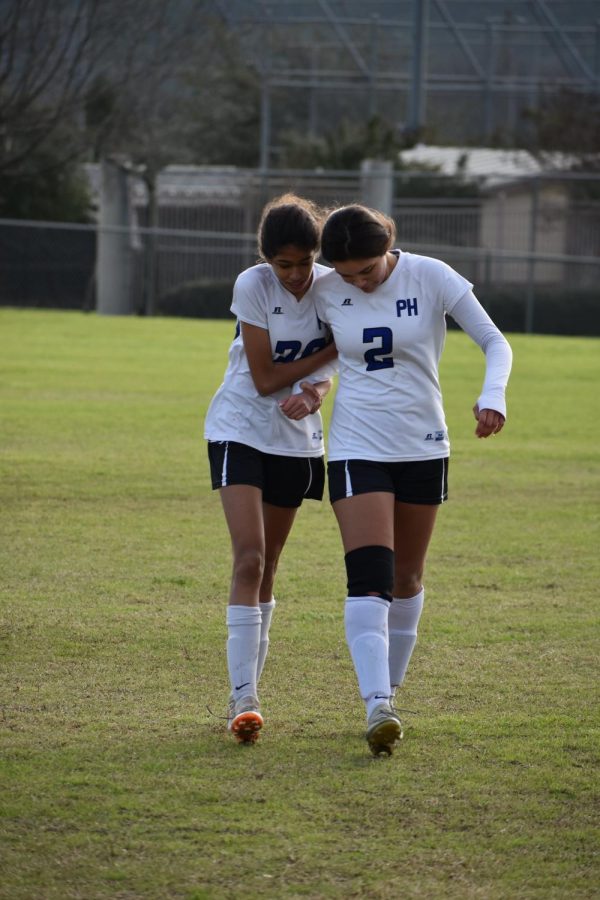 Week of Dec. 30, 2019 – Jan. 5, 2020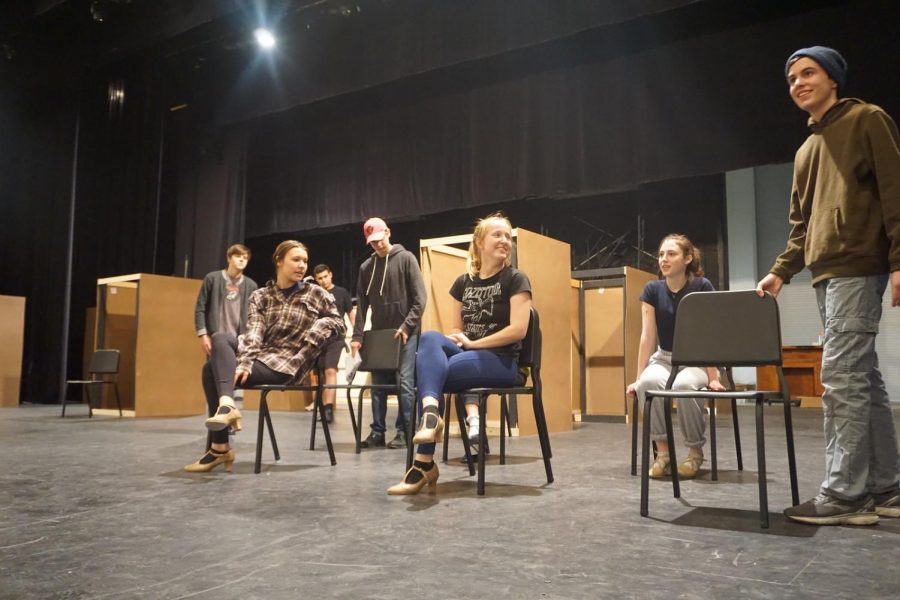 Week of Dec. 23- 29, 2019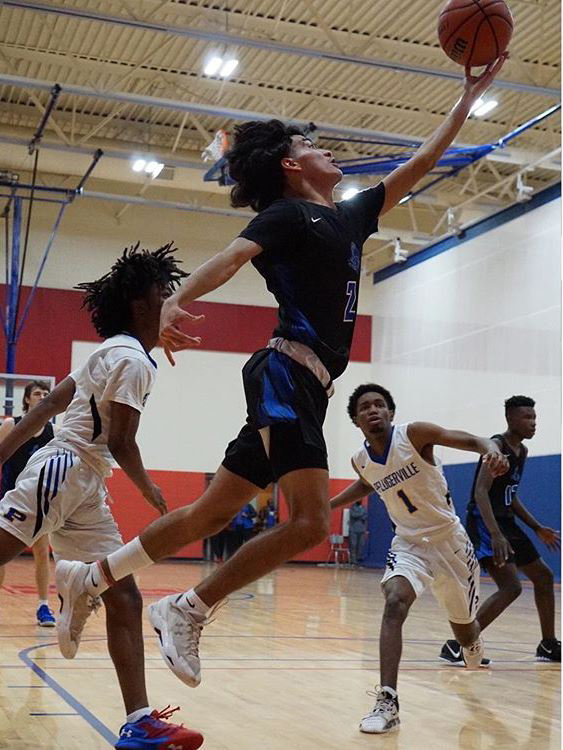 Week of Dec. 16- 22, 2019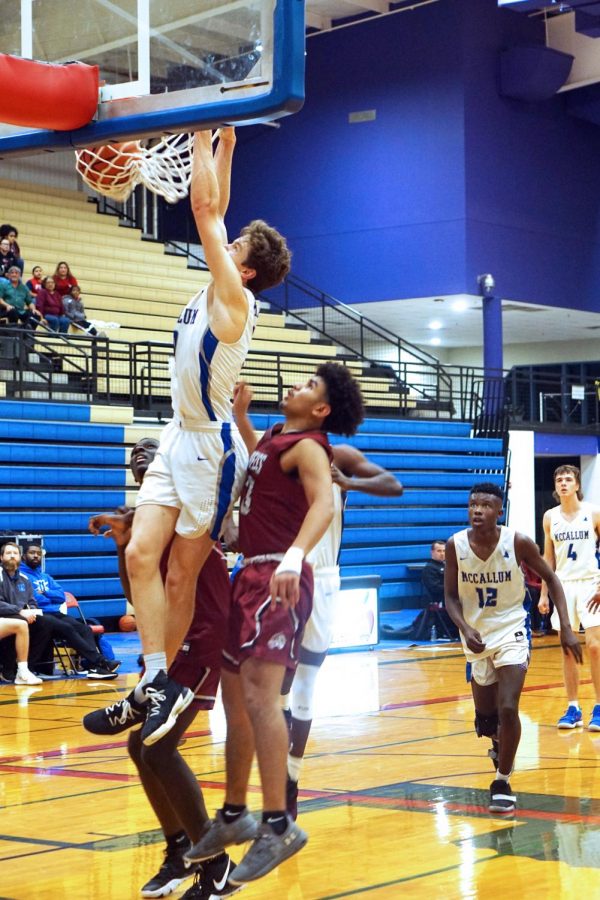 Week of Dec. 9- 15, 2019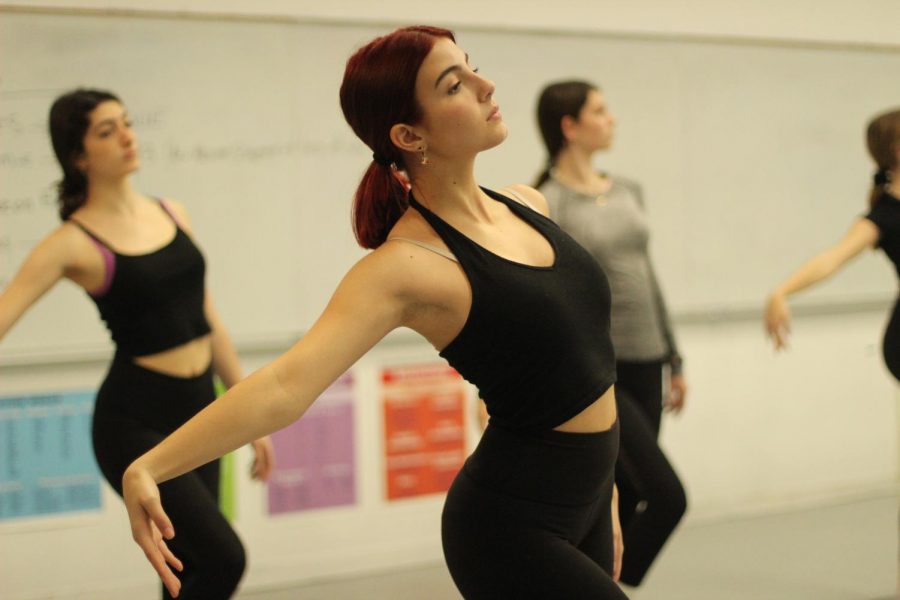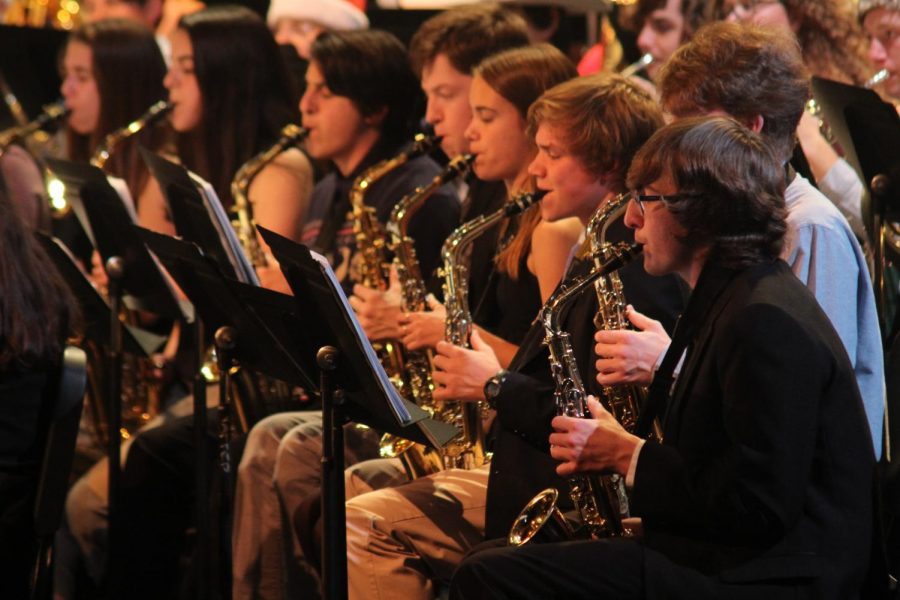 Week of Dec 2- 8, 2019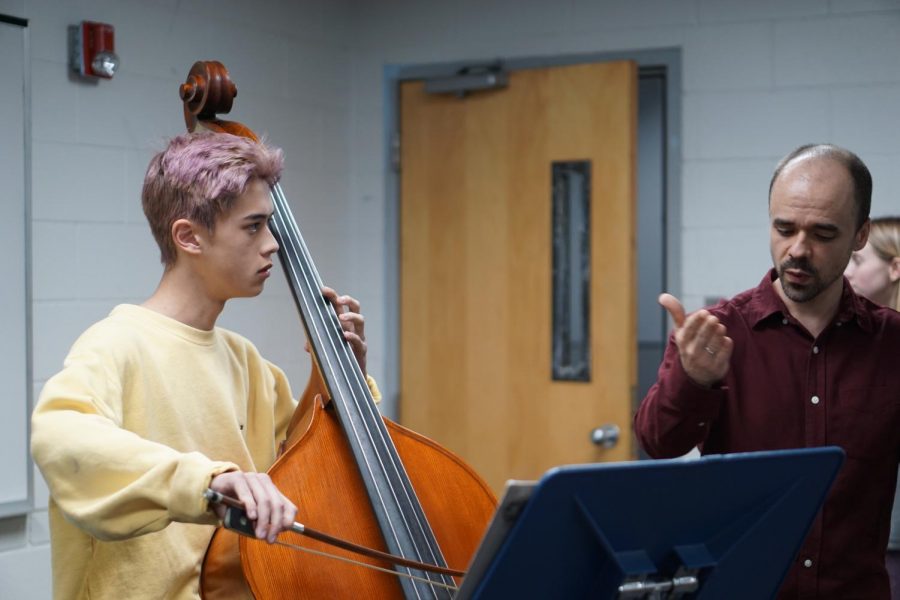 Week of Nov. 25- Dec 1, 2019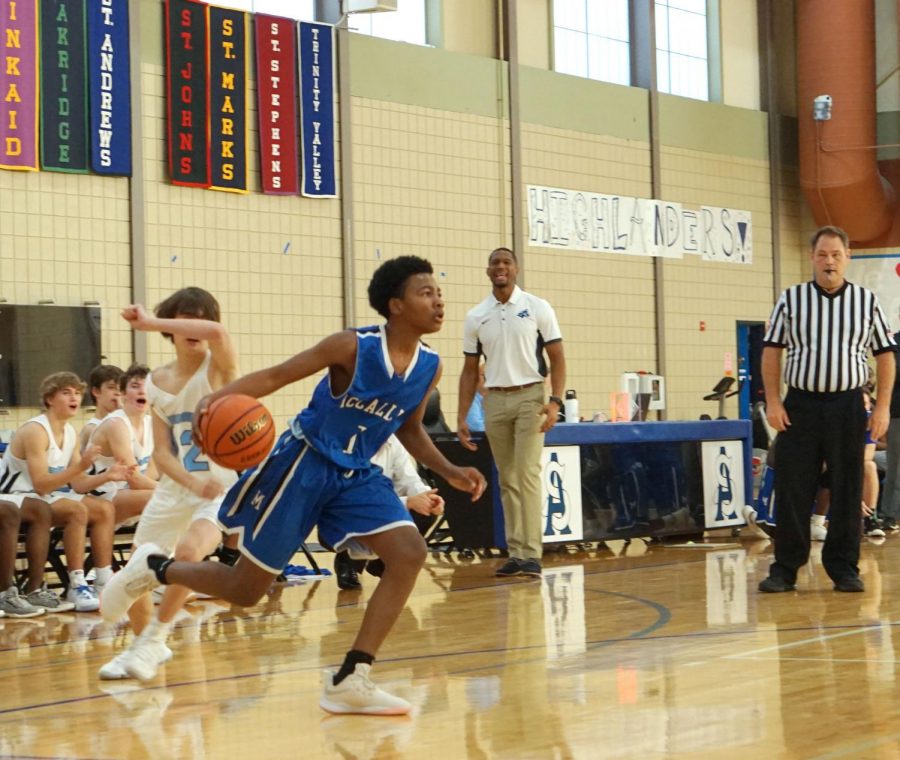 Week of Nov. 18- 24, 2019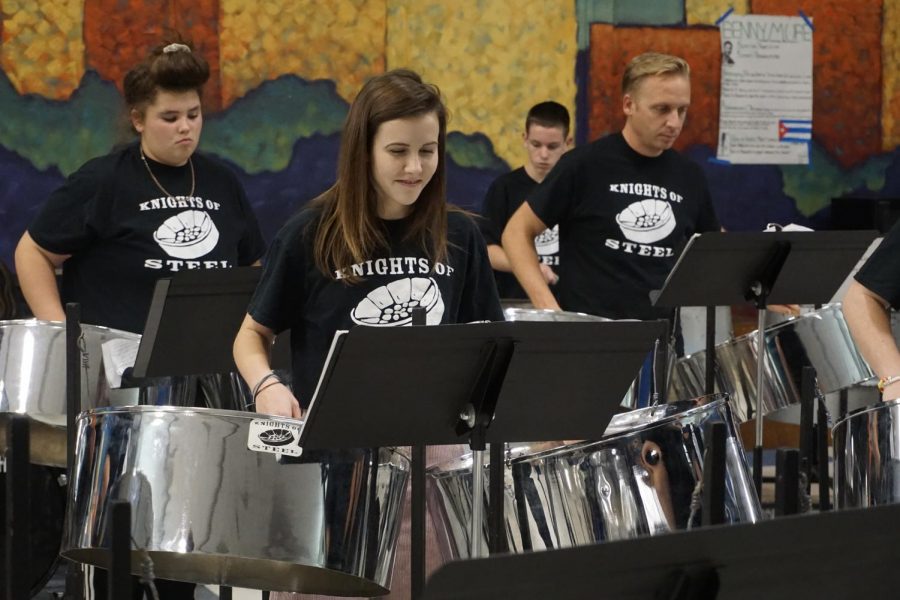 Week of Nov. 11- 17, 2019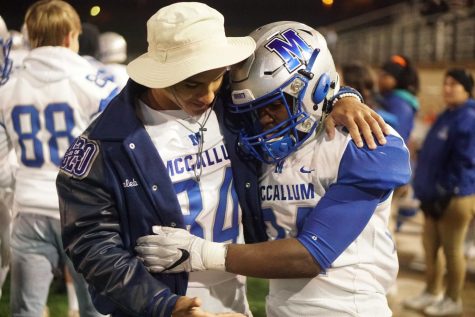 Week of Nov. 4- 10, 2019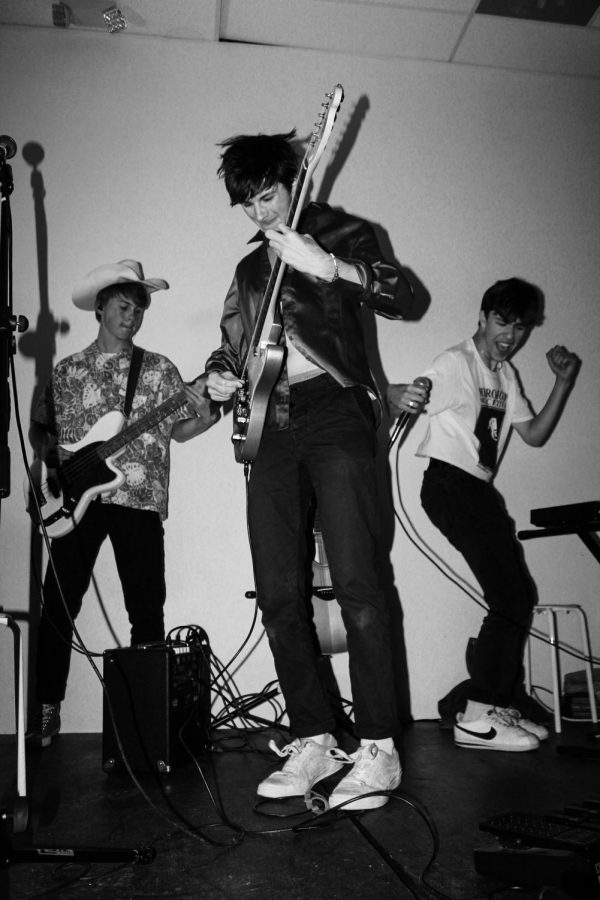 Week of Oct. 28- Nov. 03 , 2019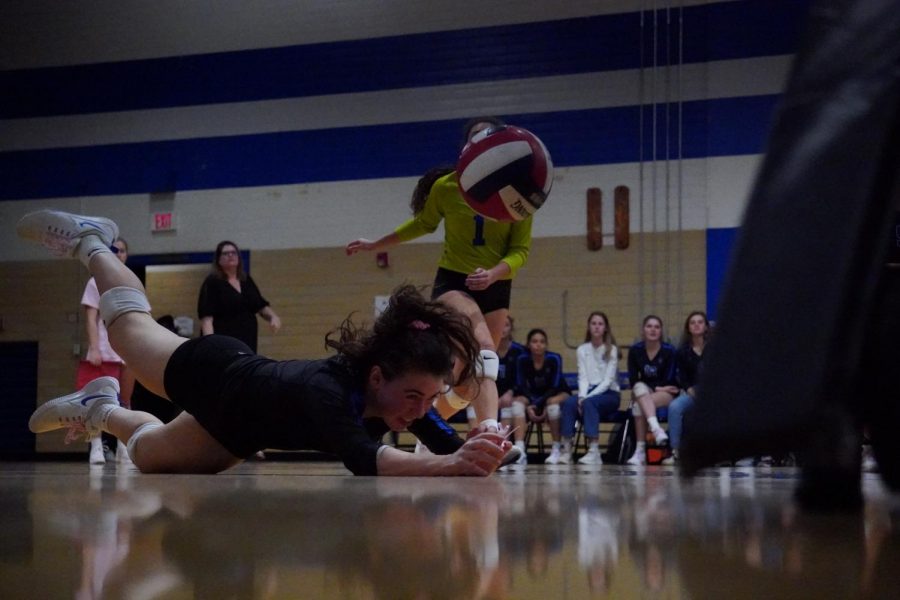 Week of Oct. 21 – 27 , 2019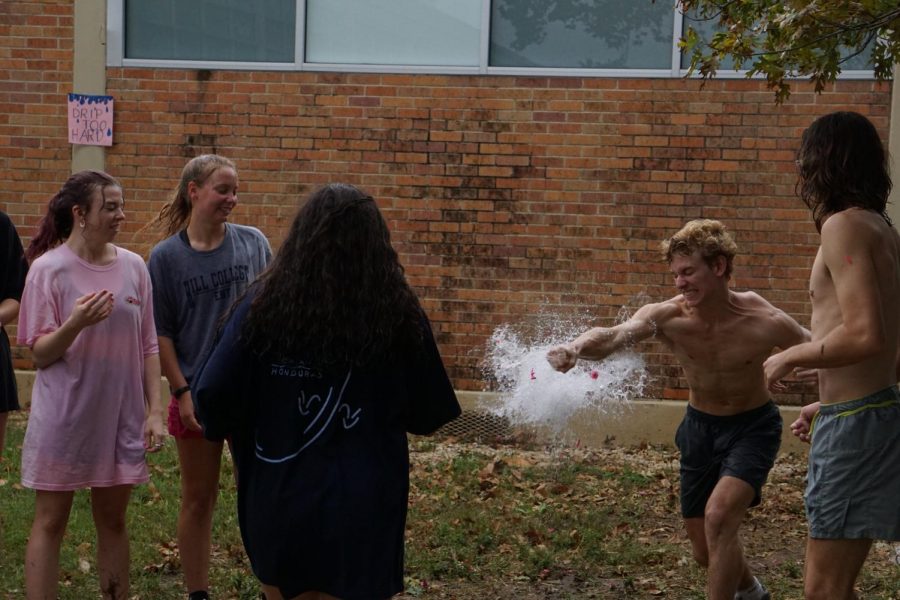 Week of Oct. 14- 20, 2019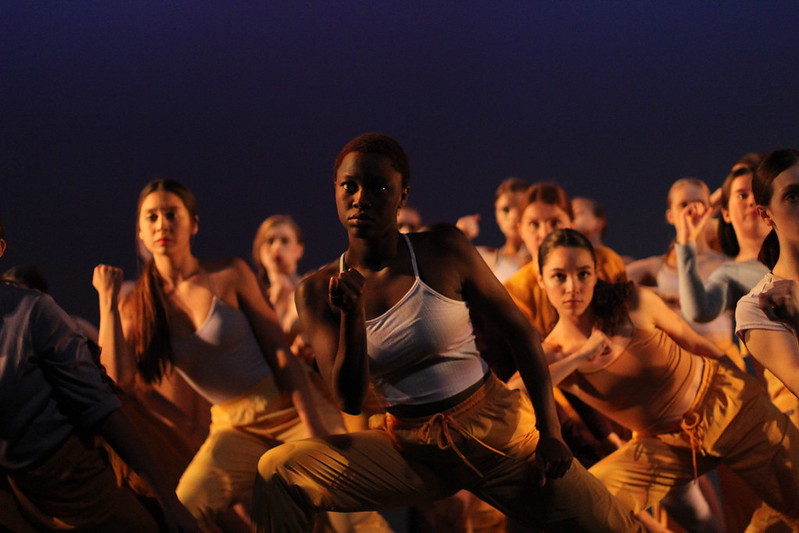 Week of Oct. 07- 13, 2019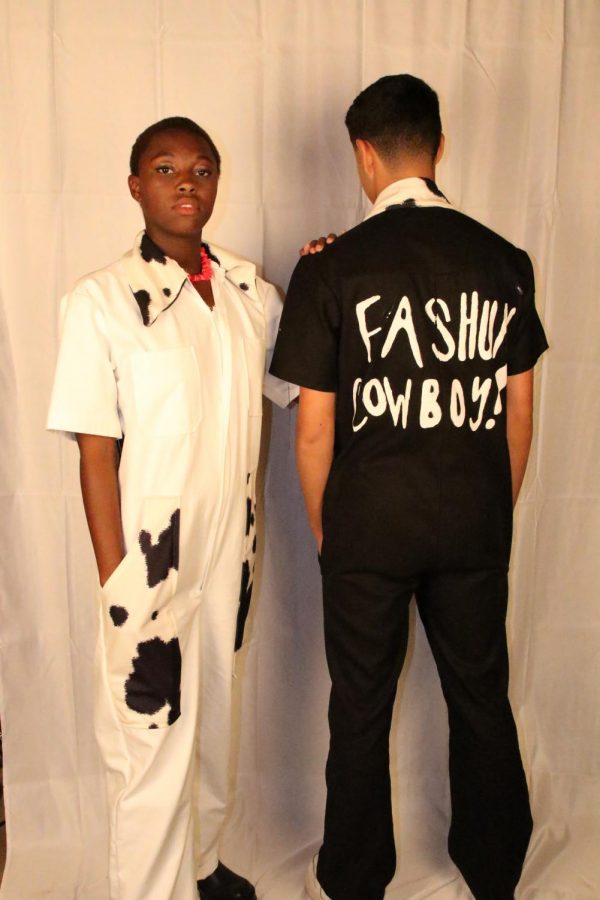 Week of Sept. 30- Oct. 6, 2019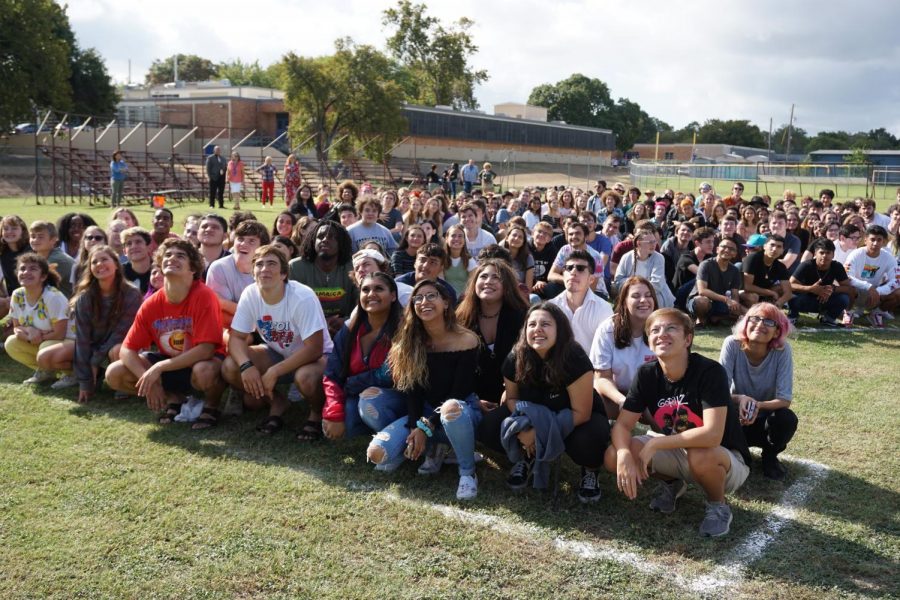 Week of Sept. 23- 29, 2019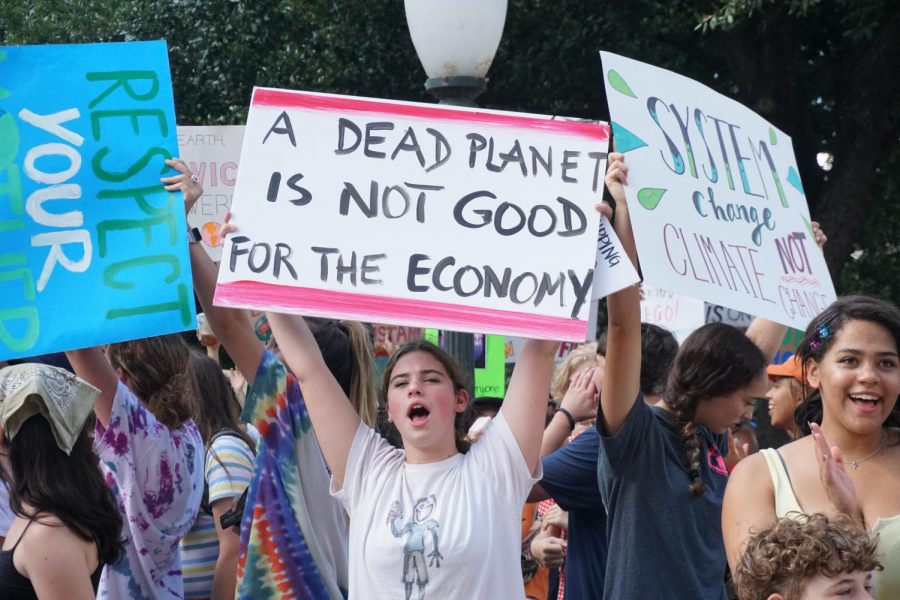 Week of May 13- 19, 2019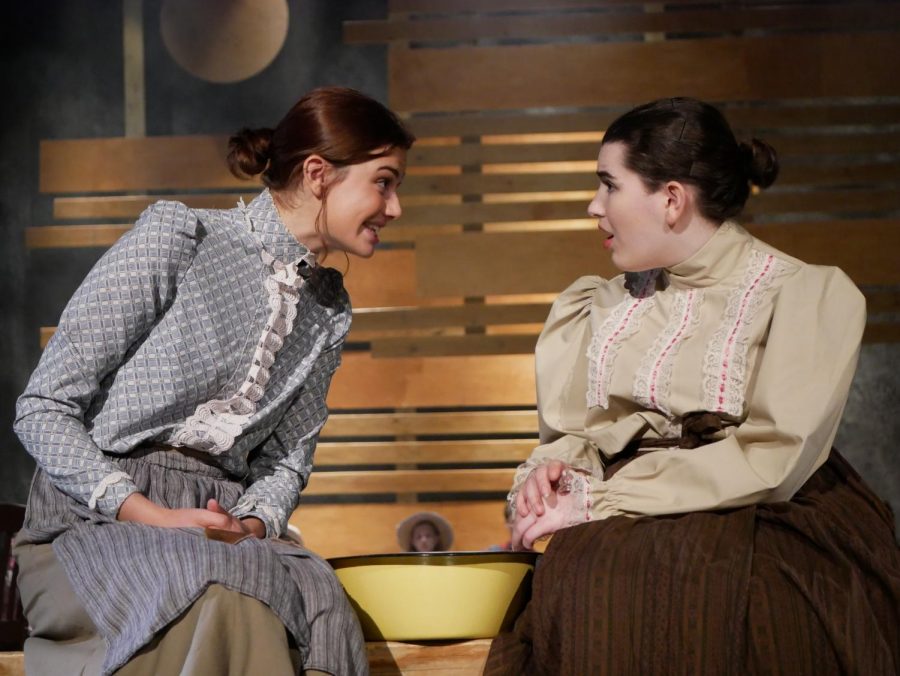 Week of May 6- 12, 2019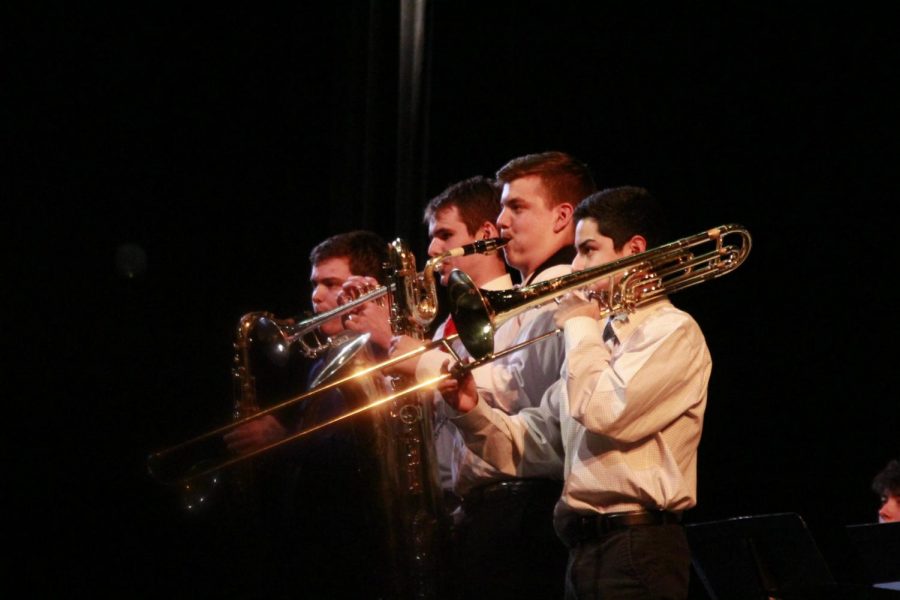 Week of April 29- May 5, 2019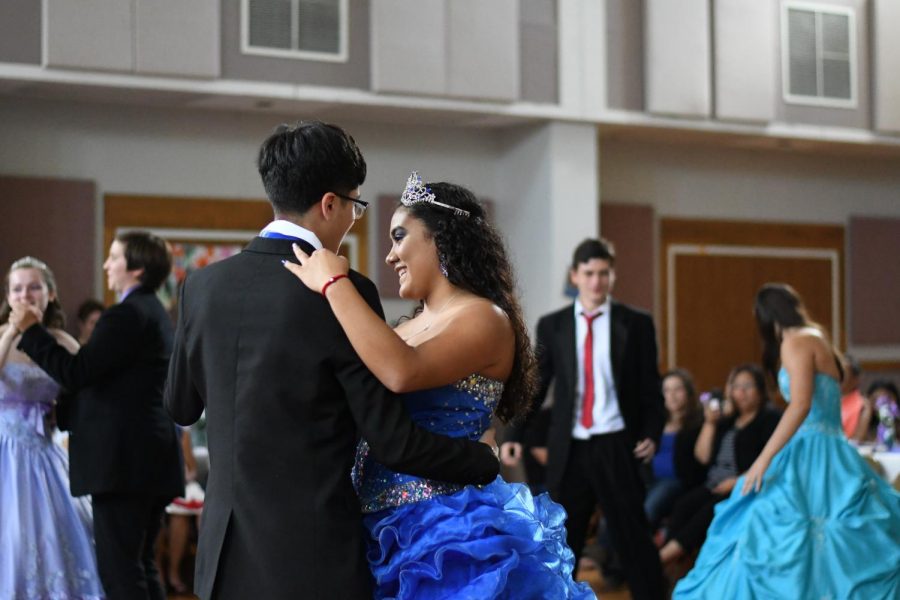 Week of April 22- 28, 2019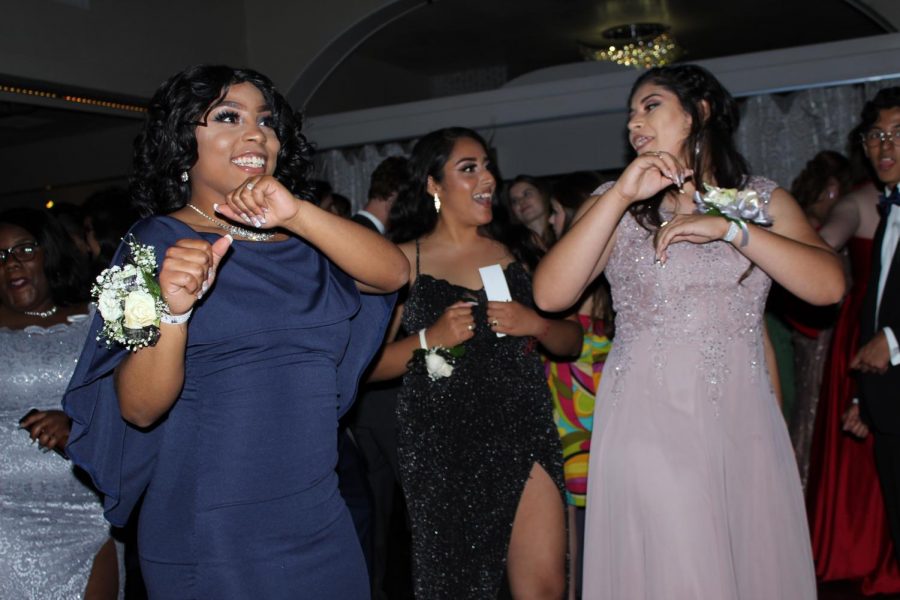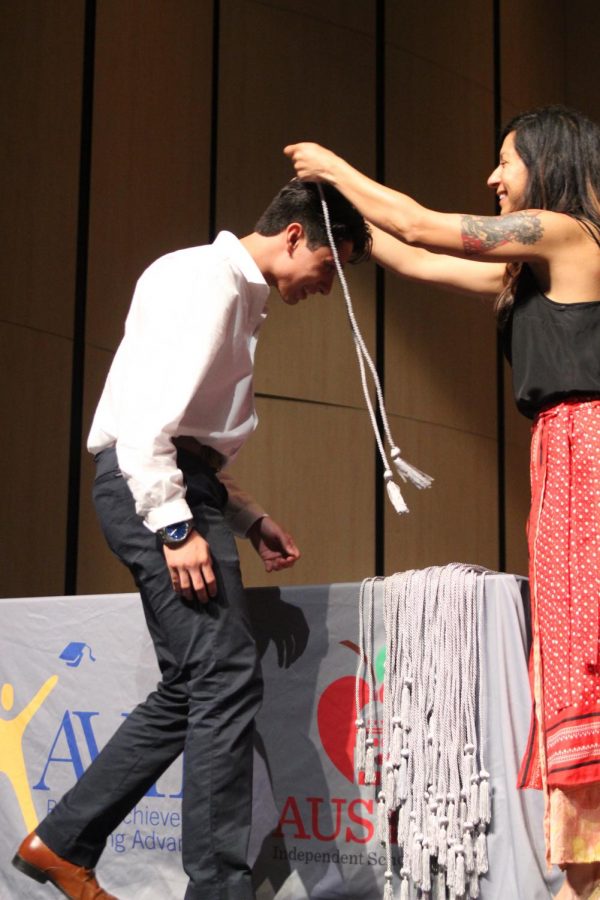 Week of April 15- 21, 2019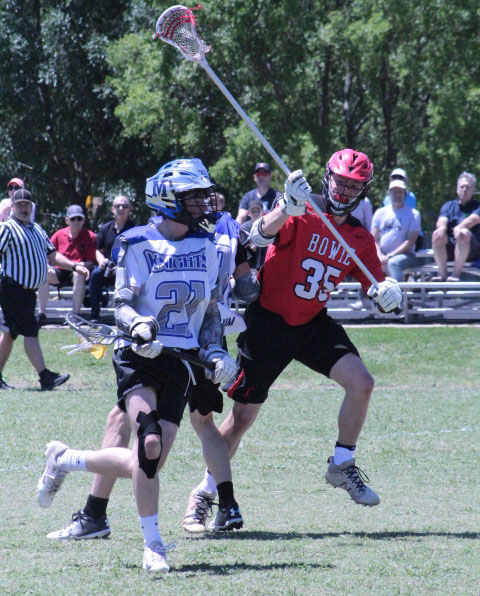 Week of April 8- 14, 2019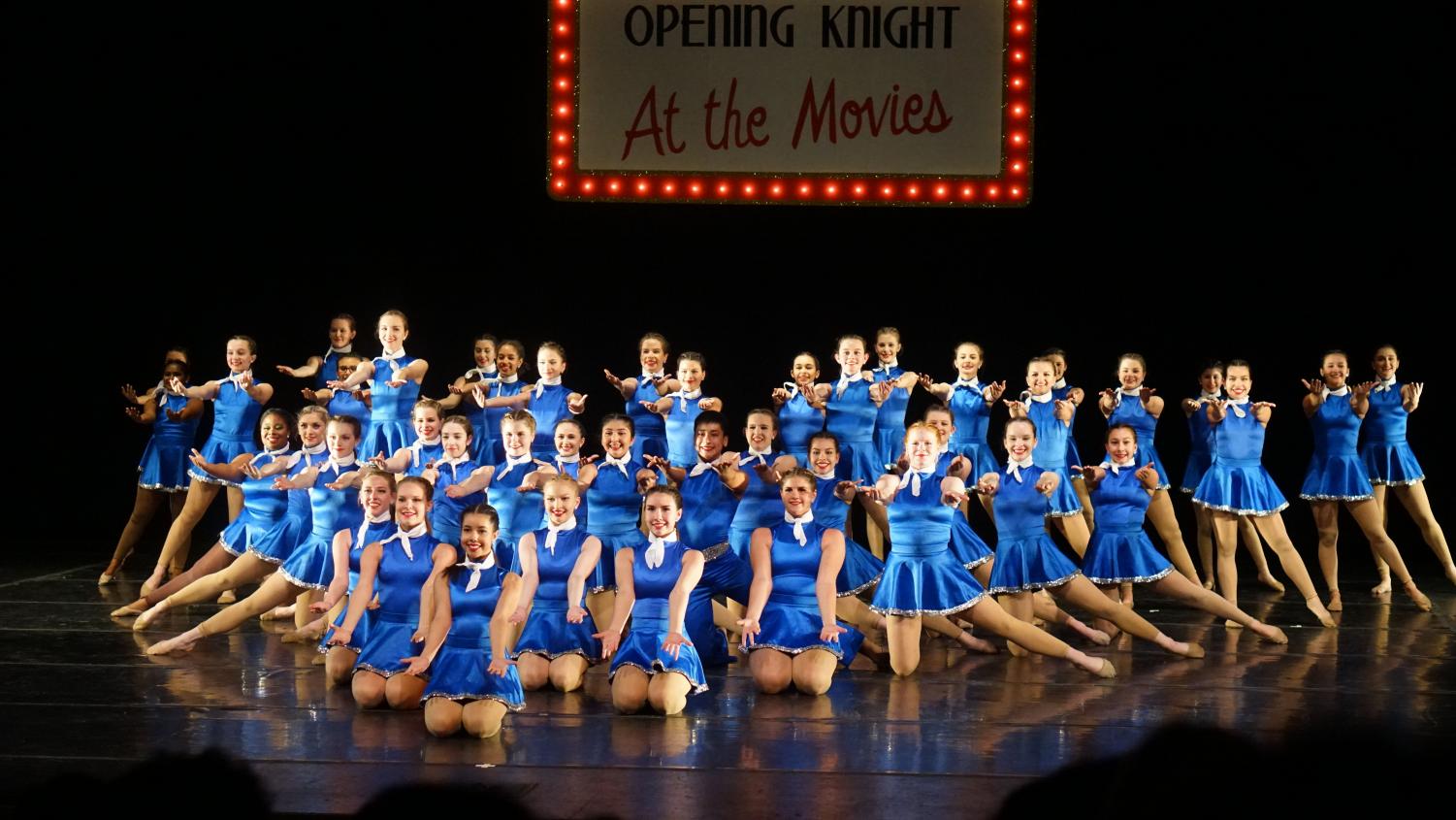 Week of April 1- 7, 2019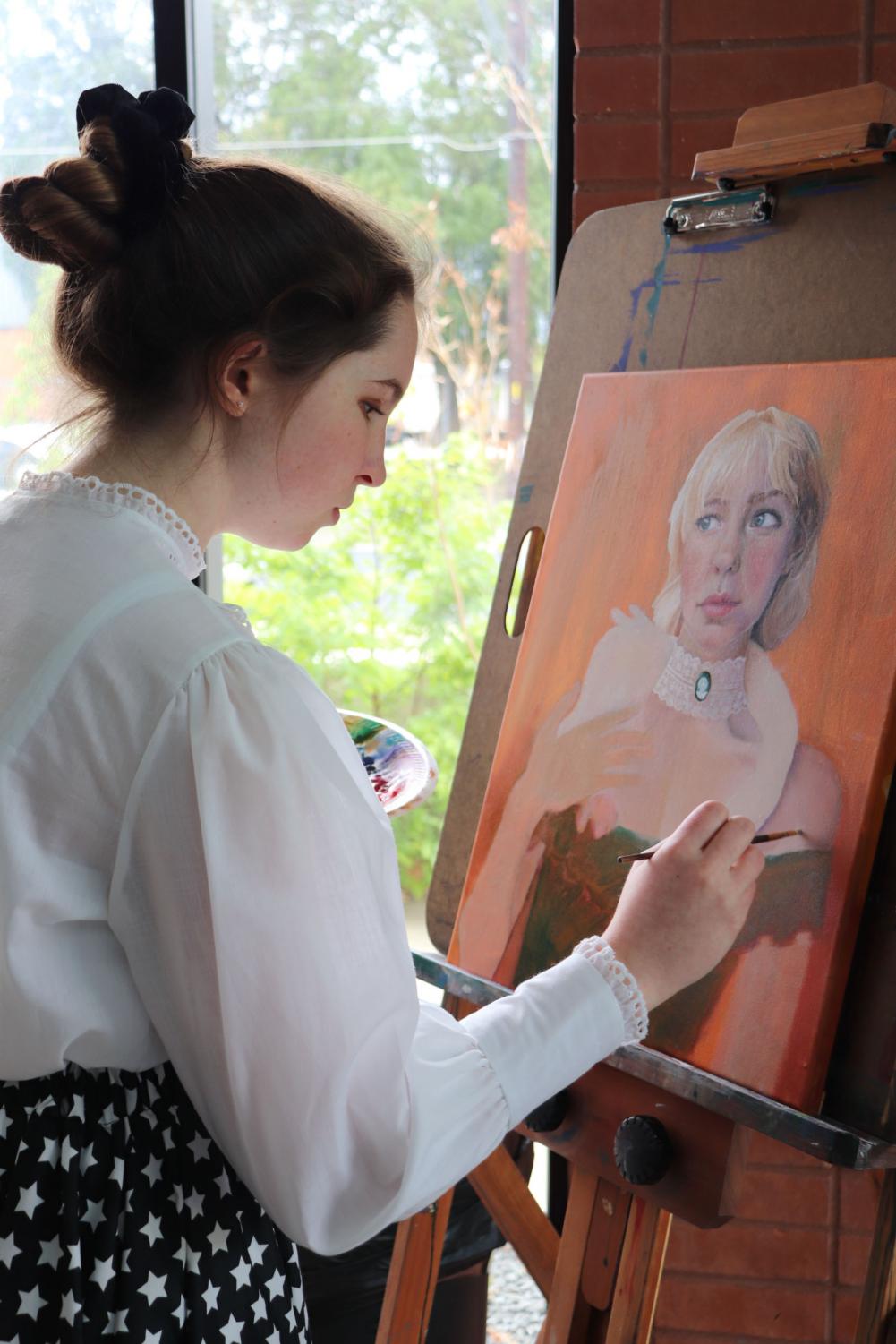 Week of March 25- 31, 2019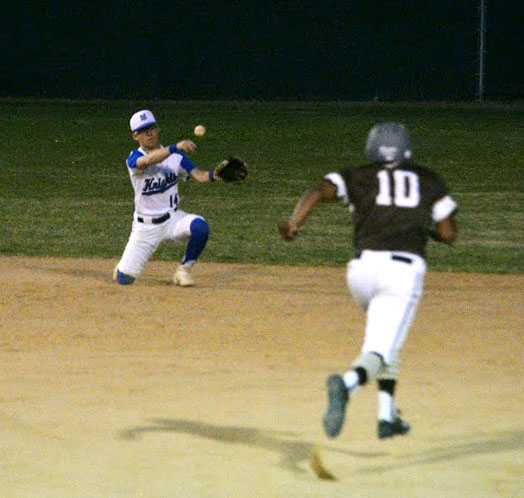 Week of March 11- 17, 2019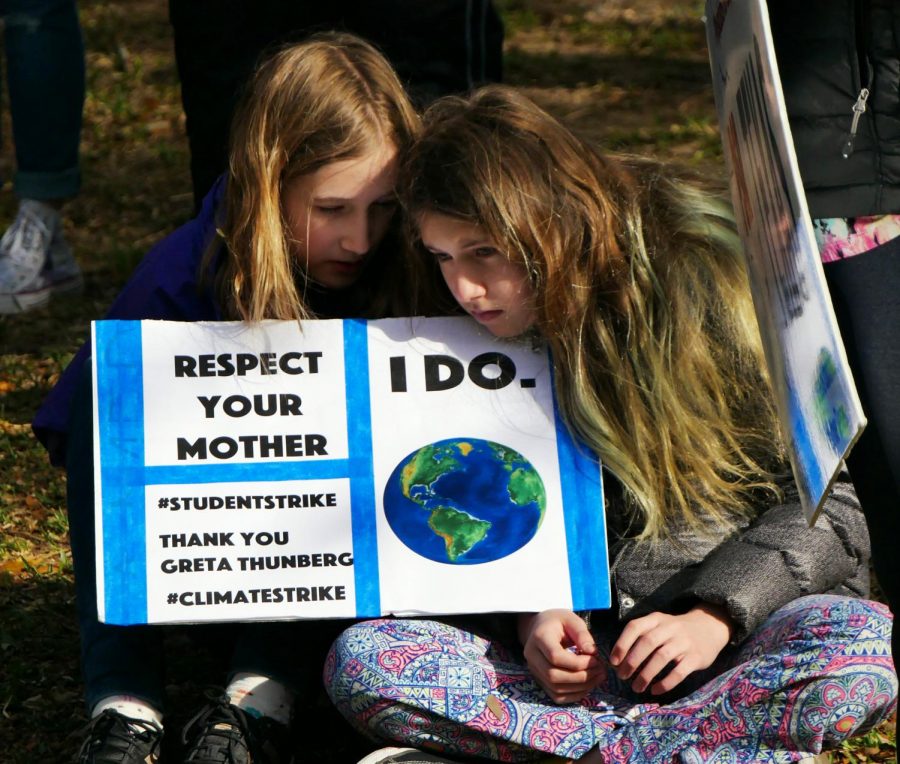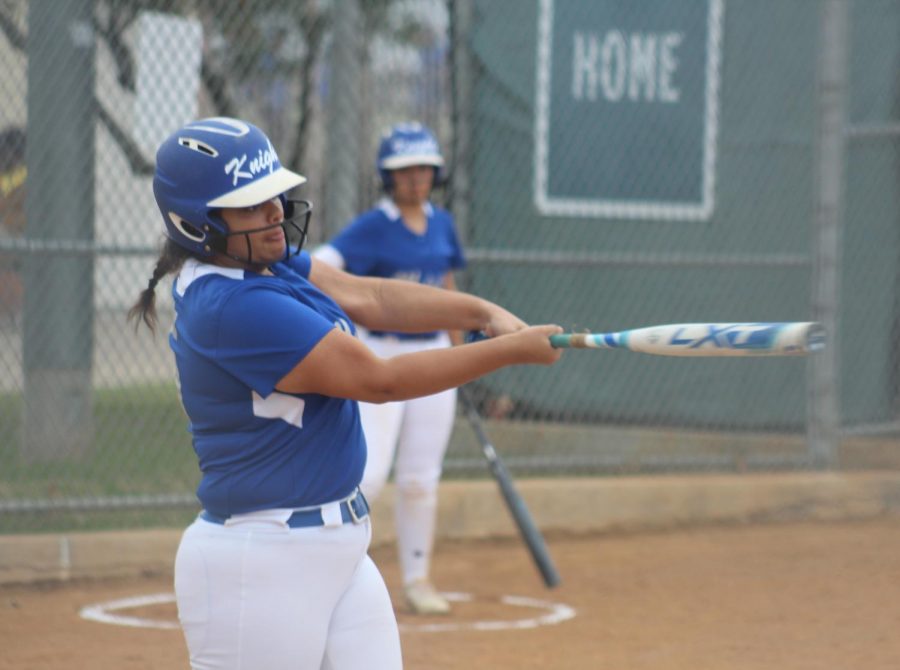 Week of March 4- 10, 2019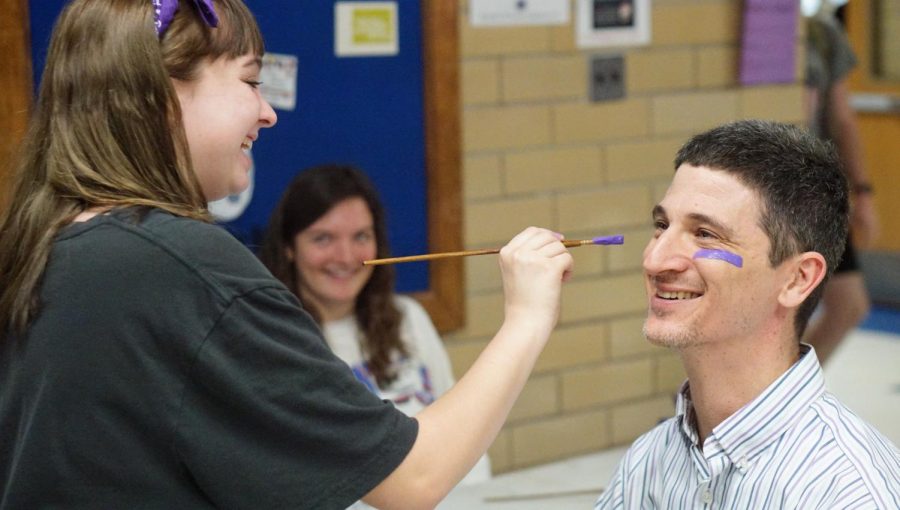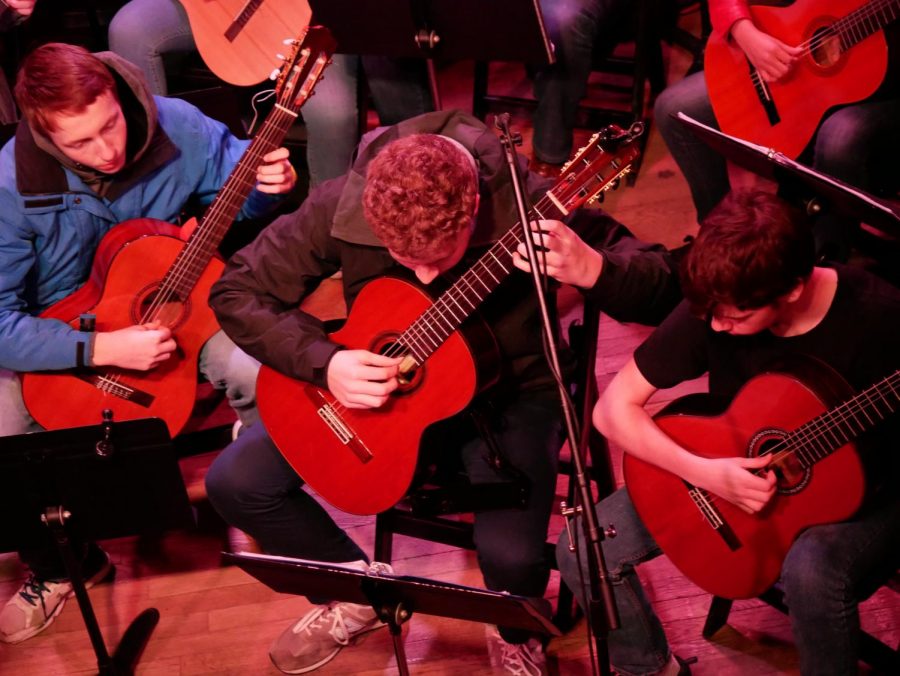 Week of Feb. 25- March 3, 2019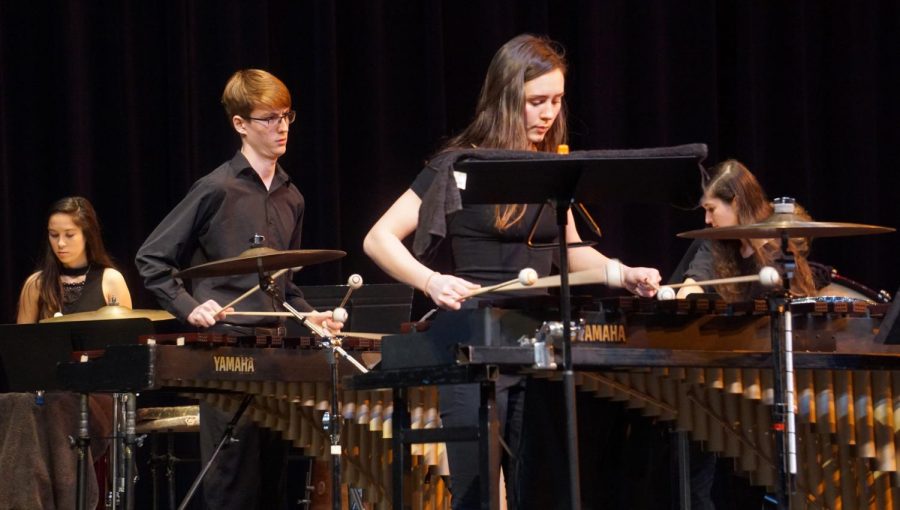 Week of Feb. 18- 24, 2019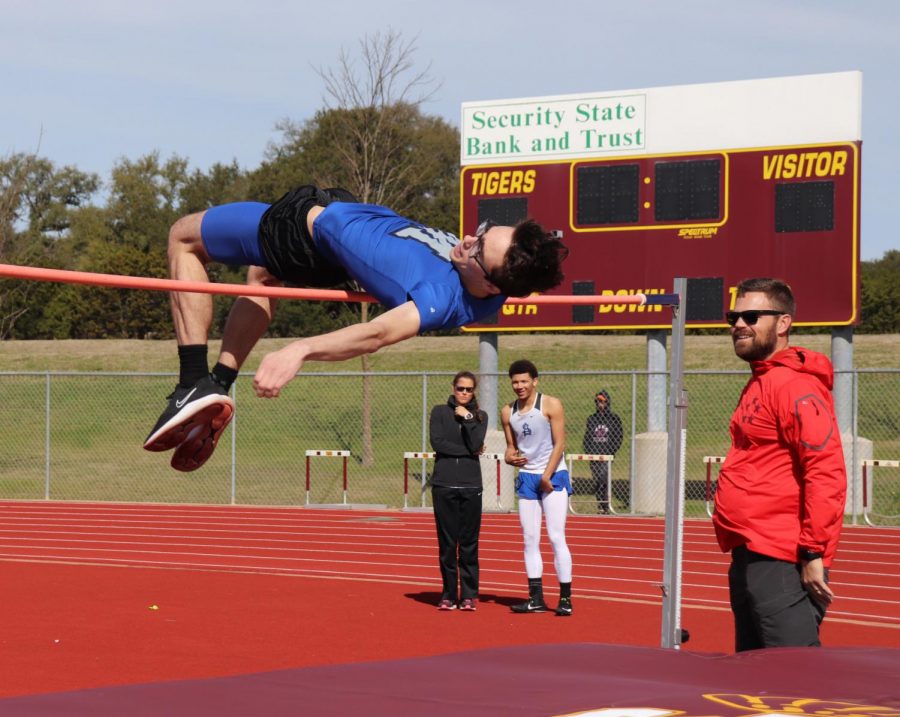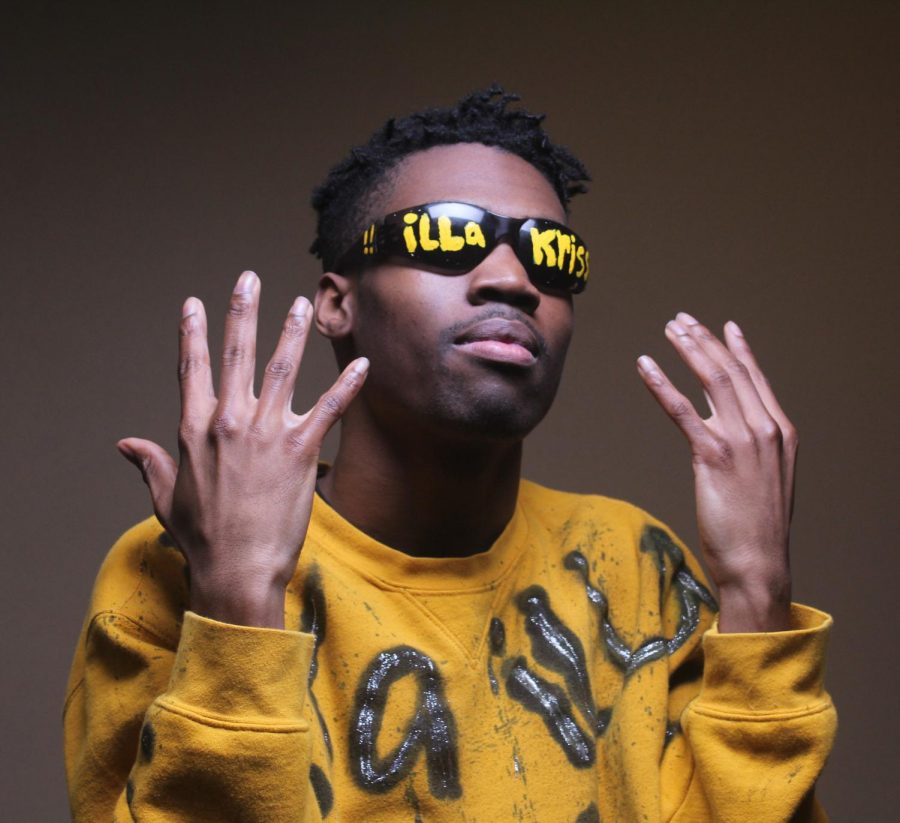 Week of Feb. 11- 17, 2019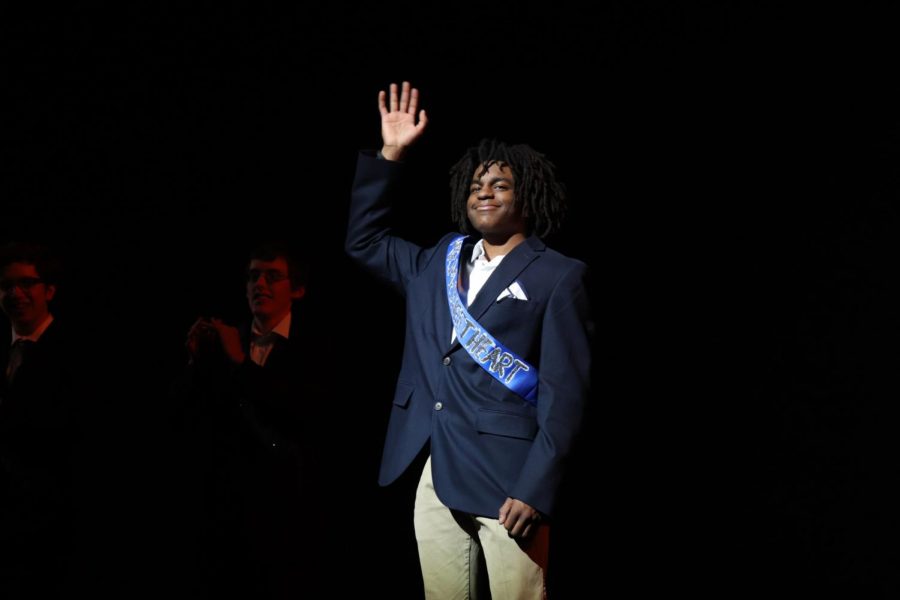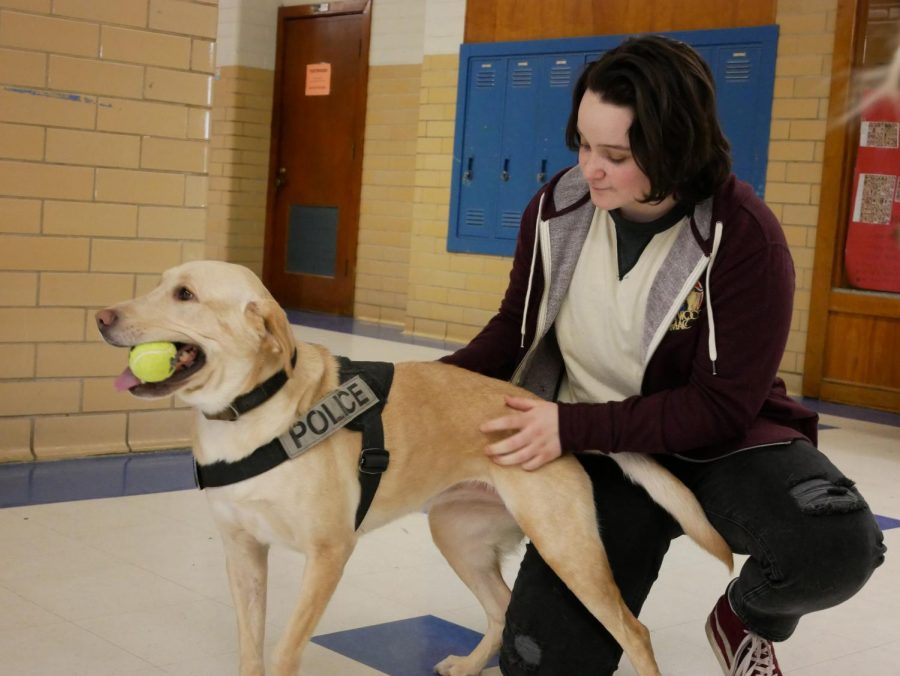 Week of Feb. 4- 10, 2019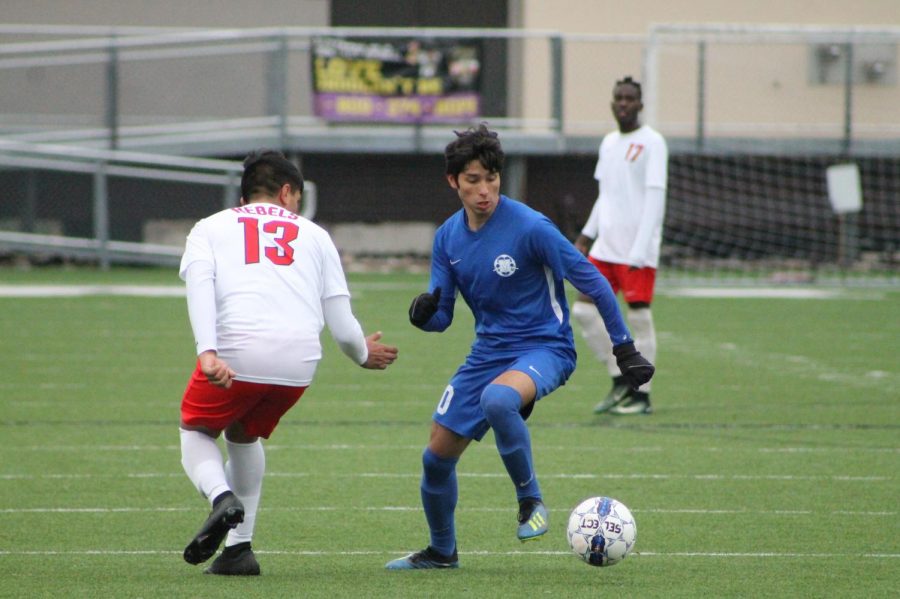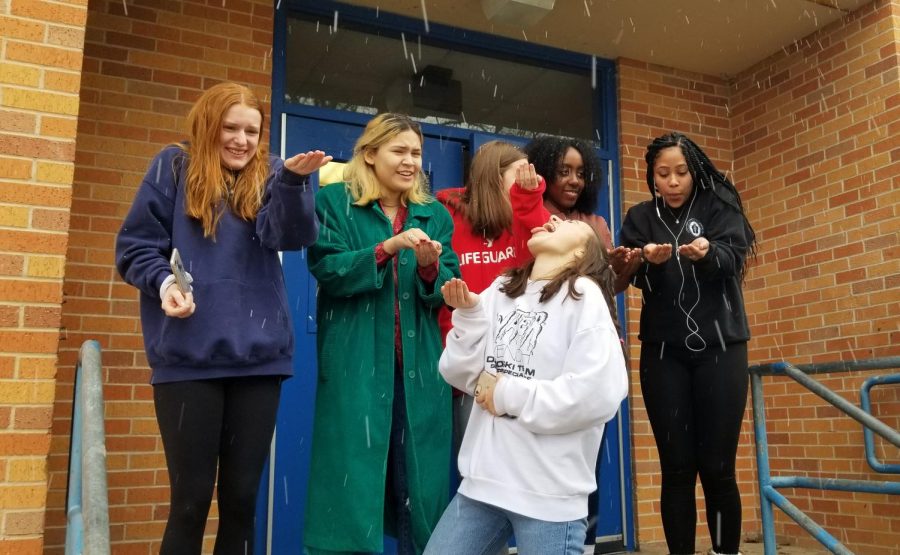 Week of Jan. 28- Feb. 3, 2019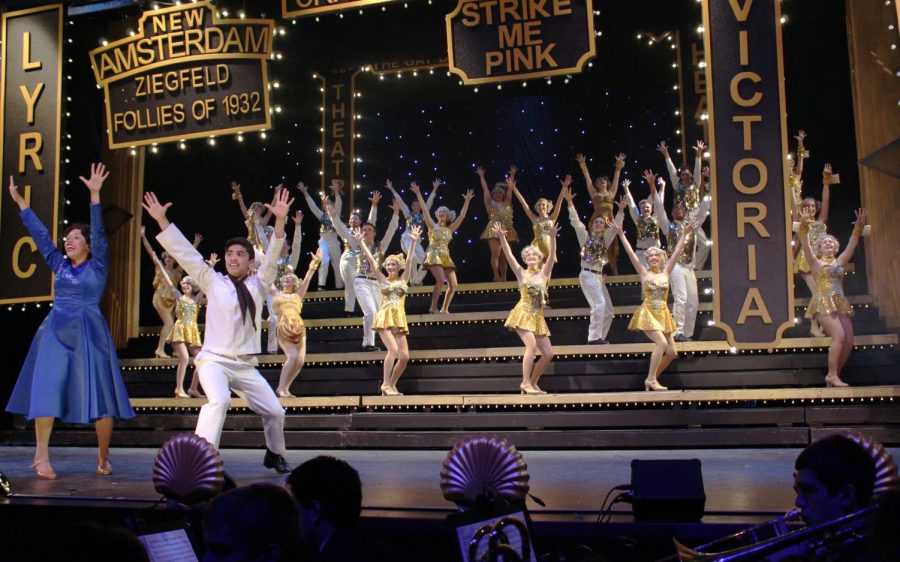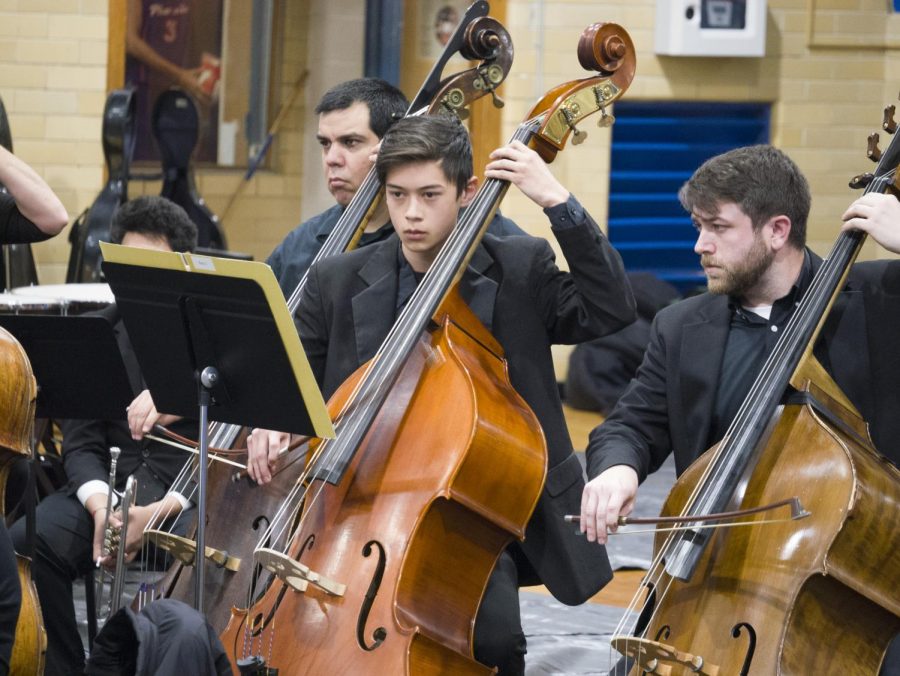 Week of Jan. 21- 27, 2019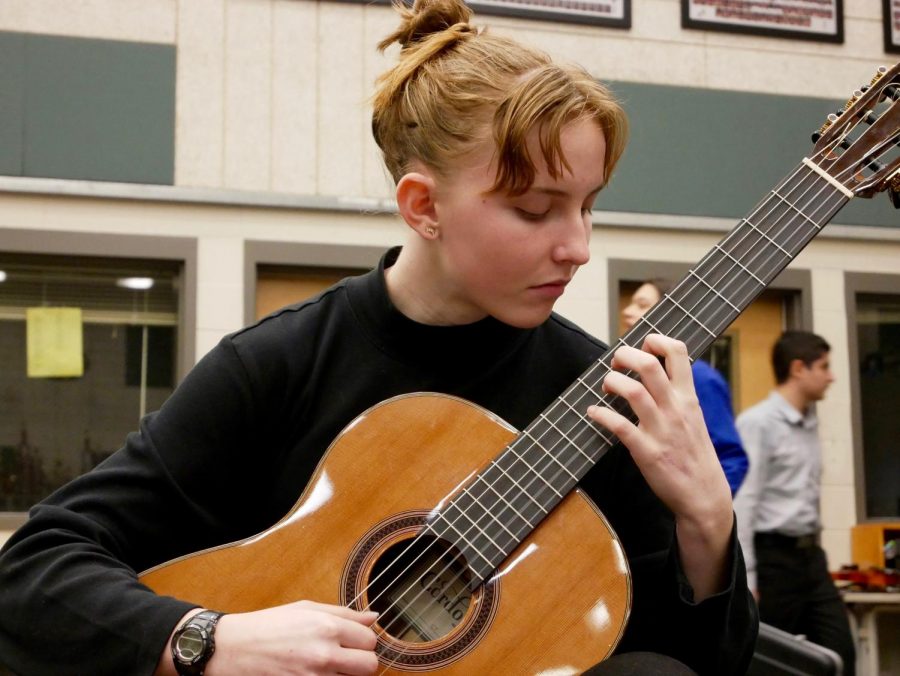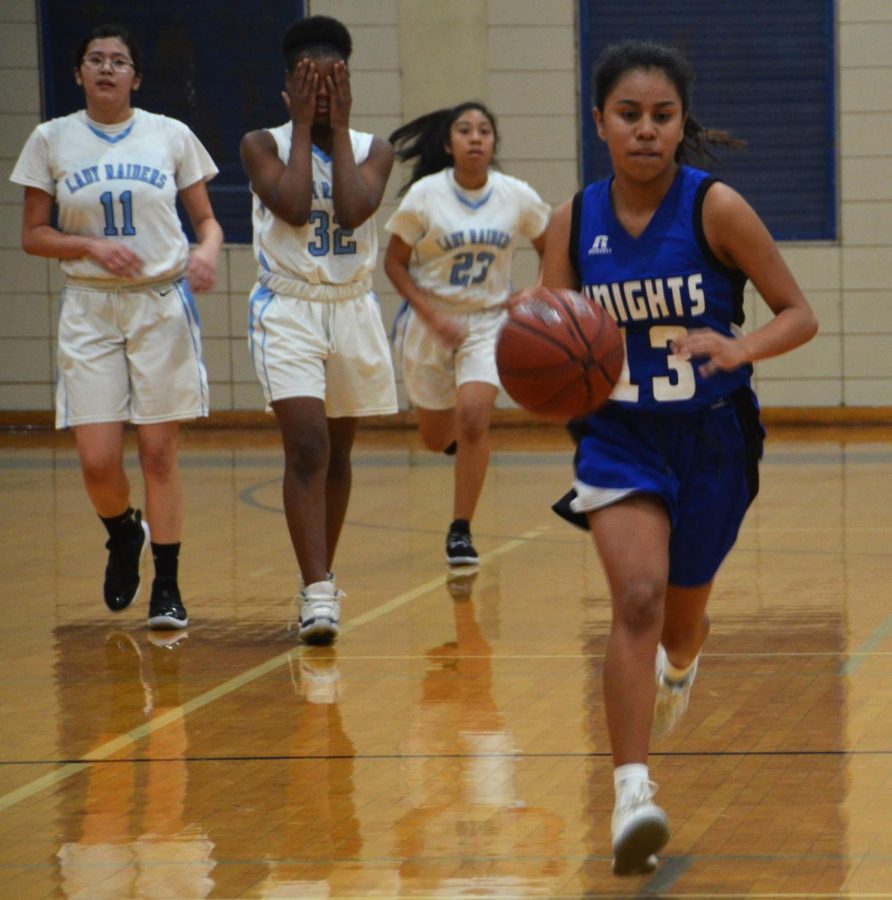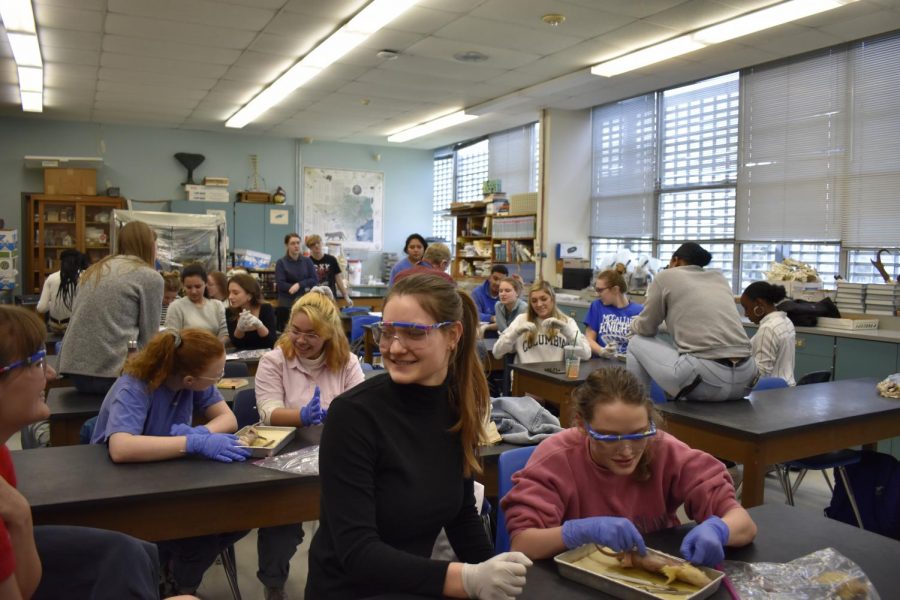 Week of Jan. 14- 20, 2019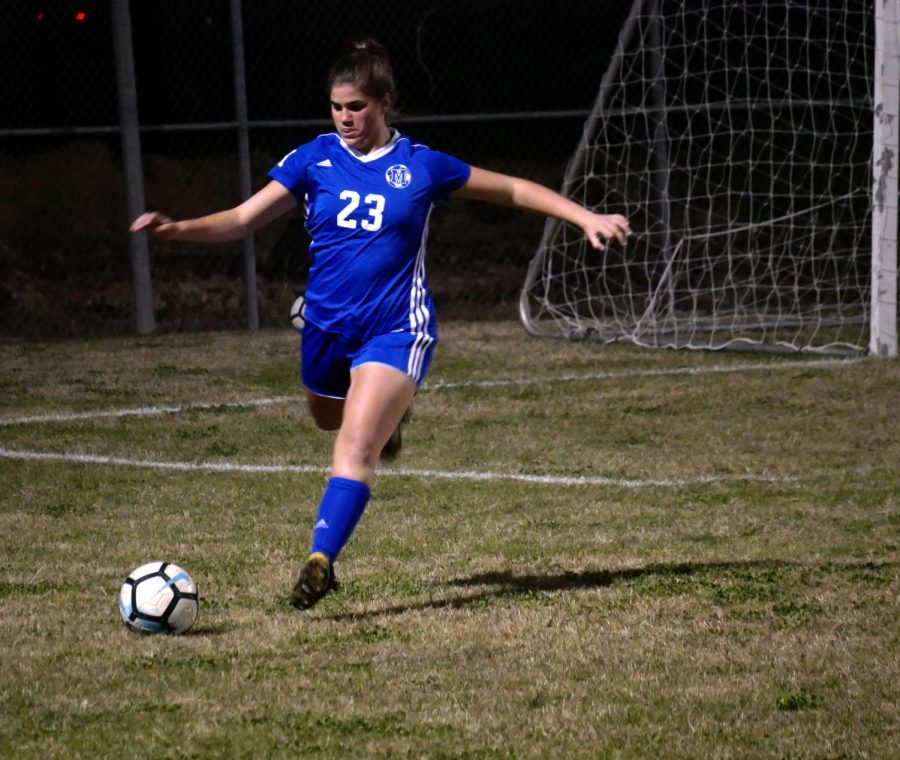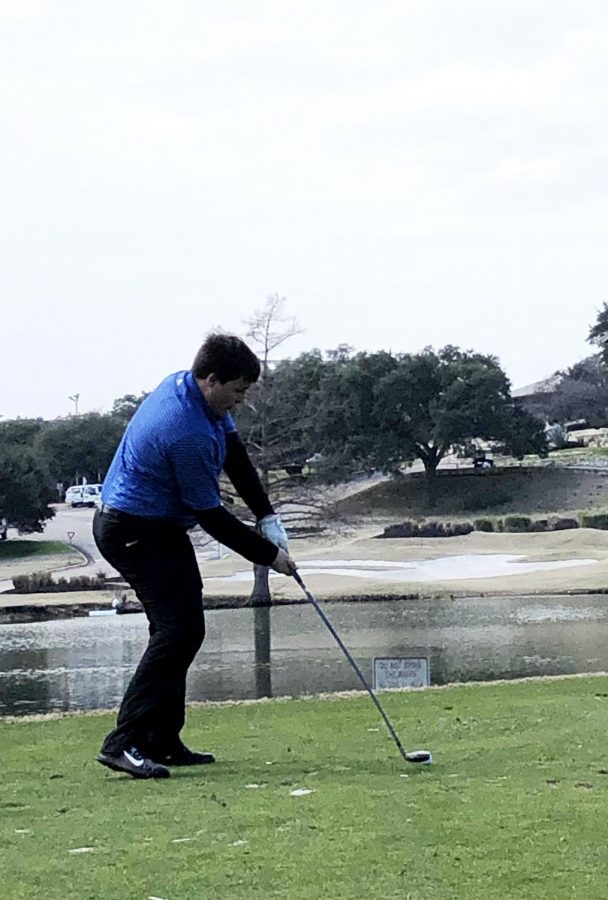 Week of Jan. 7- 13, 2019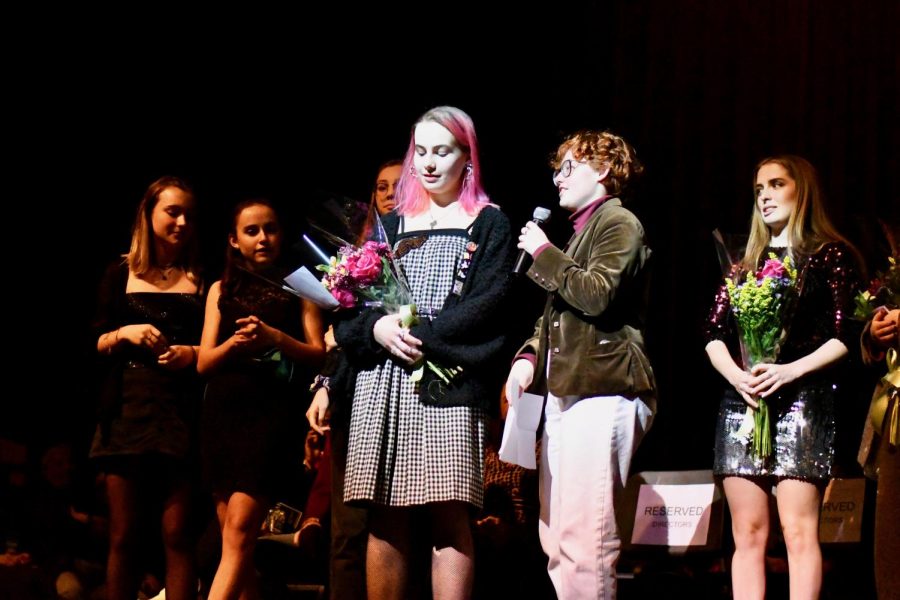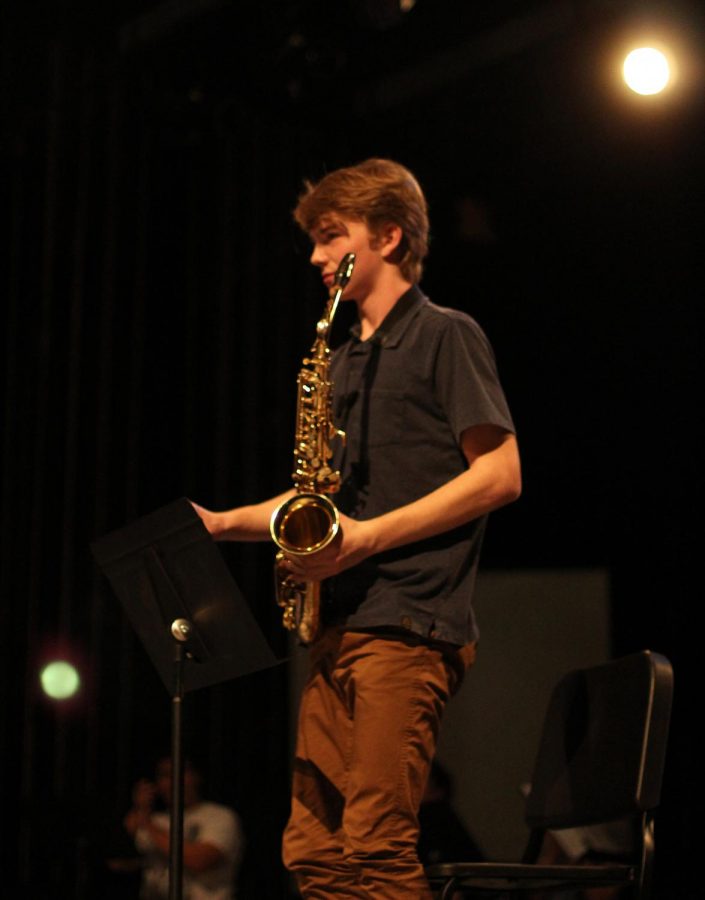 Week of Dec. 31- Jan. 6, 2018-2019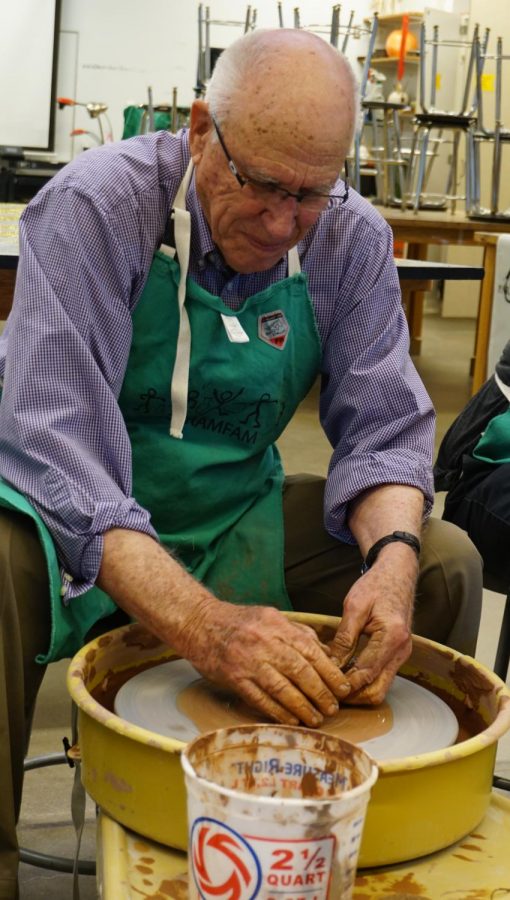 Week of Dec. 24- 30, 2018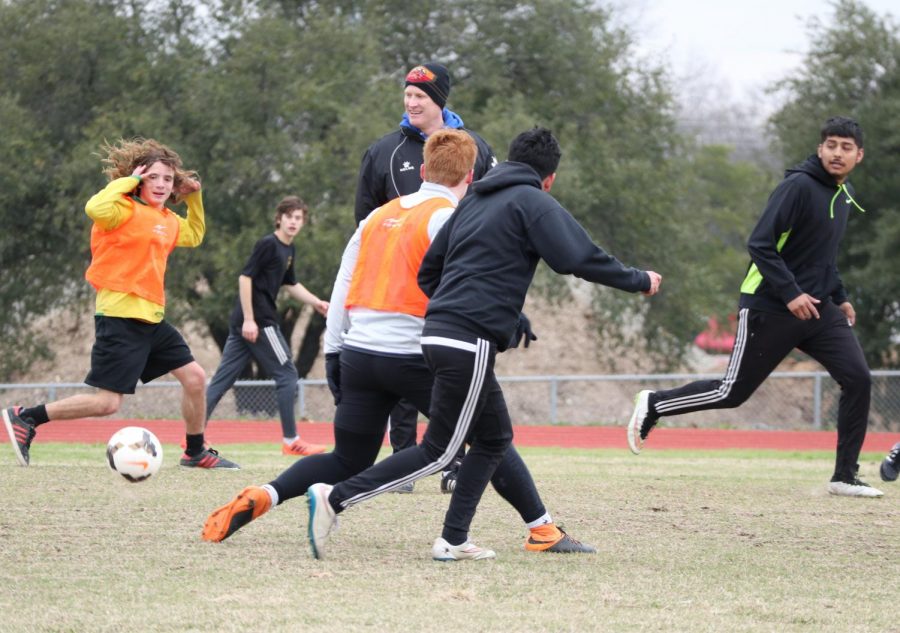 Week of Dec. 18- 23, 2018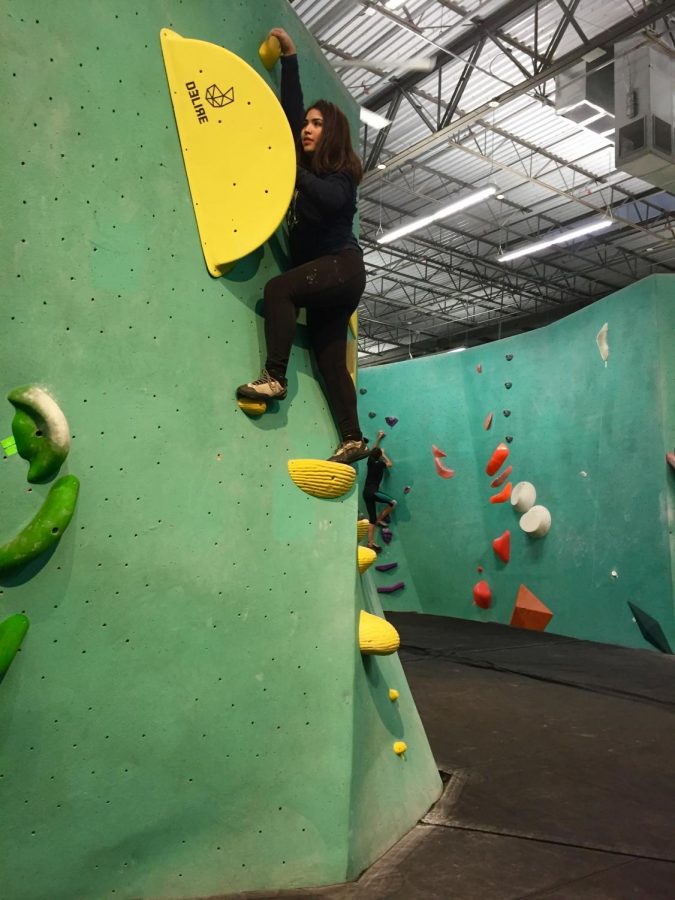 Week of Dec. 10- 16, 2018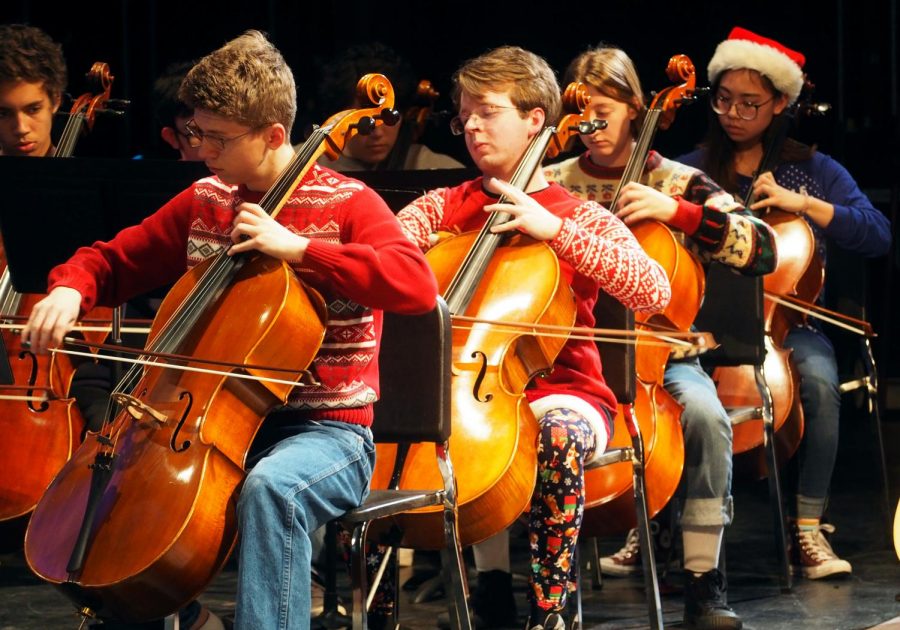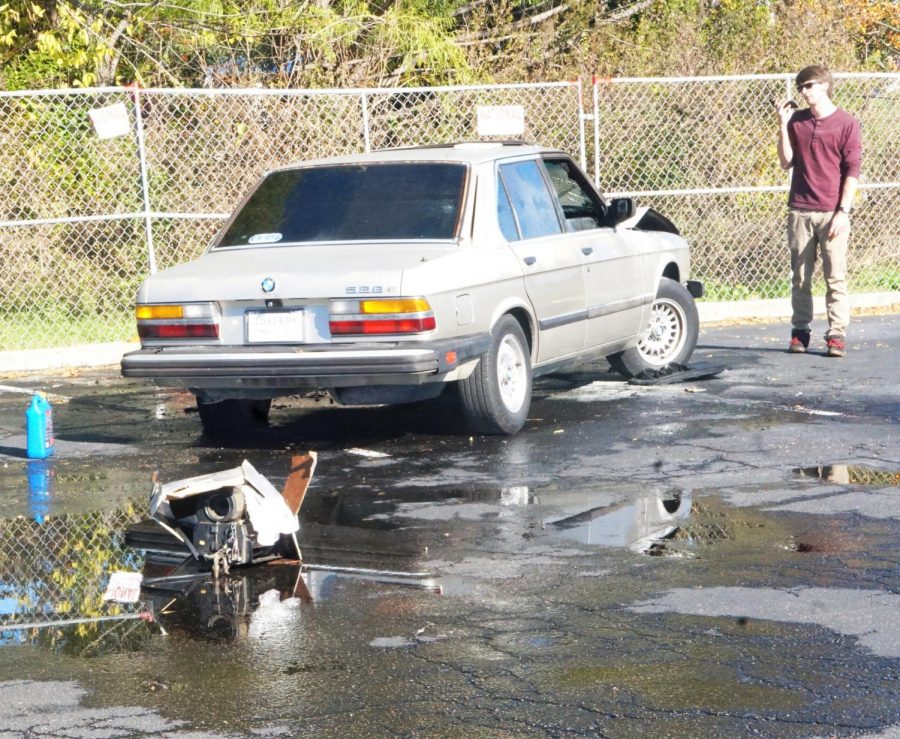 Week of Dec. 3- 9, 2018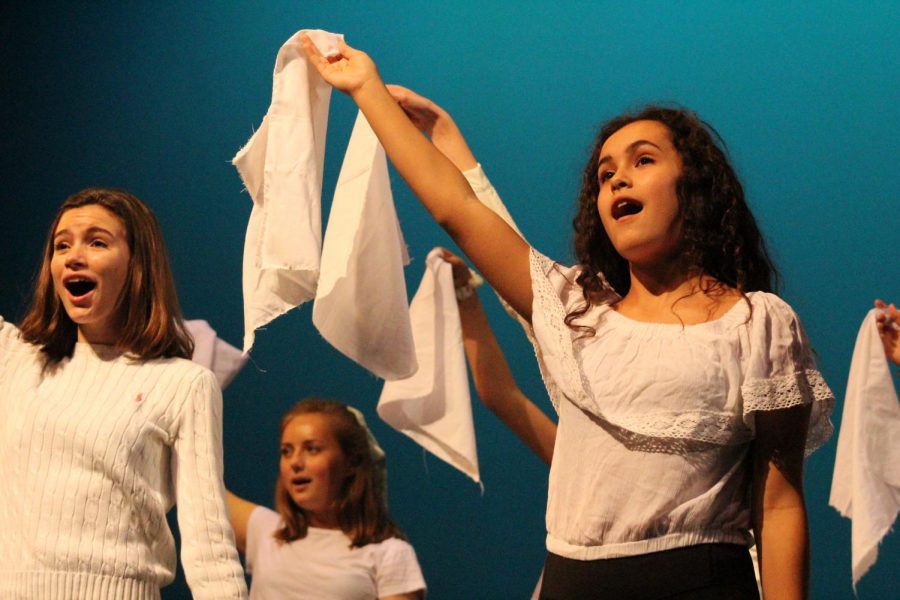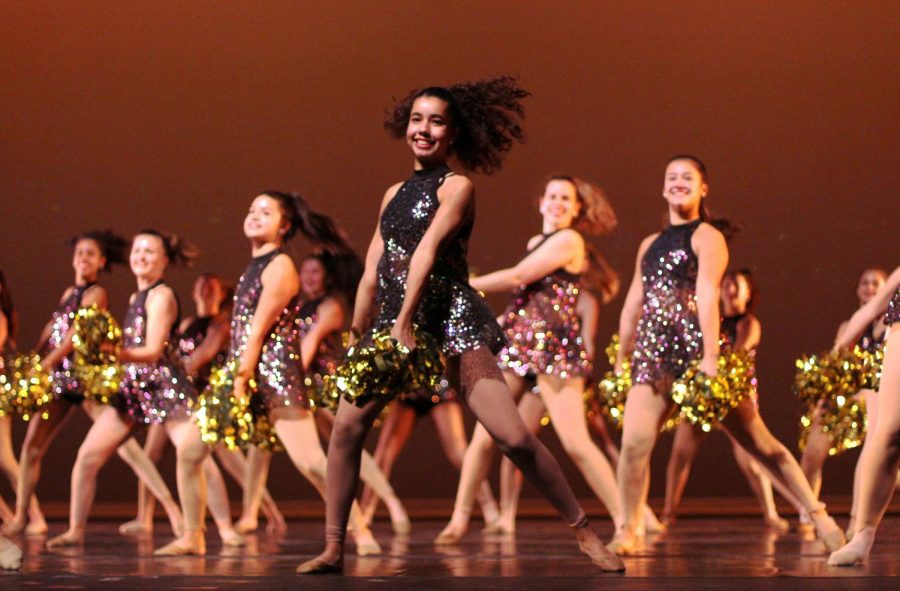 Week of Nov. 26- Dec. 2, 2018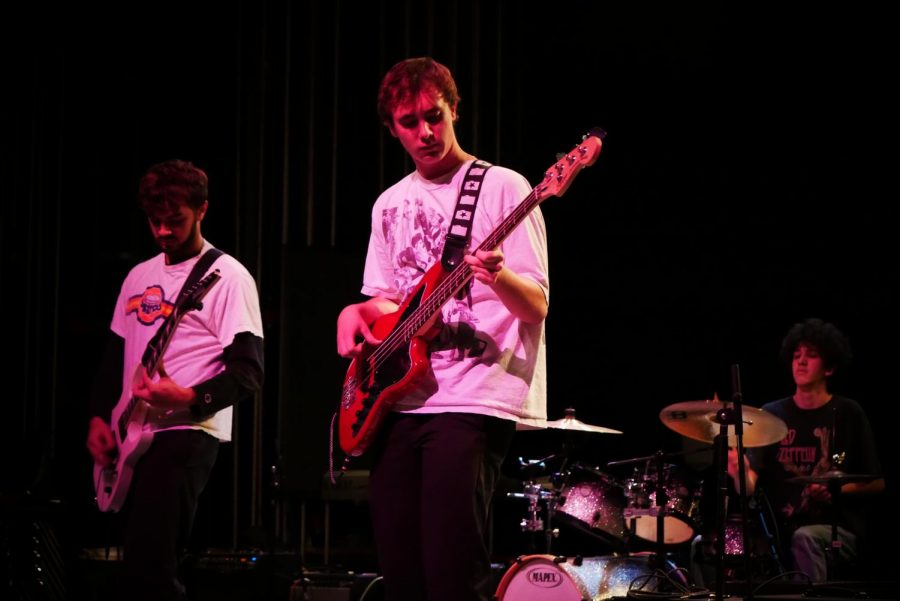 Week of Nov. 19- 25, 2018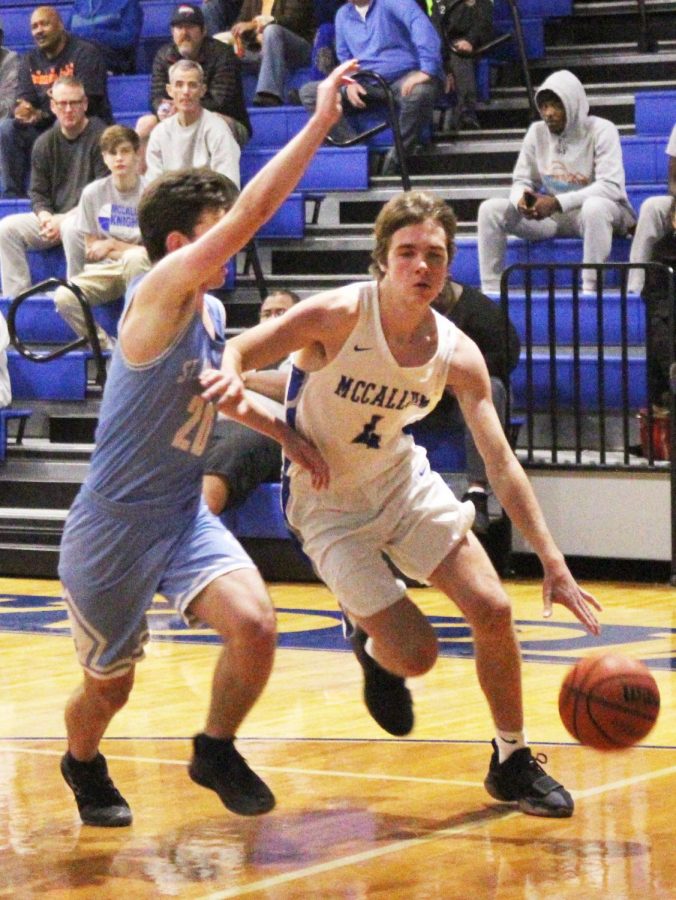 Week of Nov. 12- 18, 2018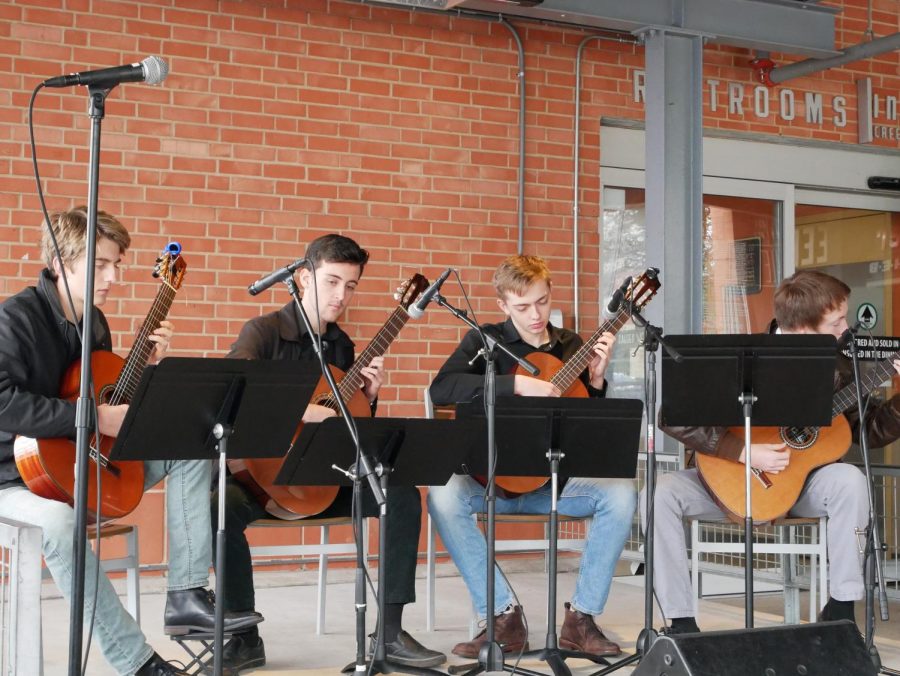 Week of Nov. 5- 11, 2018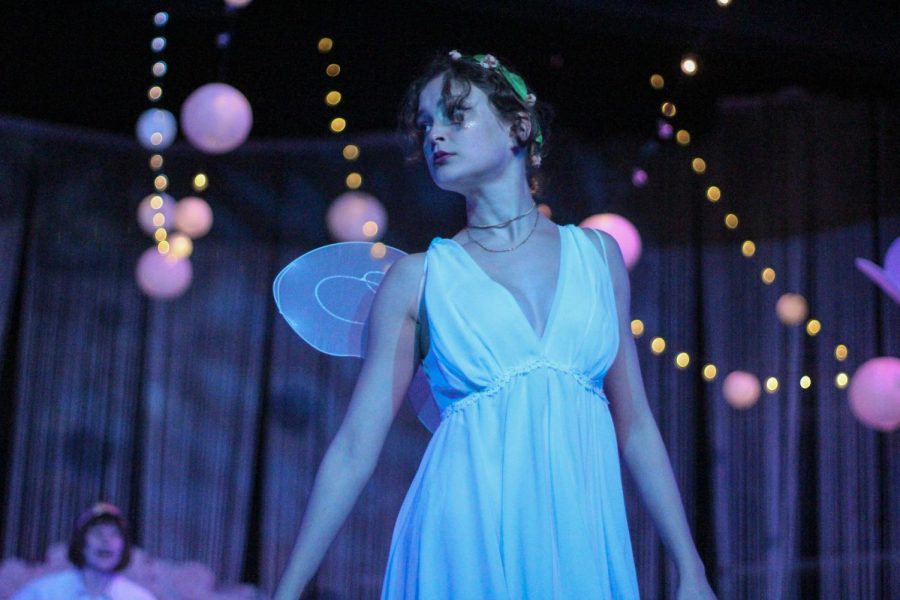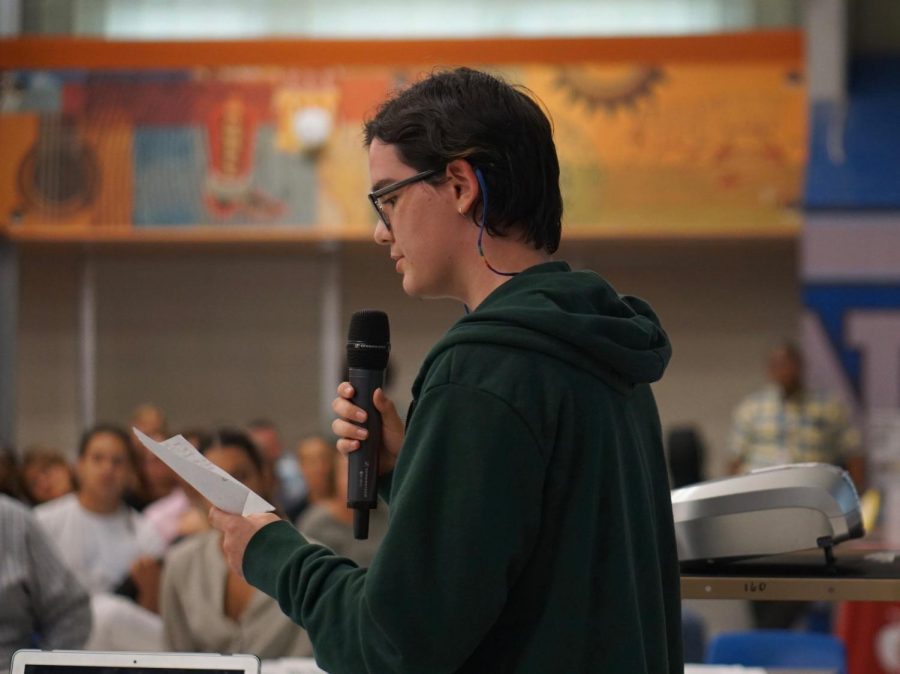 Week of Oct. 29- Nov. 4, 2018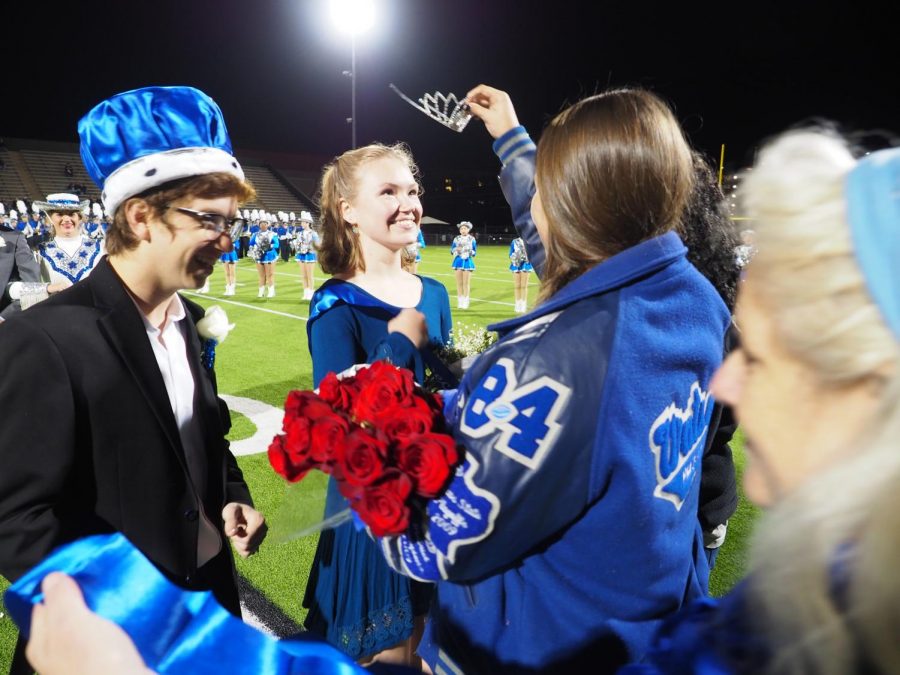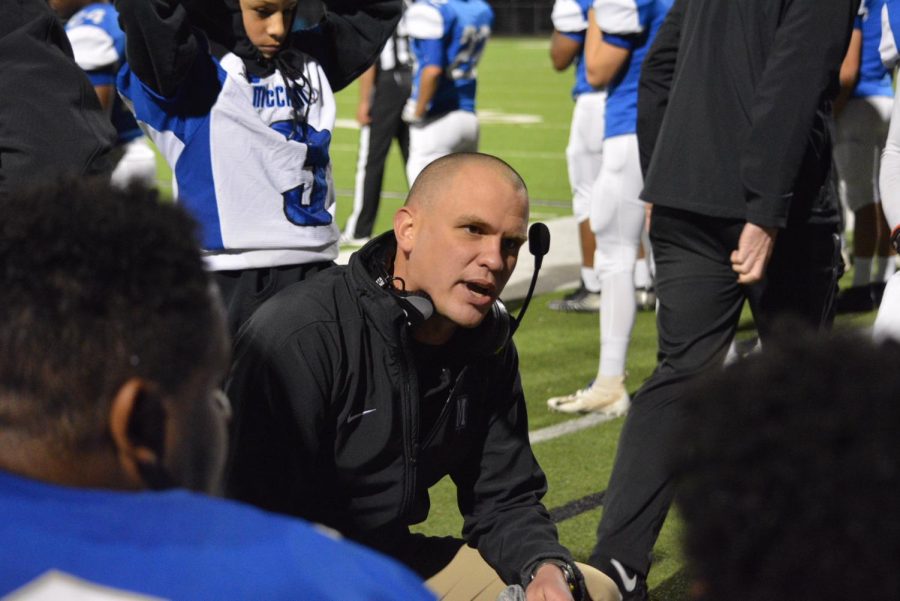 Week of Oct. 22- 28, 2018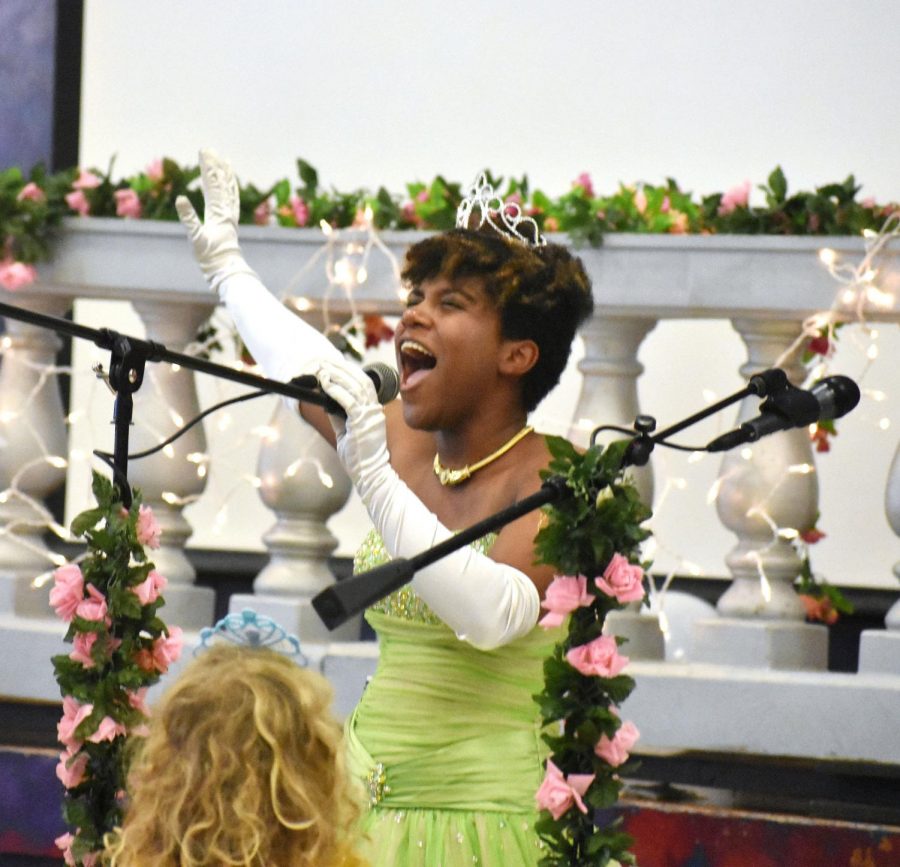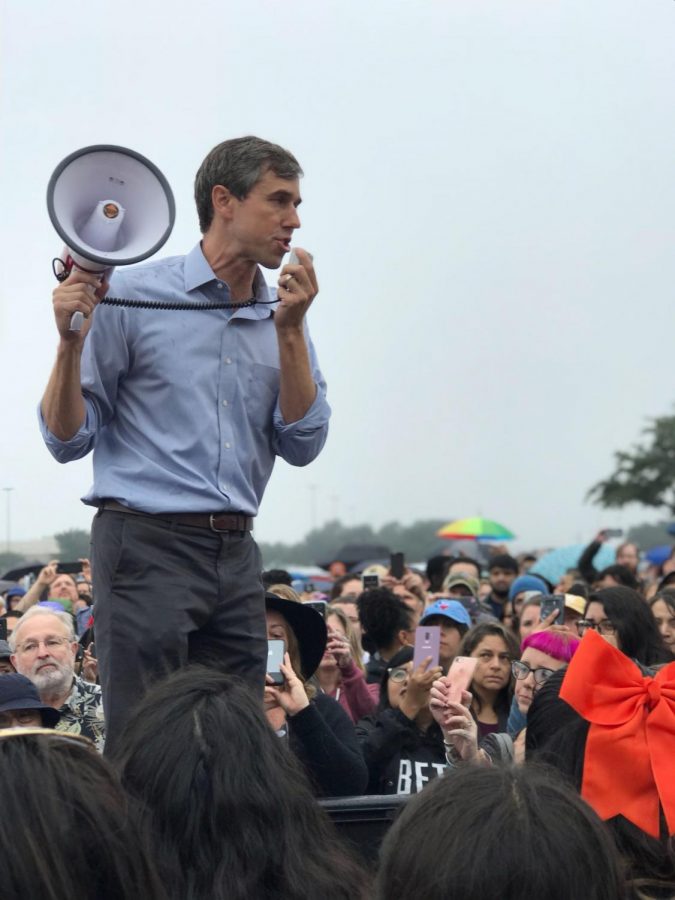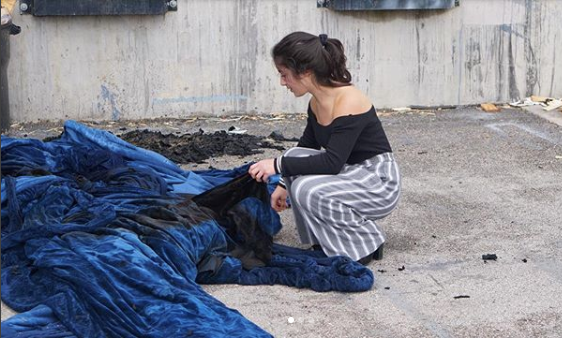 Week of Oct. 15- 21, 2018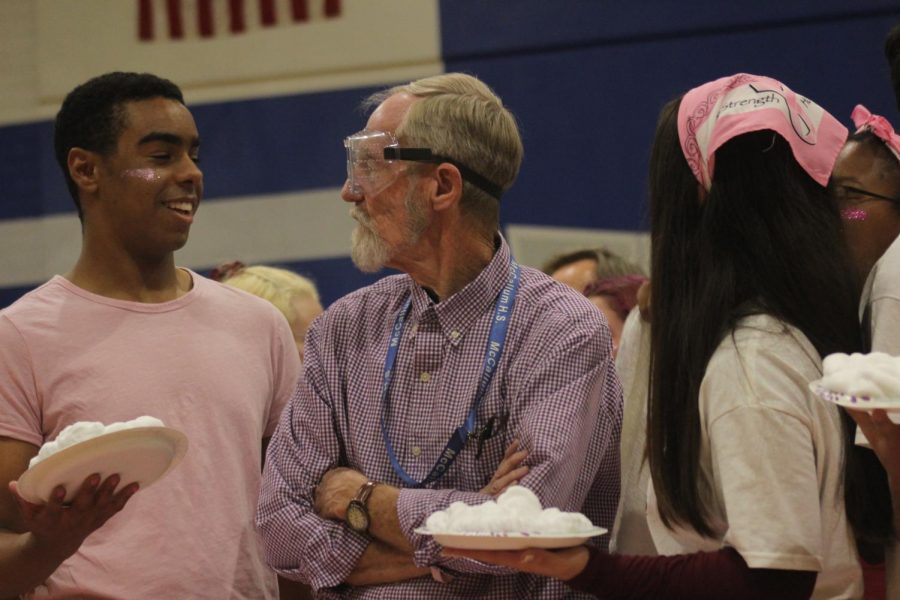 Week of Oct. 8- 14, 2018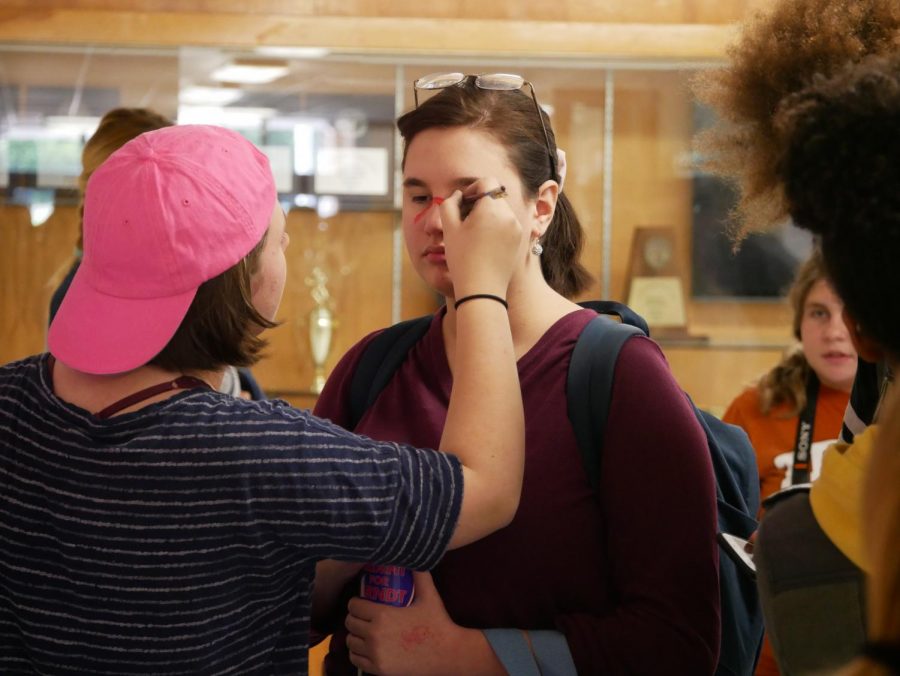 Week of Oct. 1- 7, 2018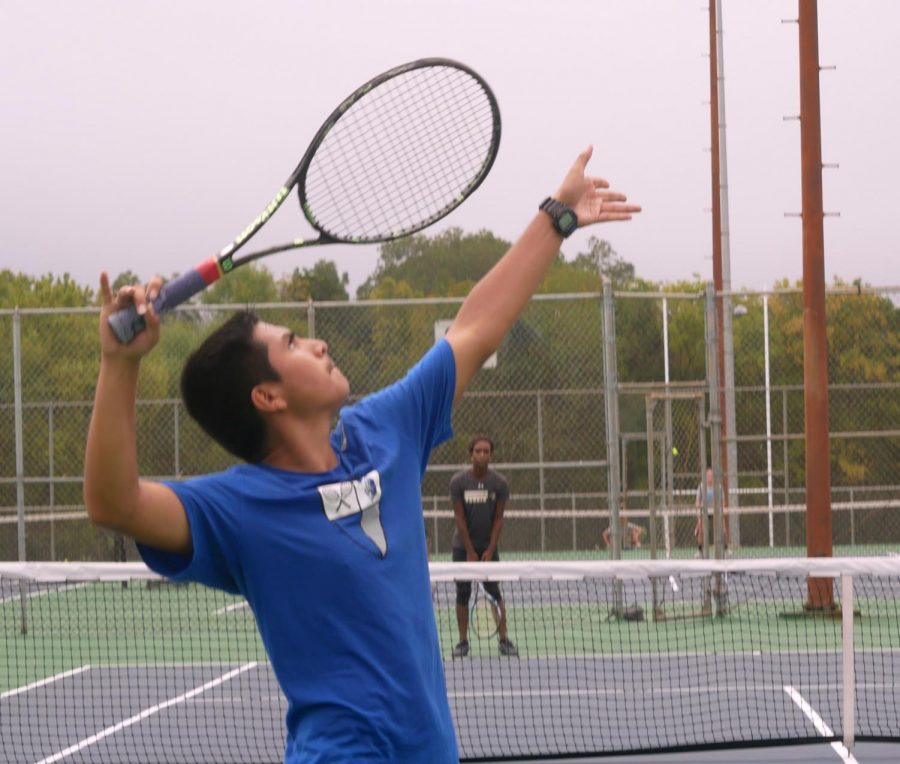 Week of Sept. 24- 30, 2018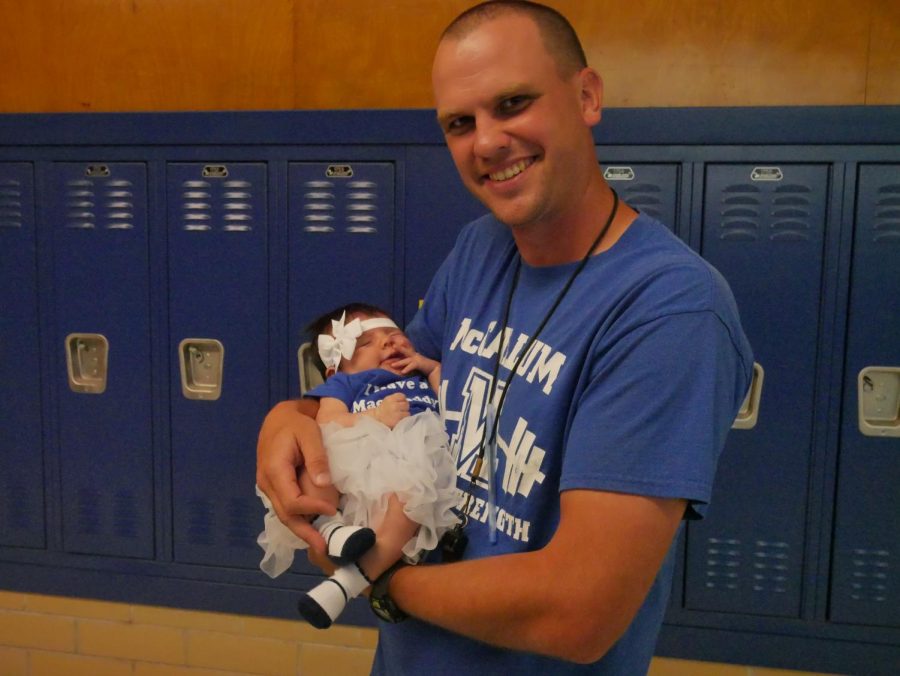 Week of Sept. 17- 23, 2018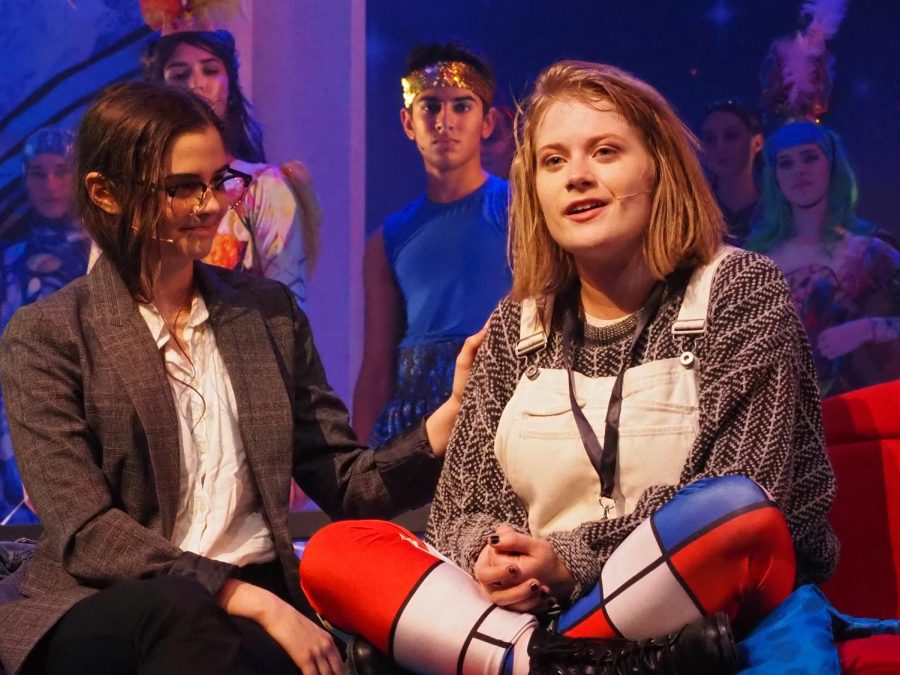 Week of Sept. 10- 16, 2018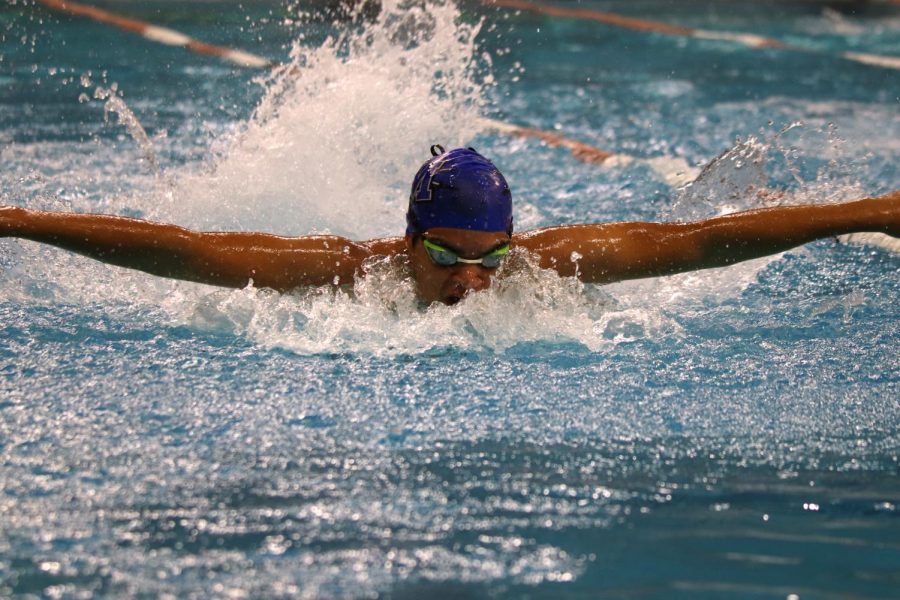 Week of Sept. 3- 9, 2018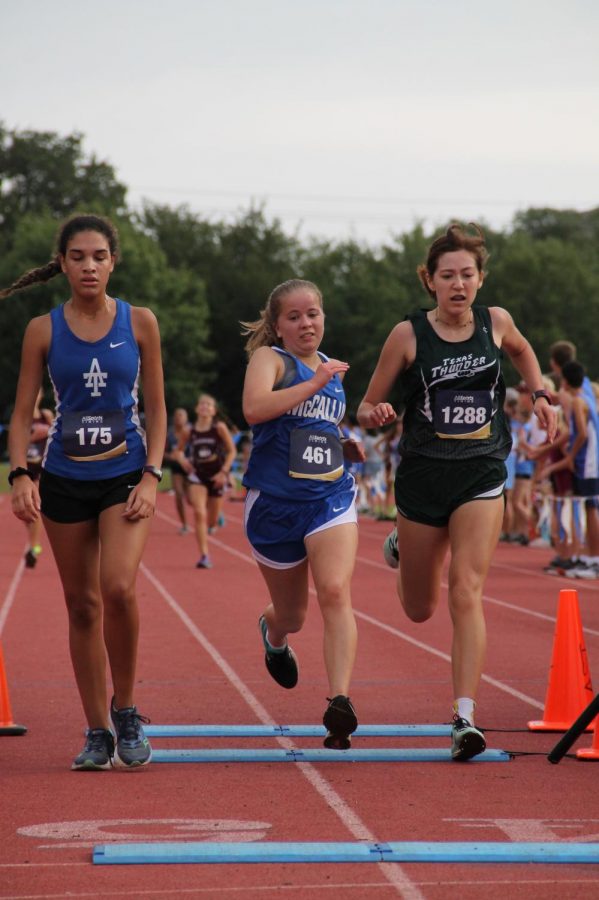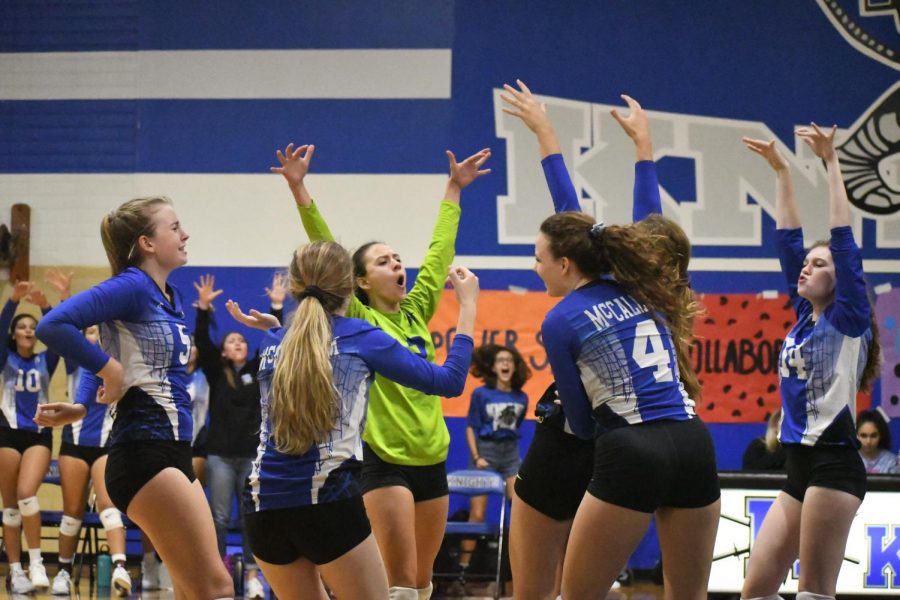 Week of Aug. 27- Sept. 2, 2018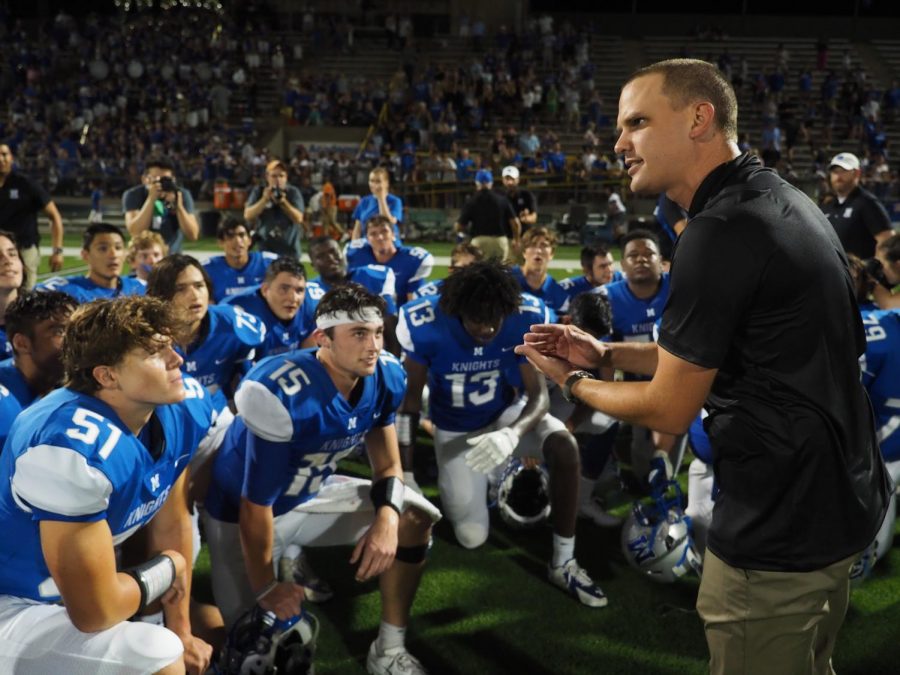 Week of Aug. 20- 26, 2018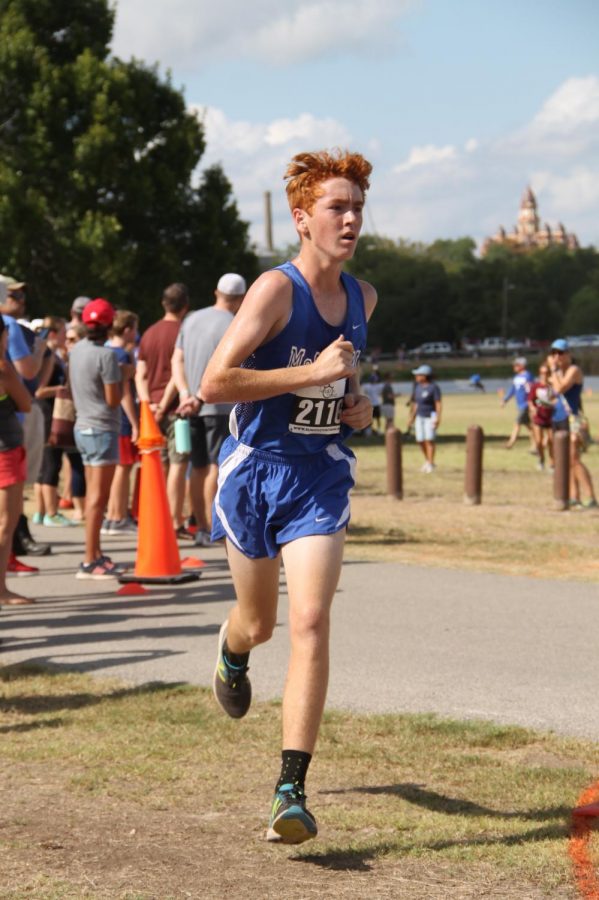 Week of Aug. 13- 19, 2018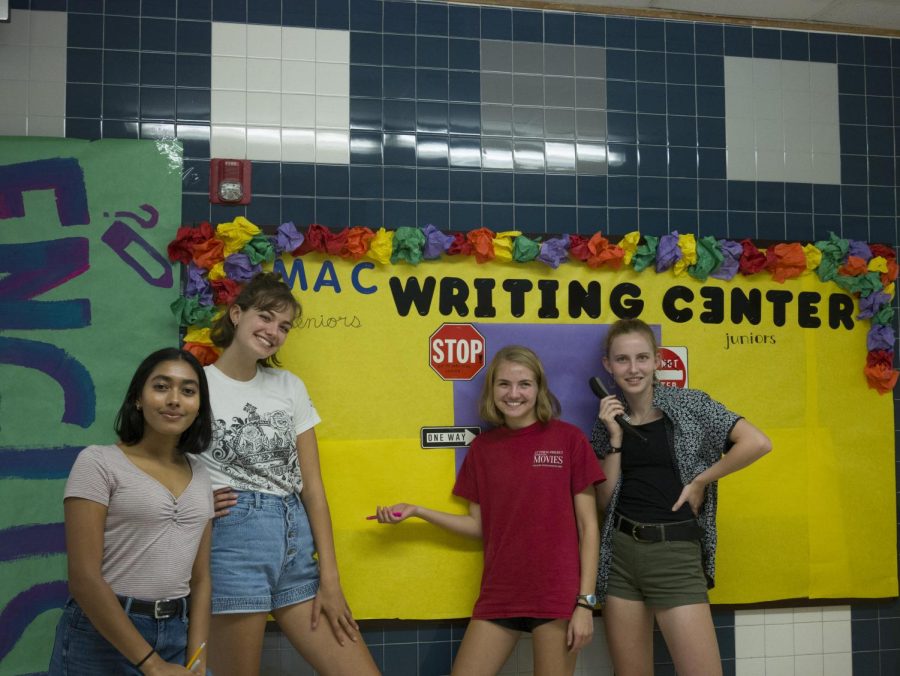 Week of Aug. 6- 12, 2018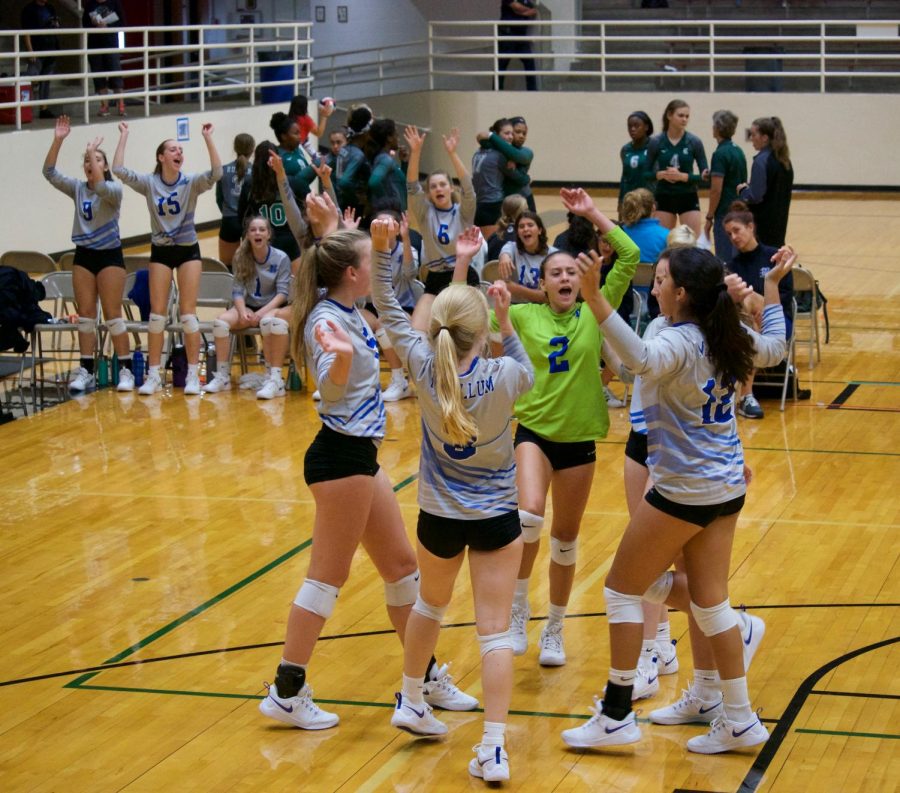 Week of May 28- June 3, 2018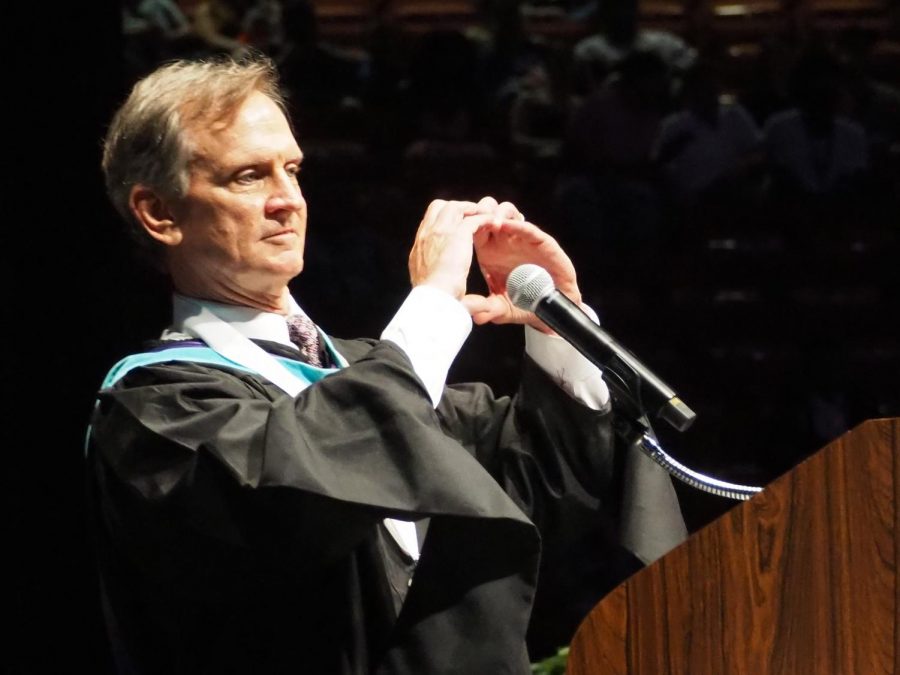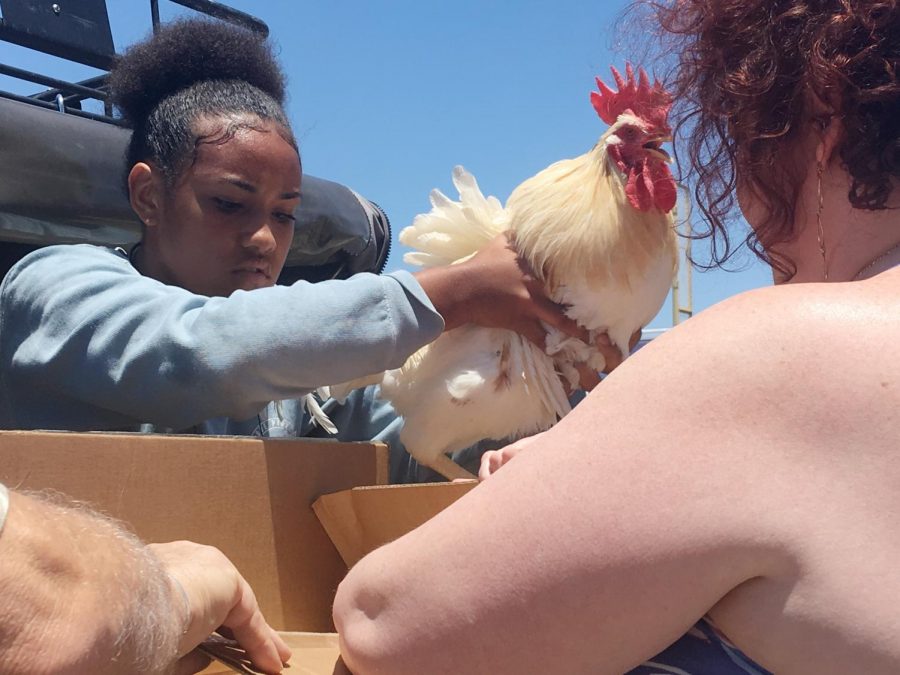 Week of May 21-27, 2018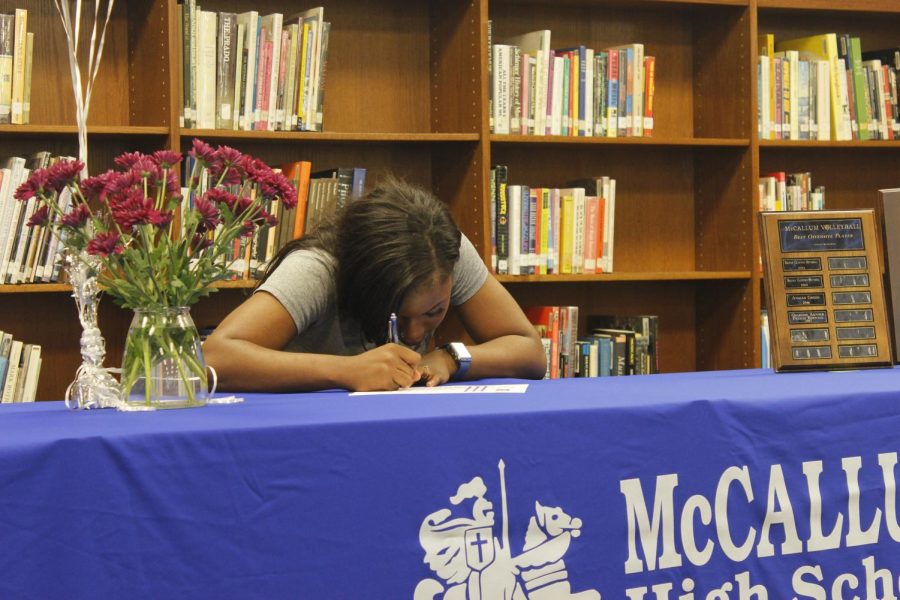 Week of May 14-20, 2018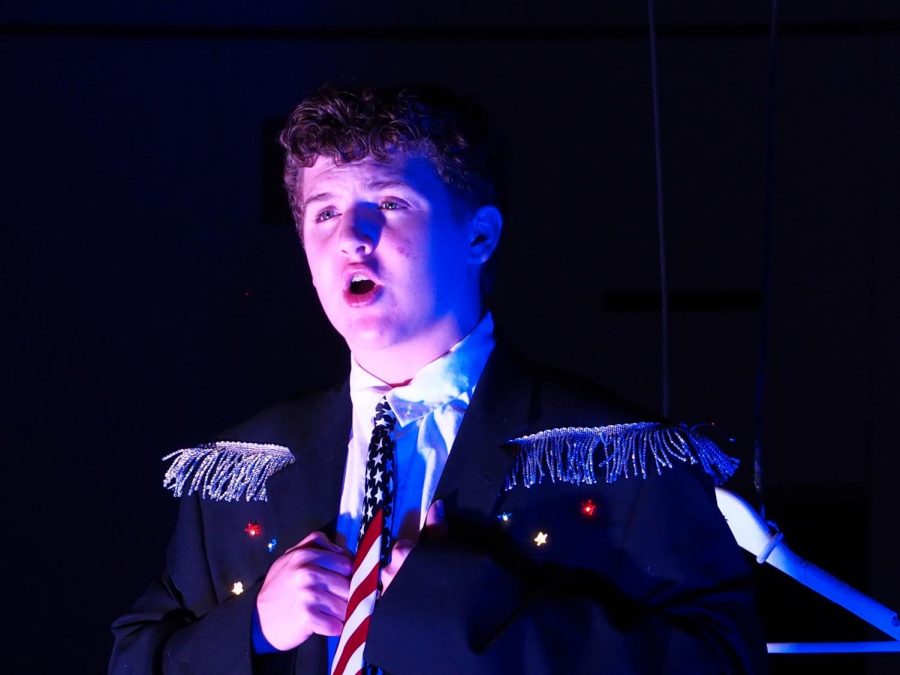 Week of May 7-13, 2018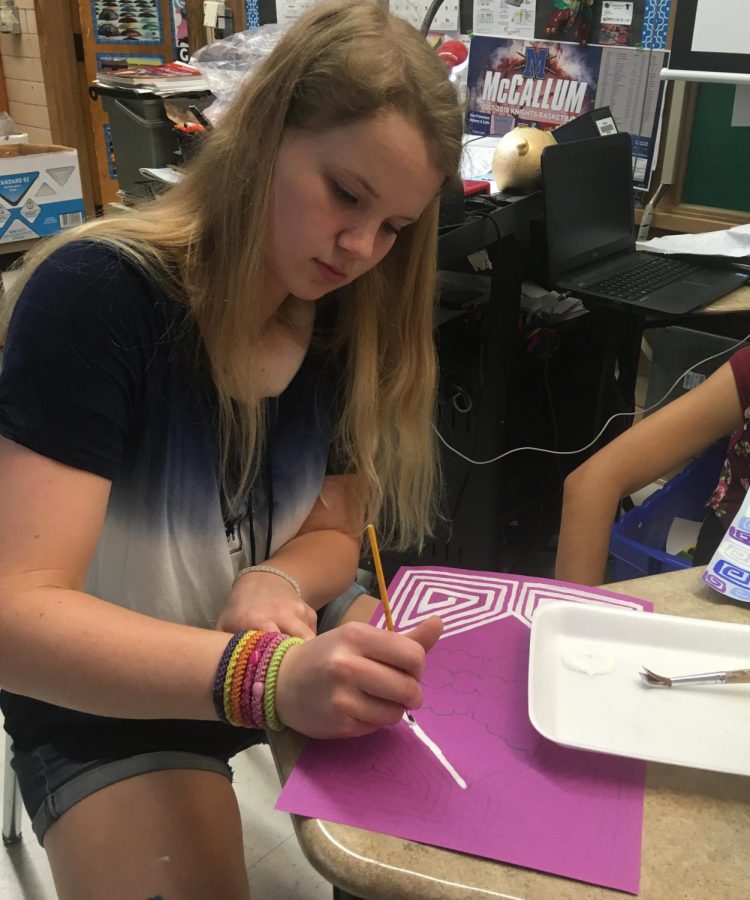 Week of April 30- May 6, 2018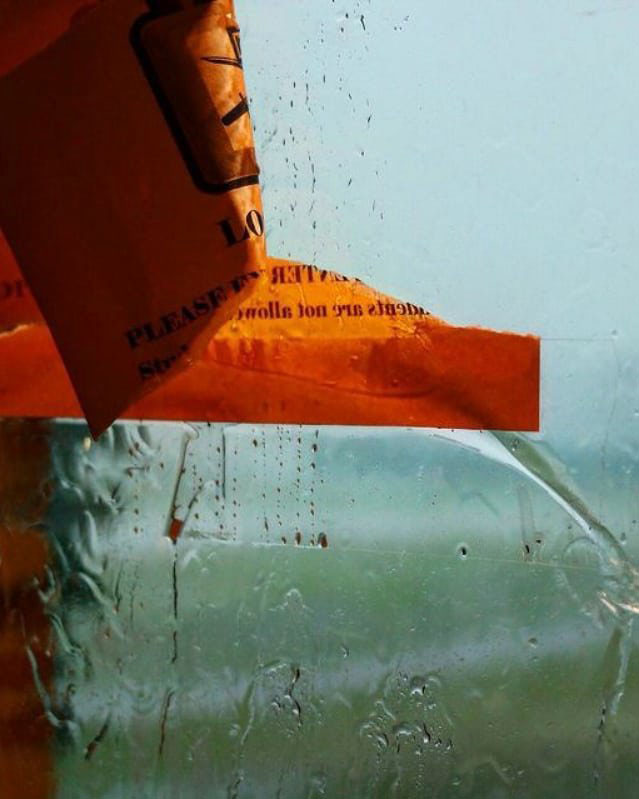 Week of April 23-29, 2018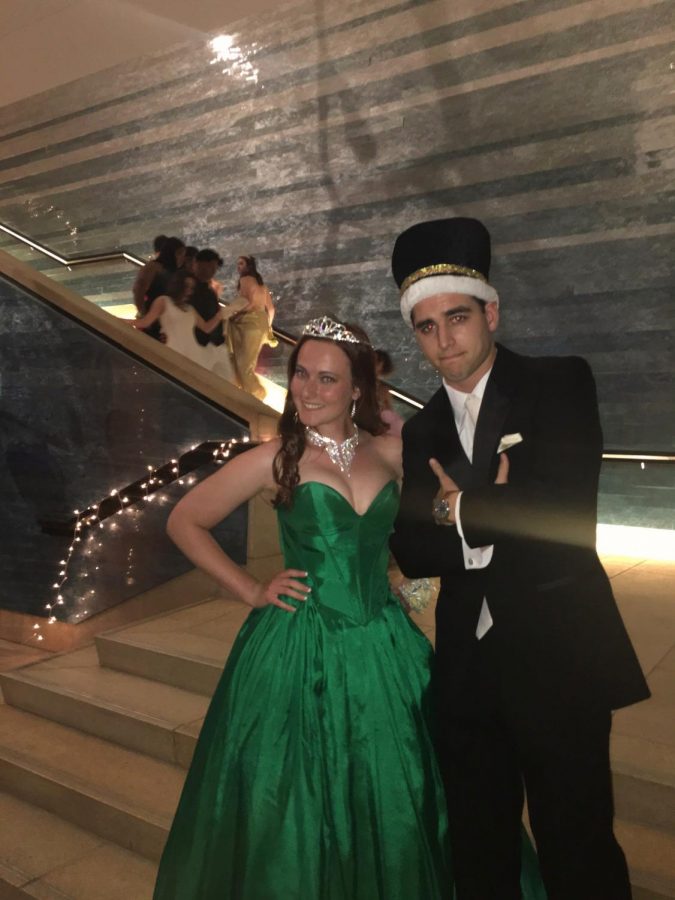 Week of April 16-22, 2018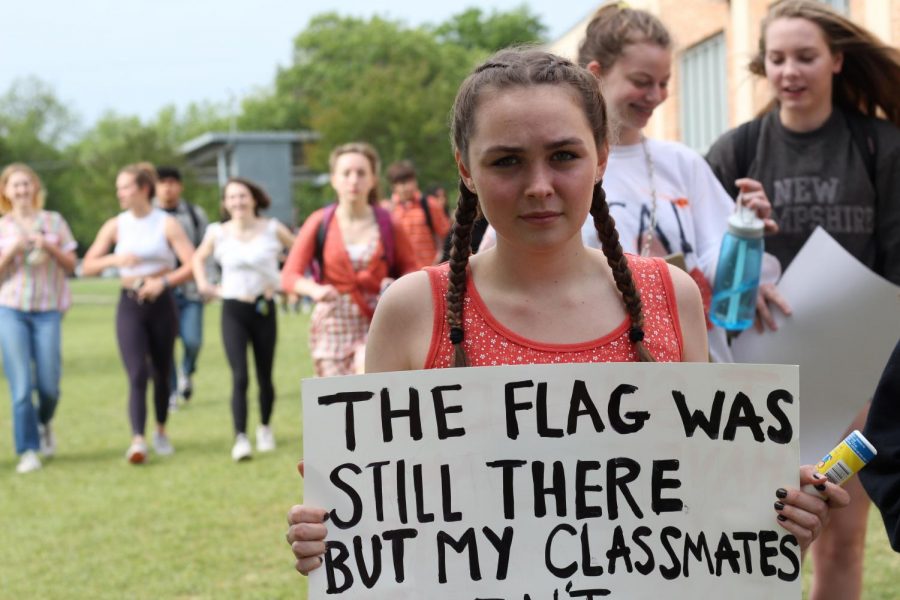 Week of April 9-15, 2018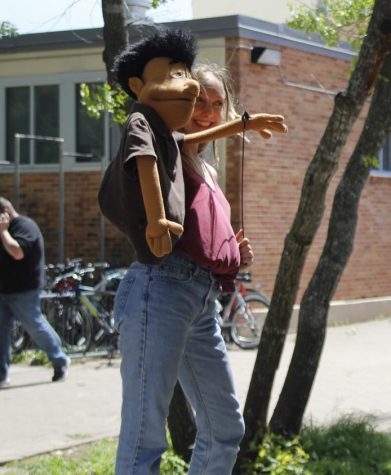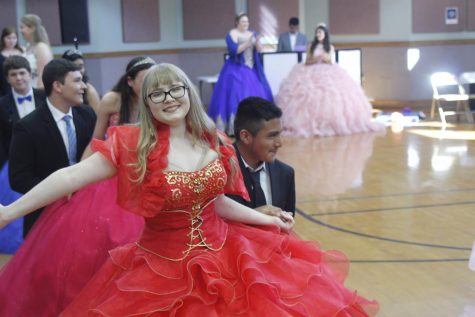 Week of April 1-8, 2018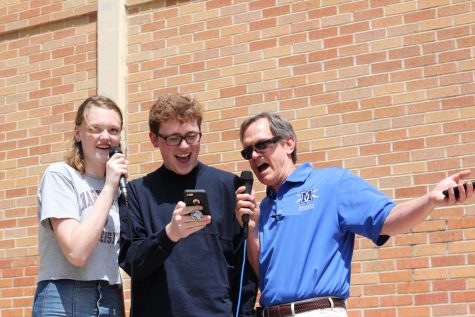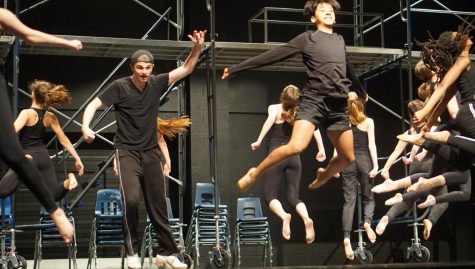 Week of March 25-31, 2018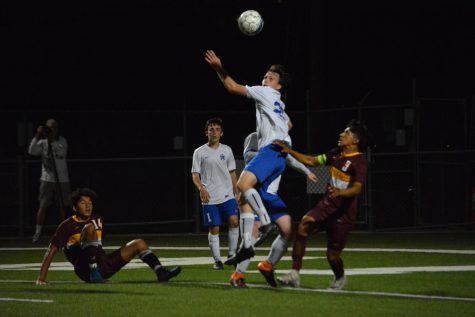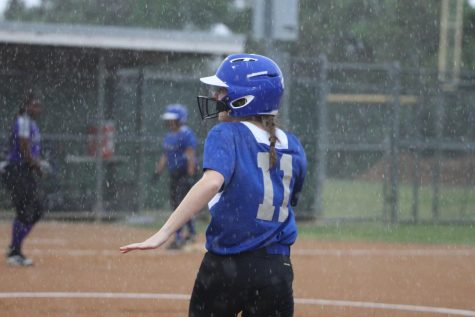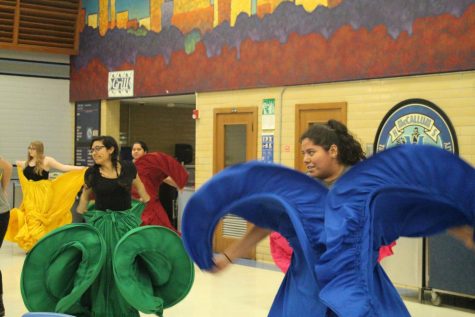 Week of March 18-24, 2018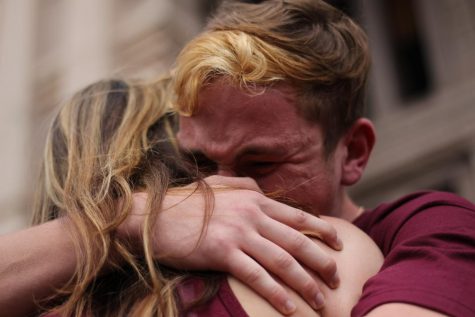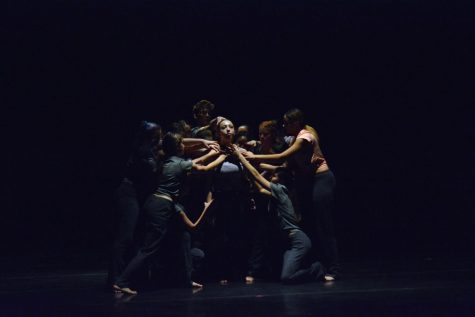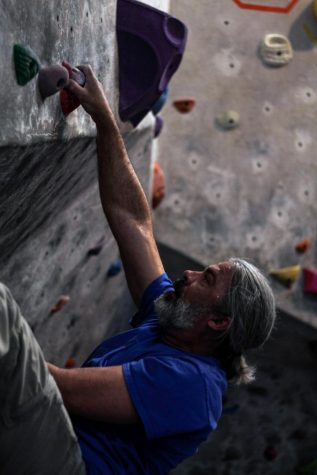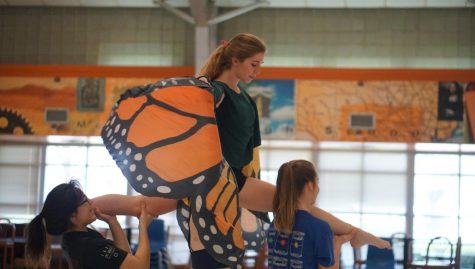 Week of March 11-17, 2018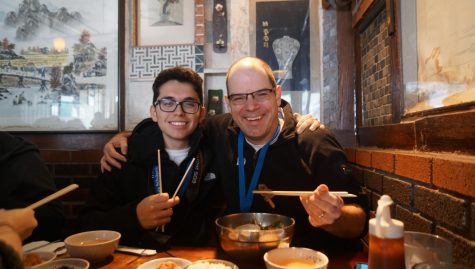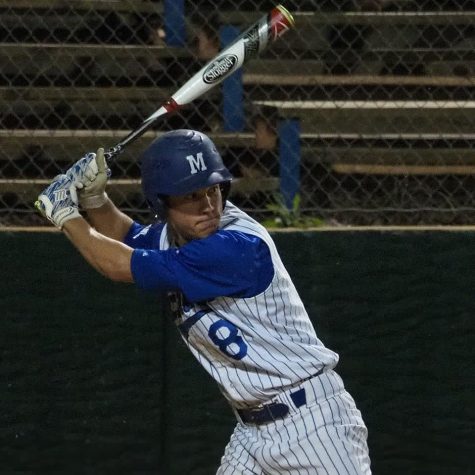 Week of March 4-10, 2018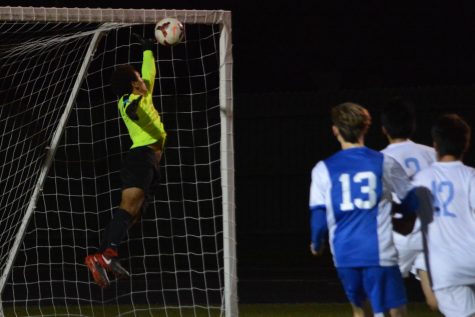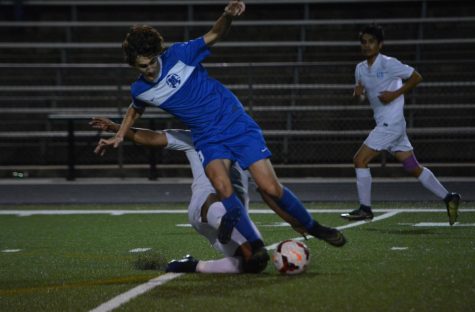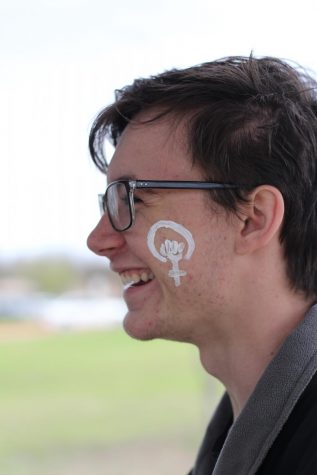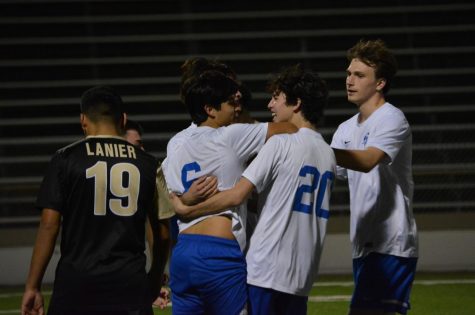 Week of Feb. 25-March 3, 2018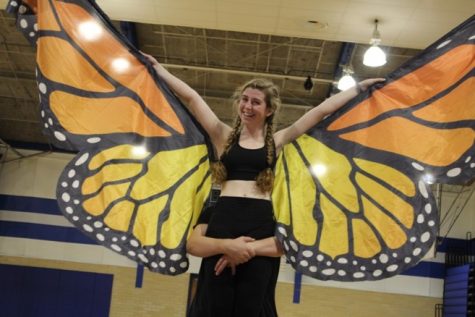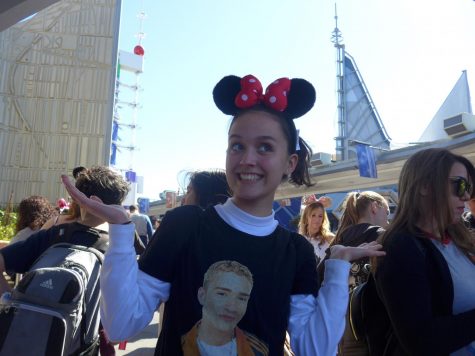 Week of Feb. 18-Feb. 24, 2018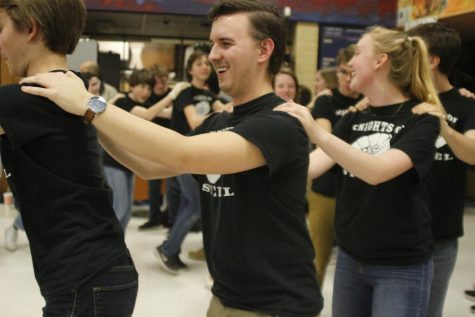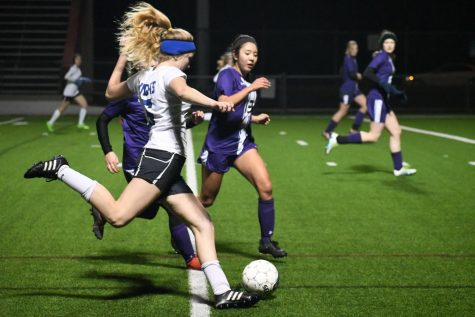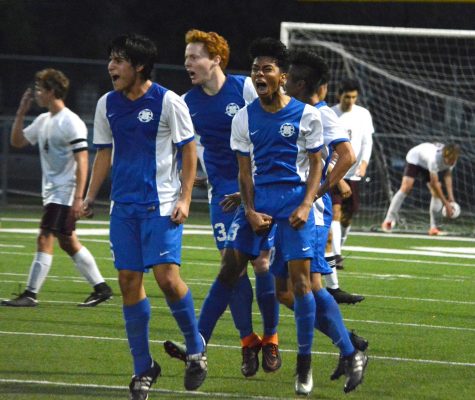 Week of Feb. 11-Feb. 17, 2018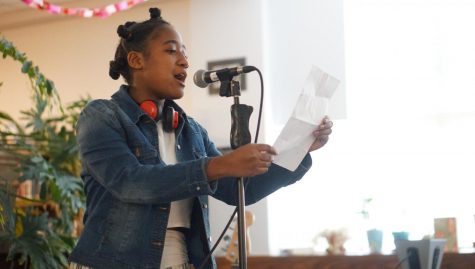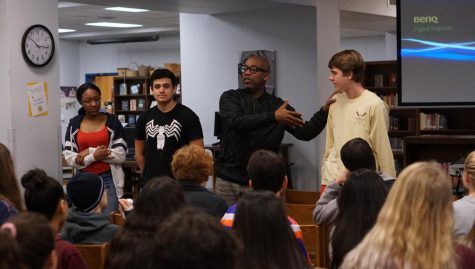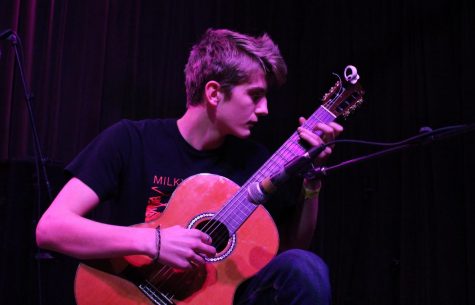 Week of Feb. 4-Feb. 10, 2018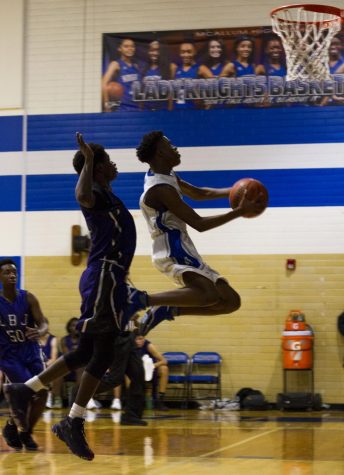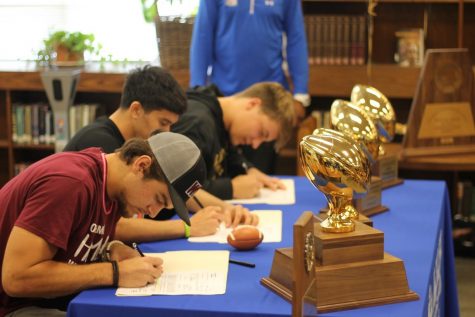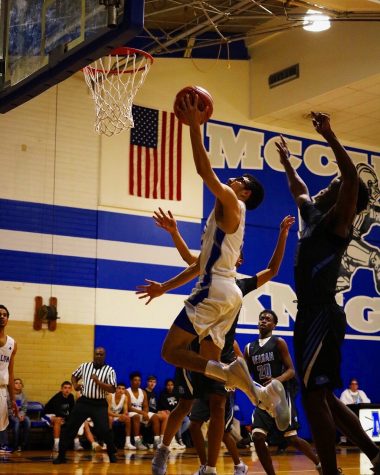 Week of Jan. 28-Feb. 3, 2018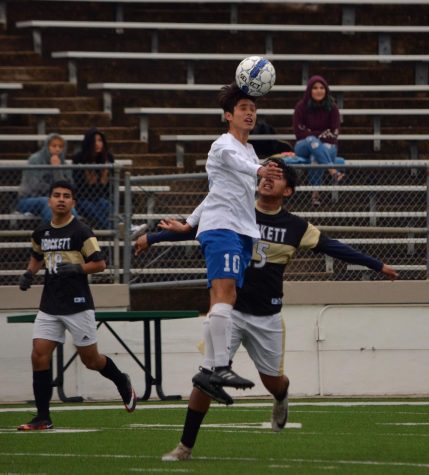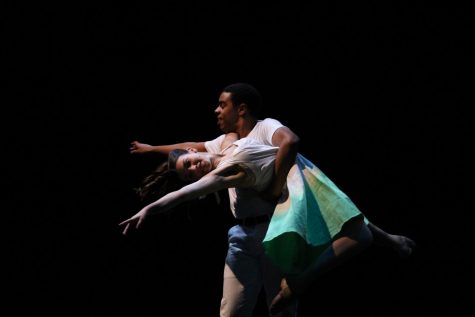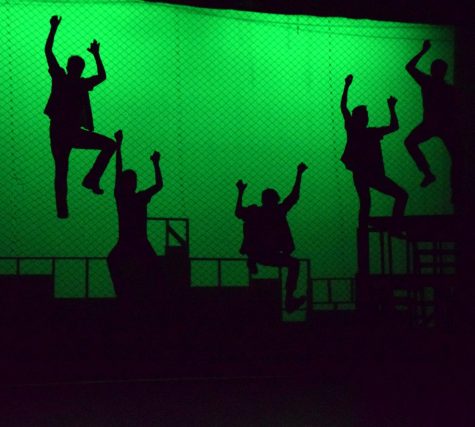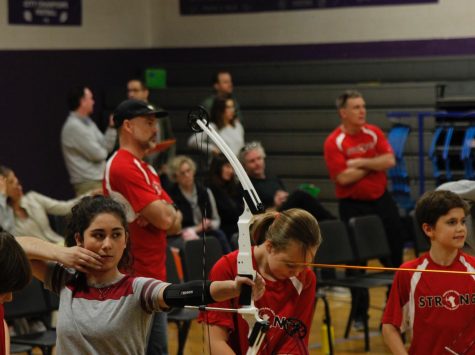 Week of Jan. 21-27, 2018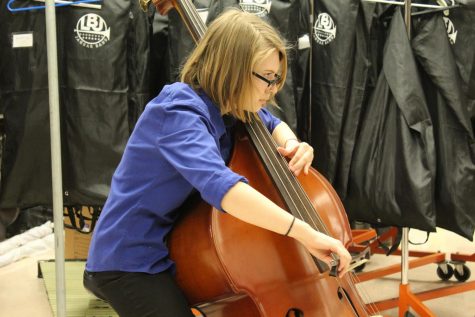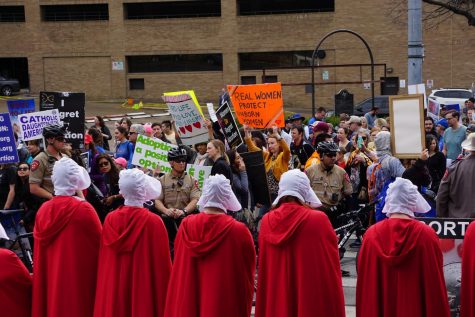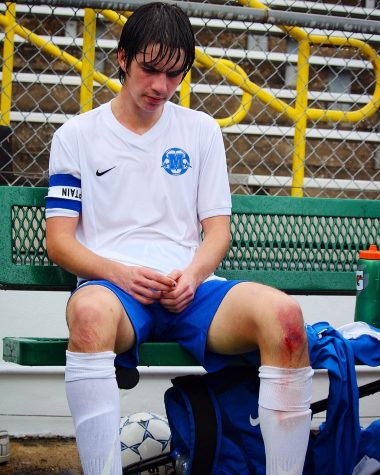 Week of Jan. 13-20, 2018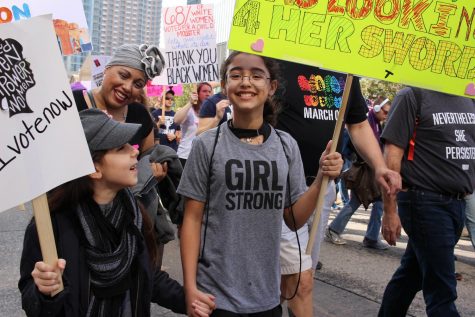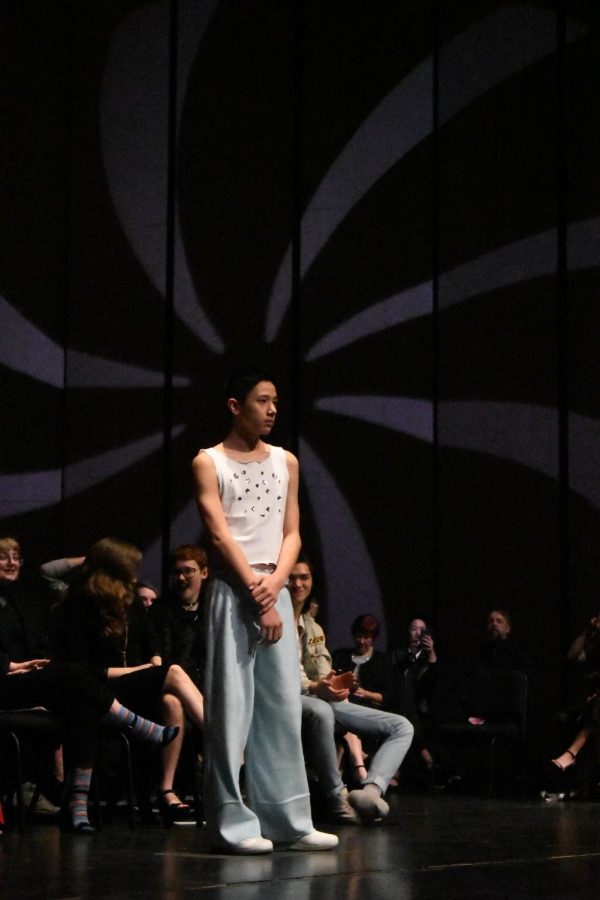 Week of Jan. 7-12, 2018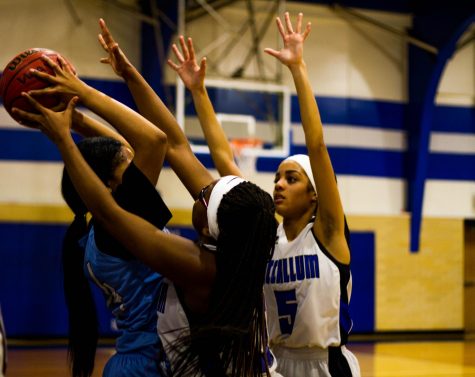 Week of Jan. 2-5, 2018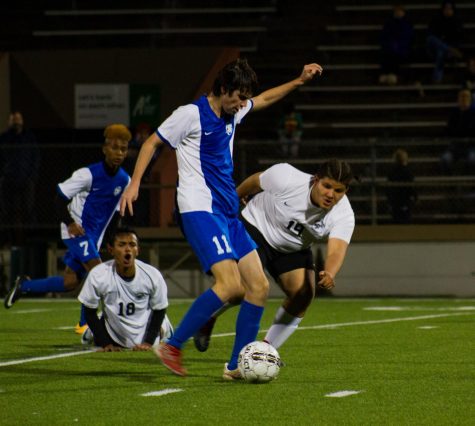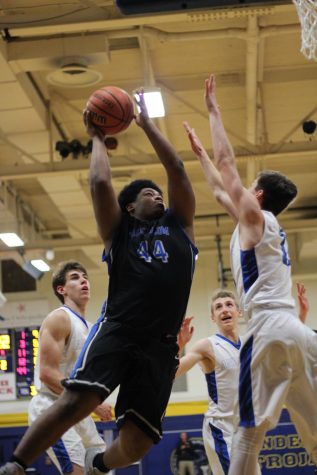 Week of Nov. 26-Dec. 2, 2017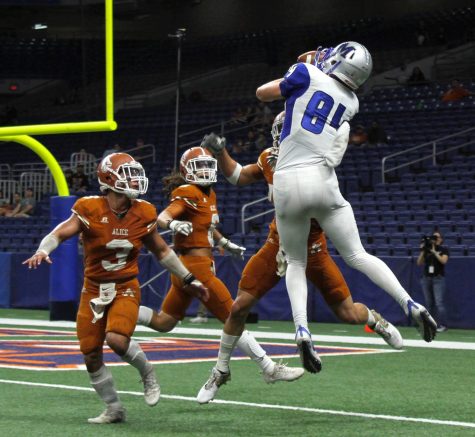 October 2015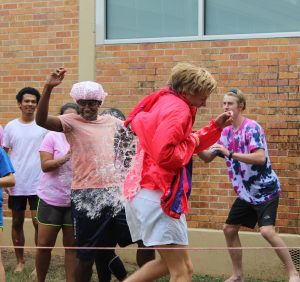 April 2015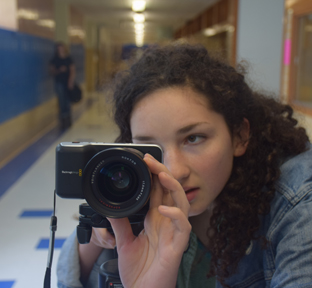 April 24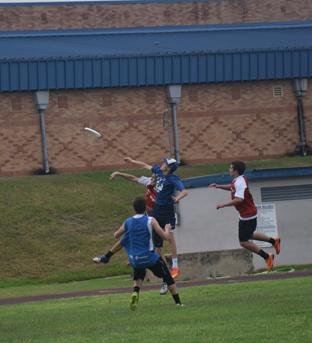 April 19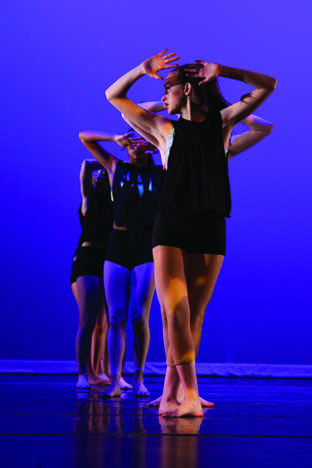 April 11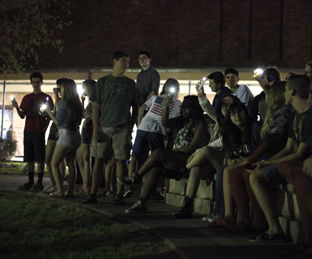 April 3

March 2015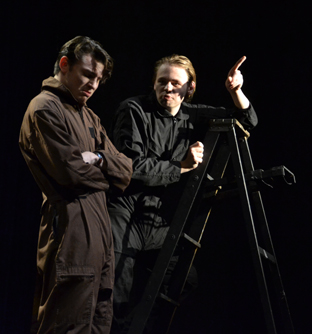 March 27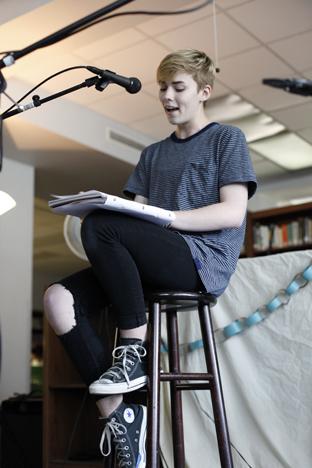 March 26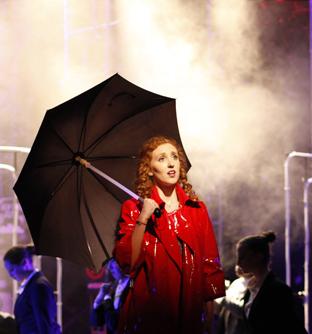 March 6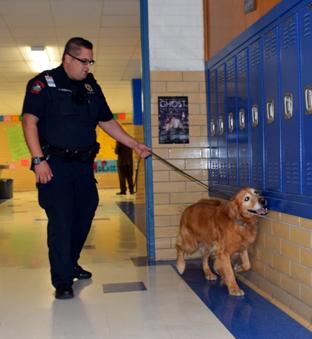 March 3
February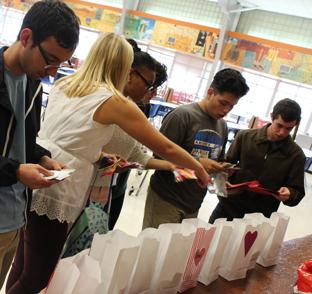 Feb. 23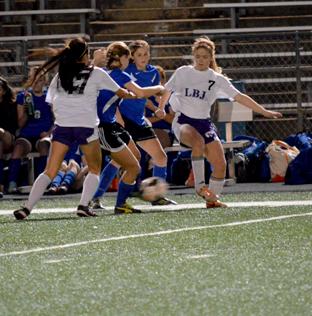 Feb. 16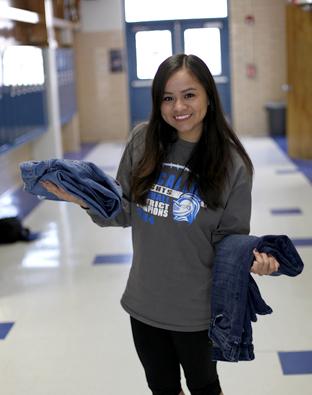 Feb. 9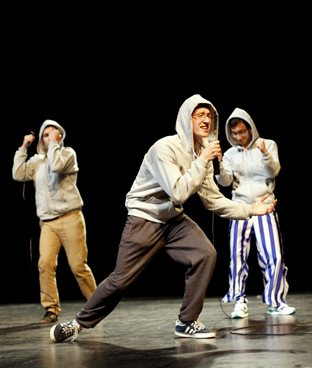 Feb. 1
January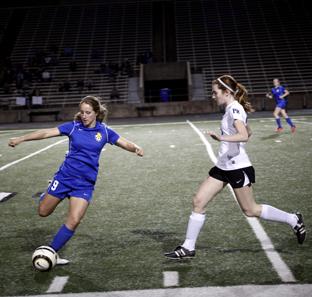 Jan. 21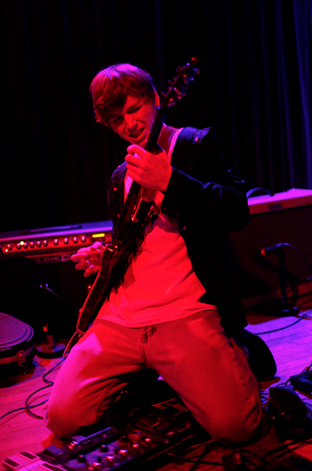 Jan. 14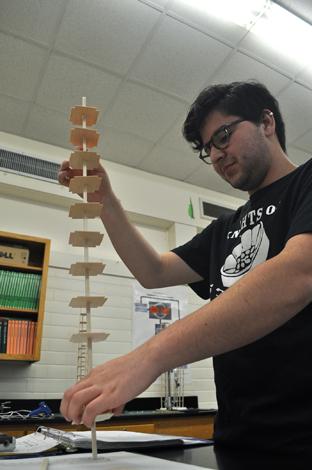 Jan. 8
December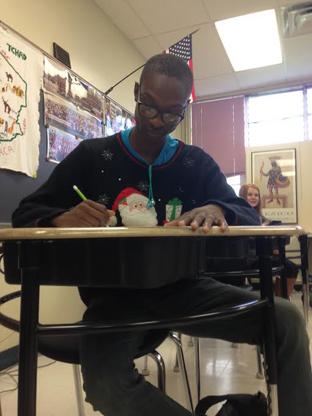 Dec. 30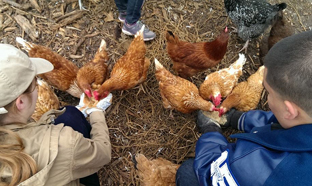 Dec. 22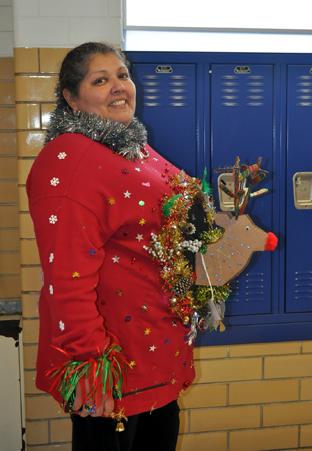 Dec. 15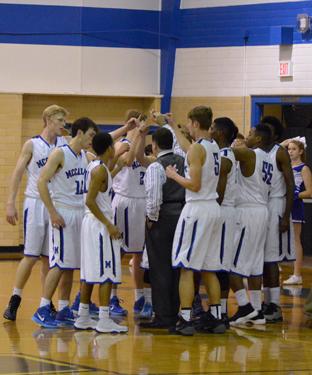 Dec. 12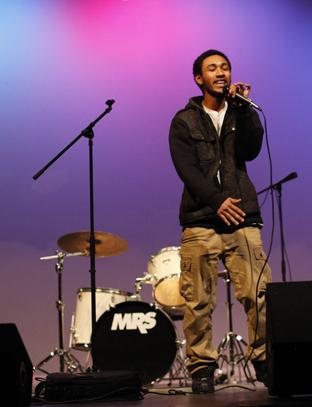 Dec. 5
November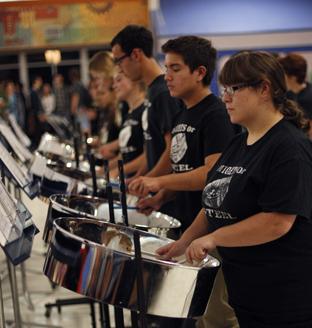 Nov. 25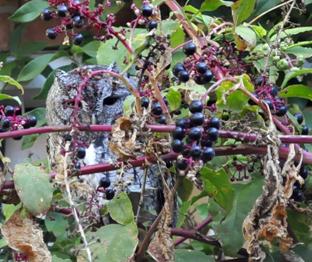 Nov. 19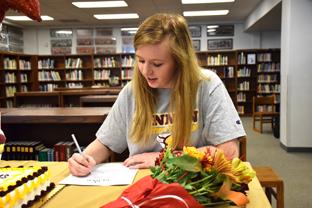 Nov. 13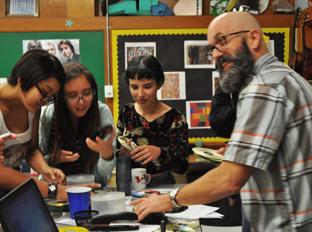 Nov. 6