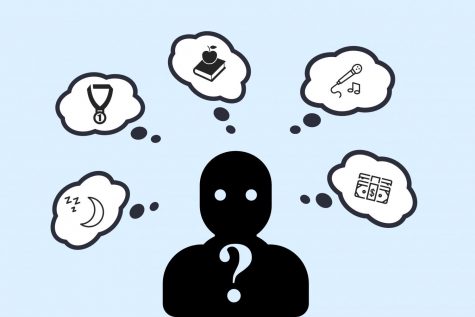 Sophie Ryland, co-editor in chief
May 13, 2019
"I'm only joining to make my college application look good." "This will be a great resume builder". "Colleges love when people are involved in groups like...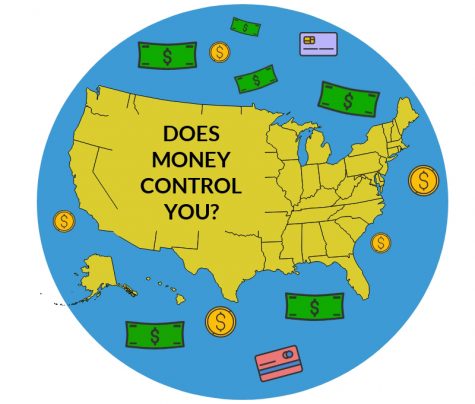 Let's stop glorifying materialism
May 10, 2019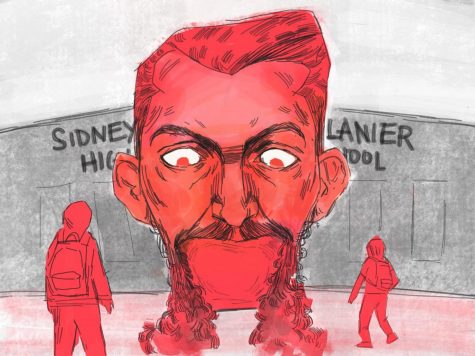 What's in a name? In this case, a lot.
April 28, 2019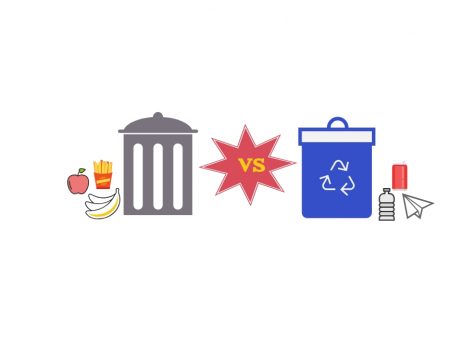 The dirty truth about recycling
April 4, 2019
Senior Lindsey Wiley signed her commitment to play D1 volleyball at Prairie View A&M on April 12 in the McCallum library. Wiley was joined by family, friends, her coaches and teammates to celebrate the decision and enjoy some refreshments. Wiley was the captain of the team for two years and served as the libero (defensive specialist) as well. "Her work ethic, determination, academic excellence and her athletic skills make me want 15 to 20 more athletes like her," head volleyball coach Amy Brodbeck said. Principal Mike Garrison and athletic director Thomas Gammerdinger also shared a few remarks about their time knowing Wiley. Reporting by Alex Dowd and Gregory James. Footage by Bella Russo and Gregory James.
Loading ...
Tuesday, April 23

Baseball

McCallum High School 8 - Lanier 1

Thursday, April 18

Baseball

McCallum High School 6 - Dripping Springs 9

Tuesday, April 16

Baseball

McCallum High School 2 - Dripping Springs 1

Friday, April 12

Baseball

McCallum High School 11 - Travis 0

Tuesday, April 9

Baseball

McCallum High School 13 - Travis 3

Friday, April 5

Baseball

McCallum High School 20 - Reagan 0

Tuesday, April 2

Baseball

McCallum High School 17 - Reagan 1

Friday, March 29

Baseball

McCallum High School 19 - Crockett 3

Tuesday, March 26

Baseball

McCallum High School 10 - Crockett 2

Wednesday, March 20

Baseball

McCallum High School 7 - East View 3
Girls Basketball Standings
| | | |
| --- | --- | --- |
| Team | Conf. | Overall |
| McCallum | 3-11 | 3-21 |
Boys Basketball Standings
| | | |
| --- | --- | --- |
| Team | Conf. | Overall |
| McCallum | 9-5 | 21-13 |
| | | |
| --- | --- | --- |
| Team | Conf. | Overall |
| McCallum | 6-4-4 | 10-5-4 |
| | | |
| --- | --- | --- |
| Team | Conf. | Overall |
| McCallum | 9-1 | 14-3-1 |