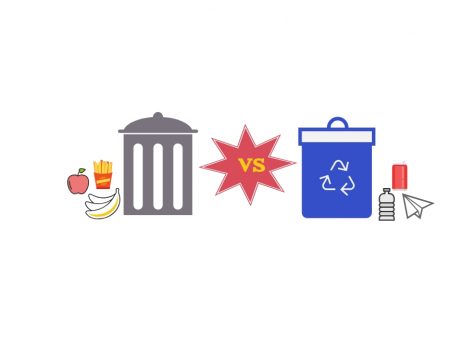 Mia Terminella, staff reporter
April 4, 2019
Picture yourself out for lunch at Central Market; you just finished drinking your coffee. There is a recycling bin across the outdoor patio, or there is a trash can a few...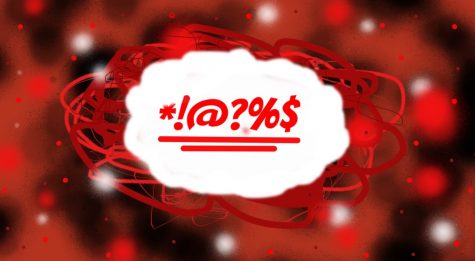 March 31, 2019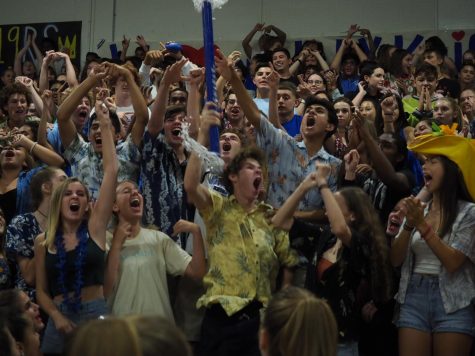 It was the best of years; it was the worst of years
March 17, 2019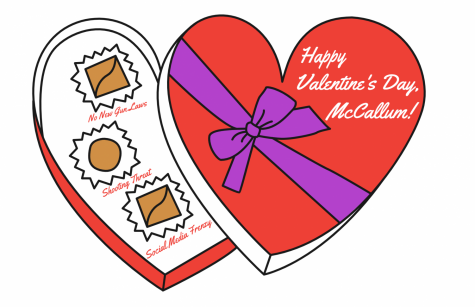 Need for gun control never nearer
February 28, 2019
Rob Wade's buzzer-beating put back turned a one-point deficit into a double-overtime 58-57 win for host McCallum. The victory came the day after the team learned of the passing of Don Caldwell, who coached McCallum basketball for 43 seasons. The team dedicated the game and the season in memory of the legendary coach. "Coach Caldwell was watching over us." varsity assistant coach Carlin Shaw said. "That last second layup: that was all Coach Caldwell." Video by Randy Varela, provided to MacJournalism by Emmett Sweeney via Stuart Wade. Reposted with permission.
Loading ...
Wednesday, March 20

Baseball

McCallum High School 7 - East View 3

Tuesday, March 19

Baseball

McCallum High School 11 - Lockhart 0

Monday, March 18

Baseball

McCallum High School 5 - Lockhart 1

Friday, March 15

Baseball

McCallum High School 7 - LBJ 4

Thursday, March 14

Boys Soccer

McCallum High School 1 - Lanier 3

Wednesday, March 13

Girls Soccer

McCallum High School 6 - Lanier 0

Tuesday, March 12

Baseball

McCallum High School 4 - LBJ 1

Sunday, March 10

Baseball

McCallum High School 6 - Brackenridge 0

Sunday, March 10

Baseball

McCallum High School 6 - Canyon Lake 3

Saturday, March 9

Baseball

McCallum High School 3 - Flower Bluff 2
Girls Basketball Standings
| | | |
| --- | --- | --- |
| Team | Conf. | Overall |
| McCallum | 3-11 | 3-21 |
Boys Basketball Standings
| | | |
| --- | --- | --- |
| Team | Conf. | Overall |
| McCallum | 9-5 | 21-13 |
| | | |
| --- | --- | --- |
| Team | Conf. | Overall |
| McCallum | 6-4-4 | 10-5-4 |
| | | |
| --- | --- | --- |
| Team | Conf. | Overall |
| McCallum | 9-1 | 14-3-1 |