School resources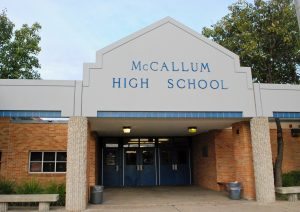 The Shield is the student-produced newspaper of A.N. McCallum High School,
located at 5600 Sunshine Dr. in Austin, Texas.
Helpful links:
AISD website
School calendar
Mac Student Hub
ParentCloud TEAMS login
McCallum website
Fine Arts Academy
McCallum staff directory
Poll
What is your coffee milk of choice?
Loading...
Sorry, there was an error loading this poll.