School resources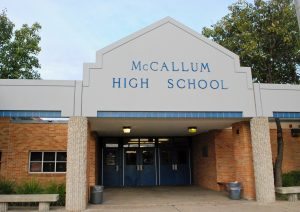 The Shield is the student-produced newspaper of A.N. McCallum High School,
located at 5600 Sunshine Dr. in Austin, Texas.
Helpful links:
AISD website
School calendar
Mac Student Hub
ParentCloud TEAMS login
McCallum website
Fine Arts Academy
McCallum staff directory
Poll
What do you miss most about pre-pandemic Mac?
Loading...
Sorry, there was an error loading this poll.