City issues stay home order to stop Coronavirus spread
Officials order Stay Home/ Work Safe to decrease COVID-19 cases by increasing social distancing
The city of Austin, Travis and Williamson counties will begin acting under a shelter in place order effective on Tuesday at 11:59 p.m . The order, called Stay Home/Work Safe, was introduced by Mayor Steve Adler on March 24 and is set to remain effective until April 13. By encouraging citizens to stay at home, officials hope to control the spread of the COVID-19 virus by limiting unnecessary day to day human interactions.
This video of today's joint press conference by City of Austin, Travis County and Williamson County officials originally appeared on the City of Austin Facebook page.
Under the order, non-essential business and operations will be shut down and citizens will be urged not to leave the house if they can help it- which means working from home and only making trips out to shared spaces like grocery stores, pharmacies, and hospitals when absolutely necessary. Gatherings of more than one household are prohibited. Essential activities that can be performed under the order include those involving personal health and safety, caring for others, obtaining necessary supplies and services and spending time outdoors. Only those with jobs at essential businesses, government or critical infrastructure services can continue to go into work. Anyone caught violating the order could face a fine of up to $1,000 and up to 180 days in jail.
"
All classified staff will continue to get paid throughout the closure, salaried staff will continue to get paid throughout the closure. Working or not working, everyone will still get a paycheck."
— principal Brandi Hosack
Officials hope that these measures will help slow the numbers of Coronavirus victims before Texas healthcare systems are overwhelmed. The city is urging everyone to take responsibility and comply with the order for the health and safety of themselves and their communities. 
"We cannot wait till hospitals are overrun to make decisions and act decisively," Dr. Mark Escott, the interim health authority for Austin-Travis County, said at Tuesday's press conference. "Modeling suggests that in the short term, in the next three to four weeks, our hospitals could reach capacity. That modeling suggests to us that if we put schools back in session, if we turn businesses back on, if we allow people to go back to restaurants and bars and businesses today, that by May, we will need to be able to provide more than 200,000 hospital beds a day for our community alone."
While this means that even more Austin businesses will close during the 20-day period,  city officials maintain that outdoor spaces will remain open to the public, and Escott even encouraged Austinites to continue spending time outdoors to keep from getting "stir crazy." In public places, he continued to stress the importance of safe practices to lessen the risk of spreading the disease, such as distancing at least six feet from other people in parks and at stores, maintaining sound hygiene practices, and as always, staying at home if feeling symptoms of any kind.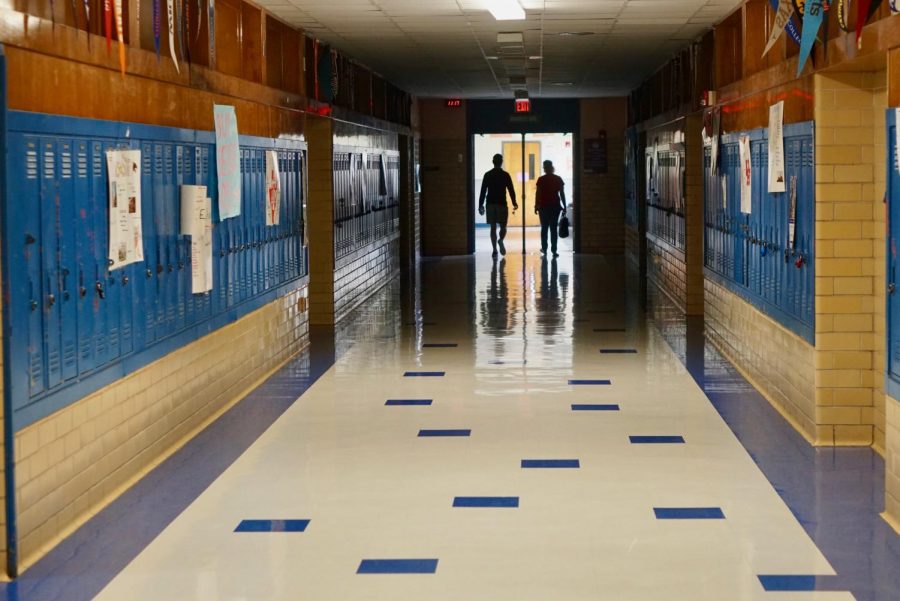 Escott also recommended that school campuses remain shut through the semester as a precaution against the spread of COVID-19. AISD classes are scheduled to resume on April 6 after an extended spring break, a week before the shelter in place order is scheduled to end on the 13. While the district has yet to officially announce a shift from in classroom to online learning in compliance with the Stay Home/ Work Safe order, Principal Brandi Hosack assured that Escott's recommendations are taken seriously by the district, and that AISD is working closely with city officials and that Superintendent Paul Cruz is having daily phone calls with Mayor Steve Adler, Judge Sarah Eckhardt and Dr. Escott to make decisions on how to move forward. Hosack also promised that should campuses remain closed through the semester, McCallum and the rest of AISD's staff will be prepared to continue with the school year online. 
"
We cannot wait till hospitals are overrun to make decisions and act decisively."
— Dr. Mark Escott, interim health authority for Austin-Travis County
"With what we have to work with, we are going to make it to where students are successful." Hosack said.
Austin ISD superintendent Dr. Paul Cruz echoed that sentiment in an email he sent out "the Austin ISD family" late this evening.
"Even though our schools are not open, we will facilitate continuous learning opportunities for our students," Cruz wrote. "Austin ISD staff and families should prepare for schools to be closed for a longer period of time."
Currently, Hosack is working with the rest of the staff to create a streamlined version of the traditional classroom curriculum that can be transferred online through Blend lessons.
 "We do not expect our students to be able to produce the same amount of work, cover the same amount of curriculum in an online format, especially under these circumstances that they [would] do in a traditional school setting." 
As of right now, no one is allowed on AISD campuses; however, even though school may not be in session until April 6, staff will not lose their incomes to the closures. 
"They [school staff] will not be reporting to work; however, our district has reassured them that they will continue to get paid," principal Hosack said. "All classified staff will continue to get paid throughout the closure, salaried staff will continue to get paid throughout the closure. Working or not working, everyone will still get a paycheck."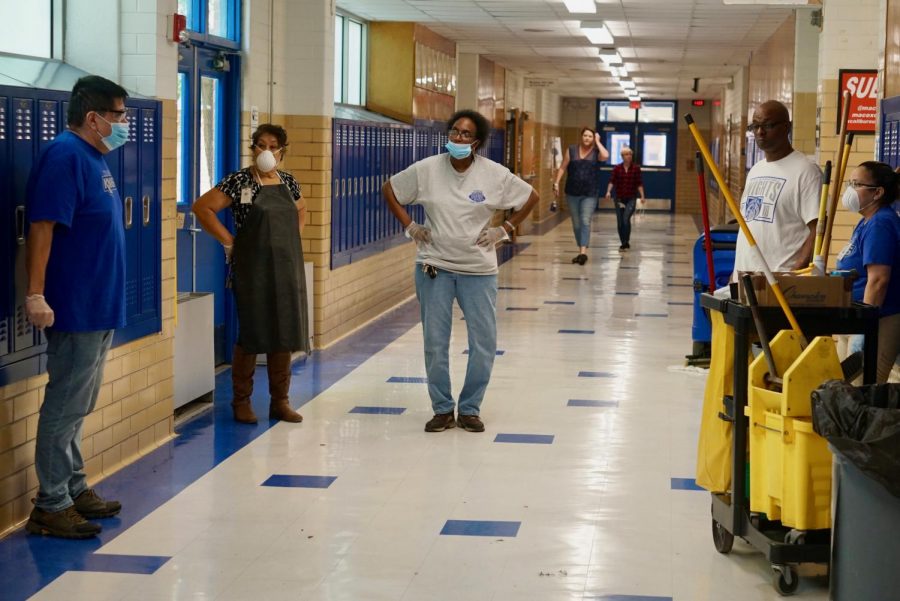 AISD will continue to provide free meals to students and their parents/caregivers at 70 pick up locations throughout Austin over the extended spring break, and Virtual Care for Kids will waive all co-pays for AISD telemedicine visits, and students on Medicaid will receive treatment free of charge.
"
Our No. 1 goal is first of all taking care of your social and emotional health, while at the same time trying to put things in place that allows you to be academically successful."
— Brandi Hosack
Whether learning will recontinue back on campus, or from an online platform at home, Hosack sought to assure the community that the school and the district are doing everything in their power to ensure the safety and success of their students. 
"[Your] teachers and administrators are working really hard to try to provide an environment that is conducive to learning once April 6 gets here," Hosack said. "Our No. 1 one goal is first of all taking care of your social and emotional health, while at the same time trying to put things in place that allows you to be academically successful. We are working hard to evaluate what academics look like right now, but at the same time we know that every single family has a lot going on right now taking care of each other and making sure that you stay healthy, and all of these are factors [being considered] as we work through this and put together an experience for you guys as students."