Flavor Profiles: Hill Country & Vanilla Bean at Lick
Hang on for a minute...we're trying to find some more stories you might like.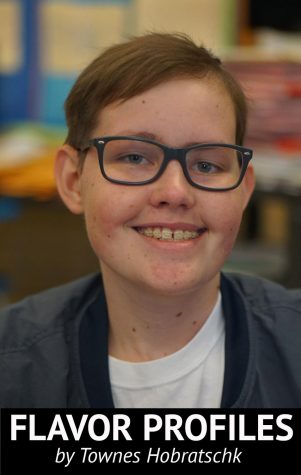 "I scream, you scream we all scream for ice cream." At least, that's what came to my mind when I got to try the "Hill Country Honey & Vanilla Bean" ice cream at "Lick." This establishment (at least the one that I went to) is located in the Mueller neighborhood at 1905 Aldrich St. As I enjoyed the amazing flavors of rich Madagascar vanilla with hints of honey, I couldn't help but think of a certain movie that defines this flavorful ice cream particularly well. Overall, I would rate this ice cream at a nine out of 10, the consistency and flavor were fantastic, although the overall color of the ice cream does not do its wonderful flavors justice. I am going to leave this review short and sweet, just like the time I spent eating that ice cream.
The Shield is pleased to introduce Flavor Profiles, our new food blog written by senior Townes Hobratschk. Townes will be reviewing the best dishes at local restaurants throughout the year. Check back here when you are hungry for some comidas buenas (good food).