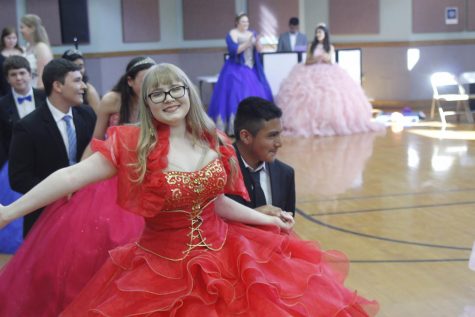 April 13, 2018
Photos by Cynthia Castro, Sarah Slaten and Steven Tibbetts and courtesy of the students who attended the event. Have you ever have had your own quinceañera? It was ...
Six Boy Scouts share Eagle Court of Honor ceremony
April 12, 2018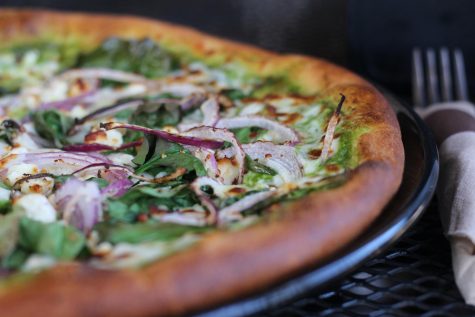 April 4, 2018
Proust Questionnaire: Dana Olson
March 26, 2018
Sixteen girls from McCallum had the opportunity to celebrate their quinceañera (in some cases a year or two late) at Faith Lutheran Church last Sunday afternoon. Video by Cynthia Castro.
Loading ...
Tuesday, April 24

Baseball

McCallum High School 4 - LBJ 3

Saturday, April 21

Boys Lacrosse

McCallum High School 10 - Vista Ridge 8

Friday, April 20

Baseball

McCallum High School 18 - Reagan 2

Friday, April 20

Softball

McCallum High School 9 - LBJ 11

Wednesday, April 18

Boys Lacrosse

McCallum High School 2 - McNeil 12

Tuesday, April 17

Baseball

McCallum High School 34 - Reagan 0

Monday, April 16

Softball

McCallum High School 20 - Reagan 1

Saturday, April 14

Baseball

McCallum High School 1 - Smithson Valley 2

Saturday, April 14

Boys Lacrosse

McCallum High School 5 - Rouse 12

Friday, April 13

Baseball

McCallum High School 4 - Lanier 2
| | | |
| --- | --- | --- |
| Team | Conf. | Overall |
| McCallum | 8-1-3 | 8-6-4 |
| | | |
| --- | --- | --- |
| Team | Conf. | Overall |
| McCallum | 11-2-1 | 15-5-2 |
| | | |
| --- | --- | --- |
| Team | Conf. | Overall |
| McCallum | 7-6 | 12-11 |
| | | |
| --- | --- | --- |
| Team | Conf. | Overall |
| McCallum | 10-1 | 15-5 |