True Foods Kitchen- Butternut Squash Pizza
Hang on for a minute...we're trying to find some more stories you might like.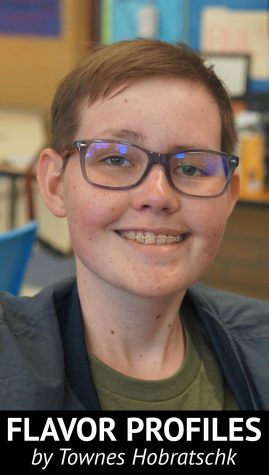 Today I bring you my review of the "Butternut Squash Pizza" at True Foods Kitchen. The pizza was a seasonal variety topped with butternut squash, caramelized onion, roasted garlic, organic kale, vegan almond ricotta, dried cranberry and sage. My first impression of this pizza came from the crust, which was crisp but still chewy on the inside. Although it had large slices butternut squash on it, I was a little disappointed at the lack of that flavor, because the sweet flavor of the squash was overcome by the garlic and the caramelized onions. That doesn't mean the garlic and onions were not good, they most certainly were; however, their flavor overcrowded the presence of the squash. I was very surprised by the vegan almond ricotta, as usually I am not a huge fan of almond-based dairy substitutes, but this tasted on par, if not better, than normal ricotta. This melted together with the sage nicely, which helped add more of a robust flavor, which was contrasted by the cranberries, which helped draw you back from the usual strong flavor of sage. This all came together into one tasty meal, although it was not without its flaws; as mentioned the butternut squash flavors were a little less than satisfactory for a pizza, which advertised it as its main ingredient; however, I also think that was because the growing season for butternut squash is in the summer and autumn, and at the time of writing this review, it is winter, so the butternut squash most likely was not in its peak season to be eaten. Overall, I would say this pizza was a 7/10 as it was very enjoyable, although the advertised topping not being in season lightly squashed the flavor. I do want to come back, perhaps in the late summer, when the squash is more in season because I feel like my review is being a bit cold to something that wasn't necessary anyone's fault.