AISD reinstates mask mandate effective today
Enacted Monday, new policy defies Gov. Abbott's executive order, responds to increased COVID-19 risk level
KVUE live feed of Aug. 9 AISD Board of Trustees meeting
After several hours of discussion, countless calls from concerned parents and community members, and a presentation from Travis County health official Dr. Desmar Walkes, superintendent Dr. Stephanie Elizalde announced a mask mandate effective across all Austin ISD campuses, offices, and facilities. The mandate goes into place on Wednesday, August 11, and is likely to continue into the school year, among other safety measures. 
The Aug. 9 Board of Trustees meeting was held to address the district's COVID-19 safety protocols and response amidst the recent outbreak of cases in Austin. Since re-entering Stage 5, there has been growing concern over the safety of students and staff for the approaching school year. 
Dozens of parents, students, and other community members called in to voice their overwhelming support for a mask mandate and other safety measures (contact tracing, social distancing, etc.) that they believed would protect students across the district. While 80% of AISD parents responded to a survey saying they would personally require their children to wear masks on campus, many were concerned that when left up to a personal decision, masks would not be worn enough or at all. 
"A vocal minority should not have the right to endanger responsible families," AISD parent Chris Ware said.
"
Unfortunately, the pandemic is far from over. In fact Austin may be seeing the worst of it right now. We have no choice but to maintain COVID safety protocols into this next school year."
— AISD parent Melanie Oldman
Many parents vowed to back up AISD should the district face consequences from the state of Texas for going against Gov. Abbott's May 18 executive order, which prohibits "governmental entities" (including public schools) from requiring masks. Other than a $1000 fine, the specific consequences of school districts defying Abbott's order remain unknown although today he issued a joint press release with Attorney General Ken Paxton that threatened legal action against school districts who impose mask mandates. 
"I know that the actions of the state government have made your job more difficult," AISD parent Janet Janssen said. "But I ask that you have the bravery that you need to have."
 After a brief period of private discussion, or executive session, the board welcomed Dr. Walkes, Austin Public Health's medical director and health authority. Walkes presented data of recent COVID-19 cases and hospitalizations, providing an update on the current state of COVID-19 in the Austin area. She explained how the number of cases and hospitalization in young people are reaching some of the highest points since the start of the pandemic, thanks to the highly contagious Delta variant. Dr. Walkes then cited how pediatric hospital admissions have increased 209% from June to July, due in part to COVID-19 cases contracted during summer extracurricular activities that don't require masks, many run in AISD schools.
"The highest numbers [of COVID-19 hospital admissions] are in the 12-17 year olds," Walkes said. "We've seen more cases overall that we've related to extracurricular activities such as strength and conditioning, training camps, volleyball and other types of camp activities during the summer months."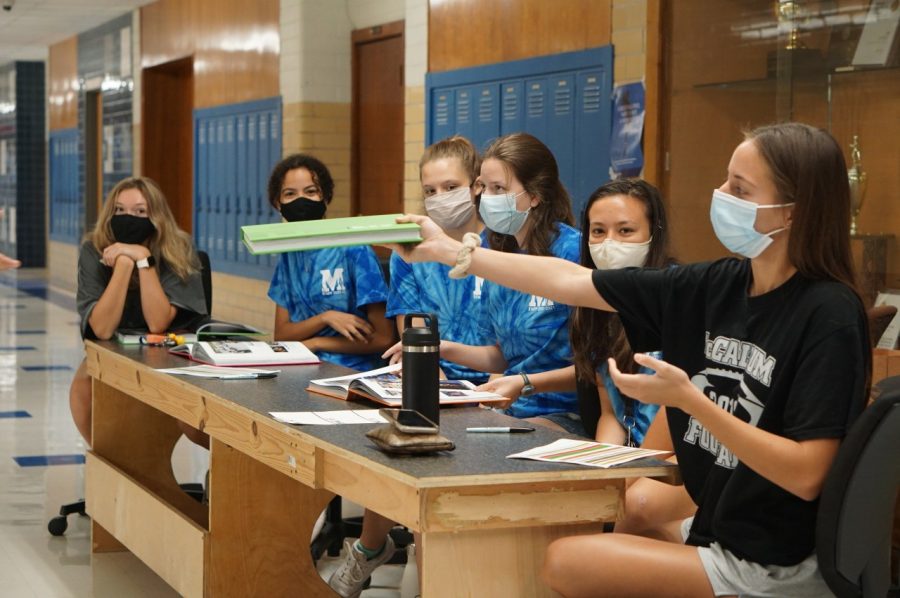 Walkes then explained how wearing masks is the next best way to reduce the number of cases besides vaccinations, so an enforced mask mandate would be crucial in keeping the numbers down. 
After a second period of executive session, the board returned finally with a list of COVID-19 safety protocols including following current CDC guidelines, seating charts in classrooms, social distancing, contact tracing, rapid testing, self-screening, virtual learning for grades K-6, and now, a mask mandate. Dr. Elizalde recognized how there is no perfect solution to the issue of masks, however her decision stems from a place of commitment to community safety. 
Dr. Elizalde stated: "I am responsible for the safety, the health and welfare of each and every one of our students and our staff. And if I err, I must err on the side of ensuring that we have been overly cautious, not that we have fallen short … We will require masking of all individuals, all visitors, on all district property, at campuses and at any other district offices."
AISD is now the second major school district in the state to implement a mask mandate, after Dallas ISD. Houston ISD is expected to hold a vote at a board meeting this upcoming Thursday.
"
We will require masking of all individuals, all visitors, on all district property, at campuses and at any other district offices."
— AISD Superintendent Dr. Elizalde
Gov. Greg Abbott and Attorney General Ken Paxton responded to the Dallas ISD decision today by filing a mandamus petition in the 5th Court of Appeals to strike down an emergency order issued by Dallas County Judge Clay Jenkins that created a mask mandate to require universal indoor masking at PreK-12 public schools as well as at child care centers and all commercial entities.
Abbott defends his executive order under the Texas Disaster Act, which gives the governor authority to guide the state through emergencies. In the release today, Abbott threatened that any school district, public university, or local government official that decides to defy the order will be taken to court.
"Under Executive Order GA-38, no governmental entity can require or mandate the wearing of masks," Abbott said in today's release. "The path forward relies on personal responsibility—not government mandates. The State of Texas will continue to vigorously fight the temporary restraining order to protect the rights and freedoms of all Texans."
Reinstating the mask mandate within AISD, despite Abbott's executive order, was influenced by increasing COVID risk levels in Austin backed up by parent testimonials during the board meeting. While there has been some local parent commentary in support of the governor's executive order on social media, the public comment at Monday's meeting was wholly in support of the district establishing a mask mandate despite the governor's order.
"Last year, we were so impressed with the COVID safety protocols that AISD implemented to keep kids safe and healthy," said Melanie Oldman, a parent from Bear Creek Elementary School. "By mandating masks among other common sense precautions, you prevented classroom spread. Unfortunately, the pandemic is far from over. In fact Austin may be seeing the worst of it right now. We have no choice but to maintain COVID safety protocols into this next school year."