MacJournalism captures Blue and Gold Award for Staff Excellence
For the third time in four years, Quill and Scroll awards the Shield staff the highest honor in its annual Writing, Photo and Multimedia Contest
The Quill and Scroll International Journalism Honor Society announced on Friday that Macjournalism has won the Blue and Gold Award for Overall Staff Excellence in the society's 2021 International Writing, Photo and Multimedia Contest. Macjournalism earned the overall award by placing first in the nation in both the writing and visual categories of the competition. It is the third year in the last four that Macjournalism has won the Blue and Gold Award for Staff Excellence. Congrats to the 2021 staff on earning this national recognition.
The overall first place award and the first-place finishes in both the writing and the visual competition is based on the total number of individual awards earned by the staff in the contest. The list of national Gold Key-winning awards is listed below.
Sweepstakes Awards (First Place)
Thomas Melina Raab, Sports Game/Event Coverage, "Riley sets personal record at state cross-country meet."
Madelynn Niles, Feature Writing, "A trip down Dart Bowl's memory lanes."
Bella Russo, Sports Action Photography, "Gella, Yes!"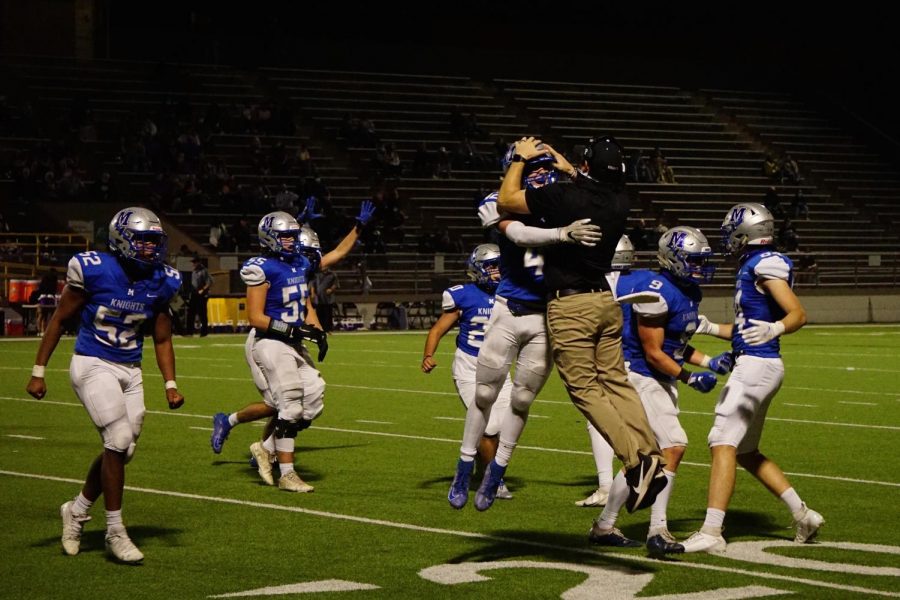 Second Place
Caleb Melville, Sports Action Photography, "Junior Wyatt Cunningham guards a Mustang receiver."
Caleb Melville, Sports Reaction Photography, "Leaps and downs."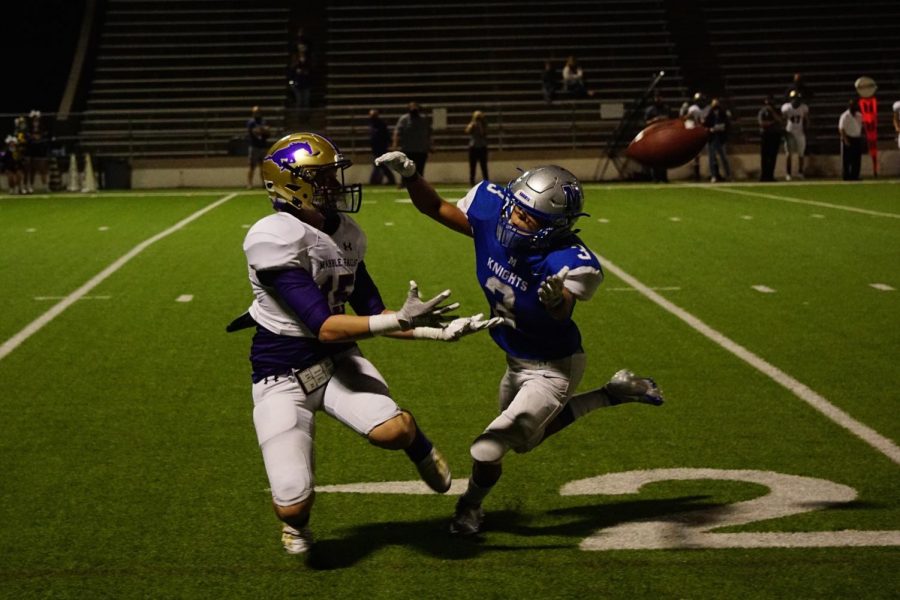 Third Place
Jessica Montoya Moreno, Column Writing, "A good idea in any year, a finals opt-out policy is an absolute necessity for students, teachers in 2020."
Alysa Spiro, Health Science and Agriculture Writing, "At-risk teachers get New Year's shot in the arm."
Ava Medina, Charlie Partheymuller, Jolie Gabriel, Megan McHorse, Noah Lawrence, Anna Nagle, Evie Barnard, Anna Garcia, Lily Prather, Josie Bradsby, Lily Wilson, Lily Brode, Dylan Neal, Maggie Provost, Theo Roe, Reagan Dias, and Camille Wilson, Photo Slideshow, "Stay-home order creates chances to bond."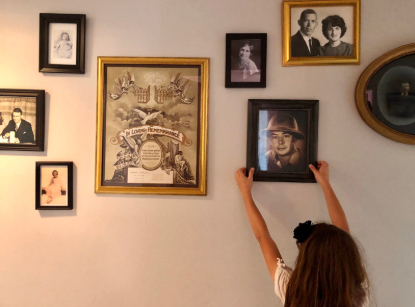 Honorable mention (Gold Key winners)
Tobin Wine, Column Writing, "Bogus regulations not fraud disrupts democracy."
Kai Kirkham Macias, ,Editorial Cartoon, "Fish" online.
Ellen Fox, Editorial Writing, "It's time to back off, not speed ahead."
Ellen Fox, Editorial Writing, "Hopefully #mindfulAISD is here to stay."
Madelynn Niles, Feature Writing, "Lozano performs Mozart as Mozart at Mozart's."
Bella Russo, News Feature Photo, "Weekend Fire Drill."
Evie Barnard, News Feature Photo, "Wall of fam."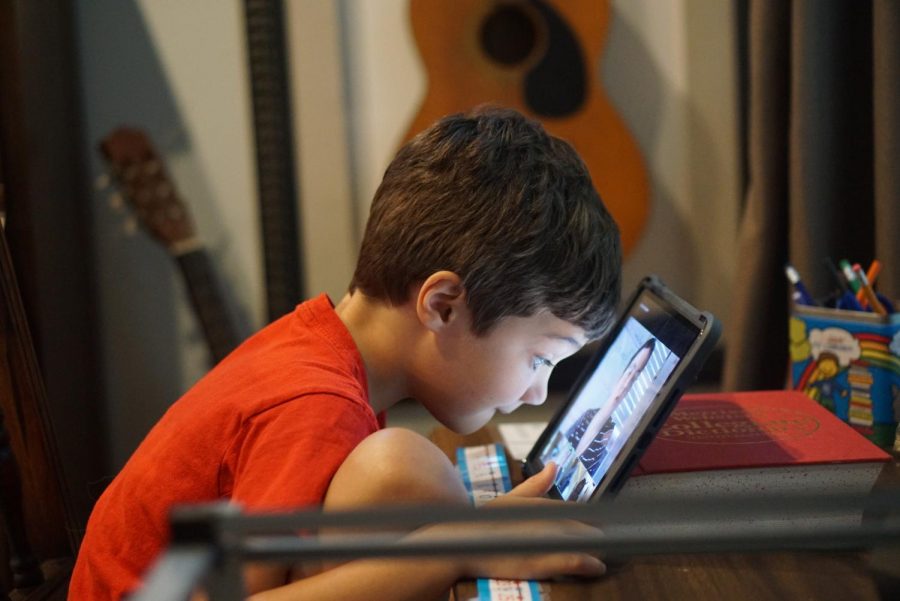 Madelynn Niles, News Feature Photo, "Taking a closer look."
Samantha Powers, News Writing, "How to be a mate from miles away."
Madelynn Niles and Alysa Spiro, Pandemic Coverage – Single, "From the band hall to a COVID-19 hospital unit."
Elisha Scott, Pandemic Coverage – Single, "Mac alums adapt to year disrupted by COVID-19."
Evie Barnard and Kate Boyle, Pandemic Coverage – Single, "Ms. Troy leaves McCallum over safety concerns."
Samantha Powers, Political Writing, "These Knights are major players on Election Day."
Ellen Fox, Profile Writing, "Inspired in 2005 to help prospective parents succeed, Moore wrote guide to interracial adoption."
Samantha Powers, Profile Writing, "These twins have twice the talent."
Olivia Capochiano, Review Writing, "An informal Capital of Texas taco tour."
Risa Darlington-Horta, Sports Action Photo, "J.D. Jordan catches his first varsity touchdown."
Alice Scott, Sports Feature Writing, "Stepping up as leaders."
Olivia Capochiano, Sports Feature Writing, "Tita works on his 'steezy kayaking' with 'the best people.'"
Caleb Melville, Sports Reaction Photo, "The Knights lock pinkies and face the crowd."
Alice Scott, Video News Package, "2020 Election creates generational divide."