From city council to the U.S. Senate?
Former Houston councilwoman Amanda Edwards aims to bring her local knowledge to federal level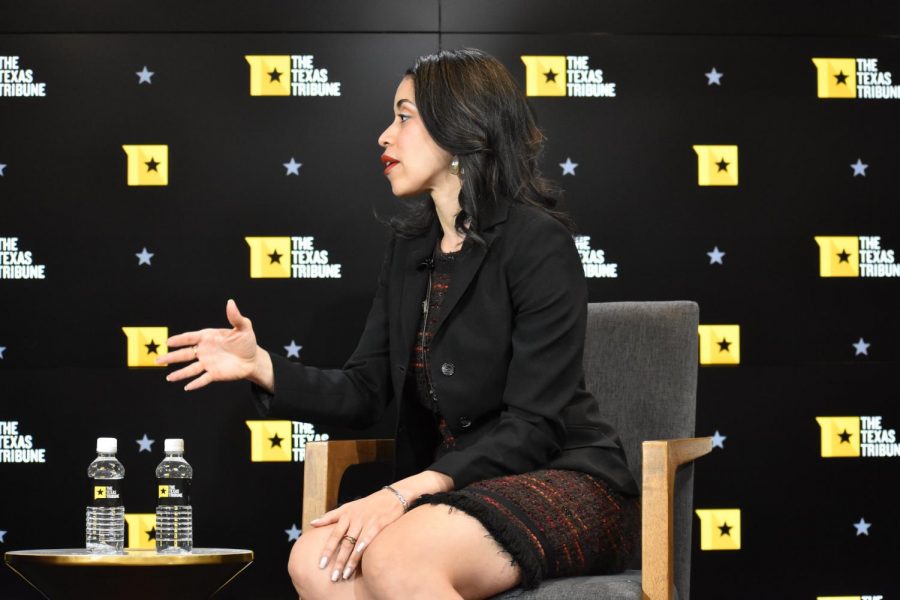 Hurricane Harvey hit Houston, Texas in August of 2017, leaving the proud metropolitan city flooded with over 40 inches of rain in less than four days. Grocery store shelves were stripped, and the once busy roads turned into rivers. As this storm was one of the most notorious natural disasters in modern American history, the name Harvey was retired in 2018. 
"
We've got folks in the federal government, not all of them, who don't know how disaster relief dollars work on the ground. I do."
— Democratic U.S. senate candidate Amanda Edwards
After the disaster that left 107 people dead and upwards of 30,000 people displaced from their homes, Houstonians, and their city, needed leadership to help reassemble the city that they had lost.
For 35-year-old at-large city councilwoman, Amanda Edwards, it was a moment for compassion and leadership not politics. 
Edwards mobilized over one hundred volunteers to go door to door with her, assisting senior citizens with storm recovery. This included assistance with daily activities as well as favors as large as removing and replacing the damp walls from their homes before mold begins to grow. As she moved through houses, Edwards became troubled by the amount of constituents that were asking her if there was an upcoming election. 
"I realized that they were asking this because they assumed that my intentions were purely transactional," Edwards said, "I'm here to deposit in your lives and not just when it's election season."
In her conversation with Texas Tribune co-founder and CEO Evan Smith on Jan. 16, Edwards said that her close ties to her community were forged long before Hurricane Harvey. She has been an active member of her community since she graduated high school. After graduating, Edwards worked under Democratic U.S. representative Sheila Jackson Lee, and after college, she returned to Houston to try her luck as a city councilwoman and attorney.
As a former attorney, Edwards takes pride in and has experience with being level-headed and able to follow through on her commitments. It's these qualities, she says, that would make her a good choice to represent the Democratic Party in challenging incumbent Texas senator John Cornyn in the November general election.
"In city council," she said "I'm known as the person who gets stuff done, and I'm known as the person who researches my decisions. [Coming from the background of a local politician] makes me extremely prepared to bring the stories of the people I represent, and it helps me see how policy actually works on the ground. I actually know how this stuff works. We've got folks in the federal government, not all of them, who don't know how disaster relief dollars work on the ground. I do."
Edwards saying holding an elected position any level is all about serving your constituents.  
"My campaign is focused on the people I'm representing," she said "It's the people that matter, not other election officials. I'm not accountable to elected officials."
Her campaign, according to her website, is focused on getting "results that all Texans deserve." She hopes to focus on the human, local, "on the ground" effects of federal policy by aiding in the advancement of quality of life.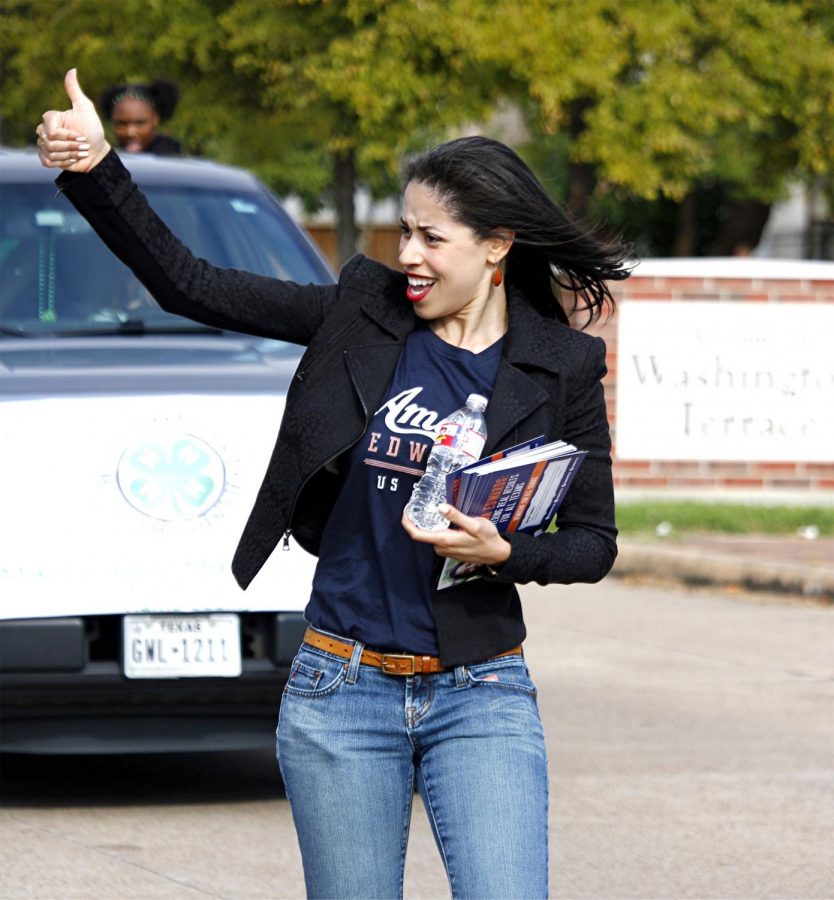 In the United States, the subject of gun control is highly debated and partisan, and Texas is no exception. It's rated first in gun ownership in the United States with 67 percent more gun owners than the second place state: Florida. Some Texans are protective of their guns, which is no surprise to Edwards.
"You're not going to move everyone; that's not democracy," she said. "For gun control, I don't think the conversation starts with mandatory buybacks. It isn't realistic for Texas. I'm for a ban but without confiscation. No buybacks but restrictions present."
"
Edwards is a true progressive with a record that would make Elizabeth Warren jealous."
— John Jackson, Sen. John Cornyn's campaign manager
As a millennial, Edwards was in high school during the time of the Columbine shooting, one of the country's first experiences with school shootings. She denounced Sen. Cornyn for his handling of gun-related policy and his relationship with the NRA. 
"If you'd rather have an A+ rating with the NRA than protect the lives of your constituents, then it's time for you to go." Edwards said.
In addition to guns, Edwards said the people of Texas, and the United States, also care about their financial bottom line. Edwards advocates for a strengthened economy in every state. For Edwards, guaranteeing financial success begins with education.
"I am a meat-and-potatoes kind of person," she said, "We have got to get the fundamentals right. It starts with education" 
Though she's against the proposal of free college for all, she wants to reduce the cost of both private and public education to make higher education accessible for students of economic backgrounds.
Lastly, Edwards emphasized health care. Texas is rated No. 1 in the United States for rural hospital closings and for uninsured citizens. To combat these negative ratings, Edwards, a supportive of Obama's Affordable Care Act, plans to get as many Americans covered as quickly as possible, while still protecting those who are happy with their private care. She wants to expand Texas's Medicaid program as well. 
The issue of health care is personal for Edwards.
When she was young, her father was diagnosed with cancer. She watched her family struggle through the American health-care system before his death when she was 17. Now, her mother is fighting cancer during her campaign. Because of her experience, she says, "For so many Americans, [health care] is a matter of life and death that impacts families."
"
Health care has a huge employee base, and taking away private health care] would put many folks out of work."
— Amanda Edwards
She differs from many progressives in that she advocated a policy where Americans keeps their private insurance companies instead of switching to a single payer government system. 
"It's not practical," Edwards said, "Health care has a huge employee base, and taking away private health care] would put many folks out of work."
If Edwards were to win the nomination, she would face the traditionally Republican Texas electorate, but first, she has to captivate Texas Democrats. Sixteen percent of Texans that were polled had never heard of Amanda Edwards, but incumbent John Cornyn is familiar with her. John Jackson, Cornyn's campaign manager told the Texas Tribune's Patrick Svitek that Edwards is too liberal for Texas voters.
"Edwards is a true progressive with a record that would make Elizabeth Warren jealous."
Though Texans aren't known for their progressive politics, perhaps they are ready for a change. Perhaps, they're ready for their first black female senator.
With the primary election about a month away, now is the time to get to know your candidates. For more information about the candidates vying to become the next U.S. senator from Texas, check back here. We will post a new article each week on a different candidate in the U.S. Senate race.