Project Connect moves forward
Austin voters pass Propositions A and B by decisive margins, setting extensive new metro transit plan on track
Austin's Highway-183 becomes the Trail of Lights at rush hour, as car headlights and traffic cones create rows of twinkling decoration. Unlike its Zilker Park counterpart, however, the city's traffic-induced luminaria is not enjoyed by most.
In 2019, Austin was ranked the 78th most congested city in the world by analytics company INRIX, just under Berlin (which is 370% larger than Austin). The company also found that there was a low feasibility of taking public transportation over driving in Austin.
On Nov. 3, Austin voters passed Proposition A, which will secure funding for Project Connect. Project Connect is Austin's new transit plan, which aims to reduce traffic congestion and create a more accessible city. The major features of Project Connect are a new rail system and Park & Rides, and expanded bus services.
Project Connect will expand bus and train service in East Austin in an attempt to bridge the city's racial divides, particularly across I-35. At a city council meeting in May, District 1 City Council Member Natasha Harper-Madison said that Project Connect will directly affect equity, helping to remedy what was referred to as an East Austin "transit desert."
"East side Metro Rapid routes that connect to East Austin and light rail lines have to inherently improve access to schools and hospitals and jobs and services," Harper-Madison said.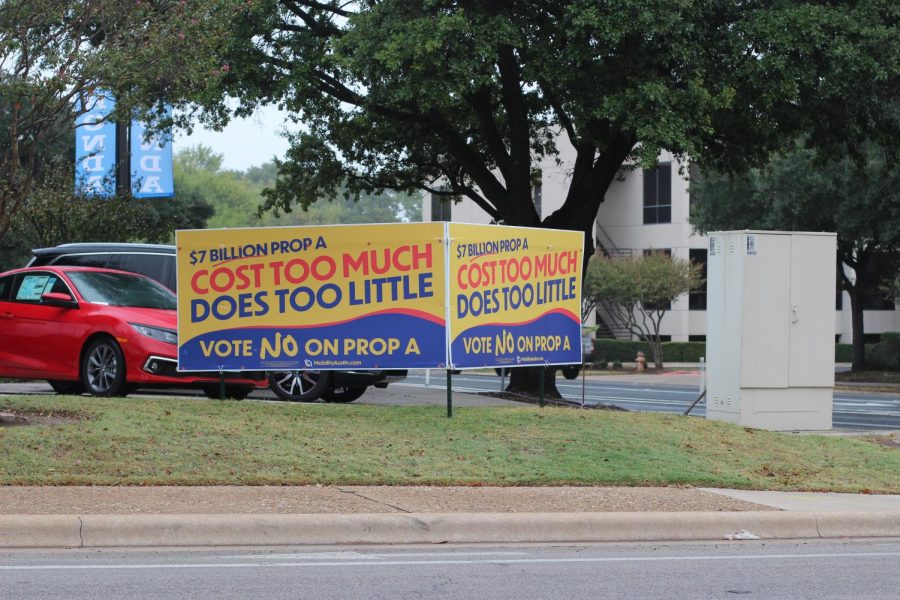 Orange, Blue, Green and Gold are the shades taking Austin streets as Project Connect's new light rail lines. The Orange line will run along Lamar and Guadalupe to connect North and South Austin. The Blue line will connect Austin-Bergstrom International Airport to downtown, and then will continue to run until the intersection of Lamar and Highway-183. Both the Orange and Blue lines will have a stop at the intersection of Koenig and Lamar next to McCallum.
The Gold line will begin as a bus line but will ultimately become a light rail line.
"
East side Metro Rapid routes that connect to East Austin and light rail lines have to inherently improve access to schools and hospitals and jobs and services."
— District 1 City Council Member Natasha Harper-Madison
To prevent further traffic congestion, an underground transit tunnel will also be built downtown, running along Fourth Street, turning west towards the Capitol, and then moving South to the Mexican-American cultural center. The Downtown Station between Trinity and Red River will connect all five rail lines. Underground transit stations will provide connections between the rail lines and bus services, as well as host live music, restaurants and free Wi-Fi.
Commuters will also have the opportunity to take the Green Line from downtown Austin to Elgin on existing freight tracks.
Under Project Connect, the current commuter line MetroRail Red will be expanded, with two new stations in Northwest Austin. One of the future destinations will be the Austin FC soccer stadium.
In an attempt to keep cars off the road, travelers can park their cars and take public transportation at a Park & Ride. The stations will function as a starting point for Austin travelers, where they can access multiple public transit options. Project Connect plans to create 24 new Park & Rides, adding up to a grand total of 41 facilities in the greater Austin area.
Adding transit to an area makes it more desirable, which will lead to higher property values and gentrification. To combat this, the investment has also allocated $300 million dollars into "Anti-Displacement Measures," which will include affordable housing along Project Connect routes.
"
I want people to be able to afford [the cost of living], but I also feel that it would be better for the city to have more options."
— senior Ruby Kizer
Separate from Project Connect, the city plans to invest $460 million into bonds for transportation infrastructure like sidewalks and streets. The funding for the municipal bonds was secured by another proposition on the ballot, Proposition B.
The city of Austin will fund Project Connect by raising property tax by 0.0875%. Project Connect's estimated cost is 7.1 billion, and federal funding will provide 45% of the money.
According to the City of Austin's website, the current property tax is 0.0216%, so Prop. A will raise the rate to 0.0225%. Project Connect makes up only a small portion of property tax beneficiaries, while AISD uses about half of the funding.
According to Zillow, the average home value in the McCallum zip code is $614,526, which means that Prop. A will cost those homeowners about $540 annually.
McCallum senior Isobel Buffum-Robbins voted for Prop. A because she wanted to make accessible and reliable Austin transit a reality.
"Public transportation is really important," Buffum-Robbins said. "In theory, our bus system is pretty expansive, but it hasn't been enough to justify voting against Prop. A."
Senior Rubi Kizer agrees that improving transit is worth the cost.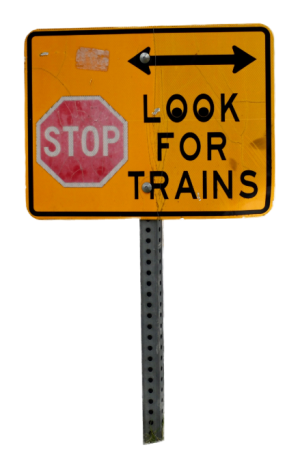 "Austin has such great potential to have better public transportation! It's tough because I want people to be able to afford it, but I also feel that it would be better for the city to have more options."
Our Mobility, Our Future, an opponent group to Prop A., feels that Project Connect costs too much to do too little. They are most concerned about the rail lines, calling them a "museum grade mobility antique." The group worries that the routes cannot be easily changed like buses, and the rail lines will further congest the roads.
According to a statement on the group's website, "this transit scheme would take decades to fulfill, degrade affordability and create more community disruption than any major decision on Austin's history. Project Connect is a marketing plan, not a transportation plan."
This isn't Austin's first try at funding a major transit network. In 2000, and again in 2014, propositions for a light rail line failed. The earlier versions of Project Connect were both under $2 billion and did not include three new light rail lines. This year, Project Connect passed with a 17% lead, despite the significantly higher cost.
Project Connect expects the new infrastructure to take 13 years to complete. The three new rail lines will spend a year in "preliminary engineering," while the Red line and Metrobus expansion will begin final designs and construction immediately. The Green line service to Elgin will not begin construction for another ten years. The first rail lines to be completed will be the expanded Red Line and the Gold Line.
"
The Orange line will run along Lamar and Guadalupe to connect North and South Austin. The Blue line will connect Austin-Bergstrom International Airport to downtown, and then will continue to run until the intersection of Lamar and Highway-183. Both the Orange and Blue lines will have a stop at the intersection of Koenig and Lamar next to McCallum."