Freshmen aren't the only new faces on campus this fall. Twenty-seven faculty members, from administrators, to counselors, to teachers have joined them these past few weeks in experiencing all the sights, sounds and traditions of McCallum for the first time. 
The influx of new hires fills vacancies that coincide with nationwide teacher turnover and shortages. These trends have been seen on the McCallum campus in recent years, with staff members retiring or departing for other schools, further education opportunities or a new field altogether.
We are pleased to share a collection of mini-profiles on a fraction of the new MACulty members, with more to added soon, as this week's Tuesday Top 10.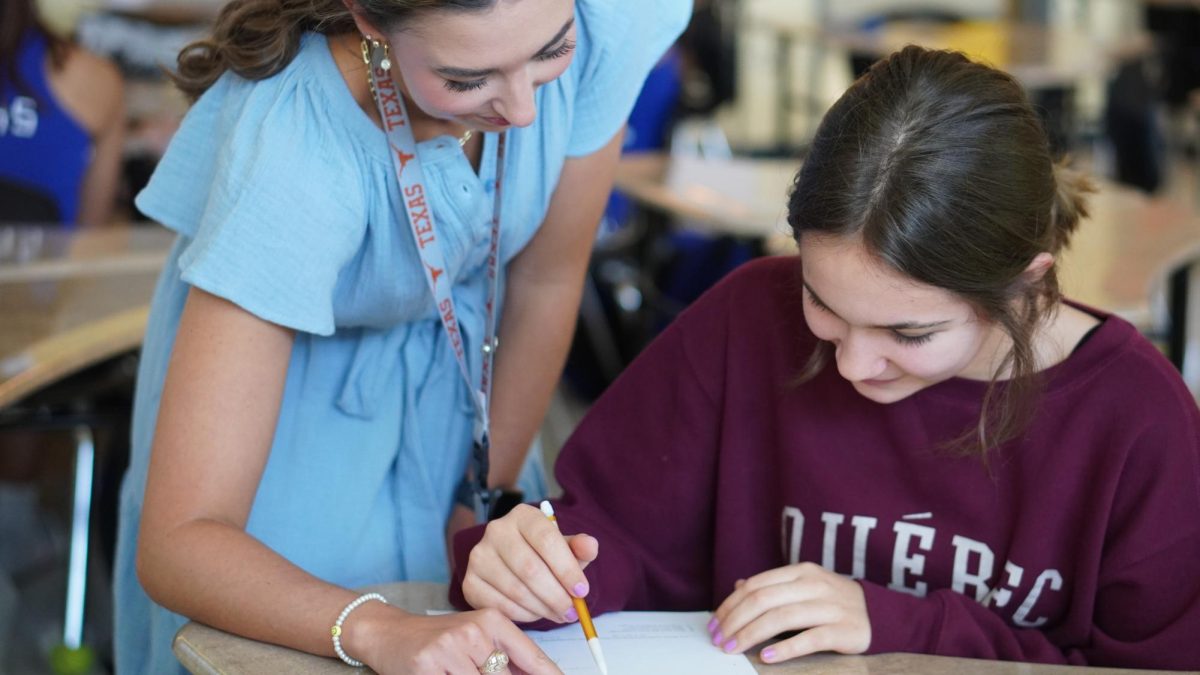 IT ALL ADDS UP FOR FRIEDMAN: Ever since she was a little girl, Jami Friedman knew she wanted to be a teacher. Growing up, she always had teachers who inspired her and made her love math.
Her first year teaching, she taught at Manor but realized it wasn't the right place for her, so when the math department chair reached out to speak about a job available at McCallum, Friedman sensed it was the perfect opportunity.
"I love McCallum so far, and the students are amazing," Friedman said. "They are really kind to each other, really accepting, and really respectful to themselves and me."
As well as teaching the subject that she loves, Friedman is also the newest Blue Brigade assistant coach, which she says is the perfect fit for her, considering she started dancing when she was 5, danced competitively all throughout high school, was captain of her drill team and danced for Kilgore College Rangerettes in college.
"I'm also so excited because I've always wanted to be a drill team director," Friedman said. "The girls are really great dancers and also just great students in general, so I love being a part of the team. I'm really looking forward to football season, contest season in the spring and then the spring show."
Looking back at her teachers and dance directors, Friedman knows exactly what it's like to have people motivate and guide their students to become better people, which is exactly what she wants to bring to the students at McCallum.
"I'm just excited to get closer to the students and build the relationships that will help people grow in math, dance and life in general," Friedman said.
Caption and photo by Maya Tackett.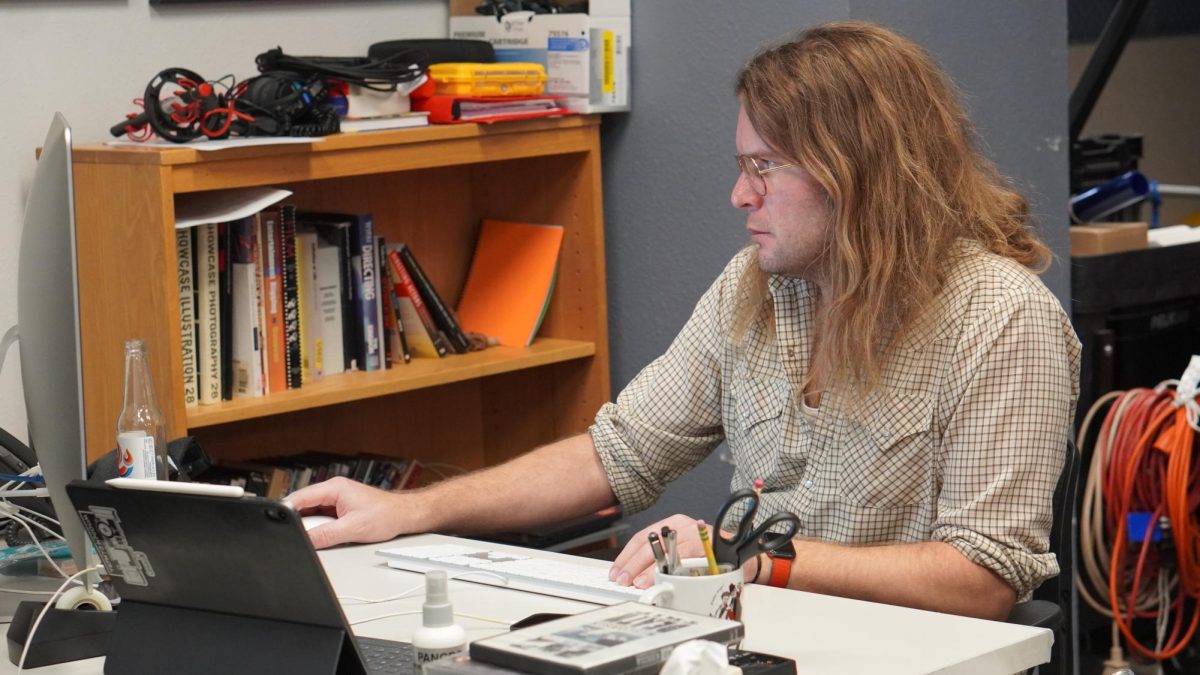 WHERE STORIES COME TO LIFE: For the new cinematic arts teacher, Ben Slamka, teaching has been his dream for over a decade. When Slamka saw the posting for this job he was immediately drawn in. 
"McCallum's reputation piqued my interest," Slamka said. 
Slamka graduated with a MFA in film production from the University of Texas. Before becoming a teacher, Slamka had many different job roles in the film industry. He worked a summer film camp at Austin's Film Festival, which is where he was exposed to students that attended McCallum. He also worked with ESPN, where he built cameras and ran cables. 
Slamka will infuse more storytelling into the curriculum. He also will  incorporate hands-on learning in order to help enhance this program.
"If you don't use the equipment then you're not going to get anything out of it," Slamka said.   
In the future Slamka hopes to display his project that he has envisioned for a while. He is working on a creature film entitled Hyde Park Variant. 
Even through the difficulties of working in education, Slamka finds enjoyment in teaching. 
"I am here to stay," Slamka said. "I want to see some storytellers."
 Caption by Chloe Seckar-Martinez. Photo by Tristen Diaz.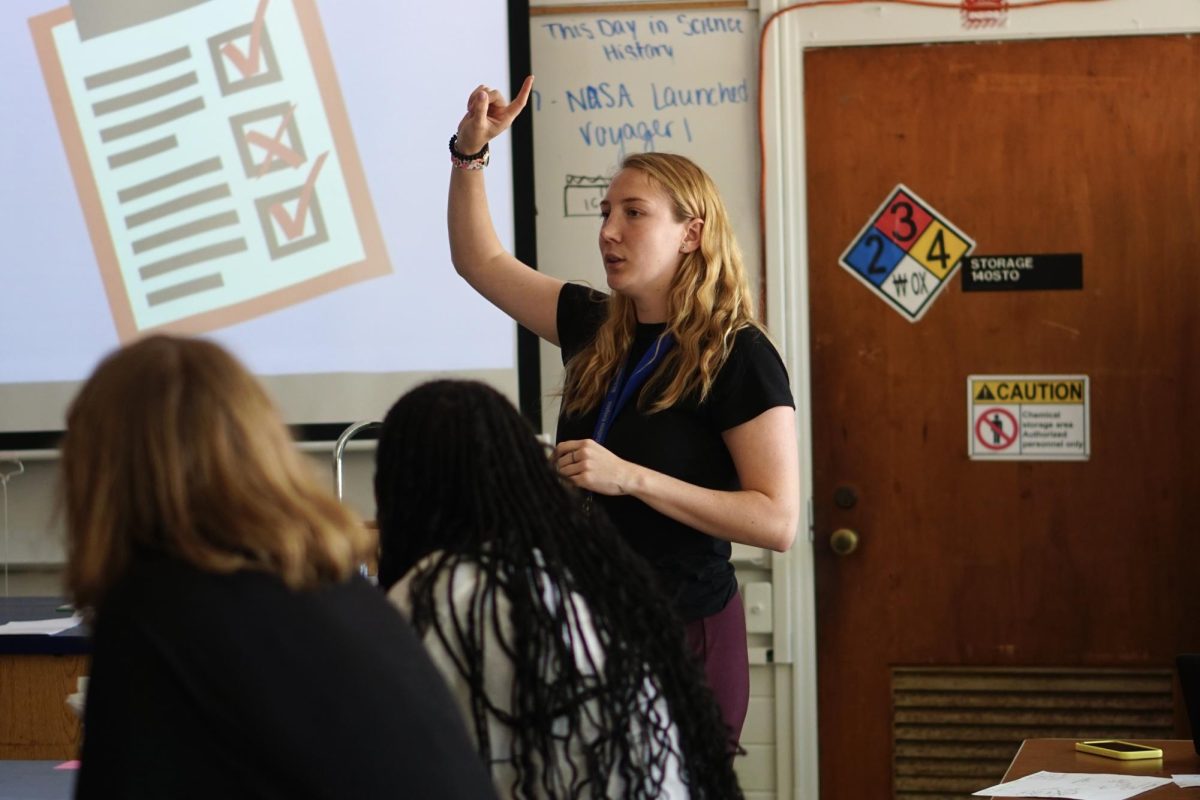 TEACHING CHEMISTRY WHILE BUILDING CHEMISTRY: Coming from a job teaching in Chicago and moving to Austin less than a month ago, Elizabeth Miller is arriving at McCallum to teach chemistry and help coach the girls basketball teams. 
"Everyone that I talked to before I got here was really inviting and that made me really excited," Miller said.
Miller is passionate about both coaching basketball and teaching science. 
"I think science is really important for your life outside of school," she said, "and I want to encourage women in science."
Not only is Miller excited to instruct chemistry, she's looking forward to making chemistry with her students as she connects with them.
"I'm excited to get to know my students better," Miller said. "I want to attend a lot of events." 
Caption by Zane Joly. Photo by Francie Wilhelm.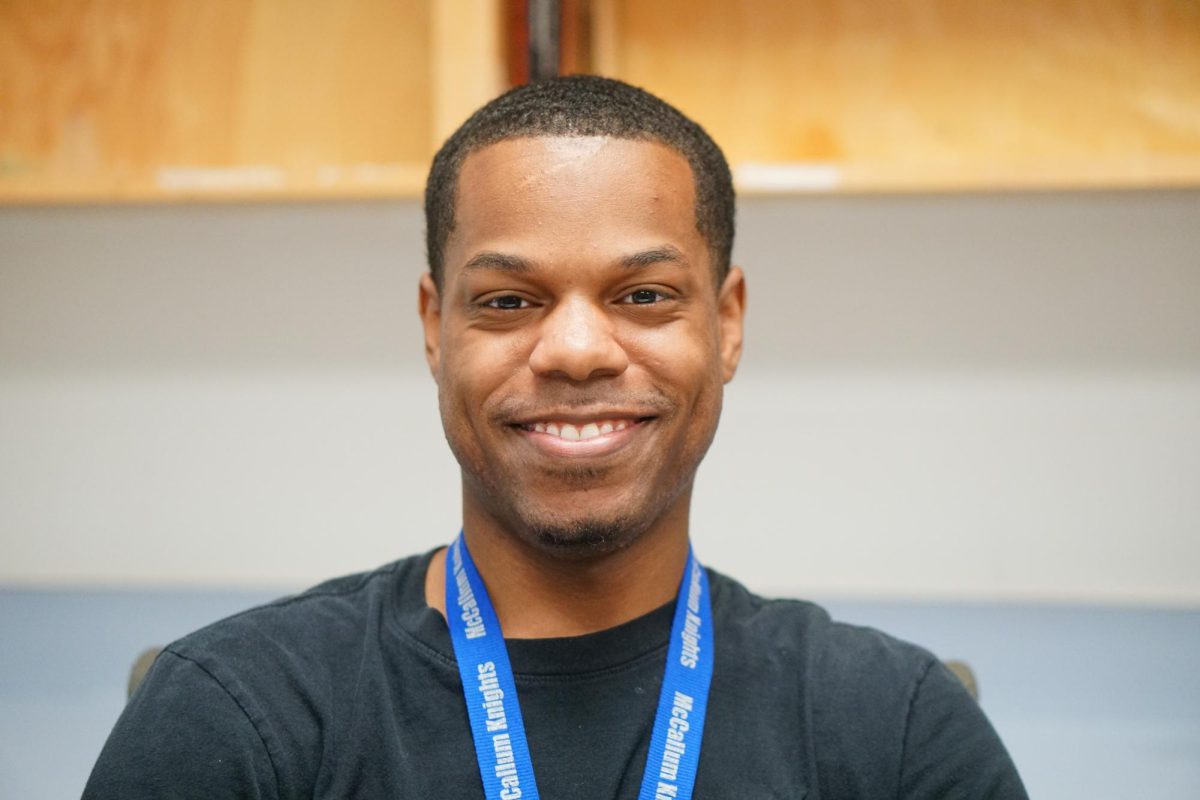 MCCALLUM HIGH SCHOOL PART TWO: McCallum isn't just the place where Terrance Carson is starting his new career, it's also the place where his love for dance blossomed. As part of the 2015-2016 graduating class, Carson got to experience all McCallum had to offer as a student and experience new opportunities in the growing dance world. Now Carson returns to the school as the new co-director of the McCallum Youth Dance Companay and view the school from a new lens. Just days into the new positon, Carson already has ideas of how he hopes to help students succeed and continue their careers in the dance world, as well as his own. 
"I just want these students to dance hard." Carson said. "But regardless of what their aspirations are, even if they don't know what their aspirations are, while you're here, let's make the most of it." 
Given how close McCallum hits to home, the job was a really unique opportunity. 
"This position just came out of nowhere." Carson said. "Honestly, I wouldn't want to teach dance anywhere else; this was the only place that could come and persuade me because it's just a very special place." 
Carson hopes to inspire young dancers to find their voices through dance and continue to explore that world, and enjoy that journey.
"It's amazing how you really don't know what's happening later on in your life, but just be prepared for everything." Carson said. "I want to prepare them for being choreographers, teachers, dance professionally for 20-plus years, whatever I can offer them, I want to give them everything." 
While Carson has just started his journey teaching at McCallum, his aspirations for the school and his students stretch long and far, and he hopes to create an impact on each and every person he can. 
Caption and photo by Chloe Lewcock.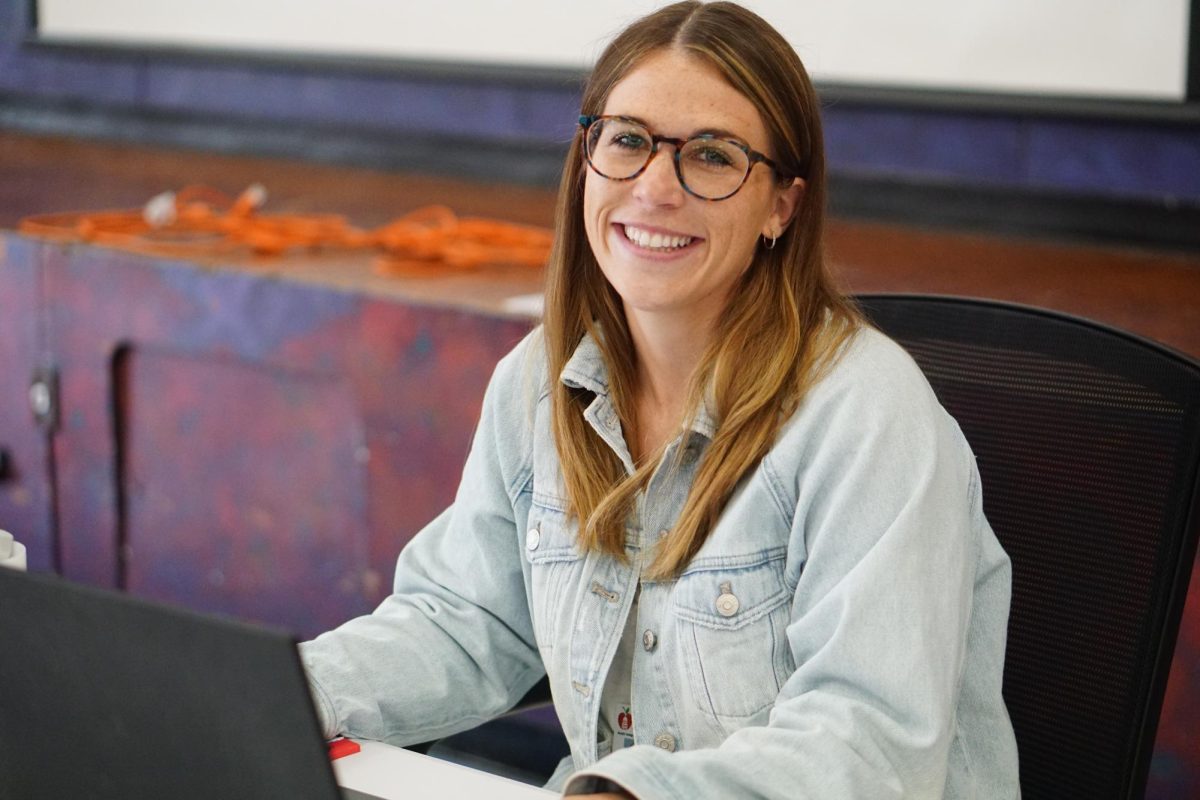 FROM LITTLE TO BIG:  Nicolette Mueller is one of Mccallum's brand new counselors after previously working at Kiker Elementary School. She is excited to work as a high school counselor, helping students solve academic and personal issues, after discovering enjoying working in a high school during her internship to become a counselor. 
"I like helping you guys with graduation stuff," Mueller said. "And I also like helping support you guys anytime you need help or someone to talk to. I like how it's kind of all intertwined."
She also explained her choice of Mccallum over other highschools in the area being attributed to the Fine Arts Academy. 
"All the students are so talented, and I just wanted to be part of it," Mueller said.
Caption by Josie Mullan. Photo by Sofia Saucedo.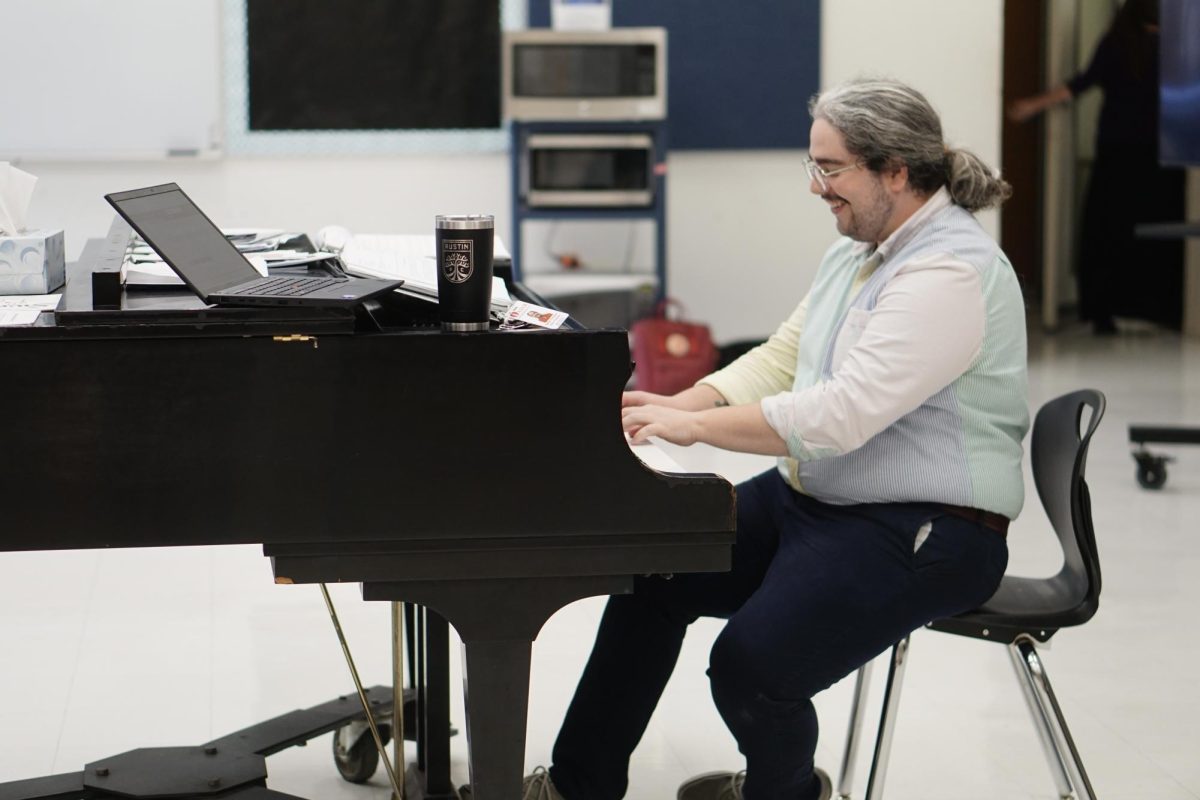 A BREATH OF FRESH AIR: Nathan Thompson, the new choir teacher, just started his second year of teaching, and his first year at McCallum. Thompson spent his previous year at Chisholm Trail Middle School, and was excited by the opportunity to start educating older kids.
"I had a really good high school choir experience and wanted to be able to provide that for other students as well," Thompson said.
Thompson enjoys his job because he gets to see his students grow.
"My favorite part of it all is just seeing the process," Thompson said. "The first day when we work on music it's a little rough, but I like seeing the transformation that it goes through to get to the point where it's ready for the concert, and you can really hear what that piece of music is supposed to sound like."
Thompson is most excited about the strong support for fine arts that McCallum offers.
"Being at McCallum is a breath of fresh air," Thompson said. "There's already more respect for it [fine arts], but there's also that willingness to come in and work and want to be at a higher level. That's a really cool thing and you don't get that everywhere."
Caption by JoJo Barnard. Photo by Francie Wilhelm.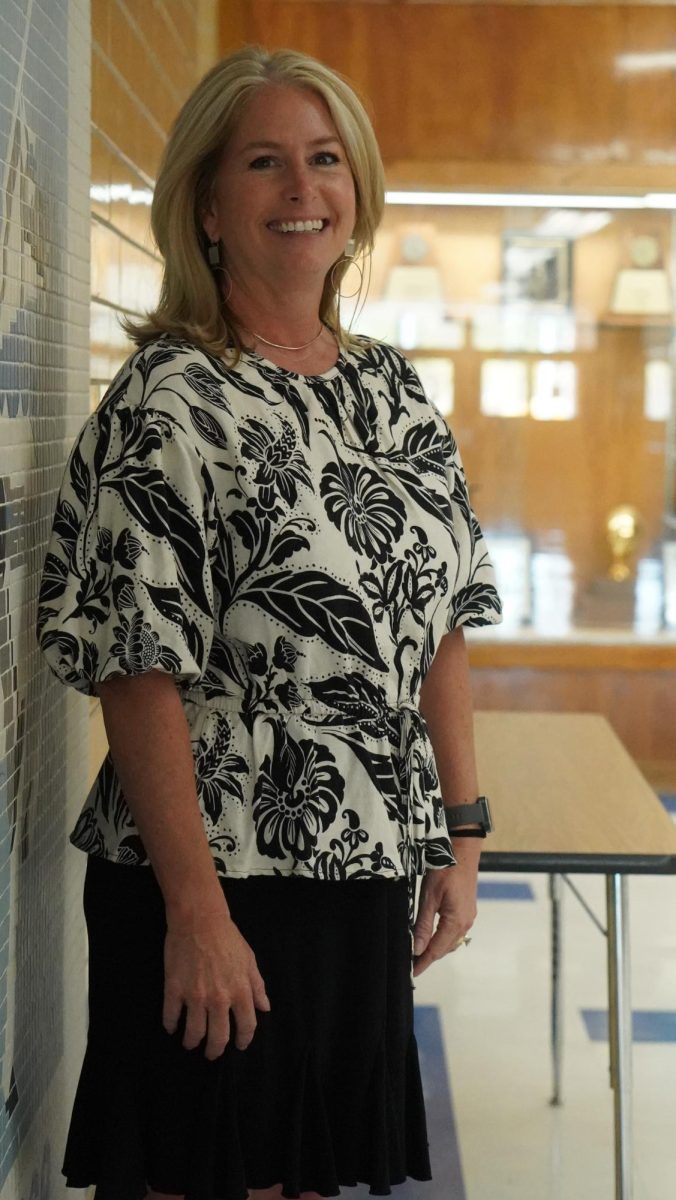 BALLARD BRINGS EXPERIENCE: Tami Ballard is one of the three new assistant principals this year. With 27 years of experience, Ballard enjoys working in education. Her favorite age group to work with is high schoolers because, in her experience, the students are more mature and can have deeper conversations.
 "I like to see the perspective that kids have at this age," Ballard said. 
From teacher, to instructional coach, to leader of gifted and talented and English as a Second Language programs, to assistant principal, Ballard said her journey to McCallum is the result of her commitment to student success. 
Ballard is excited to see what the future holds for her McCallum. 
Caption by Violeta Dimova. Photo by Gaby Esquivel.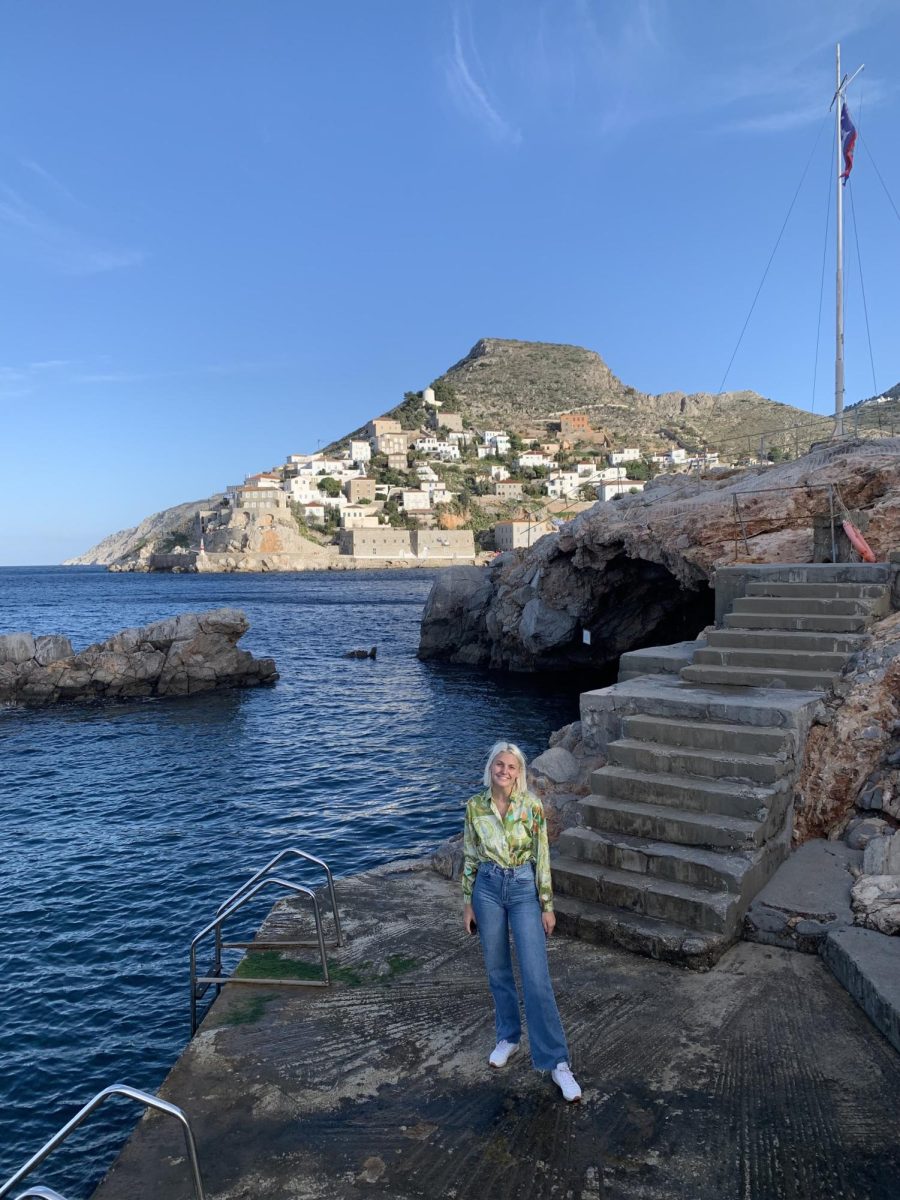 FROM SPAIN TO MAC: Before coming to McCallum, new social studies teacher Maria Priebe taught for two years at bilingual high schools in Spain. Working in a completely different school system has been one of the highlights in Priebe's teaching career. 
Priebe wants to help her students develop a deeper understanding of social studies, rather than just rote memorization. 
"I see social studies as a way to help students understand the world around them and also, by means of doing that, the people around them," Priebe said. "I want students to think about why people did things and their perspectives." 
When she's not teaching, Priebe enjoys exploring Austin's live music scene, visiting Barton Springs and keeping up with her many hobbies including ceramics, volleyball and travel. 
Priebe advises her students to work hard, but also try to enjoy high school as much as possible.
"High school is a really, really special time," Priebe said. "So work hard, but enjoy it and the people around you."
Caption by Mira Patel. Photo courtesy of Priebe.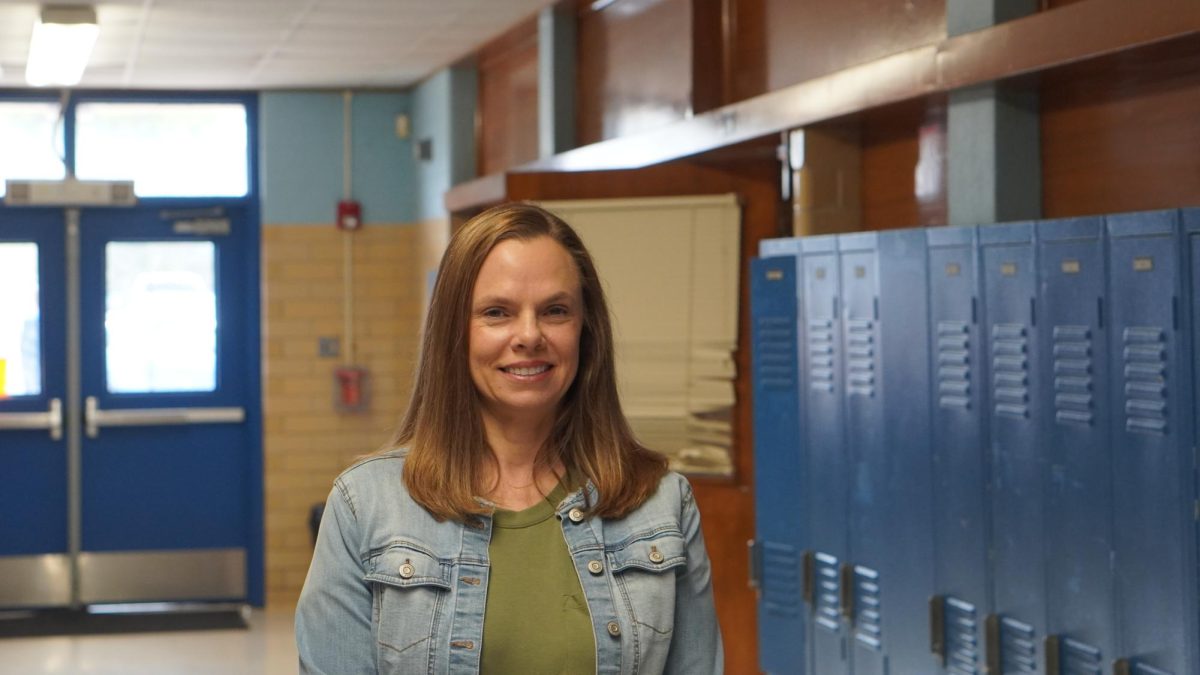 FOR KIRBY, IT'S ALL ABOUT THE KIDS: With 19 years of educational experience under her belt, Teri Kirby is one of three new assistant principals. 
Kirby started as a teacher, transitioned to an instructional coach and has been an assistant principal at various schools for the past five years.
"The reason I'm an AP is because my daughter is Hispanic, and she has had some experiences in high school that I had not seen from a bigger perspective before," Kirby said. "It's really important to me to make sure that I help advocate for all kids so that all kids have the best possible education that public education can provide."
Caption by Violeta Dimova. Photo by Winnie Roberts.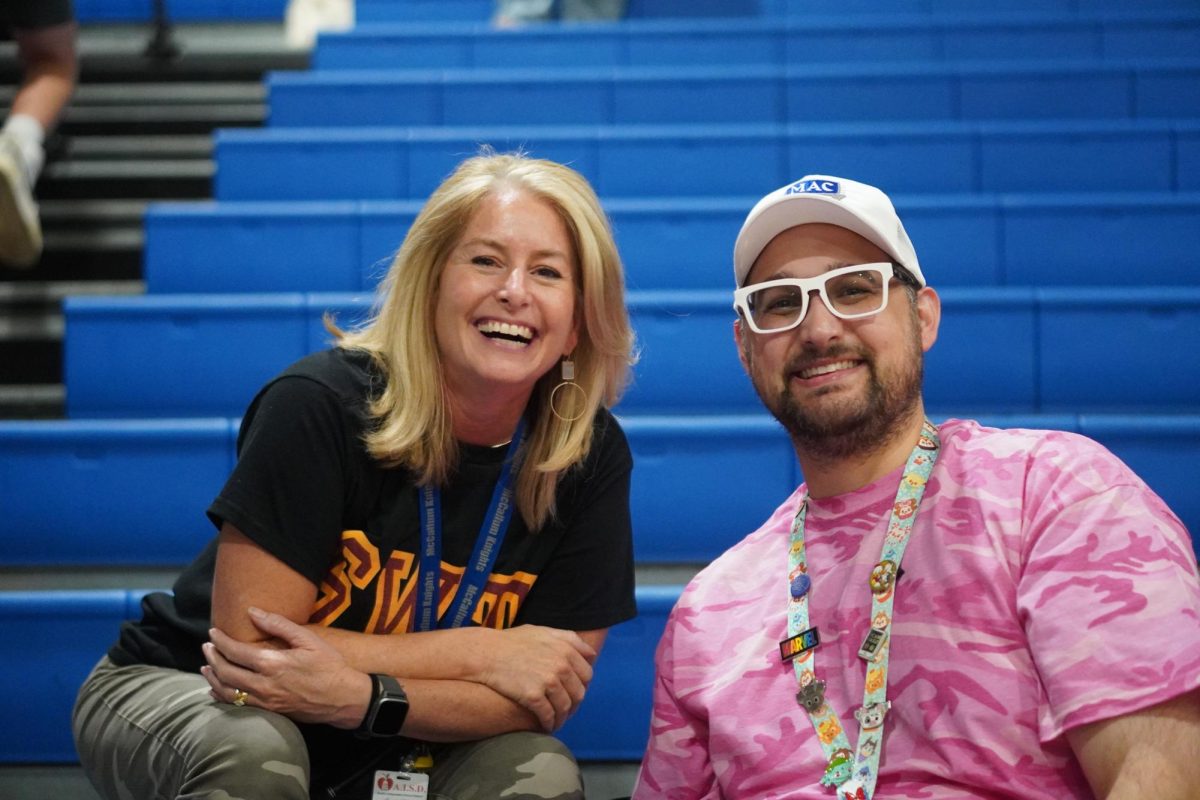 PARROTT PREPARES TO TAKE ON FAA: Dr. Sam Parrott is the new Fine Arts Academy assistant principal. Parrott, a former choir director and teacher, has worked in the education industry for 12 years.
"When I was offered the position of being in the Fine Arts Academy, it got me excited for this job," Parrott said. 
Taking on his first year as an assistant principal, Parrott is looking forward to becoming a part of the McCallum community.
"I like being able to work with the whole school, so this job in the AP position really spoke to me," Parrott said. 
Caption by Violeta Dimova. Photo by JoJo Barnard.