Griffith to leave Mac, accepts 'dream' job at Ann Richards
Search for new principal, leadership transition to take place in June
Principal Nicole Griffith announced to faculty on Thursday afternoon that she has accepted the principal position at the Ann Richards School for Young Women Leaders and will leave McCallum at the end of June. She expressed gratitude to her colleagues for welcoming her and her family into the Mac community. While she is sad to say goodbye to Mac, Griffith is looking forward to realizing a "lifelong dream" in her educational career. 
"
I am grateful to each of you and I will continue to admire the kind and talented students and staff that make McCallum such a wonderful place.
— Nicole Griffith
"The Ann Richards school was founded the same year I began my career in AISD," Griffith said in an email Thursday afternoon. "I have followed their progress with much interest and feel a calling to help in the mission of empowering girls to build confidence and engage in creative leadership opportunities. This decision did not come lightly, but I am confident it is the right choice for me in my path as a life-long educator."
Griffith was installed as the permanent McCallum principal just two years ago after a year as interim principal, ushering in an era of stability after becoming the third principal in three years and guiding the school through the COVID-19 pandemic. 
"My time at McCallum began during the height of COVID and has truly been a great adventure," Griffith wrote. "We met the challenges of this extraordinary time with creative problem-solving and a roll-up-your-sleeves spirit. I am proud of the work this faculty and our students have accomplished during such a tumultuous time." 
According to associate principal Andy Baxa, the administrative team learned about Griffith's decision before the rest of the faculty and school. Baxa has appreciated the experience of working with Griffith.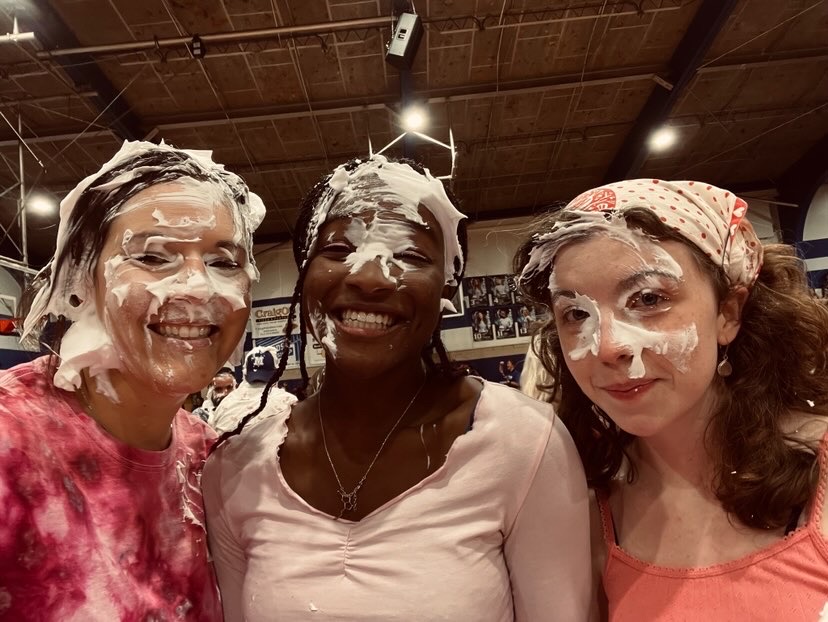 "Ms. Griffith is a compassionate, collaborative leader who cares about the success of the students and staff," Baxa said. "I enjoyed my time working with her and have learned many lessons that will benefit me in the future."
To graduating senior Caytie Brown, Griffith was an important mentor figure as soon as she was given the principal job. 
"We had a meeting as a part of my district equity project, Project Impact," Brown said. "Ever since then, we have worked together for that project." 
The pair also worked together in the student equity council at McCallum, which later turned into the AISD Equity Advisory Committee. 
"
My hope is the next principal will appreciate the unique culture of McCallum.
— associate principal Andy Baxa
"She's someone who I have always been able to turn to and has pushed me to go out there and do things," Brown said. "I am so grateful for the stories and laughs we have shared."
While Brown won't be spending any time in a Griffith-less McCallum, she feels that Mac is "losing a good one."
"She has such an incredible life perspective, and it's something that really adds to the Mac community," Brown said. 
In an email that immediately followed Griffith's email announcement, Austin ISD detailed the plan for selecting and hiring a new administrator.  
"Generally, what we look for in a principal is based on the Austin ISD Leadership Framework: instructional leader; talent developer; executive leader; and culture builder," Dr. Terrence Eaton, the district's interim associate superintendent of secondary schools, wrote in the email.
Community members are invited to fill out a survey, which closes on June 11, to build a "principal profile" of goals and wishes for the next McCallum principal. Additionally, Knights will be directly involved in the interview process, with the interview committee being made up of Campus Advisory Council parent and teacher co-chairs, PTSA president or designee, Mac teachers/staff and the associate superintendent and executive director.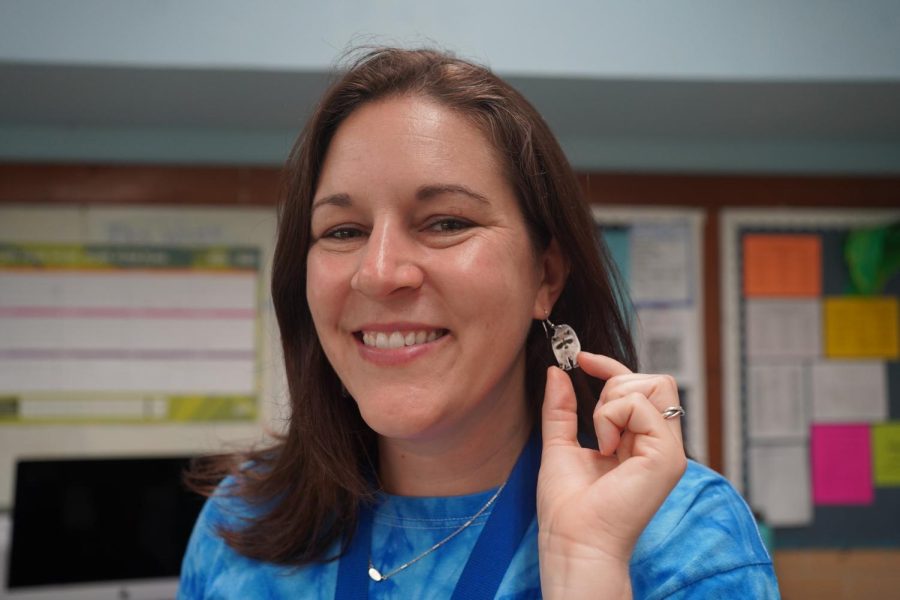 "My hope is the next principal will appreciate the unique culture of McCallum," Baxa said. 
Candidates will be selected and interviews will be conducted throughout the month of June. By June 26, Eaton will notify the Board of Trustees of the final choice. 
Even though she's leaving the campus behind, Griffith will continue to carry the positive impact Mac has had on her. 
"McCallum will always hold a special place in my heart," Griffith said. "I have learned so much from our students and staff and have always felt warmth and acceptance from this community. I am grateful to each of you and I will continue to admire the kind and talented students and staff that make McCallum such a wonderful place."
Leave a Comment