One last time
Freshman takes her final bow as competitive cheerleader
2 minutes 30 seconds. 
All for one, one for all. 
"
It has forced me to keep going when I feel like I cant.
— freshman Lilia Williams
Fear, excitement and adrenaline course through Lilia Williams as she steps onto the competition stage to compete for the first time as a competitive cheerleader.
Lilia Williams felt a home she stepped into Cheer Station at age 12. She watched a team of girls who became more than just friends; they became sisters. After a year of dreaming about being a part of this someday, she decided to try out, and she made the team.
 Although she was so happy to have made the team, the realities of that success soon hit. The time commitment, money and impact on her mental health. Lilia was doing four-plus hours of work every week, on top of school and cheer privates to keep her skills perfect. Crying, yelling, brutal team practices. Lilia came to school stressed and in a bad mindset. Everyone had two ambitions in common: to hit their routine and win Summit. Lilia remembers the drive of the team at that time, which has carried into everyday life.
"It has forced me to keep going when I feel like I can't."
The team made it to Summit that year, the best competition you can go to.  The outcome of this competition wasn't their best, but Lilia knew she had next season.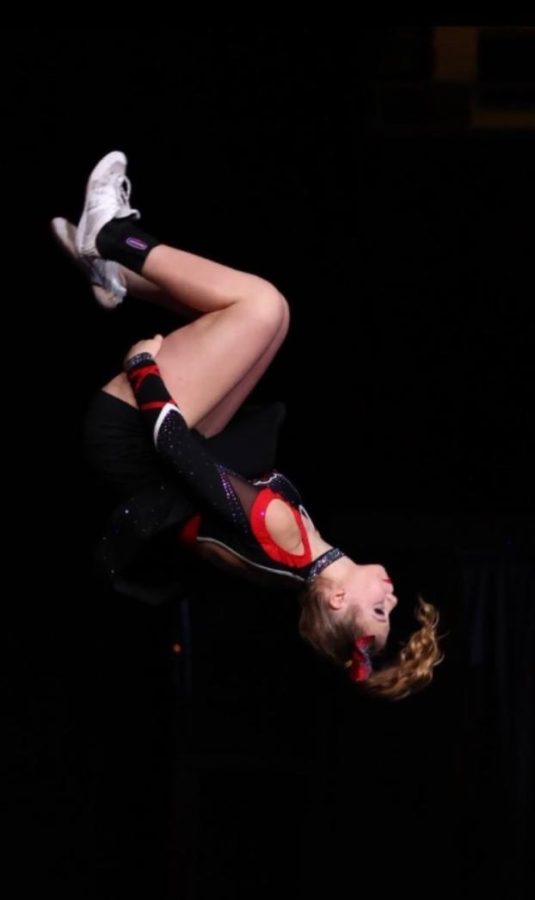 But Lilia wasn't able to commit to the team again when she made her high school cheer team. The season started at Cheer Station, and she resigned. Nothing broke her heart more than leaving. 
During the season, a girl got hurt and they called Lilia back for one competition. She had a lot of emotions: scared to mess up and sad for her last competition. 
The music stopped for the last time, she knew she would never compete again. 
2 minutes, 30 seconds.
Hit, pose, done.