Argentina will hoist the 2022 World Cup trophy
Other bold predictions: the Stars and Stripes won't make it past the quarters; Uruguay will do better than expected
It's time for the beautiful game to take its rightful place on top of the throne in the sports universe as the whole world will be captivated by the beginning of the World Cup which began Sunday evening in Qatar. Now in back-to-back World Cups we have a first time host nation and the first host nation making its debut in the tournament since the first World Cup in 1930 when Uruguay hosted.
Qatar has been busy getting ready to host the world as it is estimated the smallest country to hold the competition spent over $200 billion in expenses on building seven new stadiums, a new airport and countless other tourist amenities.
But as many host nations have learned in previous World Cups, paying the tab to host a World Cup doesn't help you reach your World Cup dreams. On the field, Qatar is looking to follow in Russia's footsteps and not South Africa's, as both those host countries weren't favored to reach the knockouts, but South Africa is the only host to not qualify for the knockouts. The Qataris got off to a disappointing start in that quest with a 2-0 loss to Ecuador. In doing so, Qatar became the first host nation not to win the opening game as the host team.
This World Cup is noteworthy for another reason: it's the first ever winter World Cup, but it may not be the last with Saudi Arabia, Egypt and Greece all putting in a cross continent bid for a future tournament.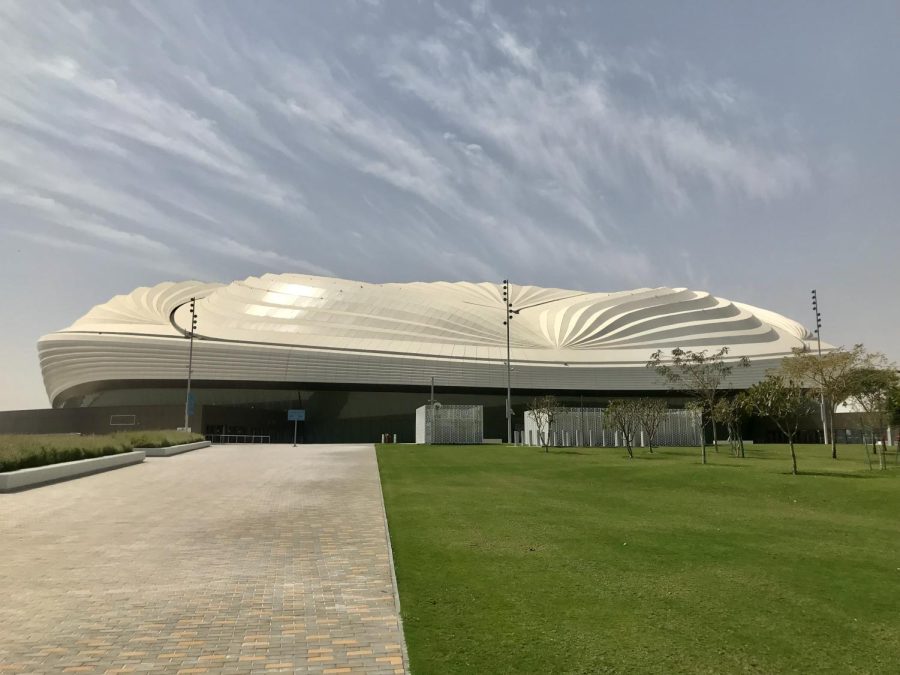 Defending Champions — France
No team has won back-to-back World Cups since Brazil in 1958 and 1962, but this France team definitely has the depth and star power to give that accomplishment a run for its money. Leading the way for Les Bleus is Kylian Mbappe, last tournament's Young Player of the Tournament. Despite possessing ample firepower, star power and experience up front, Les Bleus will have to field a whole new midfield quartet from the trio that defeated Croatia 4-2 four years ago. With newly crowned Ballon d'Or winner Karim Benzema, Paul Pogba and N'Golo Kante all unable to play due to injury and Blaise Matuidi having retired, the newbies touted to lead the engine room for France are young gun Aurélien Tchouaméni, veteran Adrien Rabiot through the middle and blazing fast Theo Hernandez down the left, with Benjamin Pavard down the right. While the defending champions aren't the favorites this year, they might have the best chance of any European team, but their young stars will need to step up on the big stage.
The Favorite — Brazil
The odds on favorite to win this year's edition of the cup is Brazil with arguably the most well-rounded team and stars at every level of the field. Known for its flair and offensive prowess, Brazil is currently led by an incredibly in-form player with 20 goals and assists through 14 games in Ligue 1 this season, Neymar Jr., who will need to continue this form to make those bets come true. Neymar is used to playing on the left, where rising star Vinicius Jr. will make his debut, but Neymar has played centrally for Brazil truly showing his versatility and playmaking prowess. With world class players littered throughout the team like: Alisson Becker in goal, Marquinhos at center back and Casemiro in midfield, The Seleção is looking to become the first South American team to win since Brazil pulled off the feat in 2002.
Dark Horse Pick — Uruguay
We'll see a constant here that if you're a country led by a valuable player who's running real hot, then we expect that form to carry into the tournament and cause some trouble for opponents. That's exactly what we expect from the Uruguay and its star player Federico Valverde. Even though he was brought to Real Madrid with the hope of replacing someone in their aging midfield and shone when given the chance there, he has now ended up doing a ton of damage from the right forward position this year scoring six goals in La Liga this year. For La Celeste though, we expect Valverde to be played in the midfield next to Rodrigo Bentancur and the two will have to do a lot of defensive work with older defenders who'll struggle with the faster teams. Lastly, their two top goal scorers all time, Luis Suarez and Edinson Cavani, will be returning for another World Cup, obviously with a little less juice than in year's past, but this team has a nice blend of players ready to breakout, in their prime and with plenty of experience.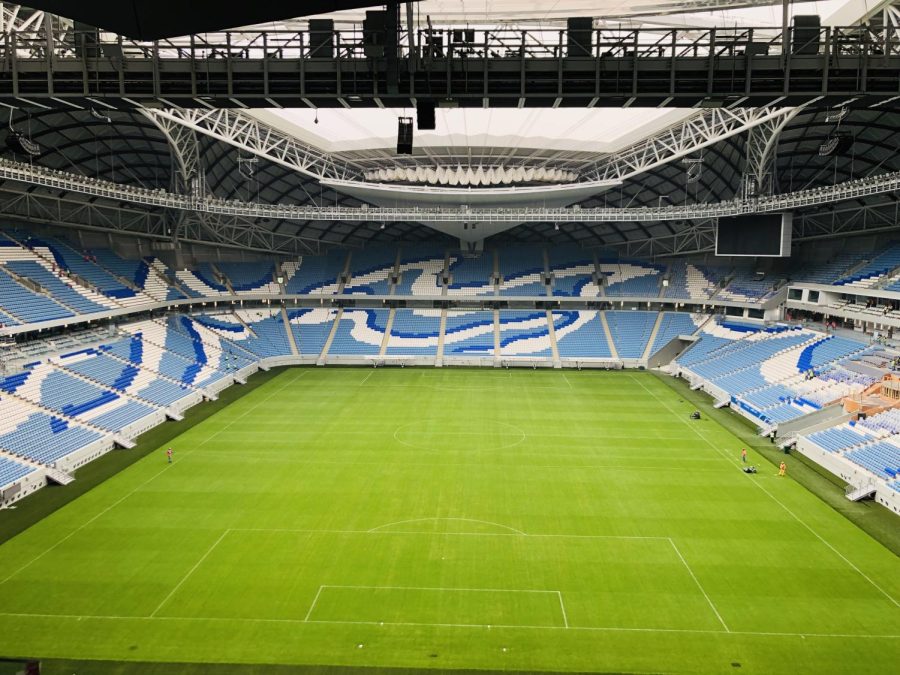 Back in the Fray — The Stars and Stripes
As much as the optimist in me will say the United States will make the quarters or semifinals, the realist in me knows this is a stepping stone so we can make a big push for the final in 2026 when we'll be co-hosting with Canada and Mexico. A reason to take this tournament as a stepping stone is the fact that we are traveling with the second youngest average squad age to Qatar at 24 years of age, but that lays on the bright side for the future as it is also touted that the United States are entering a golden generation of talent.
With all that being said, the United States are back in the competition after eight years and are entering the arena prepared to battle. The way for the team to advance is through the wings and unlocking their dynamic forwards in Christian Pulisic and Timothy Weah who need to be involved in goal scoring to advance. The troubled areas for the United States team lay centrally in defense and up top. Chris Richards and Miles Robinson are unavailable at center back for the competition through long term injury, and the striker position has been up for grabs for a while now with no one making a strong enough case to secure the spot.
Other notable players on the Stars and Stripes roster include Jesus Ferreira, Josh Sargent and surprisingly Haji Wright. Coach Greg Berhalter had form in mind with these selections as Wright has scored nine goals this season, while players like Ricardo Pepi and Jordan Pefok were left out even though they contributed a lot to World Cup qualification.
What of our Next Door Neighbors?
Similar to the United States, but even to a larger extent having Belgium, Croatia and Morocco in their group, Canada will use this World Cup also as a progress report opportunity as Les Rouges move into a golden generation, lite. Canada has the best player of the three continental North American countries in 22 year old Alphonso Davies, who with his blazing speed covers the whole left side of the field and does so much in their build up as their best and most creative player. Taking part in such a tough group though, the hopes are not much higher than advancing to the knockouts.
For our neighbors down south though, Mexico is always competitive in international tournaments, last being knocked out in the group stage in 1994 and helped knockout the previous defending champs Germany in the last World Cup. Mexico will try to keep position under coach Tata Martino, but that doesn't mean they'll score a bunch of goals, in fact their main striker Raúl Jiménez has hit a dry spell recently which can provide trouble for Mexico in a difficult group containing Argentina, Poland and Saudi Arabia.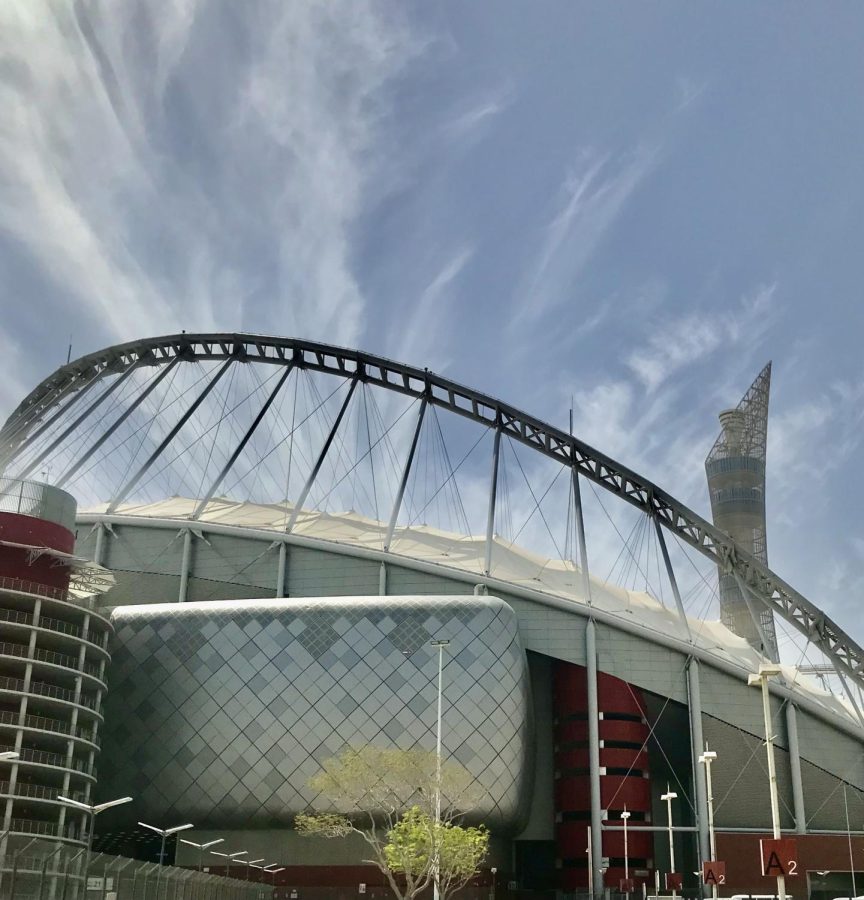 Breakout Candidates
Jamal Musiala (Germany, attacking midfielder)
My favorite for the Young Player of the tournament has to be Jamal Musiala after the way he's started the season for Bayern Munich with 15 goals and assists through 12 starts in the Bundesliga. Musiala does a great job of finding pockets of space to expose in between the defense and midfield lines of the opposition. Musiala will have many familiar teammates at the tournament as Germany hopes the Bayern Munich link up of Musiala, Serge Gnabry, Leroy Sane and Thomas Muller will be able to carry them offensively with no conventional striker options.
Darwin Nuñez (Uruguay, striker)
After scoring 26 goals in Portugal in his age 22 season and making an €80 million move to Liverpool from Benfica this summer, Nuñez has struggled adjusting to his new team. Nuñez's play style of wanting to run in behind the defensive line and hanging up high near the opposition's penalty box hasn't fit Liverpool's style of recent years, but should suit Uruguay well. His blend of size and strength are what make him deadly up front and his youth can provide some much needed juice for an aging Uruguayan attack.
Andreas Skov Olsen (Denmark, winger)
Another country available as a dark horse contender is Denmark who were able to knockout France at the 2021 European Championships. The team is well rounded with a physical back five in defense, a midfield full of work horses and a forward line with Olsen serving as an old conventional winger trying to get to the byline and serve in some balls, but don't think he can't cut in and shoot with his dangerous left foot.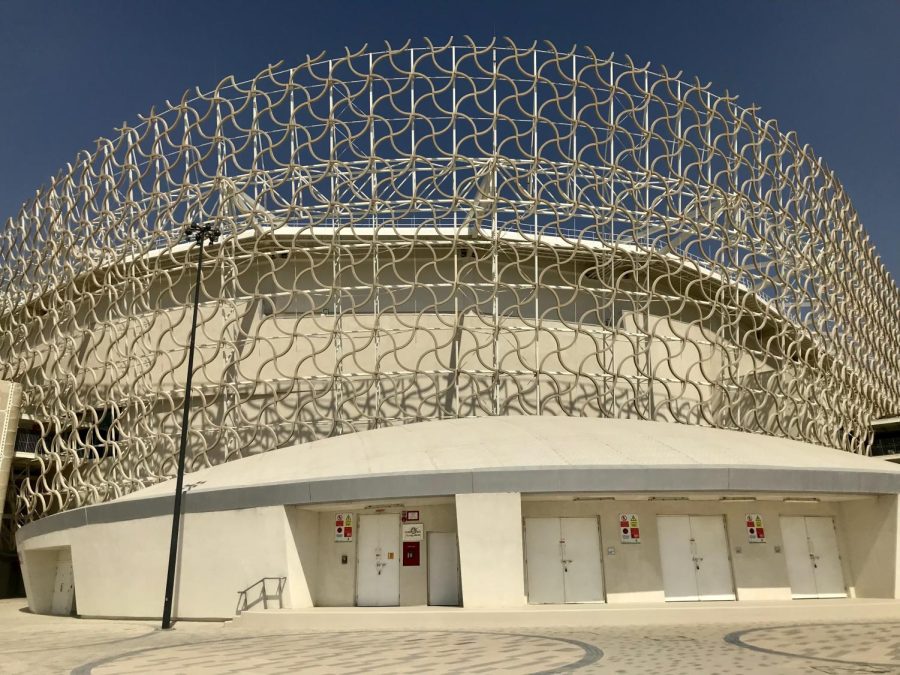 Putting the Backpack on
Harry Kane (England, Striker)
As much as England likes to chant "It's coming home," it has not been home since 1966, but this team under manager Gareth Southgate has been very successful reaching the European Championship and World Cup semifinals. In both competitions, Kane was either first or second in goals scored for the tournament with 10 goals combined from the two and no other England international scored more than three combined from the two. Even with the talent that England boasts, their threat of goal is on the back of one player for the most part as Kane even has to drop deeper and help facilitate due to England's tactics of having a deeper defensive line.
Kevin De Bruyne (Belgium, midfielder)
Belgium has not made much of its golden generation, and this seems to be their last shot with many players reaching their 30s entering this tournament. But, they do happen to have the best midfielder in the world on their team in De Bruyne and while soccer is a team game, one player can change all of it. De Bruyne plays for a club team in Manchester City that houses much of the possession in a game and relies on creating so many chances, that simply by volume they will score goals. Well, De Bruyne is the fulcrum of those chances as he likes to float around the top of the penalty box serving in crosses and through balls that the average player would never have seen as a passing option. With Romelu Lukaku getting on the end of these passes and De Bruyne's eye for goal himself, he can very well lead Belgium far in this competition.
Emi Martinez (Argentina, goalkeeper)
Similar to De Bruyne being able to dictate the flow of a game himself, Argentina has another player who may even be a little bit better at that than him in Lionel Messi. But, for Argentina to advance far in the World Cup, Messi can not be the only player to step up for Argentina like in the past. Argentina won the 2021 Copa America thanks in large part to a now well balanced team with Cristian Romero and Emi Martinez in defense. In the semi-final against Colombia, Martinez came away with three penalty saves and he was very animated after letting everyone know that he was the hero. While a single player can provide moments of brilliance and Messi will provide many, to win a World Cup a full team of great players is needed and Martinez provides stability and confidence at the back that Argentina has needed since Messi has led the way.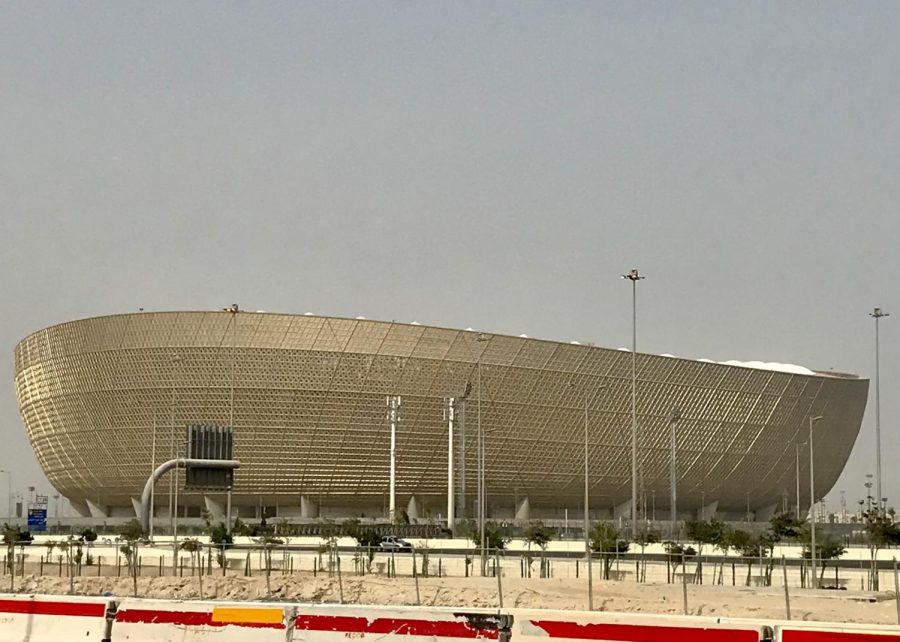 Everyone's Dream Final
In most likely their last World Cups, every soccer fan's dream final is Portugal vs. Argentina where we see the face off of our GOAT's, Cristiano Ronaldo and Lionel Messi. While this final seems to be a complete dream and fantasy, it isn't totally unrealistic as if both teams finish first in their respective groups, then they lay on opposite sides of the bracket and only need to win to match up in the final of dreams.
My Champion – Argentina
This seems like the poetic ending to Lionel Messi's career where if he wins the World Cup, he's won everything there is to win in soccer and should go down as the best to ever do it hands down. I might be picking with my heart here though instead of my brain but I can't deny this romantic possibility. Argentina should have an easy path out of their group and in a win-or-go-home-setting in the knockout rounds, it's hard for me to choose against the best player.