Love, labor and the little moments
Digital media students honored for their photos that document work, family balance
Chloe Lewcock, Noah Braun, Margot Evelyn, Sofia Thatcher, Grace Valdez, Brooklin Fisher, Wilson Corbitt, Tallulah Bingham, Smith Bohls, Terra Balentine, Millicent Ramsey, and Kiki Baker
September 6, 2022
It was Labor Day yesterday, and the federal holiday devoted to honoring the contribution of laborers to our national culture got us thinking of the role of work in our daily lives.
It's a theme that is central to the WRKXFMLY project, a national initiative to explore the role of work and family that has been a central part of the digital media class at McCallum for the past six years.
"
It was an eye-opening experience to get to see how hard my family works even past the normal bounds of their work days, and how despite how much they have to do they still create opportunities for family time."
— sophomore Chloe Lewcock
The 2021-2022 crop of digital media students produced 60 award-winning images in the project, and we are pleased to share 14 of them here as this week's Labor Day-inspired Tuesday Top 10 photo essay.
When she was a freshman in the course a year ago, Chloe Lewcock produced a collection of photos that earned nine of those 60 awards: four Awards of Excellence and five honorable mentions.
We asked Chloe to describe what participating in the project meant to her, and here's what she said.
"While WRKXFMLY started as a simple digital media assignment for me, it turned into not only a learning experience but an opportunity to understand the work and family balance in my own family. During the project, I got the chance to photograph moments in my life that showed how work, something that in reality doesn't stop at the end of the day, and family connect."
While the project allowed her to explore the interrelation between those two themes, it also gave her a chance to explore creative photography.
"The project gave me a chance to experiment with different photography techniques while also having the freedom to showcase the balance of these two things in my household. The opportunity was so unique because during the project I got the chance to take these pictures, but I also got to go through the process of getting constructive critiques on how to make them better which wasn't something I would get with a usual photo project. It was an eye-opening experience to get to see how hard my family works, even past the normal bounds of their work days, and how, despite how much they have to do, they still create opportunities for family time. This isn't something I would really notice on a daily basis, but through the WRKXFMLY project I got to see it and understand it more within my own life which is something I am so lucky to have."
We would argue that the good fortune is reciprocal because we are all fortunate to have Chloe's pictures and those of her classmates as windows into our shared world and the way that work and family shape our experience and make us who we are.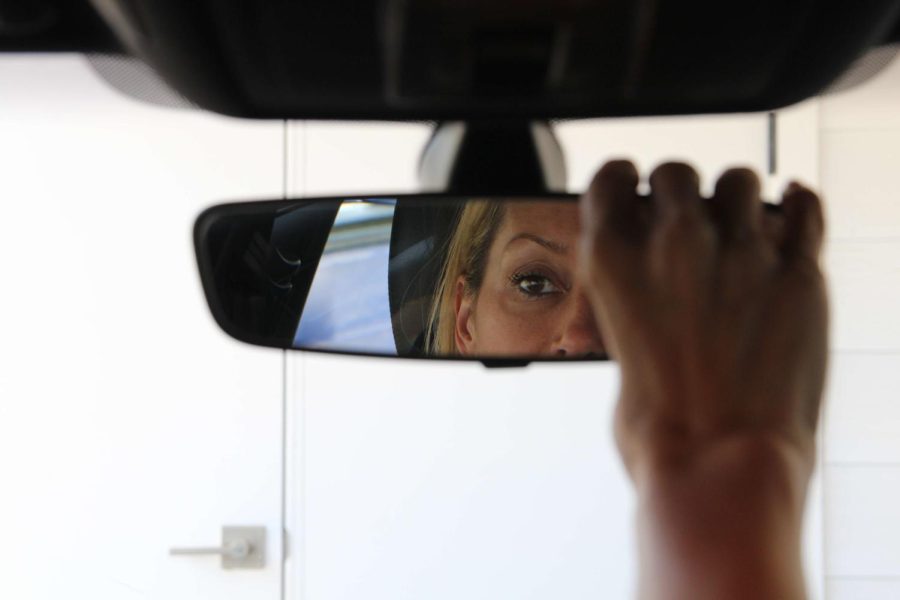 MORNING DRIVE: For me and my mom, our morning drive is sometimes the most time we spend together. At the end of the day, we are both bombarded with loads of work that can last hours, so we cherish our morning drive. With light classical music playing in the background, we always just talk about our upcoming days, week or even month. Photo by Chloe Lewcock.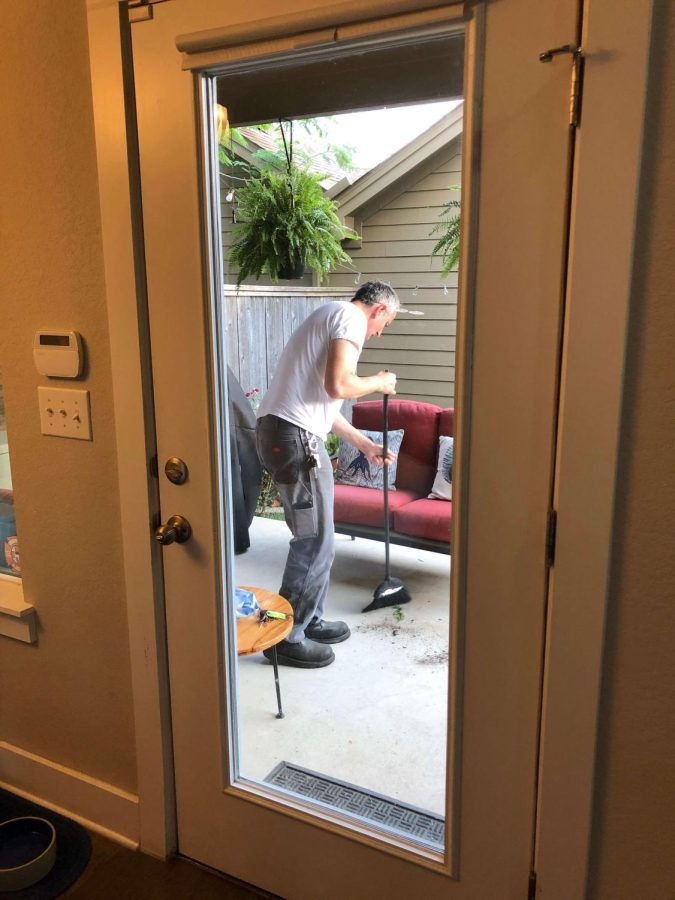 NEXT TO GODLINESS: On a particularly hot afternoon, my dad tries his hardest to keep our back porch relatively clean. My mom and dad both do their fair share of housekeeping, which I would count as work, even if it doesn't come with a paycheck. My dad knows that my mom is currently in nursing school and constantly has studying to do, so he has to pick up the slack, especially when it comes to keeping one of her favorite working spots in the house dirt-free. He has a full-time job, which has its own set of demands, but he's thoughtful enough to save just enough energy to make his family comfortable at home. Photo by Noah Braun.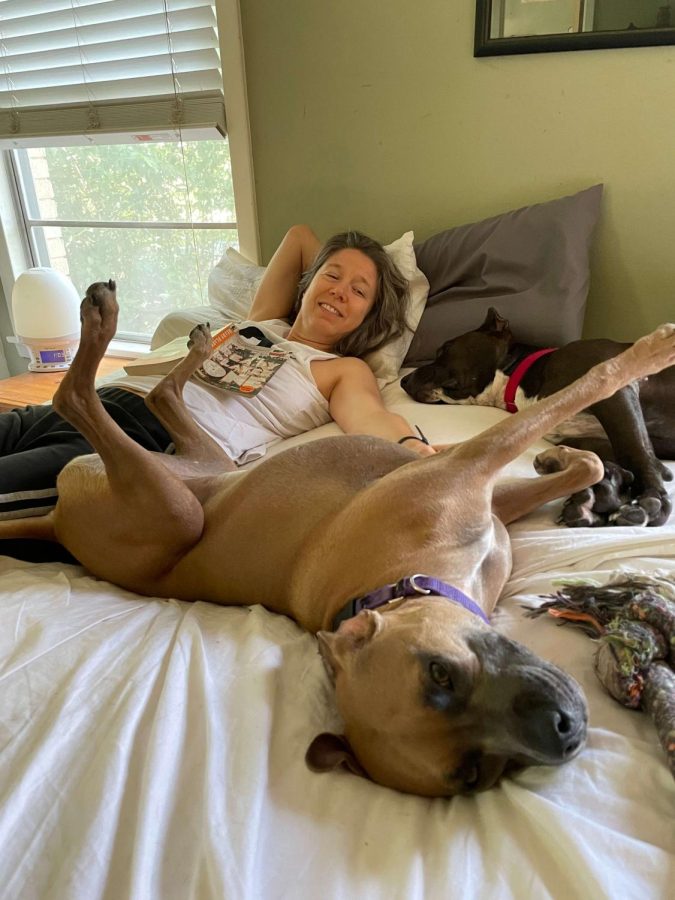 MORNING STRETCH: My mom and our dogs, Lena and Clayton, have always piled into the king-sized bed every night when it's time to go to sleep. Every morning, my mom tries to read her favorite book about improv because it helps her get inspired for her long day of work. However, reading in the mornings when the dogs want to play and run around is always part of my mom's morning struggle. Even though it's sometimes hard for my mom to stay on task when the dogs are just waking up, seeing how happy and joyful they are brings her so much happiness during the start of her day. Photo by Margot Evelyn.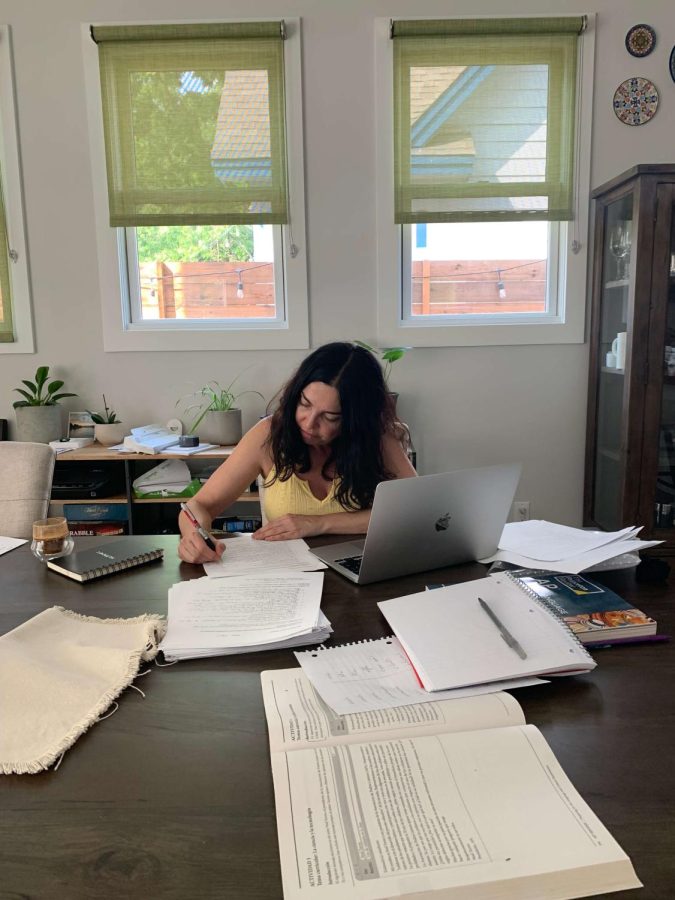 GRADING IS GIVING: My mom is a Spanish teacher at St. Stephen's Episcopal School. In this photo, she's grading her students' papers. Not only does she teach her students, but she teaches me. This year, she helped me study for my Spanish AP test. Using the big booklet in the front, we studied, and she graded my work. Photo by Sofia Thatcher.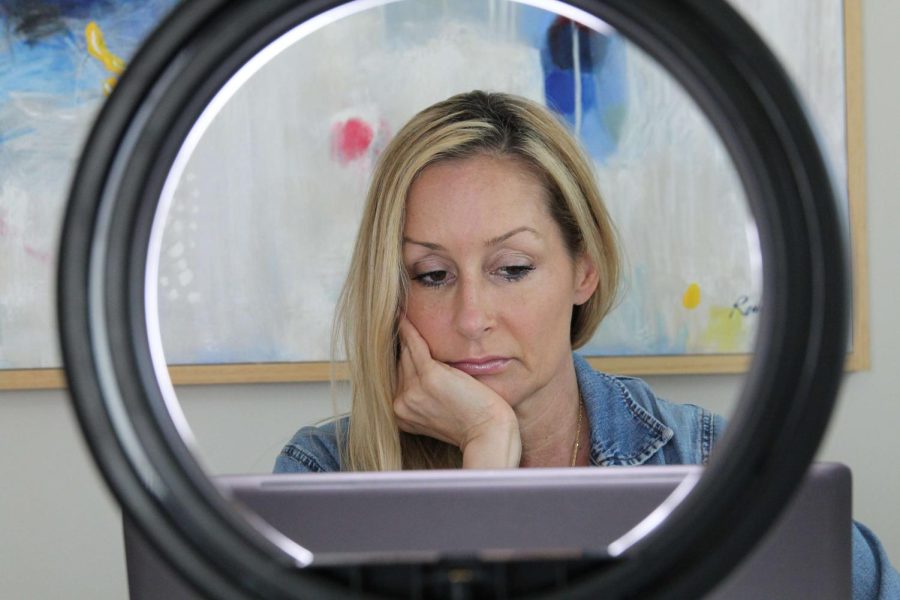 FOCUSED: A lot of my mom's work consists of her working from home, and that means meetings. While some are on the phone and some are on Zoom, they still require intense focus. As I watch her in this meeting, I can see how she is really paying attention to whatever is going on, and I know that once she's done, the light will go off, and we can hopefully hang out. Photo by Chloe Lewcock.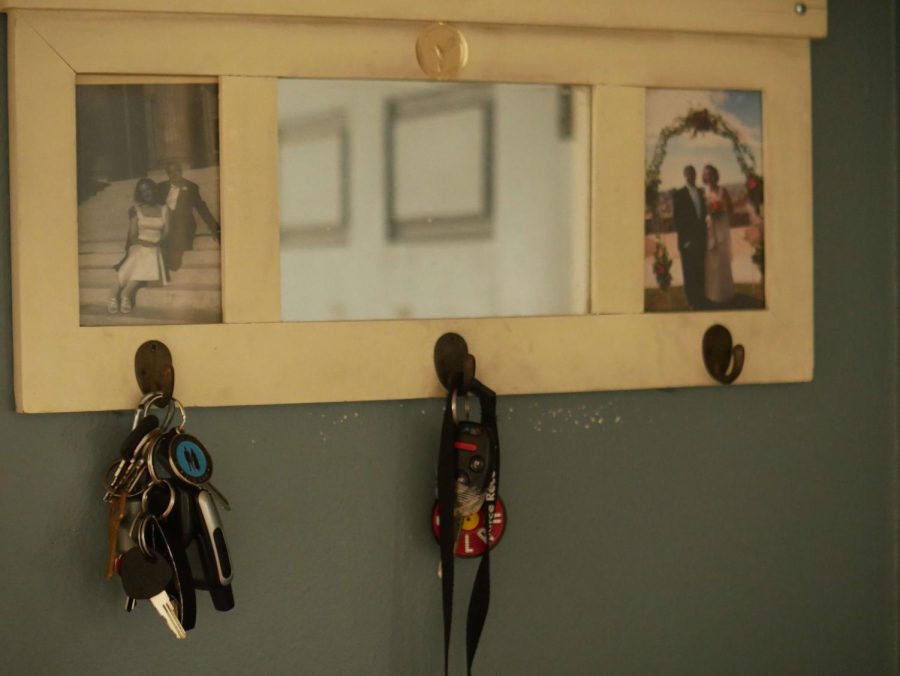 KEY HOOK: This is the key hook where my parents put their keys every day after coming home from work. It is a place that is associated with work to me but also linked to family as in the mirror above the keys there are photos from my parent's wedding. Photo by Grace Valdez.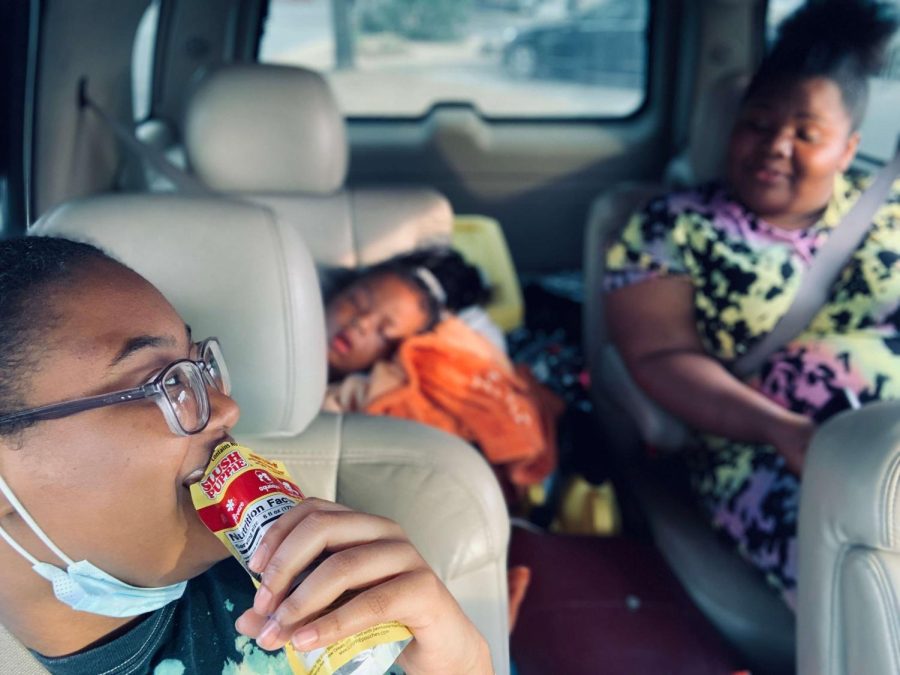 PARKING LOT: Reaching home after school, we all decide that it's too early for our adventures to end. So instead of going into the house and doing nothing, we go to HEB before my dad has to head back to work for the day. At HEB, my dad leaves my younger siblings and me in the car with the car running. Usually, my kid sister and I don't get along or we both are locked up in our rooms, me with our baby sister. Due to the separation between the two of us, we don't really have any great bonding moments, but today, in the car by ourselves for about 15 minutes, my kid sister and I had the best conversation and the best laughs and played around with some Snapchat filters until my dad's return. Photo by Brooklin Fisher.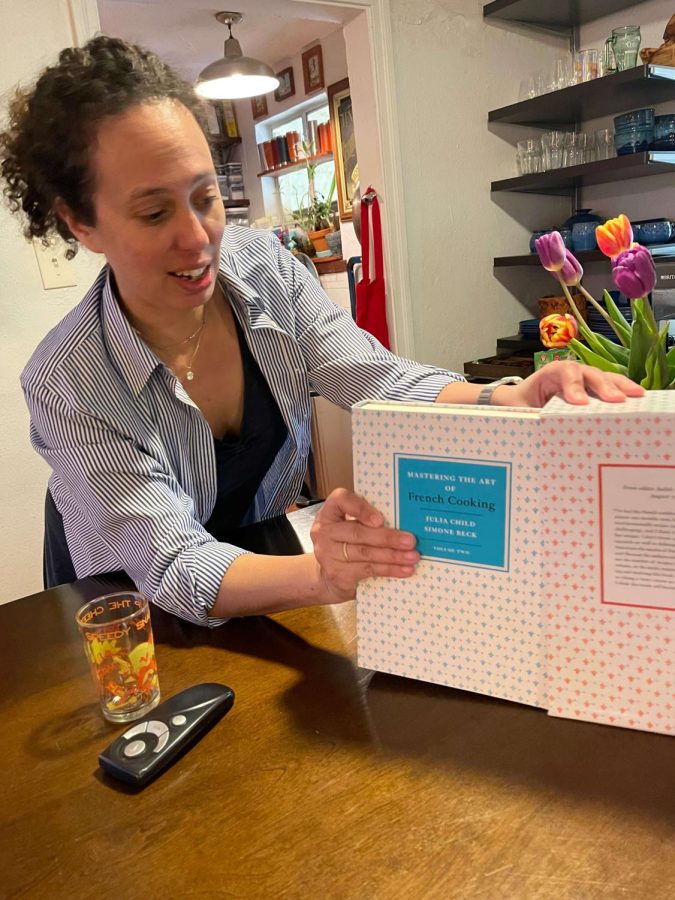 CULINARY ESCAPE: After a long day of work, my mom likes to read recipes from her Julia Child cookbooks and come up with new ideas for meals to make. My parents have been watching a show on Julia Child together and like it so much that they decided to buy her cookbooks. Cooking has always been a way for my parents to decompress and relax when things get stressful. Photo by Wilson Corbitt.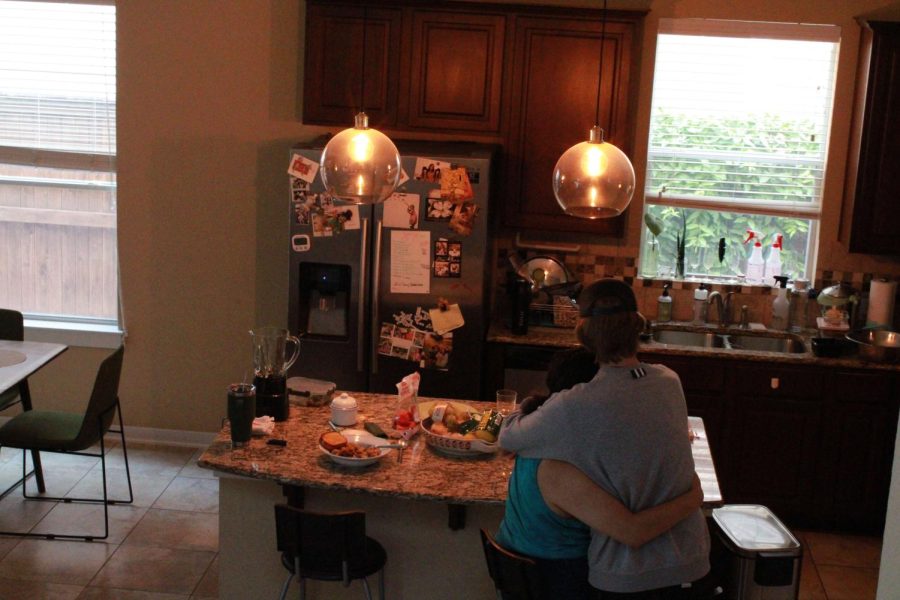 RECOGNITION: My mom and dad hug in the kitchen after a long day of being caught up in juggling the everyday battles of work and family. These trials and tribulations seem worthwhile when they take a moment to show affection and appreciation for all that they do for each other. Photo by Tallulah Bingham.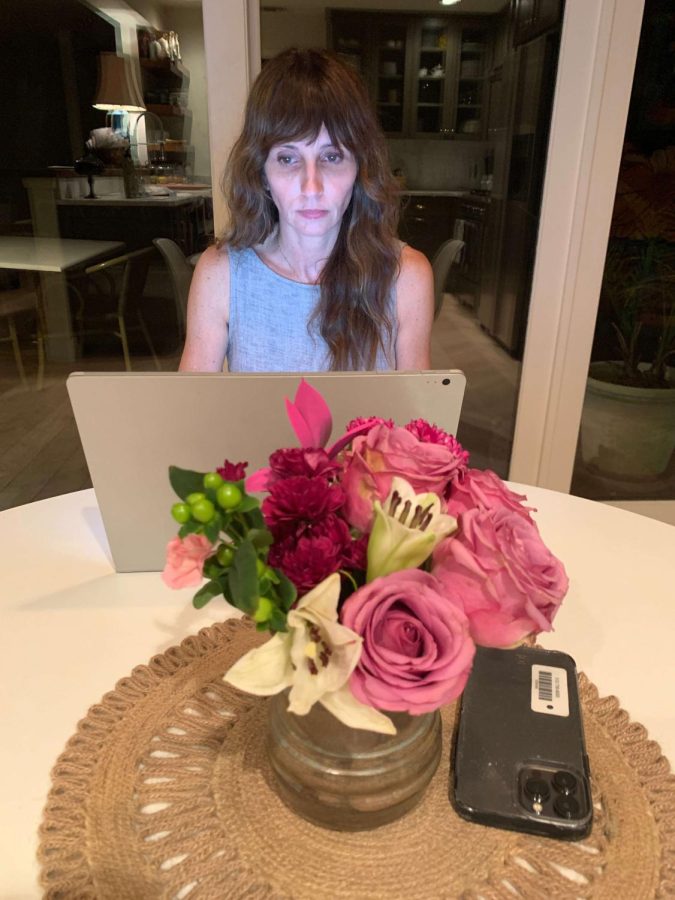 MOTHERHOOD: My mom works on replying to emails and finishing up work while in her home environment. She is sitting at her kitchen table in a familiar space. Photo by Smith Bohls.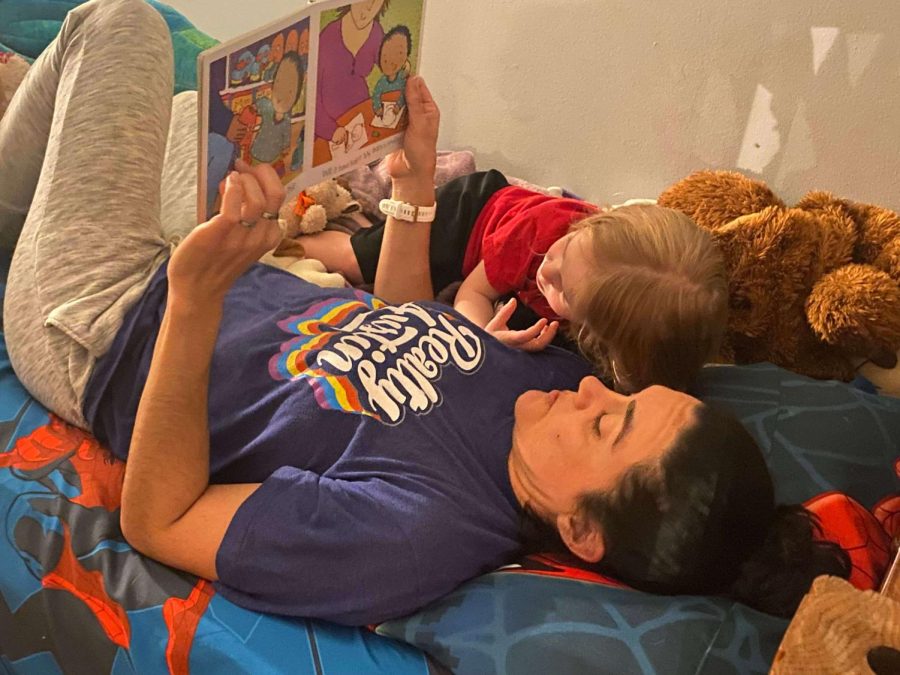 STORIES: My brother really loves books and my parents reading him stories, so it is a nightly routine, usually after dinner and his shower, for one of my parents to read him a book. My brother also really loves Spider-Man, so they got him Spider-Man sheets for his birthday, and that's what they're laying on here. Photo by Terra Balentine.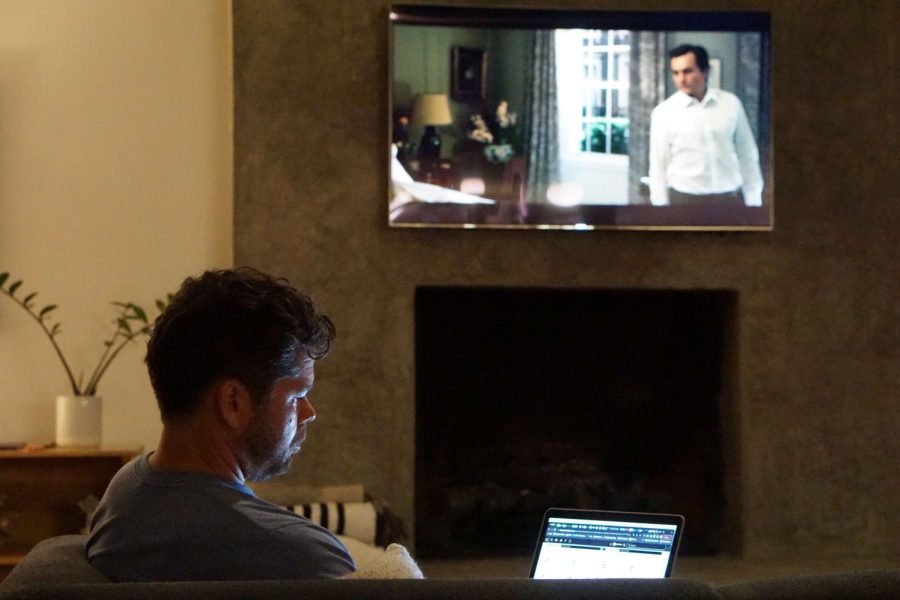 MULTITASKING: Even though we are home and spending time as a family, we all still have work to focus on and have to balance both. As individuals, we do our own things while spending time together as a family. Photo by Chloe Lewcock.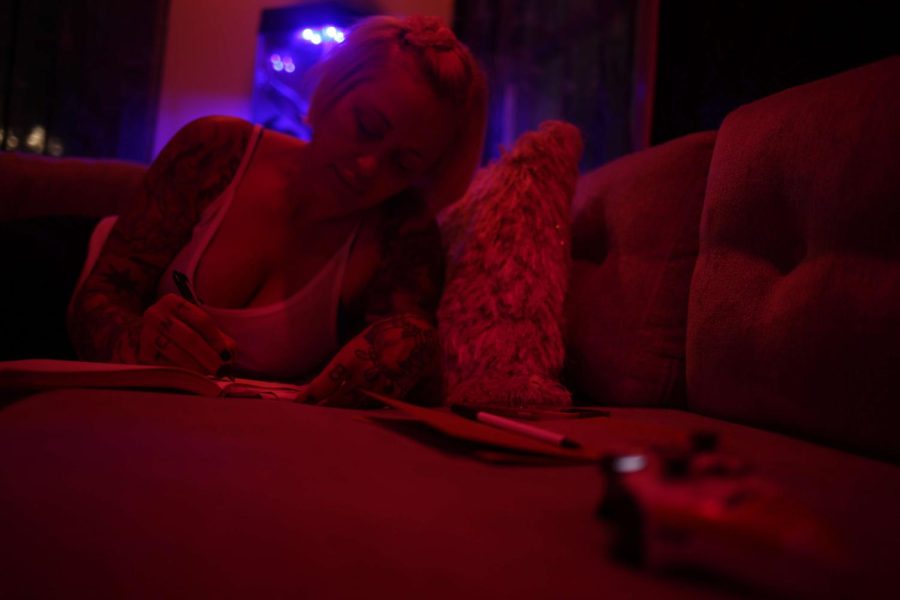 BRAINSTORM: My mom is lying down on the couch on a Sunday, writing down ideas for pieces of art. She tends to work while watching TV with me since she can make her own work schedule. Photo by Millicent Ramsey.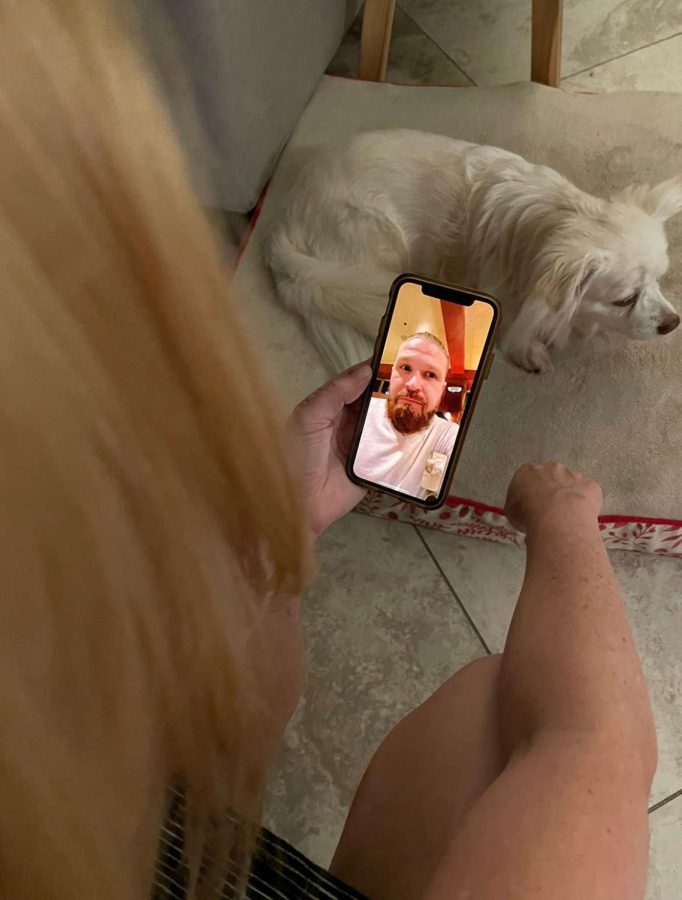 FACE TIME: My mom FaceTimes my dad to show him how his family is doing from far away. My dad's job has him miles away from his family all the time. It has become a routine for us to FaceTime him at night to check in on him. Photo by Kiki Baker.