Knights look to reverse course, avenge 2021 defeat
Players, coaches hope to see improvement by increasing intensity, by finishing plays and by making tackles
A year removed from their Taco Shack triumph, the Knights had a vastly different lineup and were on the end of a vastly different result. Right off the bat, the Trojans started strong with a 55-yard kick return and a 25-yard passing touchdown within the opening minute. The Knights marched down the field to the three yard line with a mix of rushes from David Houston and Mitchell Butler and a JD Jordan reception. Unfortunately the offense could not find the endzone and sputtered out for a Dash Levy field goal. Anderson kept going, with only a taunting penalty preventing an 80-yard touchdown on their first play, leaving the Trojans with a 60-yard gain. Holding strong, the Knights defense didn't allow the chains to move after that large gain and held the Trojans on fourth down for a turnover on downs on the 16-yard line.
That situation was a sight to dream of: after just stopping the Trojans on fourth down, the offense coming off a long drive and still having the confidence and adrenaline from the lead up to the game, yeah, the team left plenty for everyone to dream on. But sadly that was as good as the game would get for the Knights.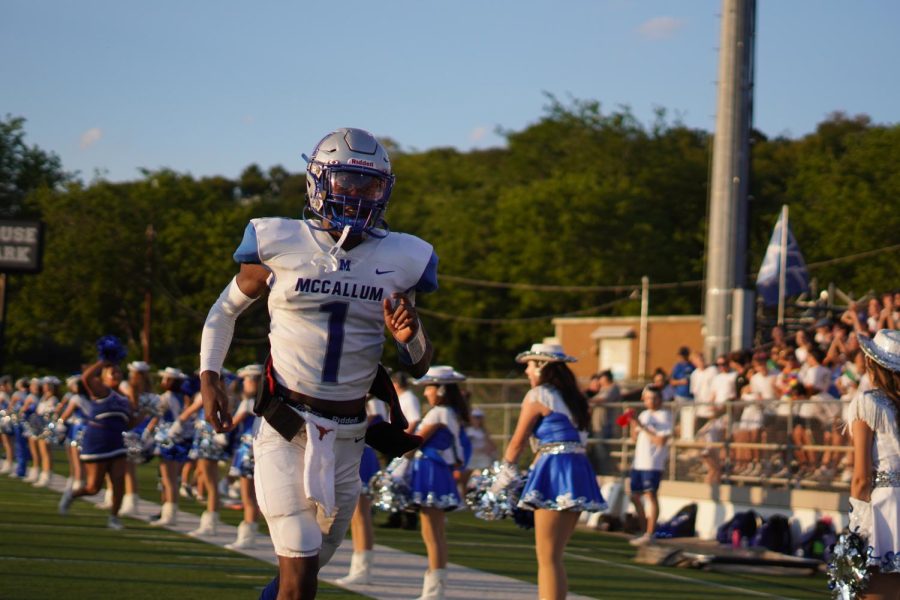 The rest of the game for the Knights consisted of short rushes, punts and defensive woes as the Trojans ran up the score to end 49-3 in their favor. After the game Head Coach Thomas Gammerdinger preached to the team to trust the process. "We can't focus on tonight's shortcomings, we've got to move on and trust the process," Gammerdinger said. The team has done just that in their preparation for Lehman this coming Friday, September 2nd, on the road.
The focusses this week in practice have been about creating competition and becoming more physical to better prepare for this week's game. "Upping the intensity has been key this week," senior receiver JD Jordan said. "We've been hitting more and working on tackling more due to our struggles last week." Both sides of the ball got into the right positions but struggled to finish drives off: with the defense being where they needed to be to make the tackle, while the offense gained multiple first downs.
Not only are the Knights looking for revenge after last week's loss but also for last year's defeat to the Lehman Lobos. "That game left a sour taste in our mouths," Jordan said. The Lobos are coming into the contest undefeated with a week one win over Bastrop, who the Knights had their first scrimmage against. "We had a good week of practice and are ready to go out and get that win."