On Wednesdays we go to print
Senior Shield editors talk journalism, stress and broken clipboards while expressing gratitude for time in MacJ
It's fourth-period PhotoJ. 2019.
Lucy Marco, Madelynn Niles and Grace Nugent are freshmen, getting their first taste of journalism in the intro class taught by adviser Dave Winter.
Although the three are committed to the day's assignment, a small group is spending class time solely dedicated to games.
Tensions are rising. The boiling point is when one student refuses to stop, despite Winter's insistence.
Suddenly, there's a crash. Winter has broken a clipboard over the side of the desk table.
But the shock of the incident didn't scare the budding journalists away.
Four years and 12 issues later, Marco, Niles and Nugent make up three of the 11 senior editors on the Shield staff.
The others include Elisha Scott, Evelyn Griffin, Anna McClellan, Thomas Melina Raab, Theo Roe, Samantha Powers, Alysa Bijl-Spiro and Kennedy Weatherby.
During their time on staff, the senior editors have mastered the art of working as a team. To produce one story takes at least three drafts, four rounds of edits and five sets of eyes.
But for the senior editors, years of this hectic schedule has become routine.
"Oh, my God, it's stressful," senior co-editor-in-chief Grace Nugent said. "It's really rewarding. But it's probably taken years off my life."
Her fellow senior co-editor-in-chief Madelynn Niles agrees.
"I think it's all-consuming in a very beautiful way," Niles said.
It is the 'all-consuming' nature of The Shield that gives the program its magic.
"It's cool just seeing what goes on behind the scenes," senior sports editor Thomas Melina Raab said.
"Everyone in the school knows about MacJ , and then there's this one little room where we all come together and work on our creation."
Nugent said that The Shield would not be where it is without adviser Dave Winter, who oversees the completion of the issues.
"He's like the unorganized Yoda to our Luke Skywalkers, who is also slightly bald and has a caffeine addiction."
The unconditional support from Winter has helped the senior editors-in-chief become independent leaders that carry The Shield to success.
"They made it their own, and it's always better when they're the ones calling the shots," Winter said. "It's hard sometimes because I disagree with them, but they are thinking and making decisions for themselves."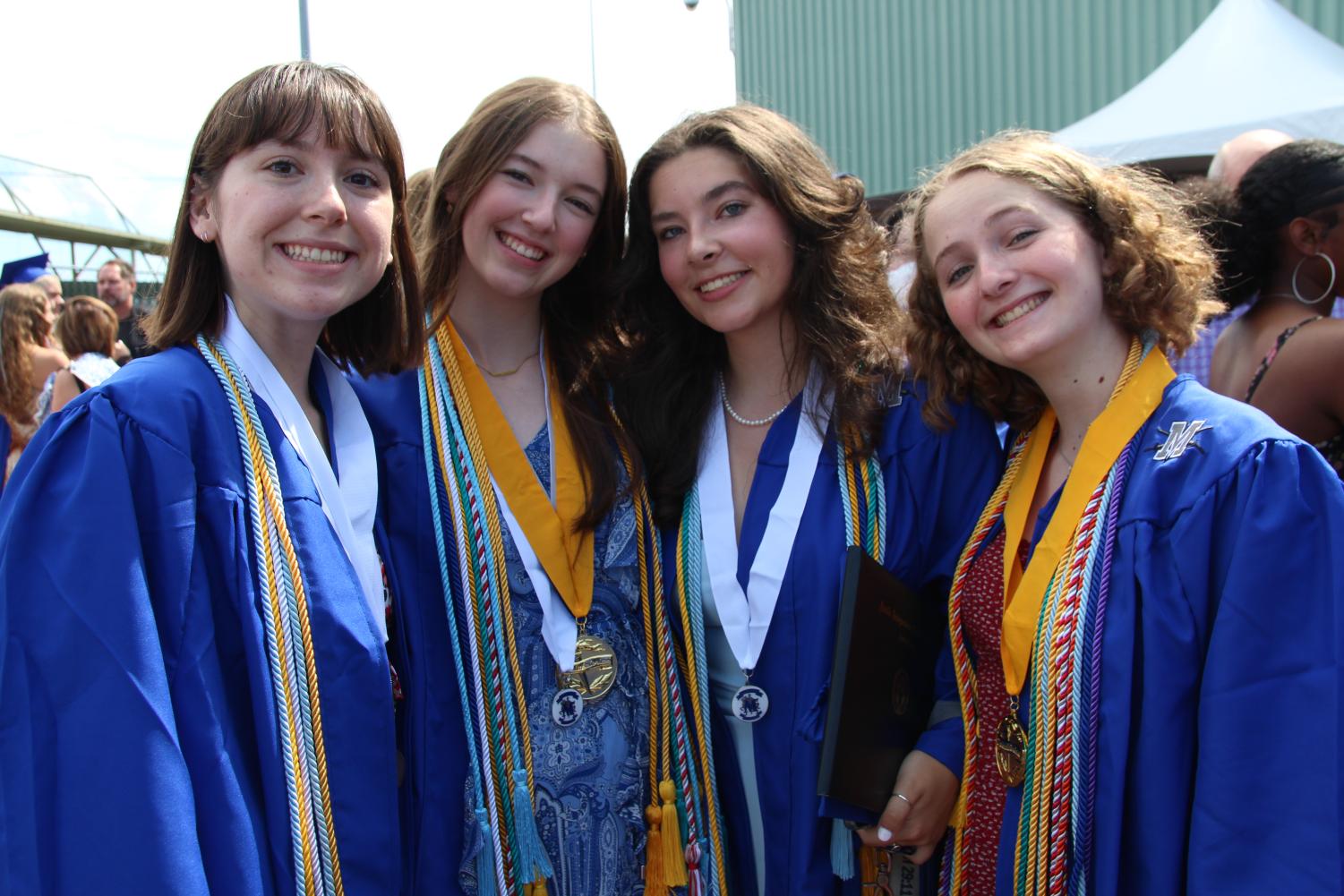 These four pillars holding up The Shield include co-editors-in-chief Bijl-Spiro, Niles, Nugent and Powers. Each EIC is unique and values the program in different ways.
Without the iron fist of Nugent, The Shield would most likely never see its print window. Nugent's special passion for sports journalism, competitive drive and work ethic has guided the staff towards success.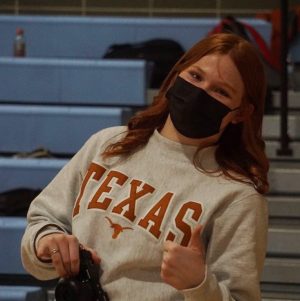 "In sports, you get praised for the amount of time and effort you put in, and I don't think anybody knows that we like to do something very equivalent in newspaper," Nugent said. "Not only are we a news outlet, but we're also competitive, and we're really good at what we do. The atmosphere will be chaotic and yes, there will be yelling, and a little bit of internal crying, but we love each other."
Despite not being in the regular newspaper class until her senior year, co-editor-in-chief Niles has proven her dedication to the staff time and time again. Because of her busy schedule, Niles wrote for The Shield while enrolled in an independent-study newspaper class period for two years in a row.
One of Niles's most valued memories is distributing fresh copies of The Shield to students around the school during her fourth-period class.
"Skipping around the hallways and being so excited to show everyone what we've been working on are some of my favorite moments," Niles said.
Bijl-Spiro brings the controversy. She's unafraid of a challenging story or asking hard questions. For such topics, journalistic problem-solving has become a necessity and one of the life-changing lessons she has taken from the program.
"You are constantly faced with obstacles that you are forced to overcome immediately in order to work through them," Bijl-Spiro said. "Journalism requires the ability to problem-solve and the grit to say that you're going to get things done and you're going to do them well."
Powers will always go the extra mile—from taking on last-minute stories to being the first to step up. During her tenure on staff, Powers has experienced growth as a leader and as a reporter and writer.
"It totally feels like a job, and you have to learn how to pace yourself," Powers said. "You have to learn how to work hard, even when nobody's paying attention because it's all about teamwork and putting out a product that we can all be proud of."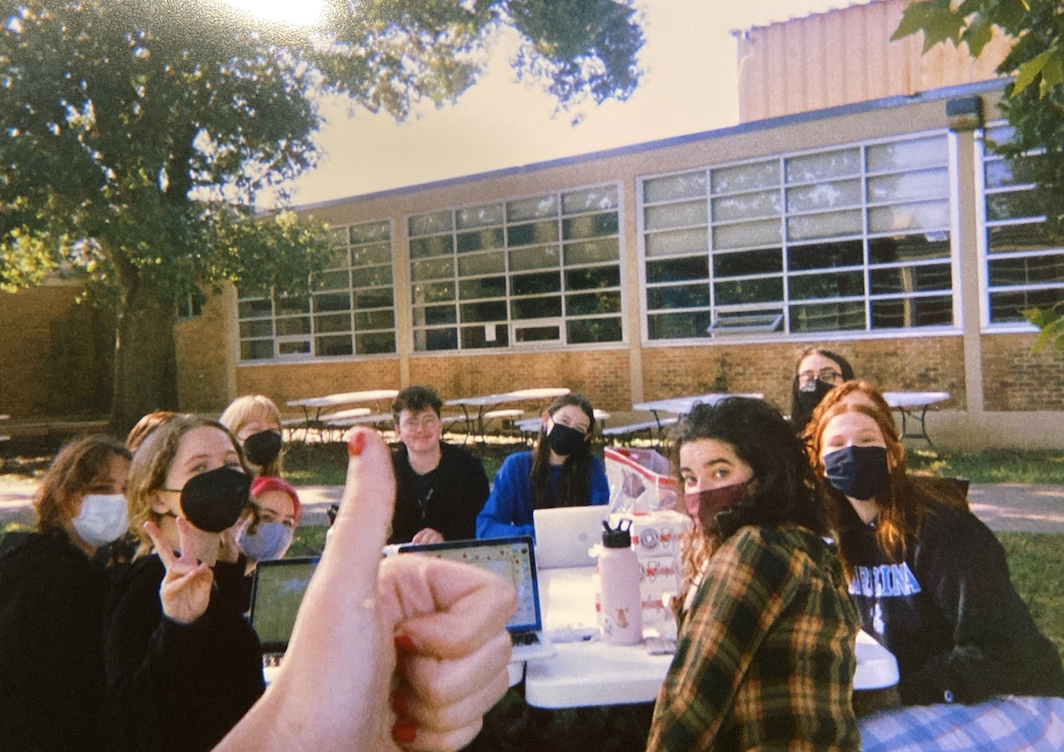 But the EICs can't do it all. They are supported by their fellow senior editors whose roles in creating content do not go unnoticed.
Photo editor Kennedy Weatherby's assistance in covering events and keeping the MacJ Instagram up to date has evolved over the past four years.
"My freshman year, I started going to basketball games and began to grow my experience as a photographer, which is where my love for journalism began," Weatherby said.
Weatherby's discovered love for photojournalism has allowed her to reach past her comfort zone and grow as a reporter and a leader.
Anna McClellan is the design editor for The Shield, in charge of editing pages before they go to print and creating graphics.
"Being a leader is a great way for me to teach and work with everyone on staff so they can learn to make graphics, cartoons and new and creative page designs," McClellan said. "I love doing things in unique ways and bringing those ideas to the staff."
Copy editor Evelyn Griffin is another essential leader who always brings new ideas and fresh set of eyes to everything that the Shield produces.
"Evelyn always pushes us to ask the big questions about what we are doing," Winter said. "By doing so, she makes us better, whether that be through her fearless reporting on weighty matters like sexual harassment and the school's handling of accommodations or on lighter topics like spearheading our effort to create a McCallum-specific version of Wordle."
Another player vital to the success of The Shield is sports editor Thomas Melina Raab, named the 'MVP' of the newspaper program. He comes to every late night, reports on all the track meets and single-handedly executes all coverage on senior "Ginger Lightning" Chris Riley.
"We need Thomas," Nugent said. "He's just a playful person and is always on top of editing. His writing has completely transformed the sports section and everything that he creates is beautiful."
For the past two years, Lucy Marco has been the co-online-editor-chief of The Shield Online. With a website aiming to post at least once every 24 hours, not a day has gone by over the past two years that Marco has not worked on The Shield.
"Lucy is such a bright presence," Powers said, "She walks in every morning with a smile on her face, and she's always ready to work."
Theo Roe has been in charge of creating the podcasts for The Shield, with assistance from regular hosts Griffin, Spiro and Powers. Their vocal impacts on student reporting have improved multimedia coverage at The Shield.
"I'm an auditory learner, and I guess that's why I do the podcasts," Roe said. "I appreciate that it's more than just words on a page. It's allowed me to be a part of the journalism program, which I really appreciate."
Elisha Scott has also found a community within The Shield. Scott joined the newspaper freshman year, making this her fourth year on staff. As the managing editor of The Shield, she helps connect the two class periods and keep the staff organized.
"I love the culture of Mac Journalism," Scott said. "I moved to Austin right before my freshman year of high school and didn't know anybody. Being in newspaper helped me meet a lot of amazing people who I am still friends with to this day."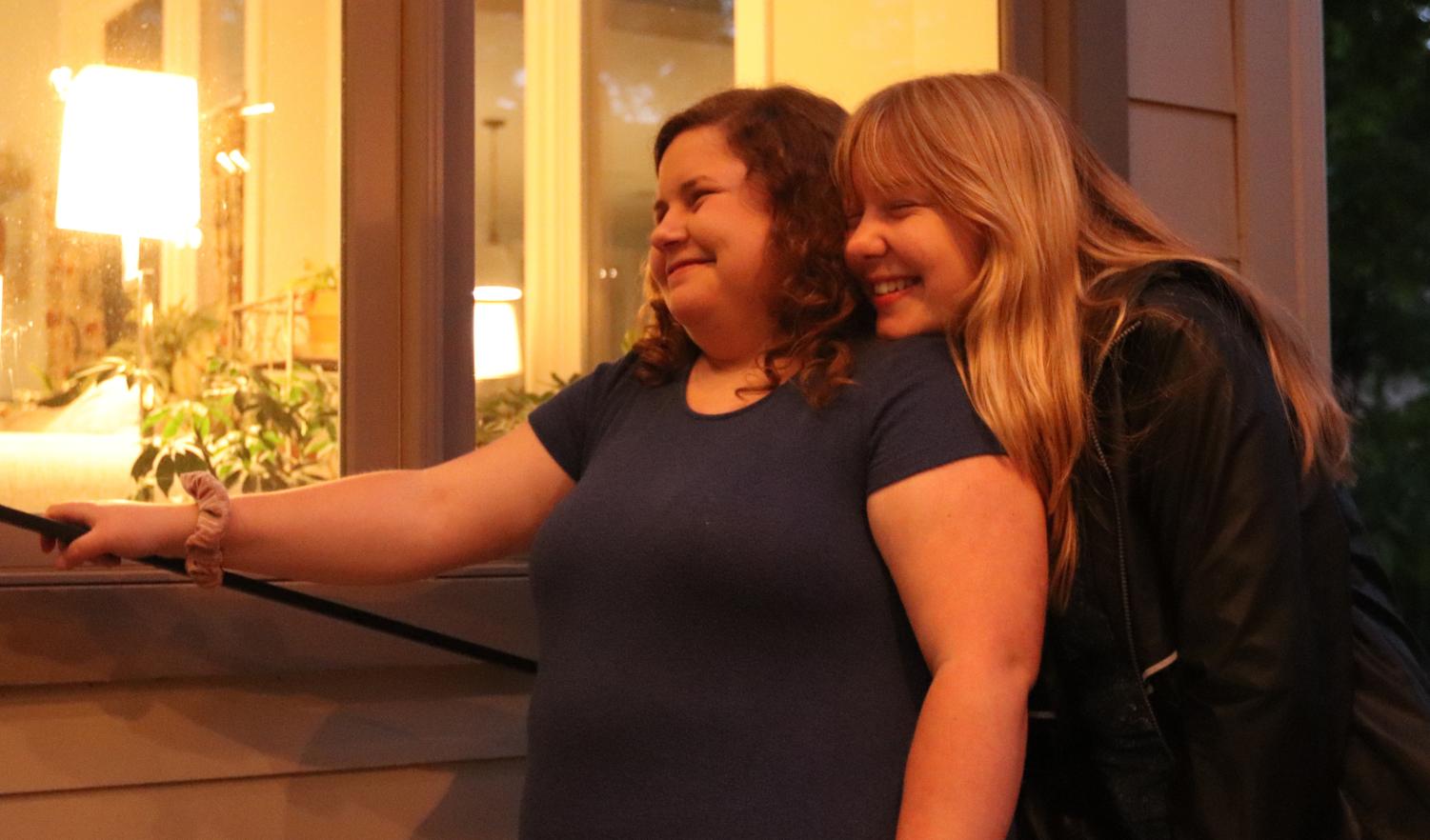 Between separate talents in simply writing stories to multimedia coverage, the senior editors have created a well-oiled machine; however, the unbreakable bond of the editors-in-chief has made The Shield so much more than that.
"The EICs have become some of my closest friends," Bijl-Spiro said. "Each of us has a very distinct personality and set of strengths, and when those come together, we can produce a lot of excellent work. This year has been reflective of how we work as a team."
But how did they all get here? For most of them, falling in love with newspaper started with a class: PhotoJ.
"I joined photojournalism kind of on accident," Marco said. "I ended up really liking it because I've always liked writing and taking photos. The first story I wrote was a feature story on Mr. Wiz retiring. That was one of my favorite stories I've ever written. It ended up winning a Quill and Scroll honorable mention. I was like, 'Wow, I love this.'"
Marco was in the infamous fourth-period class in the 2018-2019 school year along with Nugent and Niles.
"I'm a very competitive person," Nugent said. "Mr. Winter sometimes says that I'm too similar to him. I don't know where that's gonna lead me later in life. We had this photo competition, and our class absolutely dominated because we were the best, obviously. And, but the thing that I loved is that it's competitive, but you also learn so many things. It was just so eye-opening to a whole new world."
For some editors though, joining The Shield staff wasn't quite love at first sight.
"I joined a little bit late and started taking PhotoJ in my sophomore year," Melina Raab. I kind of hated that class. "I didn't like taking pictures, but I liked writing and covering sports like cross country and soccer. I came back for newspaper, and I fell in love with it."
While Powers and Bijl-Spiro skipped the trials and tribulations of PhotoJ, their joining of newspaper was no less influential on their lives.
"I wanted to be a lawyer," Powers said. "So what did I do to hone the skills that I need? I decided to join newspaper because I wanted to learn how to write and communicate well."
No matter the path the EICs took, they all reached the same destination at the end, a destination that brought them all together.
"Being around these people that also really enjoy what they're doing is a really inspiring thing," Niles said. "I've learned so much more than just about how to write effectively, and have also made some of my best friends. Of course, this is sappy, but I'm so grateful that I joined."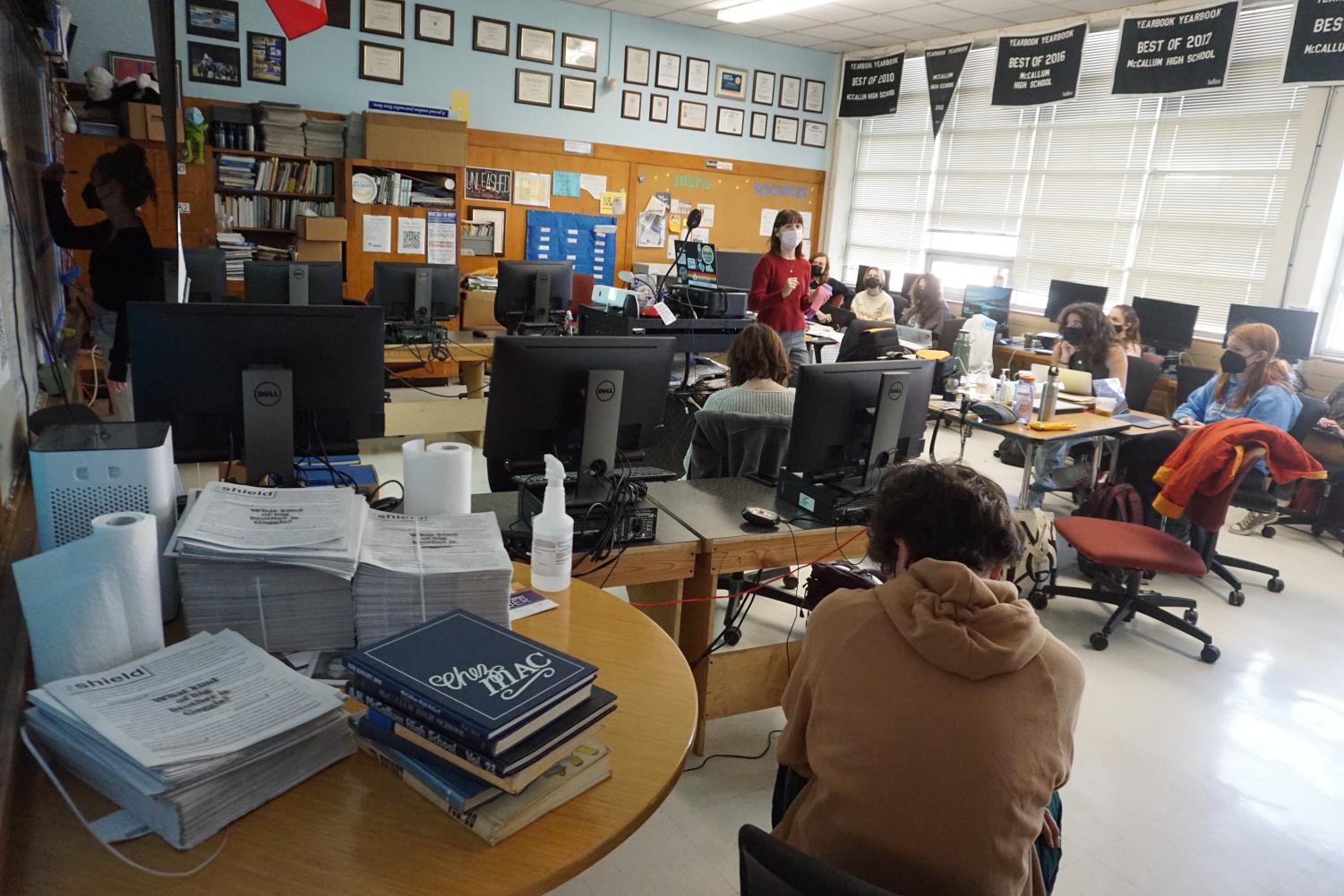 Although their beginnings in this program were memorable, it was the following years truly shaped them into the people they are today.
"In journalism, you can't be an introvert," Weatherby said. "You have to be the one to start the conversation and initiate the relationship with someone. It was scary to go up to people you don't know, but I had a great time. Being a photojournalist has encouraged me to step out of my comfort zone, to know people and talk to them, which always makes for a better story."
The skills they've cultivated in communication and writing have expanded their knowledge and will serve them for years to come.
"It's expanded my understanding of the world around me and has allowed me to connect more with other students at McCallum that I otherwise would not get a chance to get to know or talk to," McClellan said. "Every single one of my fellow seniors has amazing talent, they have all worked so hard to make this newspaper what it is. It's been an honor being on this staff."
Being in newspaper has also given the seniors the outlet to make positive change.
"It feels that oftentimes we are really bogged down as students, and we don't have substantial or effective voice for what we want to say," Bijl-Spiro said. "For me, newspaper has become that outlet that I have cultivated myself in as an artist, as a journalist and an advocate. I try to find issues that I am really invested in, and it has been great feeling like I have a voice or a tiny ounce of power."
Such opportunities that newspaper provided are what shaped the editors into who they are today.
"I really stepped up last year when I went from the small background girl to someone who is doing one of the most important jobs on the staff," Weatherby said. "I'm always rooting for my seniors and I hope they all continue to grow. They are all really great and talented people who will do great things when we leave. I know we all say we are ready, but it is going to be really hard to say goodbye."
Throughout both the struggles and the victories, being on newspaper staff has been an unforgettable part of each of the editors' lives.
"I want other people to realize how much of a gift it is to be in this program," Bijl-Spiro said. "The power you have if you're going to talk about something, research something, or you want to ask hard questions. Each of the younger staffers has that chance just by being in the program, and I think that's a beautiful thing."