King, queen and in between
Student Council changes homecoming court titles, eliminating gendered royalty in order to include all students
Alice Scott, online co-editor-in-chief
November 10, 2021
Nothing screams Texas like high school football. And as the saying goes, everything is bigger in Texas.
Pep rallies, Friday night games and homecoming are just a few of the events that make up football season. They are spirited and traditional. But sometimes, traditions change.
This year, homecoming court nominations and winners were given the gender neutral title of "Homecoming Royalty" instead of the previous king or queen titles.
"We ultimately decided to make them gender-neutral because a lot of schools already have progressed and done that," student body president Anna McClellan said. "We also didn't want to exclude anyone."
Austin High School is among other schools that have also adopted a gender-neutral homecoming court, having made the policy shift in 2018 after two lesbian student couples spoke out about the discriminatory nature of only having a king and a queen.
Yearbook adviser Jena Weber previously taught at Austin High and experienced the change firsthand.
"As the yearbook adviser, when we first got the pictures from that first homecoming ceremony, I was kind of like, 'Oh, bummer, they don't look like the traditional photos,'" Weber said. "But really, when you think about it, it doesn't matter what I think. It doesn't matter what my generation thinks. It's about what works best for y'all. And if there's anything that leaves a group of students feeling excluded, it needs to be changed. And I think this was one of those things."
"
The field might look a little bit different. It might be two girls, two guys, someone non-binary, but does that really change who we are? "
— Amy Smith
Last year, McCallum was already working toward this change by having gender-neutral prom royalty.
"The seniors made that decision," English teacher Amy Smith said. "I never even thought about it. It never occurred to me to do that. So I loved that they came up with the idea. And I thought, well, shame on me for never thinking about that."
For a school that works toward inclusivity, this policy shift was not a shock for students and staff.
"I think it is in step with who we are," Smith said. "I don't think there's anybody who goes to McCallum, who knows McCallum, who will be surprised. McCallum feels non-gendered anyway. We have a non-gender bathroom. We certainly have students who are trans. We have students who are non-binary. So I think that this is just one more piece in the puzzle for McCallum."
The goal of this shift was to make a traditional school event more accessible to all groups of the student body.
"This way people at Mac would feel included and like they had the ability to get nominated for homecoming court," McClellan said, "especially those who don't feel like they fit into the 'male/king' or 'female/queen.'"
Supporters of the change say that by no longer putting students into binary boxes, the event and celebration of the event will better support the expression of all gender identities.
"I think [this will start] making gender, people's gender identity feel a lot less stigmatized and alienated and separated, just making them feel like they're a regular kid at the school," said sophomore Beatrix McDaniel, who was on last year's homecoming court and won again this year.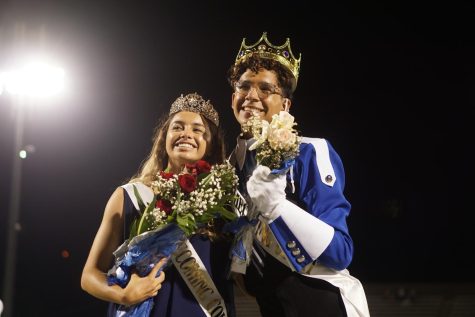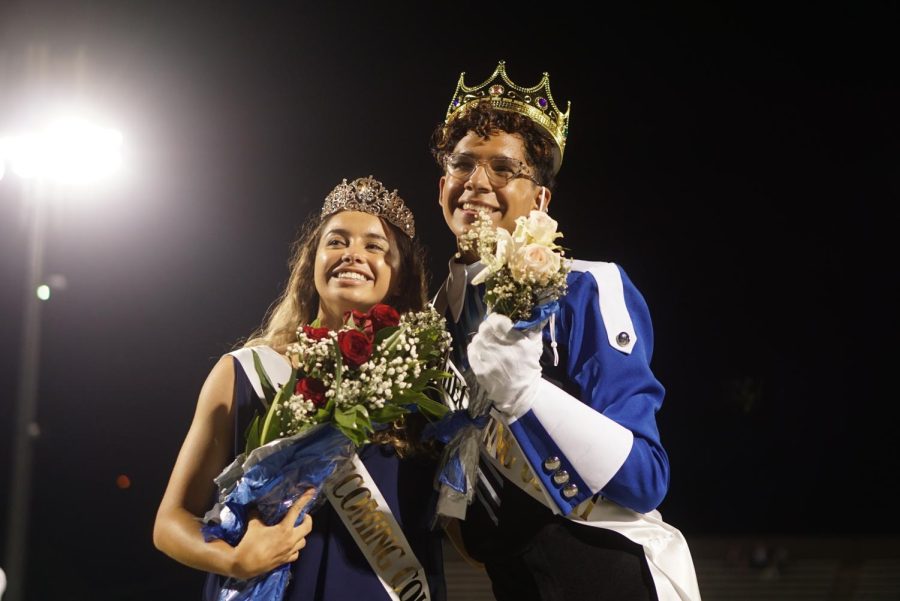 McDaniel expects an appreciative response from the campus community.
"I think it's going to be a lot of positive," she said. "I don't think there's going to be a lot of negative feedback on this. And I think it's gonna encourage other groups in school to follow and do the same."
Ultimately, the changes made were put in place to provide more participation for students who are usually left out.
"I think it's a step in the right direction," Weber said. "A lot of that old, antiquated, traditional stuff doesn't really have a place in today's schools, and I welcome it. Anything that perpetuates stereotypes and popularity contests, I think needs to go away."
Although the traditional aspects of the event may be altered slightly, the Student Council's goal is that the changes will provide more benefits than costs.
"I don't think it should change anything besides really just the people that win," McDaniel said. "I think we might see some different groups of people that people wouldn't really think of — and definitely in a good way and a lot more inclusive. And that's good because I think that's a step to making kids feel less alienated."
"
Anything that perpetuates stereotypes and popularity contests, I think needs to go away."
— Jena Weber
As the groups of people nominated and winning become more diverse and representative of McCallum, there may be a shift in the meaning of the event.
"I think that it'll morph into just honoring people who were seen as leaders in the school, no matter how they identify, what they look like, how they dress, whatever," Smith said. "So I think it'll change into something that is, especially for McCallum, something that represents our school much better. I think getting caught up in labels is really hard for people, so if we can get away from that, it'll be more fitting with McCallum."
And despite seeing different faces wearing the crowns, most of the school community feels that the spirit of homecoming will still remain. 
"I don't think homecoming will be any different," Smith said. "What's on the field might look a little bit different. It might be two girls, two guys, someone non-binary, but does that really change who we are? It actually represents more of who we are. And does it change anything about homecoming and the fun that we have? I don't think so."