Supporting trans teens: video reporting from national summer workshop
This past June, I attended the PBS SRL Summer Broadcast Academy where I produced my own news package about the transgender youth community.
Last spring, I was selected as a fellow for the PBS Student Reporting Labs yearly Summer Broadcast Academy — an opportunity to spend two weeks in June working with and learning from the PBS team and other industry professionals about video storytelling, production, and journalism. 
Each year, schools across the country partner with PBS through their SRL program to create a network of student journalists who tell stories through broadcasting and digital media.
During my time in the Academy, I gained new knowledge of the world of broadcast journalism and improved my videography skills while also producing a five minute video news package. Our assignment for the academy was to create a newsworthy, youth-driven story that was relevant to our community.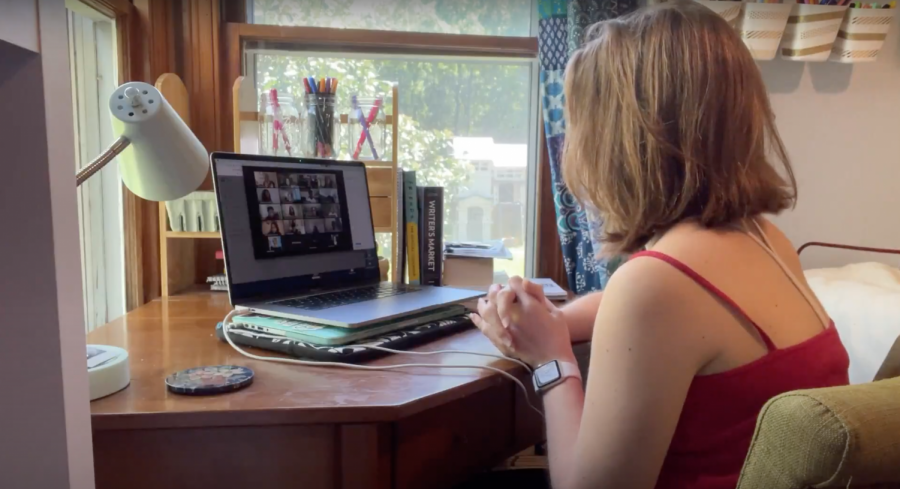 The story I told was the personal experiences of coming out as transgender for Jake Waggoner, a rising freshman at McCallum High School, and Wednesday Gomez, a rising sophomore at The Academy of Thought and Industry. I wanted to share their experiences in a way that would allow others to learn the value of supporting transgender youth.
To tell their stories, I conducted extensive interviews with both Wednesday and Jake and their families. After speaking with their families, I spent time shadowing them in their homes to capture authentic moments in their daily routine. My goal was to share their life through clips and images while telling a much deeper story about how gender plays a role in teens' identity shaping and self-discovery.
The story was meant to inform my community and increase visibility of young people finding who they are and developing their gender identities. The end result was a piece that shared personal stories of transgender youth from Austin, Texas, in a way that also detailed how friends, families, and strangers can help support and respect these individuals.