Mac Spanish teacher does her part to make COVID vaccine a reality
Frustrated by months of disruption and motivated to protect her family, Graciela Rios-Tiessen volunteers for Pfizer/BioNTech clinical trial
While the pandemic rages on at an ever worsening rate, people in Austin, in Texas, in the United States and throughout the world have all hoped and wished for a vaccine to bring an end to the global devastation caused by COVID-19. On the same day that the number of U.S. deaths due to COVID-19 surpassed 300,000, those wishes came true locally when nearly 20,000 doses of the Pfizer vaccine arrived at four sites in Texas on Monday, and UT Health Austin at the Dell Medical School was one of them.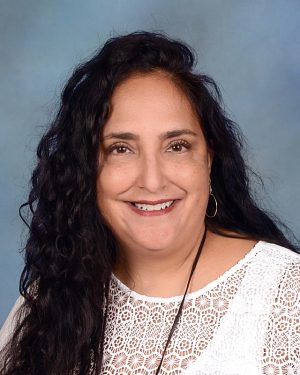 The development of the vaccine was made possible by regular Americans who volunteered to participate in trials to get the vaccine approved and ready for widespread distribution. One of the those volunteers is a McCallum teacher.
Graciela Rios-Tiessen, a Spanish II and Spanish III teacher at McCallum, is currently taking part in the Pfizer/BioNTech clinical trial in Austin. The Pfizer/BioNTech clinical trial is a three-part trial working with a placebo drug and a real drug.
"It is a double blind study, meaning, you nor the research assistants know if you are getting injected with a placebo or the real vaccine," Rios-Tiessen said.
According to The U.S National Library of Medicine, the trial has completed its first phase in which they identified their preferred trial candidates and the doses they would need. The second and current phase is simply the not-so-simple process of working with the doses and patients to get the desired result.
Since it is a clinical trial, the trial will continue even after the vaccine is expected to be released. The schedules of the different participants will vary based on when the participant starts.
"I started in late July and received my first injection and then received my second injection three weeks later," Rios-Tiessen said. "The clinical study is for two years and will include five blood draws over that period to check my antibody levels. My study will end in July 2022."
The U.S. National Library of Medicine states the Pfizer/BioNTech clinical trial started in April of 2020 with an anticipated finish in January of 2023, much later that the U.S. release date for the vaccine, which was Sunday from Pfizer headquarters in Michigan after the FDA authorized distribution of the vaccine on Friday.
The FDA Briefing Document for the trial explains that "The vaccine is based on the SARS-CoV-2 spike glycoprotein (S) antigen encoded by RNA and formulated in lipid nanoparticles (LNPs)."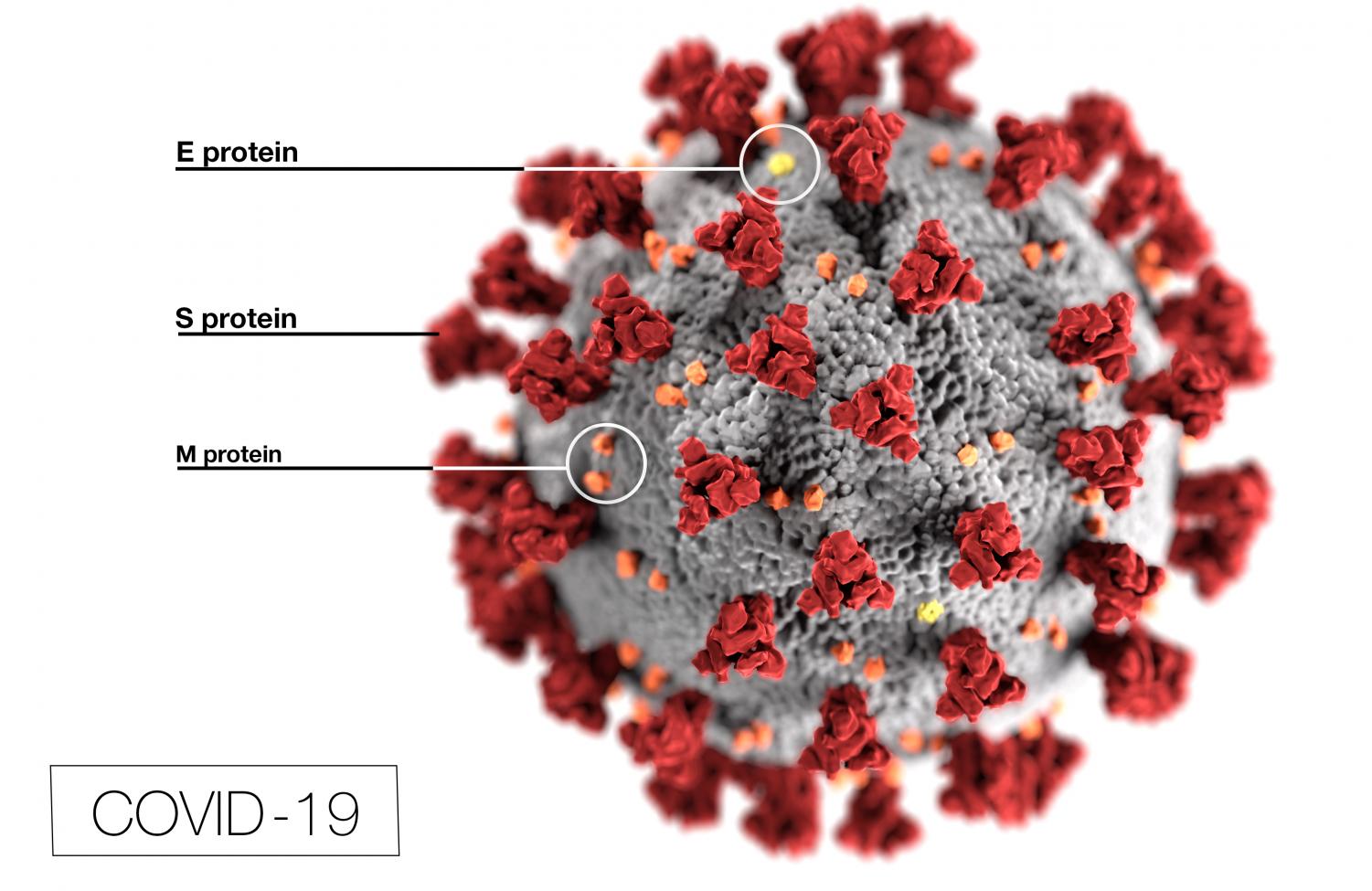 According to the FDA document, the vaccine is based on a string of RNA that makes your cells form the spike proteins (red spikes you see in illustrations) of the Coronavirus. The way the virus latches on to a person's cells is through its spike proteins, if these are already present, the virus will be pushed out of your system if you come into contact with it. The lipids in the vaccine help to protect the RNA. Despite there being mRNA from the virus in the vaccine, it will not give you the coronavirus.
"
I knew that getting this virus could be devastating for me or my family, so, it was a no brainer for me to sign up for the trial to hopefully get this vaccine approved quickly."
— Graciela Rios-Tiessen
The vaccine promises a possible antidote to not just COVID-19 but also the disruption of everyday routines: the shutting down of schools, businesses and the social disconnection that nearly 10 months of pandemic has caused.
Rios-Tiessen shares a lot of these common emotions and said they were a main reason why she decided to partake in the trial.
"I, like I'm sure all of us, felt powerless during this pandemic," Rios Tiessen said. "I wanted life to go back to what we once knew and wanted 'normalcy' back. I knew that getting this virus could be devastating for me or my family, so, it was a no brainer for me to sign up for the trial to hopefully get this vaccine approved quickly."
Rios-Tiessen also has a personal connection to the virus.
"My best friend lost her father-in-law to COVID-19, and it was devastating because they were not able to visit him in the hospital," Rios-Tiessen said. "He died before they could see him."
Many Americans across the country have had similar tragic experiences, which motivated Rios-Tiessen to participate in the trial. She also described how she has elderly parents and feared that they could suffer a similar fate if they become exposed to the virus.
"It would be devastating if I couldn't see them or my family if they got sick and were hospitalized," she said.
Going into the trial Rios-Tiessen said she felt anxious.
"I was nervous, but the research doctors explained the trial study pretty well and answered all my questions," she said.
"
My best friend lost her father-in-law to COVID-19, and it was devastating because they were not able to visit him in the hospital. He died before they could see him."
— Graciela Rios-Tiessen
Along with nervousness came pure excitement at the prospect of possibly receiving the real vaccine. Not only might the vaccine protect her but also partially her family, which was her main motivation.
Her side effects, she said, were very few.
"After my first injection, my arm was very sore the next day, and after the second injection, I had a small headache for a few hours and felt fine the next day and that was it."
As the trial continues, she is getting more and more confident in the effectiveness of the vaccine.
"A month after I got my second injection, I was curious to know if I had antibodies, so I drove to a testing site and asked for an antibody test and my results were positive," Rios-Tiessen said. "This was such a relief and very exciting to me."
Though she doesn't know for sure, she speculates that she has been getting the real vaccine and not the placebo.
"I'm convinced I have received the real vaccine," she said. "It has given me a feeling of reassurance that I'm protected about 95% from COVID-19."
Like many teachers at Mac and elsewhere, Rios-Tiessen admits she has been thrown off her game when the pandemic hit.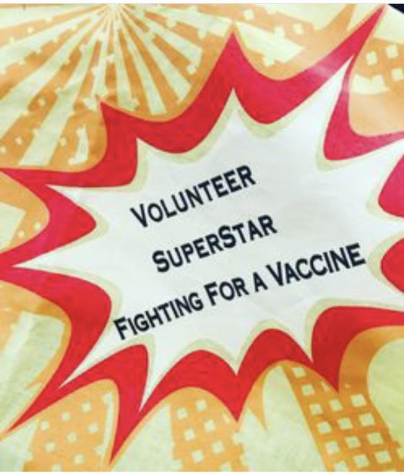 "It's been very stressful to say the least," she said of her transition to online learning. "I've been teaching 17 years, and I feel like a first-year teacher all over again."
With the addition of glitches, home situations, and the all-too-familiar internet problems, teachers and students feel disconnected online.
"Business as usual is unrealistic," Rios-Tiessen said.  "Teaching virtual does come with its ups and downs and lots and lots of patience."
She takes comfort in the fact that teachers across the nation have had experiences similar to hers. In fact, she said that one positive of the pandemic has been that educators from all over have started making connections to commiserate through social media,
"The silver lining is that there has been lots of support among teachers trying to get through this together," she said. "Lots of Facebook groups have popped up to support Spanish language teaching virtually as well as all subjects."
One example of a Facebook group is COVID-19 Teacher Support with nearly 3,000 members, who share their frustrations and support each other with teaching tips for online school.
While she values the community of teachers she has found on social media, in participating in the vaccine trial she aimed to connect with a much more personal, while at the same time much larger, community galvanized to combat COVID-19 itself.
Based on a mixture of personal and professional motivations, Graciela Rios-Tiessen decided to help further research on the coronavirus vaccine. Her honorable choice of partaking in a trial helped the U.S. medical community move closer to the quarantine finish line by developing and distribution a COVID-19 vaccine.
The first administrations of the vaccine in Austin are set for tomorrow at the Dell Medical School.
Leave a Comment