Being there for those who need help
Roberta Reed brings experience, patience, fluent Spanish, love of world travel and cooking to Mac as a teaching assistant for the deaf and hard of hearing program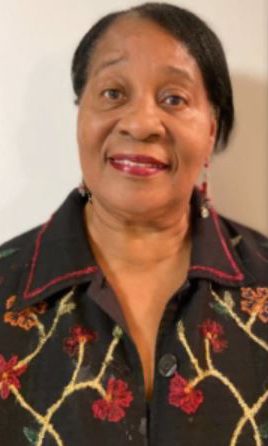 In September, Roberta Reed started her first year at McCallum as a teacher assistant in the Deaf/Hard of Hearing program after coming from O. Henry Middle School with over 20 years of teaching experience. Although she's starting out in this virtual learning environment, she is excited to get on campus with her students and continue helping them grow.
Reed first came to the U.S. from Panama years ago, when she accompanied her military husband to be stationed at the Bergstrom Air Force Base. They've moved around a lot since then, but she says Austin is the place for her, and not only for the warm Texas weather.
Reed also saw more opportunity in Austin as a Hispanic. She loved that she could practice and use her Spanish more in Texas than the other states she'd lived in. She even uses Spanish at work, where many of her students are surprised to learn she's bilingual.
"When [the students] hear me talk they will say 'Oh, Ms. Roberta, you can help me with my Spanish class!'" Reed said. "And I say yes, I don't mind. I enjoy doing that."
Reed loves traveling and planned to visit England before the pandemic happened. Although she had to cancel she's excited to be able to travel again. Her favorite place she's traveled to is Costa Rica, which she would love to visit again to get a chance to check out some of the spots she missed the first time.
While she hasn't been able to travel, Reed has been cooking and experimenting in the kitchen. Her favorite thing to cook during quarantine has been arroz con pollo, a traditional dish made with chicken and rice that is a staple in many Latin American countries.
"
The key is this … being patient with that kid and giving them love and being there for them.
— DHH teaching assistant Roberta Reed
Reed wants people to know she cares about what she does and enjoys teaching. As a teenager, she was in charge of taking care of the neighborhood children. She would go around and gather all of the neighbors' kids to bring to her house in order to care for them. She believes growing up caring for all those kids gave her the patience she now uses daily in her teaching career.
"I have seen a lot of kids where some people think they're not capable of doing certain things, and the key is this, just the matter of being patient with that kid and giving them love and being there for them," Reed said.
At one time she also had interest in becoming a nurse, and even studied at Texas State to become a registered nurse before switching her major to Spanish.
"I always wanted to help those people who needed someone to be there to care for them," Reed said. 
In the end, Reed chose a different method of helping people: becoming a teacher. She's very proud of her students this year. They've been handling their classes well and turning in assignments on time.
"My favorite part of teaching is to see when the kids succeed, when they know things that I don't expect them to know," Reed said. "They surprise me with it."
Leave a Comment