A Tuesday Top 10 throwback to the first week of school
We got such a great response from the first First Week of School photo gallery that we decided to do a sequel
Frances Arellano, Peyton Casey, Amaya Collier, Francesca Dietz, Autry Guequierre, Sophie Leung-Lieu, Sully Madres, Lucy Marco, Helen Martin, Sarah Mbaya, Liliana Rodriguez, Lanie Sepehri, Fatima Trejo, Javier Vela, Grace Vitale, and Francie Wilhelm
September 29, 2020
We had so much fun and got such a terrific response from our first First-Week-of-School gallery that we decided to do an encore for this week's #TuesdayTop10. We hope you enjoy viewing it as much as we did putting it together. And we hope you are still enjoying your online classes.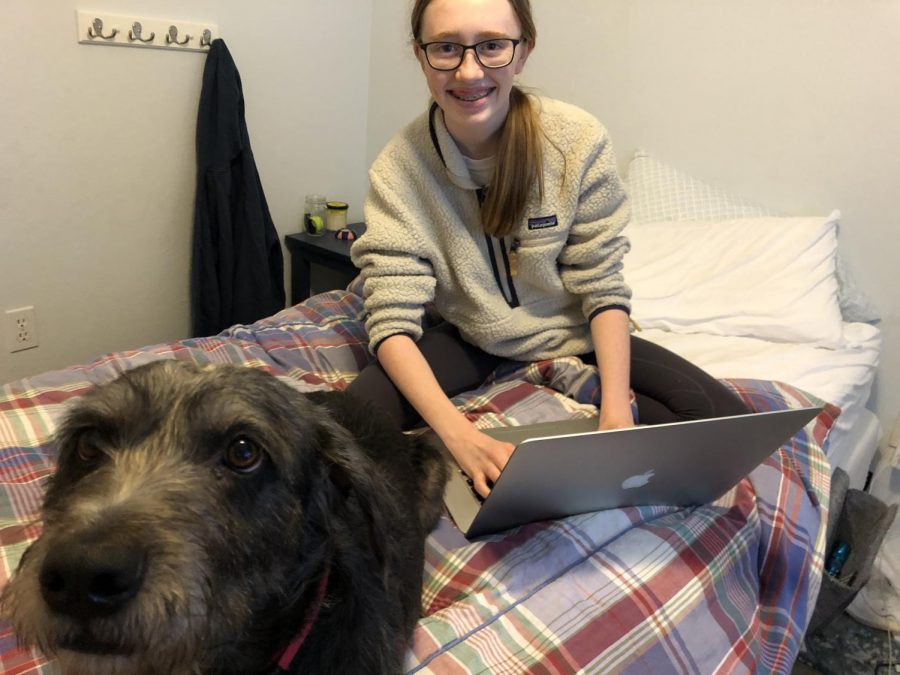 A CAGED BIRD: Beginning remote learning from the safety of her room, freshman Helen Martin and her dog Birdie, smile for the camera. Martin is one of over 1,700 students who will be starting the year at school. "It's tough trying to figure out the whole online thing, but this will be over eventually, I guess."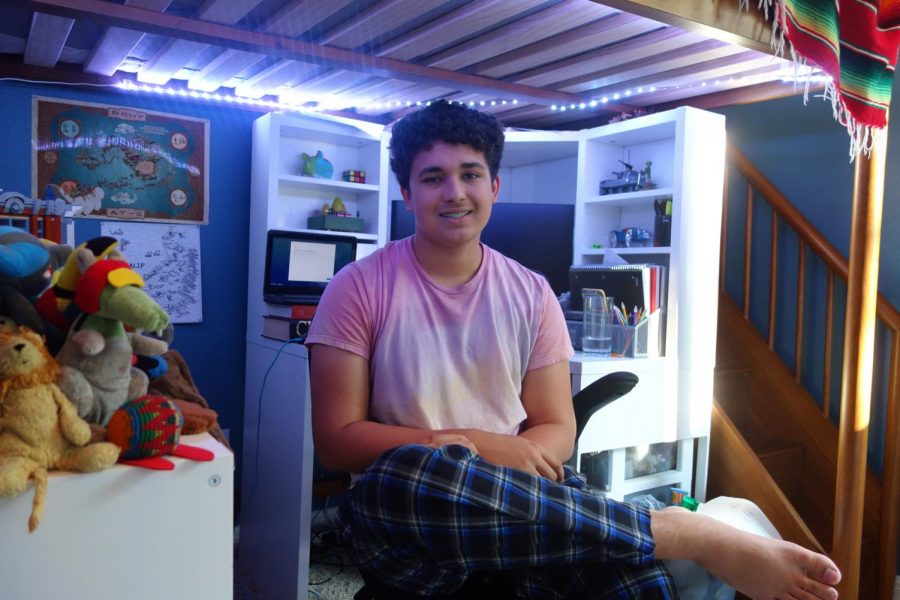 UNDER SLEEPING: freshman Sully Madres began his first year of high school in an online learning and studying space under his bed. "The teachers are giving us a lot of work," Madres said about the start of the school year. "I haven't slept as much as I should have, because of it, but at least we get some social contact with classmates despite the circumstances."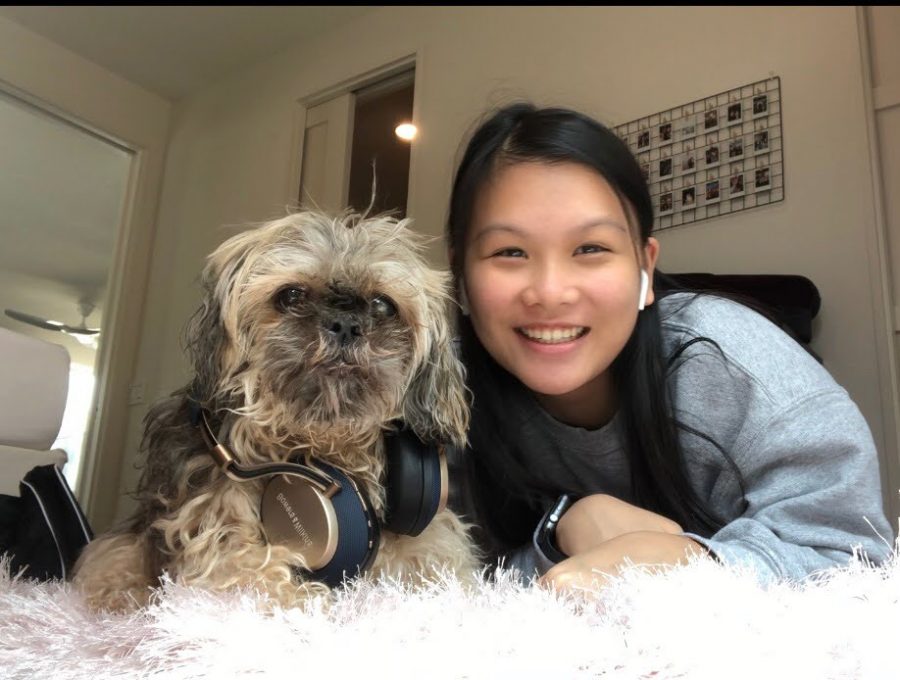 LISTENING IN: Freshman Sophie Leung-Lieu and her shaggy dog, Sun Tzu lay on the floor with their headphones in. Moments after this photo was taken, Sun Tzu rolled over and was not in the mood to be posing. "It was difficult to get a good photo where he was sitting up straight," Leung-Lieu said. "He looked grumpy in every other picture we took." In the end, Sophie and her pet companion got the right shot.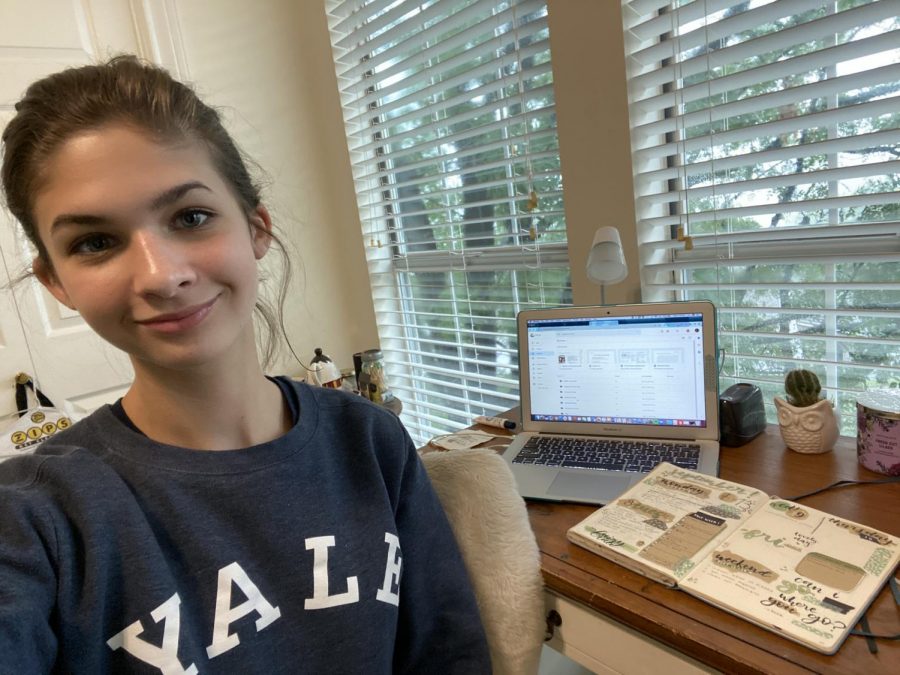 ON TOP OF IT: Smiling for the camera, freshman Lanie Sepehri shows off her setup for online school. Although she didn't need many items for online school, her laptop and bullet journal are essential ingredients for virtual learning. "It's really hard to keep track of all my assignments for online school because it doesn't feel like there are any strict deadlines, so my bullet journal has been really helpful to keep everything straight," Sepehri said.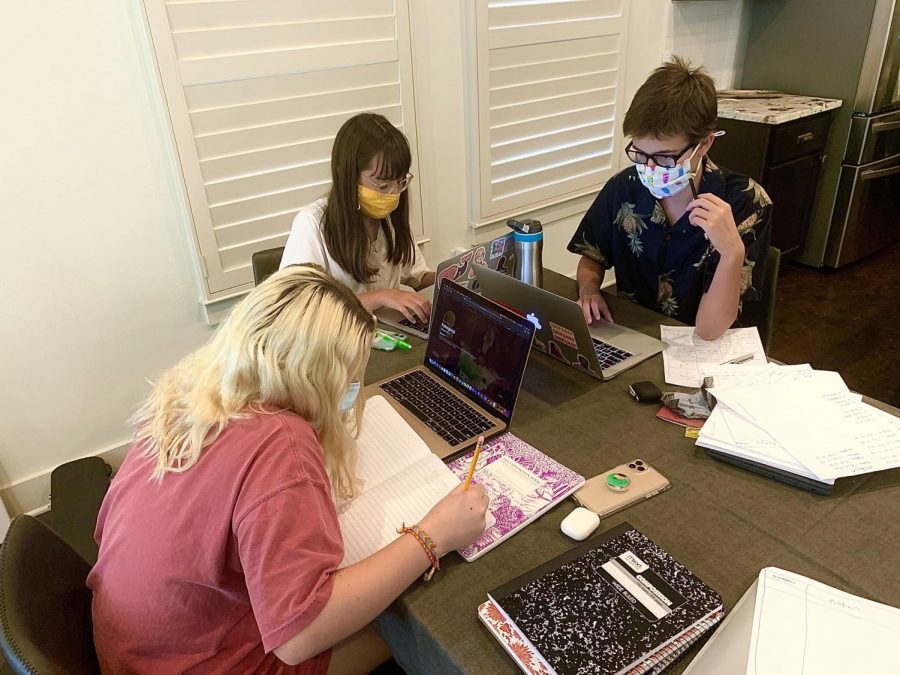 FIRST TIME FOR EVERYTHING: On Sept. 11, freshman Lily Hobbs, Francie Wilhelm and Emmylou Stephens meet for their first learning pod of the school year. They used the asynchronous afternoon to work on assignments and socialize. "Seeing my friends during our learning pod is a refreshing change and makes me more excited for online classes," Wilhelm said. "It gives me something to look forward to."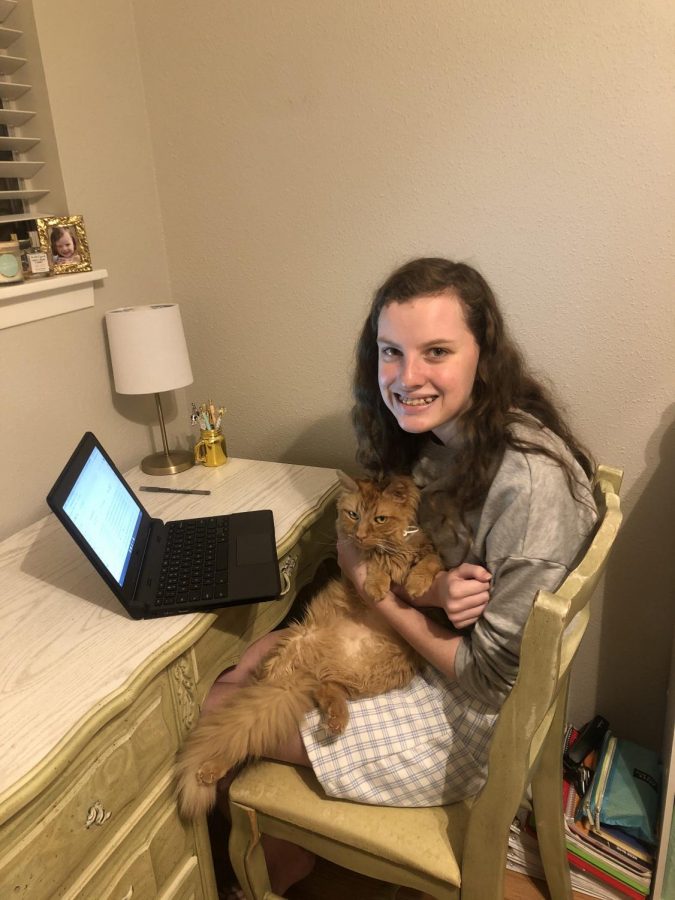 SAM THE SWEET. In the comfort of her own home on September 8, sophomore Grace Vitale and her darling pet cat Sam smile together as they complete an assignment for one of her zoom classes on her computer. Grace and her pet co-pilot had just been given an assignment to complete for her second zoom class period of the day and she seemingly had been in high spirits. "It's just been such an interesting and stressful first day of online school so far. I will definitely try to make online school the best it can possibly be though," Vitale said of her first day of online school.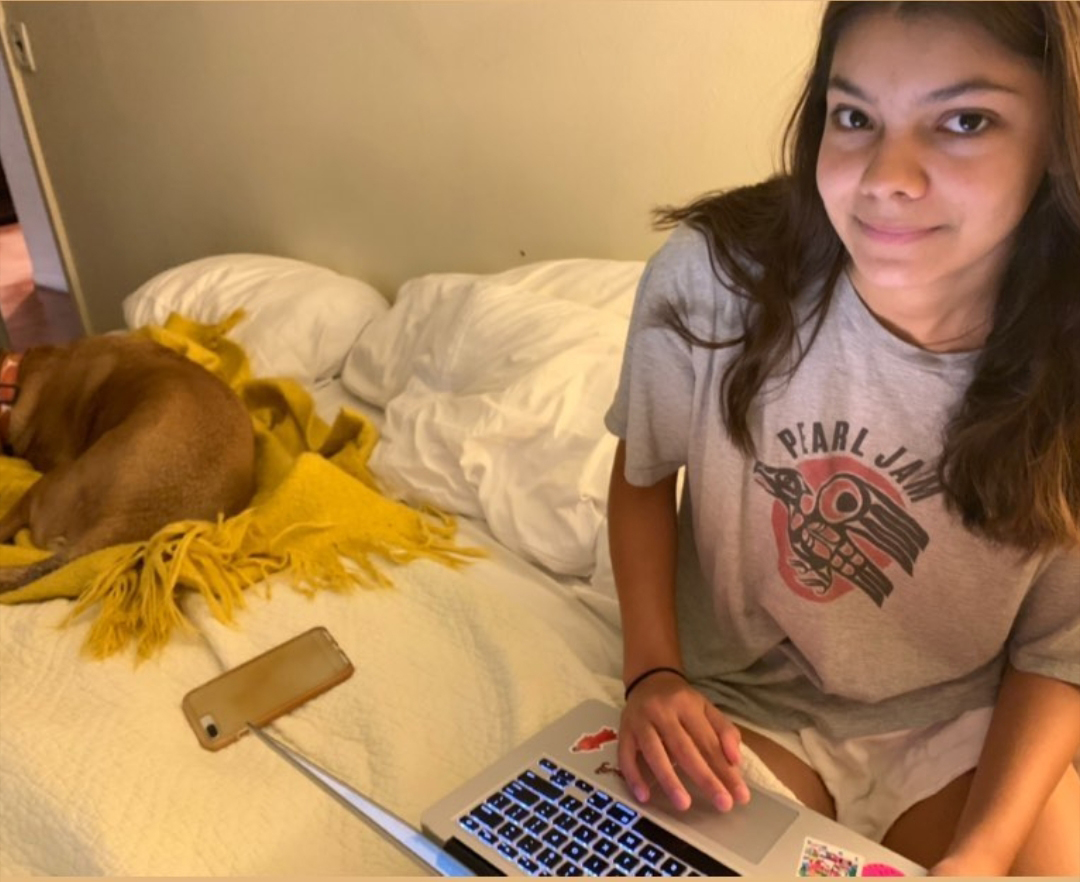 A NEW EXPERIENCE! Sydney Wallace starts her first day of sophomore year, from the comfort of her own bed. All McCallum students started the year online, and everybody has mixed emotions towards distanced learning and the changes it brings. "Online school is definitely very new and hard," Sydney says. The start of this year feels very different than the end of last year, but I think that I'll get used to it." Caption by Liliana Rodriguez.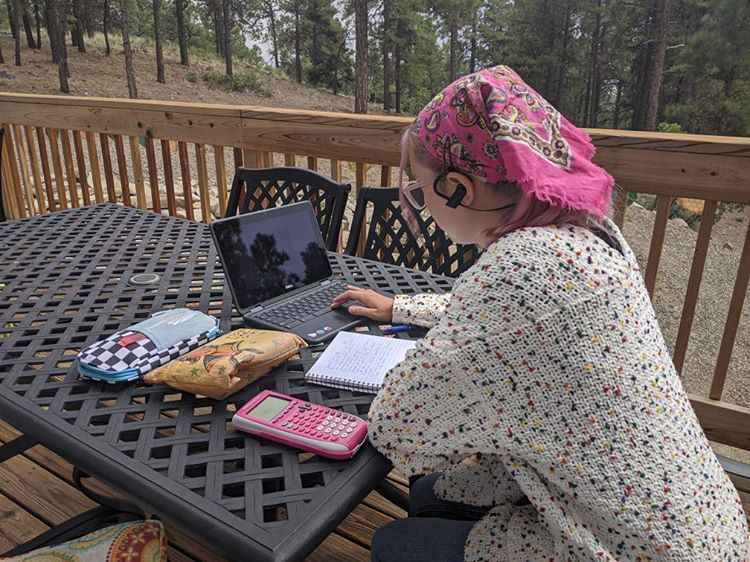 CONNECTING FROM COLORADO- Junior, Ceder Herring, tunes into their zoom classes on the first day of school, all the way from Pagosa Springs, Colorado, in the middle of the Rocky Mountains. They claimed that though it rained a little and the connection was unstable, "It was really nice seeing some of my teachers that I had the year before. But it was long." Herring and their family left Texas in late May, to escape the climbing number of COVID-19 cases and to cool off from the Texas heat. Caption by Lucy Marco.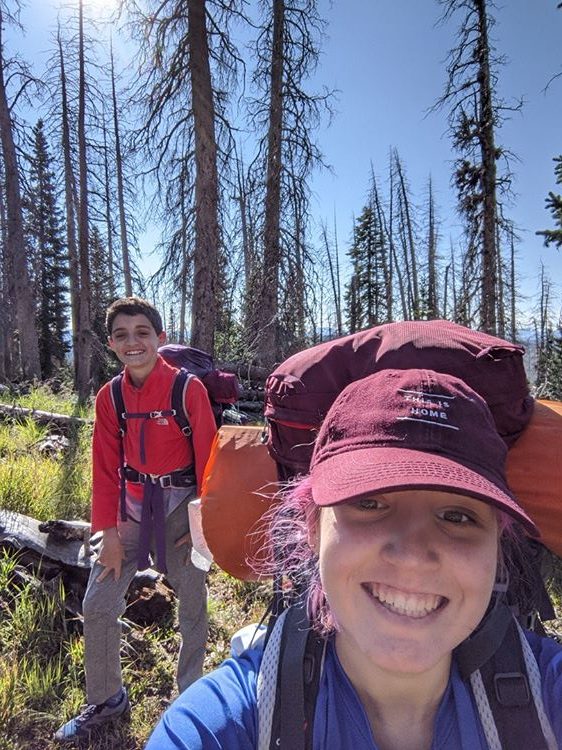 While in Pagosa Springs, Herring went backpacking a few times and hiked their first 14-er, which is is a mountain over 14,000 feet of elevation. "It was a really big accomplishment, and I felt very achieved afterward," Herring said. They believe that doing school online won't greatly impact their junior year, but they are more concerned for their younger brother, David Herring, a freshman at McCallum. "I think it will be hard to meet new people because everyone's kind of awkward on zoom," they said, "It would also be hard for him to have a good connection with teachers…and this is a new school for him, with new teachers. So I could see that being a little bit difficult." Caption by Lucy Marco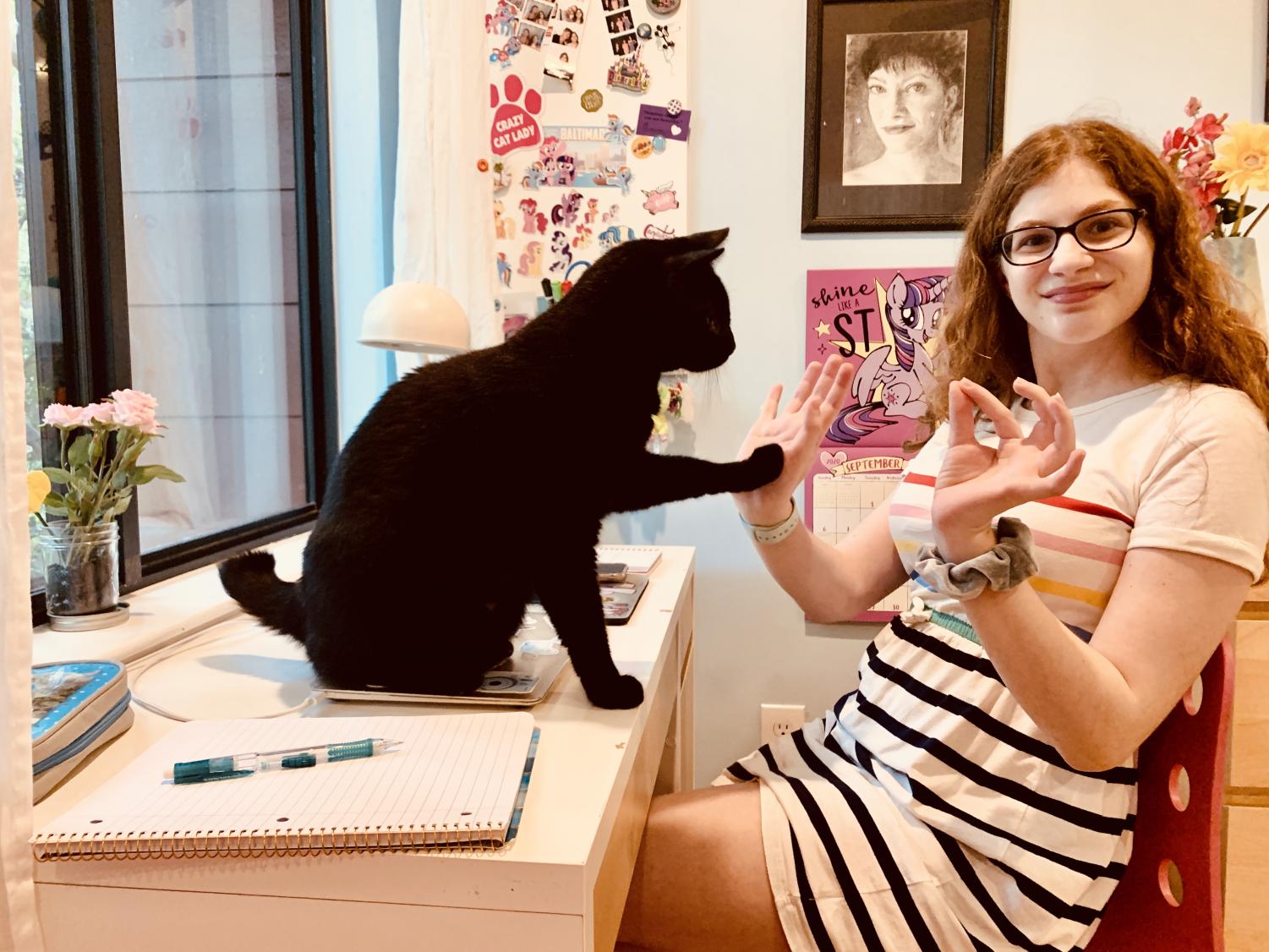 BEHOLD THE KING- Zoe Barrett, a junior, high fives her cat, King Louis on her first day of school, for doing a good job in her zoom classes. Barrett shared that she enjoyed her first few days of school, especially her chemistry class. "I like my chemistry teacher a lot," she said. Although she's worried about the coronavirus affecting her graduation, she finds online school easier, because "if I miss something, I can go back and rewind." She finds that doing school from home with her family and pets is nice because she always has company. Caption by Lucy Marco.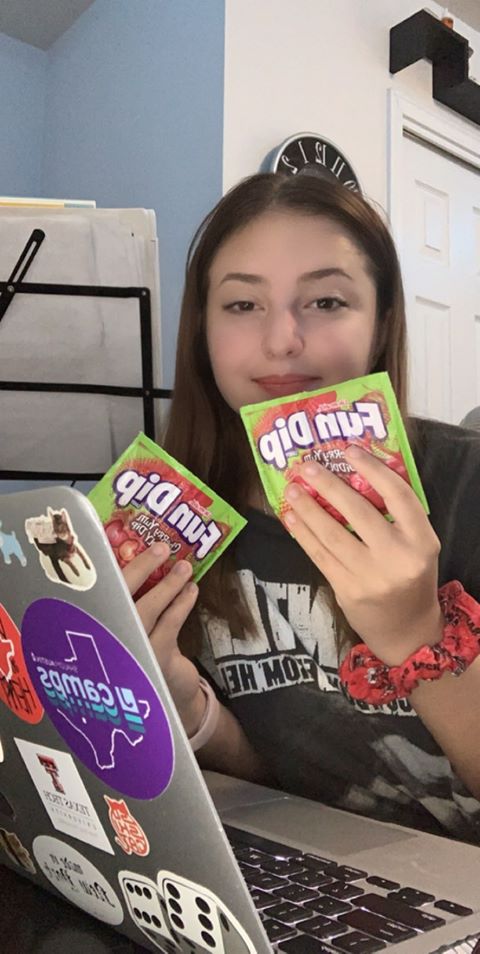 FESTIVE FUN DIP- senior Ari Miller on her first day of online school has a cool way of staying attentive with zooms Ari shared with us. "Honestly, I felt really tired. I think that's one of the downsides of learning at home, your bed is only 6 ft away (haha get it) from you, so it's very tempting. Other than that, I was excited to finally be a senior!I keep a jar of snacks on my table because it's a bit more convenient than getting up in the middle of a zoom call to get something to eat, and I happened to find candy at the bottom of the jar during my zoom call. It was honestly pretty cool to me considering that I was already having a long day.I'm so excited to be a 2en1or in class of 2021!"  Caption by Sarah Mbaya.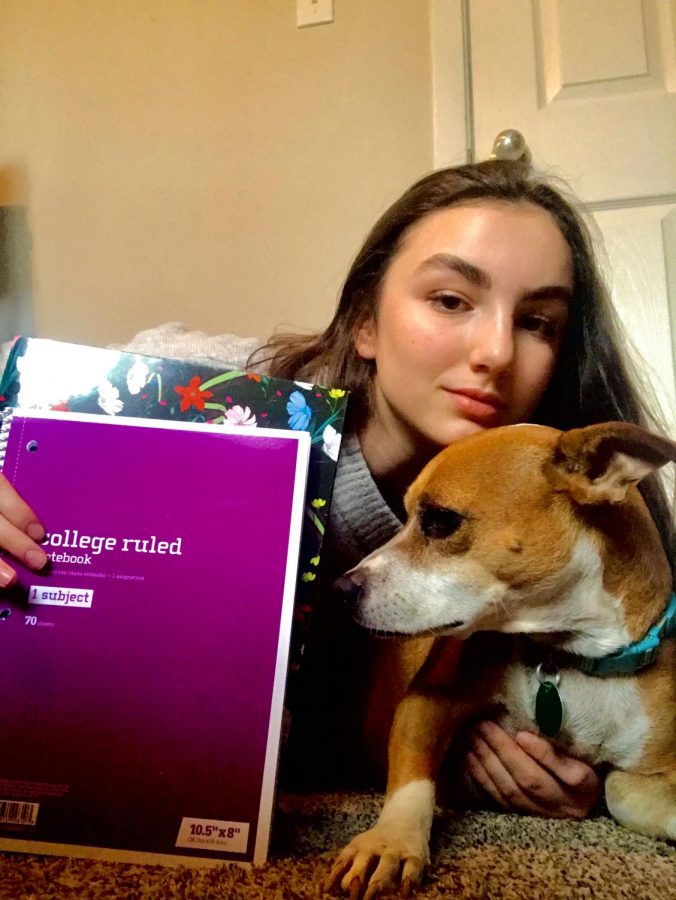 GOOSEY LUCY: Sophomore Amaya Collier lays next to her first-week-of-school copilot, her dog, Lucy. She accompanied her all week long and greeted her peers at each zoom meeting. "I think this year will be challenging for everyone, but I'm confident we will make it through" Collier said regarding online school. "It is difficult to be on a screen all day, but I'm happy I still get to see everyone's faces."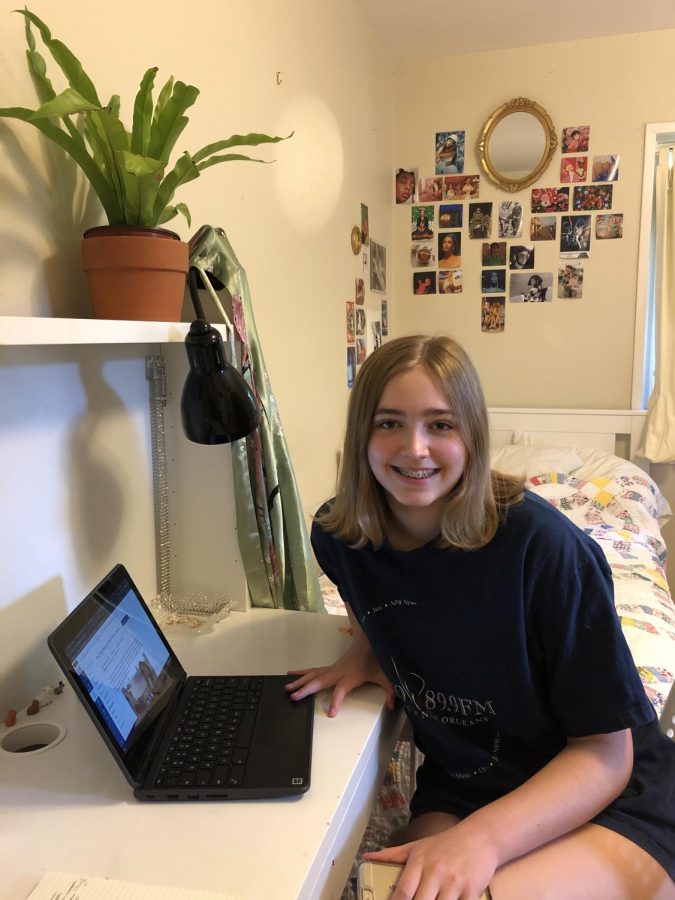 REALIGN TO ONLINE! Sitting at her desk, freshman Francesca Dietz gets ready to work! During the first week of school she tried to get her online school routine and workspace down. "Getting used to not walking up to a building for school has been strange, but it gets easier everyday. I've found that having a solid schedule and set up helps me focus on my school work more."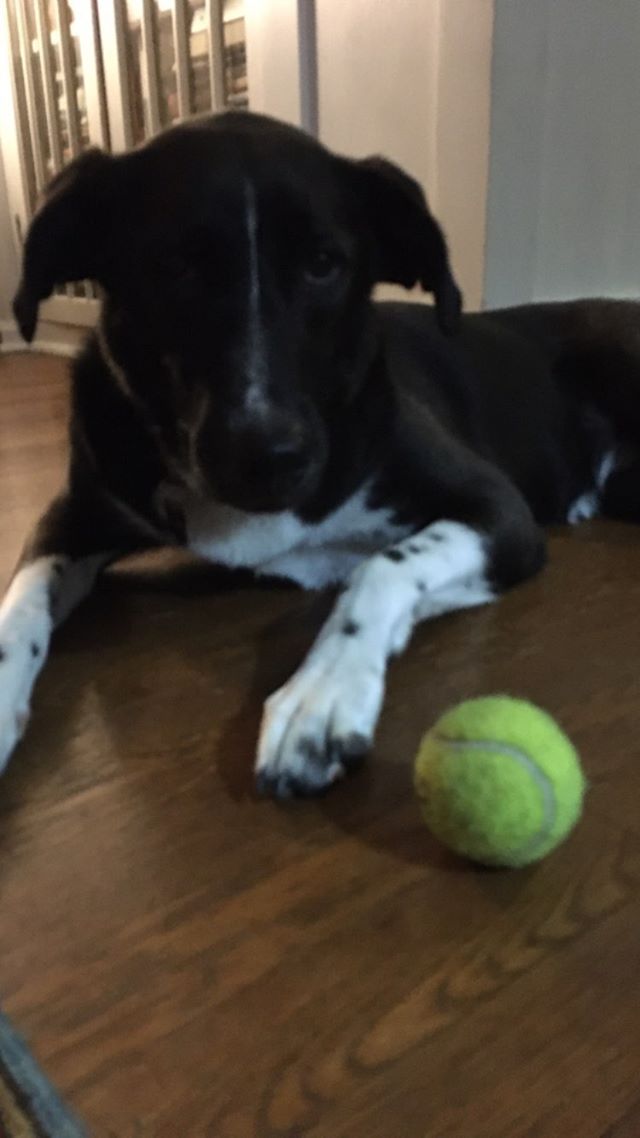 Scout, almost 4 years old, waits patiently for senior Albert Gillogly to stop with the studying and play ball. "I love her crazy energy," Gillogly said. "Having my dog and family definitely makes it easier on making it through quarantine." Gillogly said he enjoyed the first couple of school days and that he has enjoyed his whole schedule so far. "All of my classes are really interesting so far, so it's hard to pick a favorite." While it's been enjoyable so far, Gillogly also said that it's been very different.  "While it's not ideal for my senior year, I want everyone to be as safe as possible. I do like that I don't have to make time to commute to school though." How does he spend the extra time when he's not commuting? When he's not working on school, he plays chess on his computer, draws, works on college admissions or walks Scout. Reporting by Frances Arellano.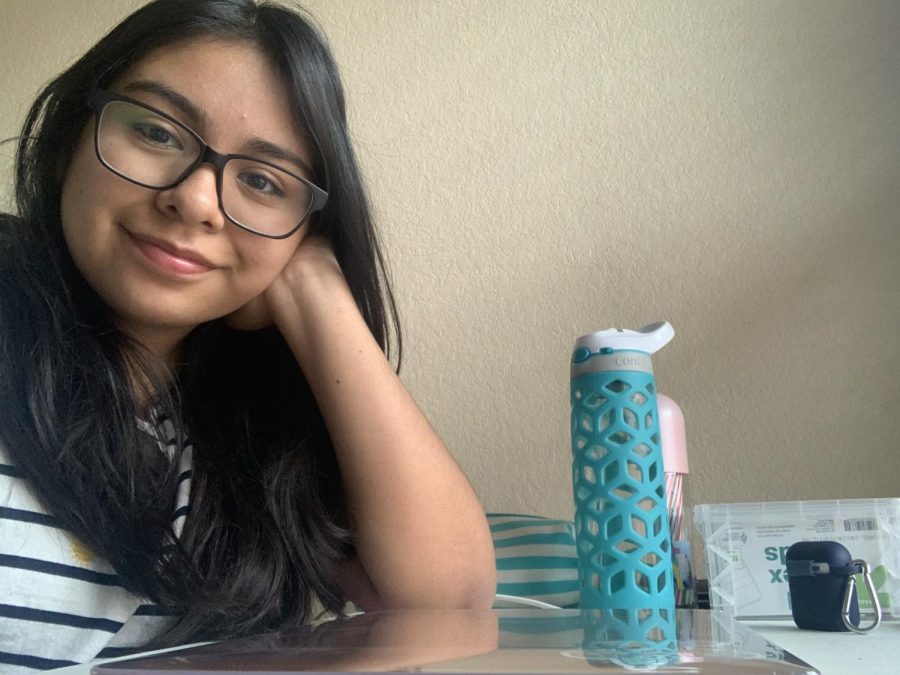 Freshman Fatima Trejo captures a glimpse of her working area as she prepares for online school. "It's a very different start to the year but so far it's been fairly smooth transitioning from class to class and meeting everyone" Trejo said of online school. "I think as I get adjusted to doing zoom everyday and classes online it's become a fairly easy cycle."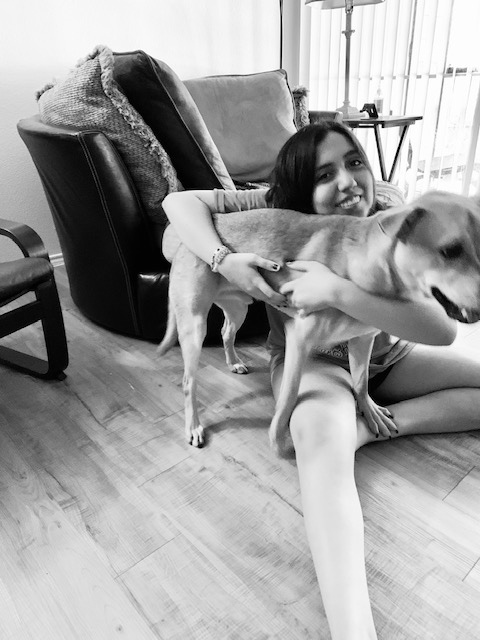 Freshman Sophia Garza gets ready for her first day of online school alongside her dog, Mitch, who joined the family at the start of quarantine. "He's my buddy," she says. "When I'm in class, I close my door and he uses that time to sleep."
But Garza isn't the only one being taught new things. "He knows basic commands like sit," she says. "He also loves peanut butter!"
Garza describes her first day by explaining she was thrilled to be back in the environment, something a lot of McCallum students can agree on. Although zoom may take time adjusting to, Garza says she is just happy to be here. "This will definitely take time to get used to, for me and for everyone else."
We hope everyone is adapting to Zoom and enjoying their second week back at Mac! Reporting and caption by Peyton Casey.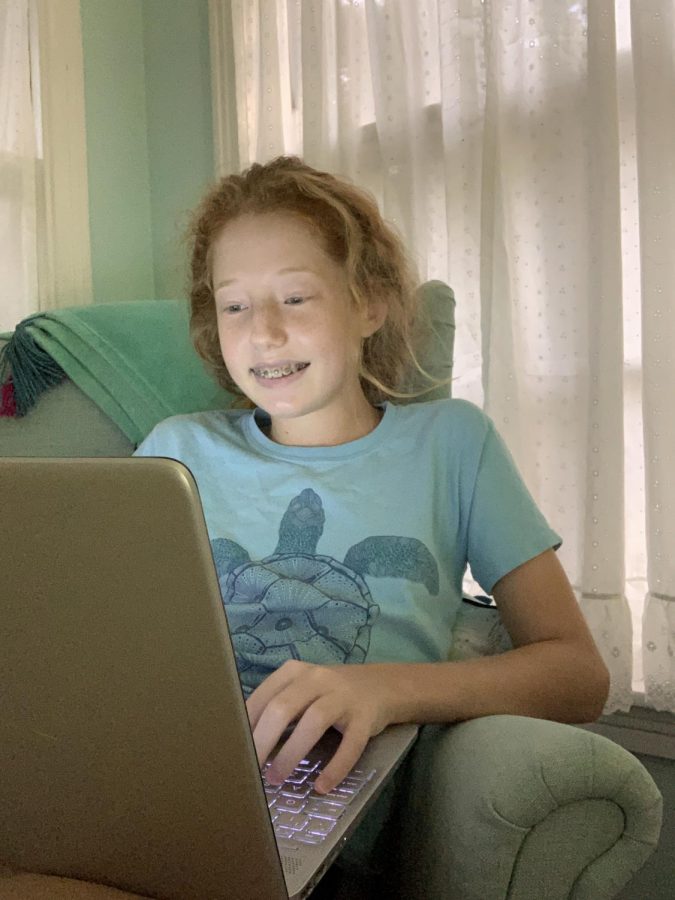 BEDROOM VS CLASSROOM : Freshman Autry Guequierre shows us her "zoom room," which includes a nice comfy chair, big windows, and the lack of responsibility of a real classroom. She sits in this chair for the majority of her day, working hard on her school work. She enjoys sitting there, but sometimes finds it hard to get the level of work done as she would in a typical classroom. "I love this space because it is nice and comfortable, and there are windows surrounding it for lots of light. It is definitely harder to get work done in it for those exact reasons, because I am less focused," Guequierre says about her space. "It is weird learning in your bedroom rather than your classroom."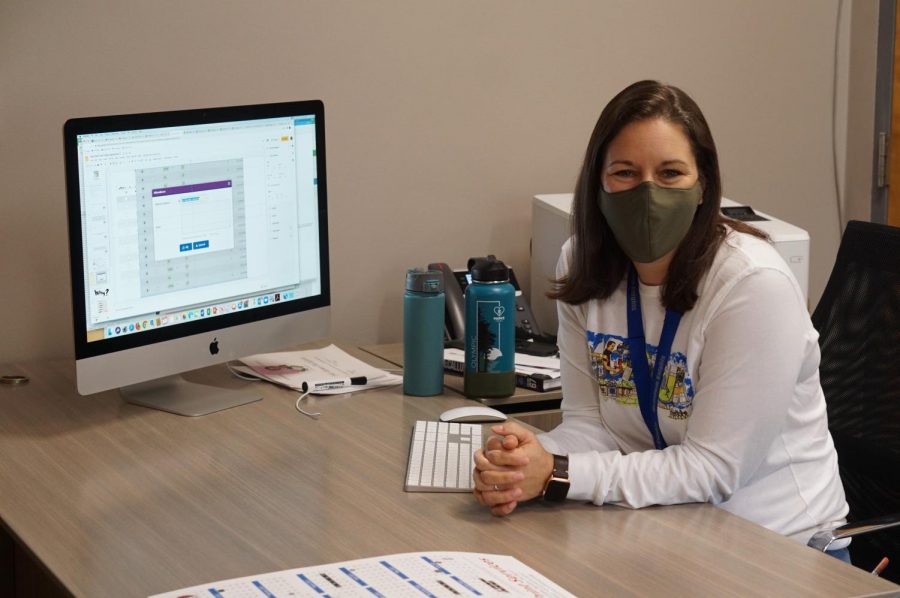 New principal Nicole Griffith sits at her desk at the end of her first week of school as the leader of the Mac campus. "It was a very interesting week," Griffith said. "I felt myself testing different teachers asking 'How's it going?' because normally I could walk into a classroom, but now it's a little bit harder to do that." 
"I thought we had a very successful first week, we had very good attendance, teachers felt like they were able to succeed in what they were asked to do; it was a very smooth first week." When asked about the extension to the time teachers and staff had to prepare before the school year started, Griffith had this to say. "It made all the difference." Griffith said. "I do not think we would have been ready at all; it would not have been as smooth a transition. Giving our teachers a lot more training worked on a system where teachers got the help they needed in the areas they needed."
"I think it's new for everybody." Griffith said. This year has definitely been one that's different for everyone and Griffith understands that. "I think everyone's adjusting and the transition back is bigger in a lot of ways. Maybe some of them thought it was going to be like the way it was in the spring, and it's not that way because in the spring we didn't take attendance or really have grades, and now we have to have both of those things." Griffith continued. "It's really a lot more stressful than real school because it's hard to be on a screen for this long. That's true for teachers and students." Reporting and caption by Javier Vela.