Since she was little, Adamson has felt need for F1 speed
It may surprise you to learn that language arts department chair loves auto racing as much as Arthurian legends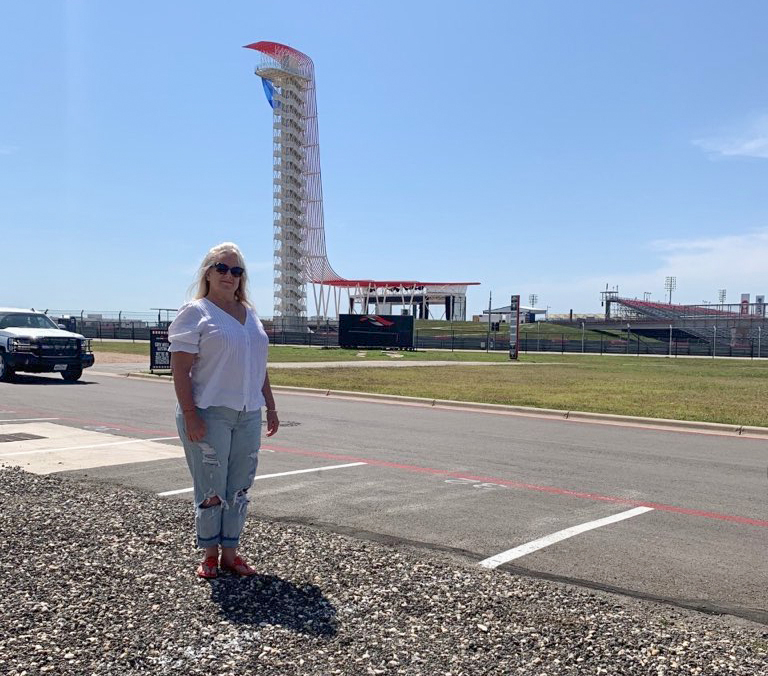 Cars. They're a part of everyone's life, but in different ways.
For some, a car is just a means to get to work every day, a seat to spill hot coffee in or a thing that needs to be maintained and fixed.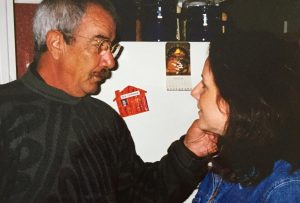 For others, however, cars mean more than just transportation. They are a way of life.
One of those people, you might be surprised to find out, is English department chair Diana Adamson.
Adamson's love for cars, goes all the way to Formula One, the world's top motor sports league.
"I used to watch [Formula One] with my dad when I was a little girl," Adamson said. "And my dad made me take my car apart and put it back together before I was allowed to drive it. So, you might say that I really like cars."
Her colleagues on the English hall are often surprised to learn that Adamson is as fond of fast cars as she is of great books. 
 "I literally had no idea this was her thing, even after knowing her for nine years," said Nikki Northcutt, a language arts teacher and longtime colleague of Adamson's on the English hallway. "If you walked into her classroom, you would assume she was more of a Renaissance Fair girl."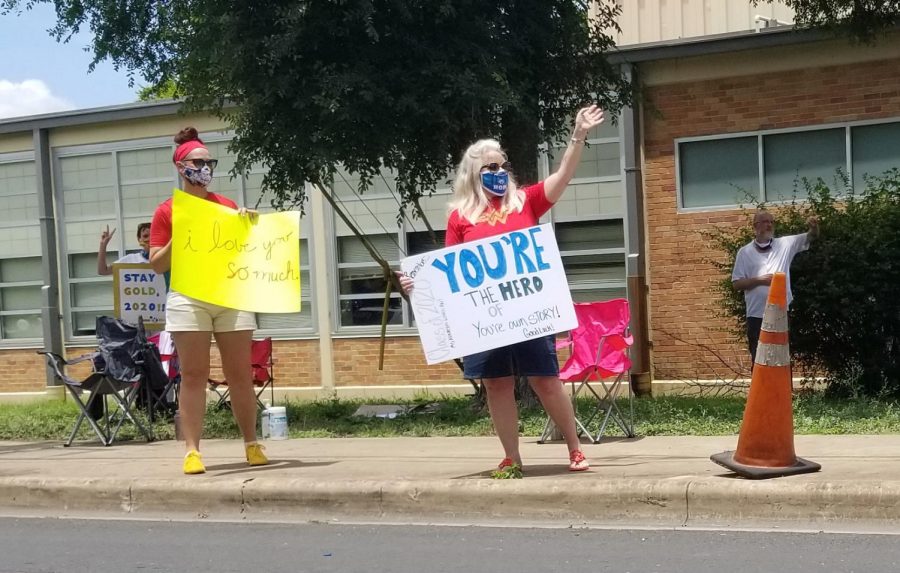 Perhaps if a renaissance fair opened in her neighborhood, she may have gone in that direction; instead, in October 2011, the Circuit of the Americas arrived right in her backyard.
The track cost $400 million to build, provided 1,700 construction workers a way to feed their families, and is the only F1 track in the United States.
And while Adamson has been to the track before–she was able to see an International Motor Sports Association race there with a friend in May 2017–it was this past Mother's Day when she had a true up-close and personal experience at the track. On that Sunday, COTA opened the track up to anybody who wanted to come take a lap around the circuit.
They did not have to ask Adamson twice.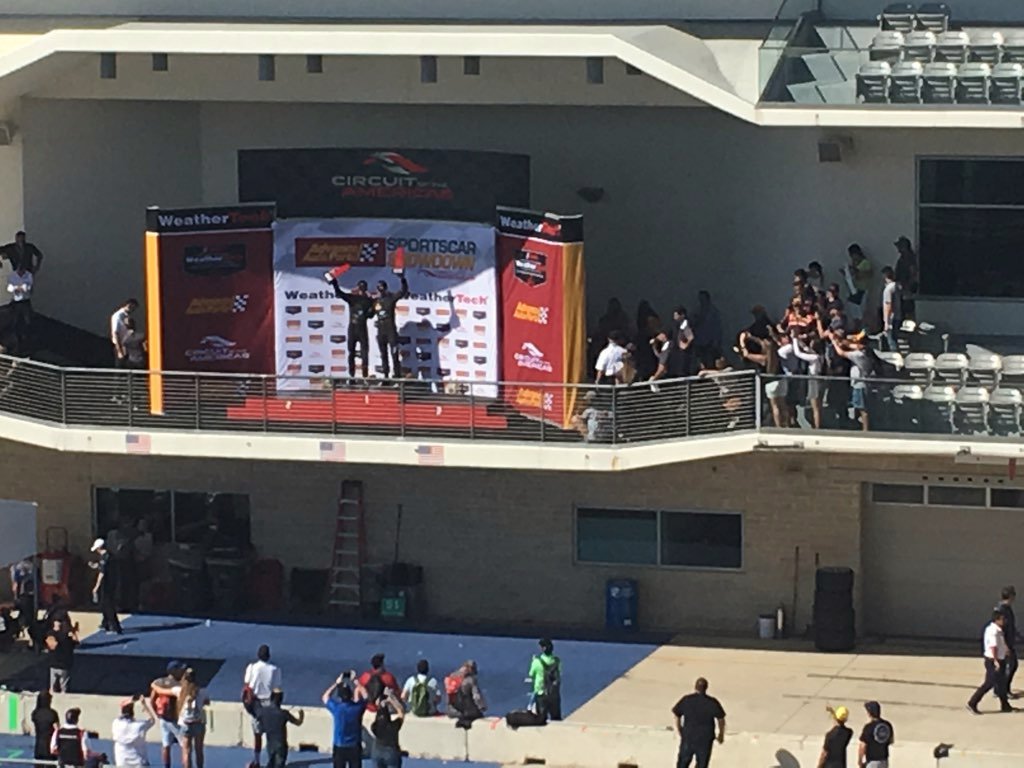 "I saw that if we took food to the Circuit of Americas for the Central Texas Food Bank, then we could drive on the track," Adamson said.
Adamson and her daughter Olivia, also a huge autoracing fan, were two of the 20,000 people who descended on the circuit in 7,000 vehicles. According to COTA officials, the food drive collected more than $200,000 in donations which funded 1.6 million meals to the Central Texas community.
"The event was super well-organized," Adamson said. "It took us an hour and a half in total to drop off food, drive the track and leave. … Everyone was so appreciative of people dropping off food."
Adamson rode shotgun that day. Being a mother means putting your kids first, so Adamson sat in the passenger seat while her daughter Olivia drove.
"That's what moms do," Diana said.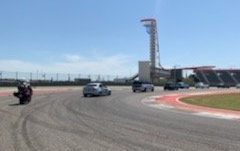 But even though, she wasn't behind the wheel, she still thoroughly enjoyed the experience.
"She thought being able to [be] on the track was amazing,"Olivia said. 
From the passenger seat, Adamson rode on the same track where many great Formula 1 drivers experience 5G's of force and reach speeds in excess of 200 miles an hour. Perhaps because she was observing instead of driving, Adamson was able to notice small details about the COTA track heading into turn one.
"The hill that leads up to that turn is crazy. The COTA track is a hard track, and the [F1] drivers really like it.  One of the reasons it's a difficult track is because even starting from pole [the most desired starting position at the beginning of the race], taking the lead is still hard." 
 Formula One is such a unique sport. With little room for underdog teams to beat the top teams, the excitement comes from the characters and battles on the smaller teams.
"[One of] my favorite drivers is Kimi Räikkönen," said Adamson, who said she enjoys his press conferences as much as his driving. "They make me laugh so hard.  There's a reason he's called the Ice Man."
"
My dad made me take my car apart and put it back together before I was allowed to drive it."
— Diana Adamson
With drivers from all around the globe, there's no shortage of personalities in Formula 1.  While the series is exciting and packed with larger than life personalities, it also has a history of being an aristocratic and mostly white sport.
"Very few drivers come from poor or even middle-class backgrounds," Adamson said. "I think when people think of F1/Grand Prix, they think about Monaco, and that is a street track that goes around very wealthy people."
Acknowledging these shortcomings, Adamson said she sees signs that Formula 1 is taking steps to make the sport more diverse and inclusive.
"It's getting better," Adamson said. "Some of the F1 teams hae been doing work to create more diversity in the very white sport. Mercedes has really been pushing. Much [of that push] I'm sure, has to do with the fact that their driver, Lewis Hamilton, the six-time world champion [and current points leader], is a person of mixed background. And he had been quite vocal. They have changed all their livery and uniforms. They are wearing black this year; rather than being all silver (they are the Silver Arrows), they are black as well."
She said the look and color scheme of the team is "gorgeous."
View this post on Instagram
"Ferrari is doing some [diversity outreach], and so is Red Bull, but Mercedes is being most bold about it."
Red Bull is also the home of another of Adamson's favorite drivers.
"I also love Max Verstappen,  a young driver with Red Bull," Adamson said.  "He is amazing and will go really far in the sport.  He's not afraid of anything. and just goes for it."
Thankfully, the fearlessness of the drivers and the circuit, however, doesn't extend to the current pandemic.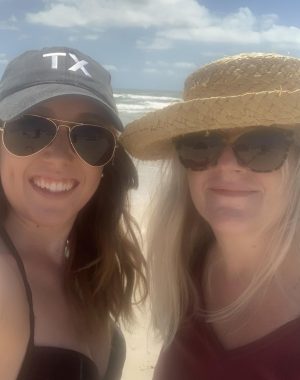 COTA announced today that it was cancelling the F1 United States Grand Prix because of concerns about the possible spread of COVID-19.
With the cancellation, the venue has lost its entire 2020 racing schedule to the pandemic. The Formula 1 season is still on even if the U.S. Grand Prix is out, but the season has been disjointed.
Adamson said the cancellation did not come as a surprise.
"They have only had three [F1] races so far," Adamson said. "[Because of] the Austin COVID stats, just bringing the teams into Austin right now would be crazy especially since they aren't having spectators for the races. There are so many people involved with each team. It would be a big risk."
Ultimately, it was a risk that COTA chairman and owner Bobby Epstein was unwilling to take.
"The cancellation is prudent, but painful," Epstein said in a statement on the COTA website. "After a sold out 2019, advance ticket sales deposits were up nearly 250 percent over the prior year, and our staff was preparing our biggest event ever. We had secured blockbuster performers for the evening shows, and the racing this year is fantastic. I'm disappointed for the fans, COTA employees, our community, and everyone in the Formula One Paddock, as I believe we all look forward to what has become a wonderful annual tradition."
For Adamson, racing isn't just an annual tradition, it is a lifetime commitment.
"Whatever she sees in [autoracing]," Adamson's daughter Olivia said, "she loves it."
— with reporting by Javier Vela