Meeting at COTA for Cars and Coffee
Before the coronavirus shut down the Circuit of Americas, car enthusiasts met there once a month to share a cup of coffee and a love of cars
The news last month was bad for the Circuit of the Americas as the ban on public gatherings made it impossible for the venue (like all venues in Austin) to host gatherings due to fear of spreading the coronavirus. COTA announced on March 15 that it was closing down and letting its staff go. The closure made photojournalism student Addison Phillips's December photo essay about the Cars and Coffee monthly event at COTA all the more poignant so we thought we'd share it as today's Tuesday Top 10. If you can't go to the race track and hang out with car lovers in person, then you can do it here virtually on The Shield Online. So ladies and gentleman, start you engines and raise your coffee mugs as we take you back to the days when COTA hosted Cars and Coffee every month.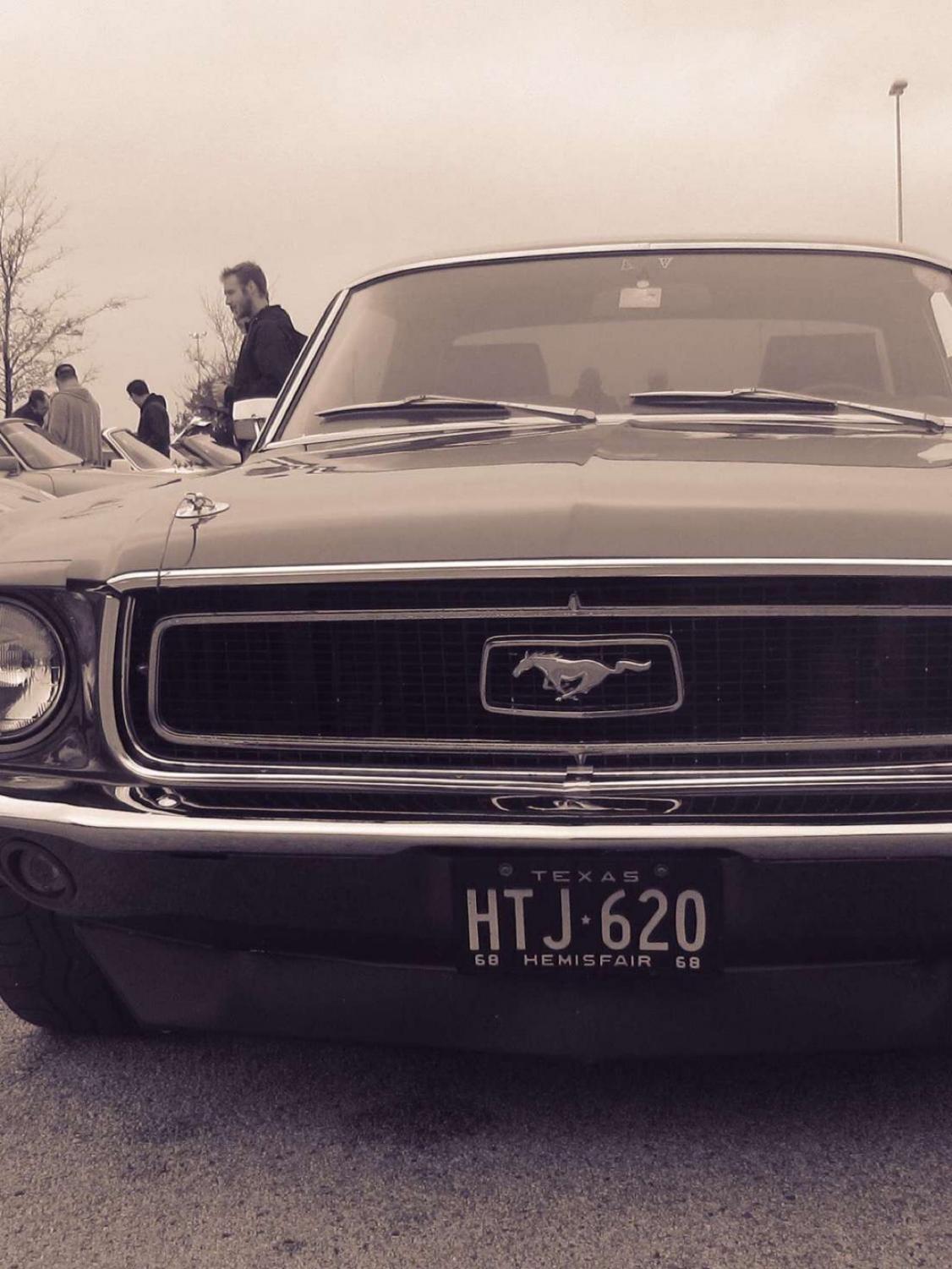 Cars and Coffee at COTA: Cars in Coffee is a get together for anyone passionate about cars, hosted at Circuit of the Americas (COTA) once a month. You can show off your car, grab a bite to eat, watch the race or just socialize over some hot coffee. "I didn't get to go this month, but I always enjoy taking pictures of the hundreds of cars that show up," said Daniel Descant, a Cars, and Coffee regular. Photo by Addison Phillips.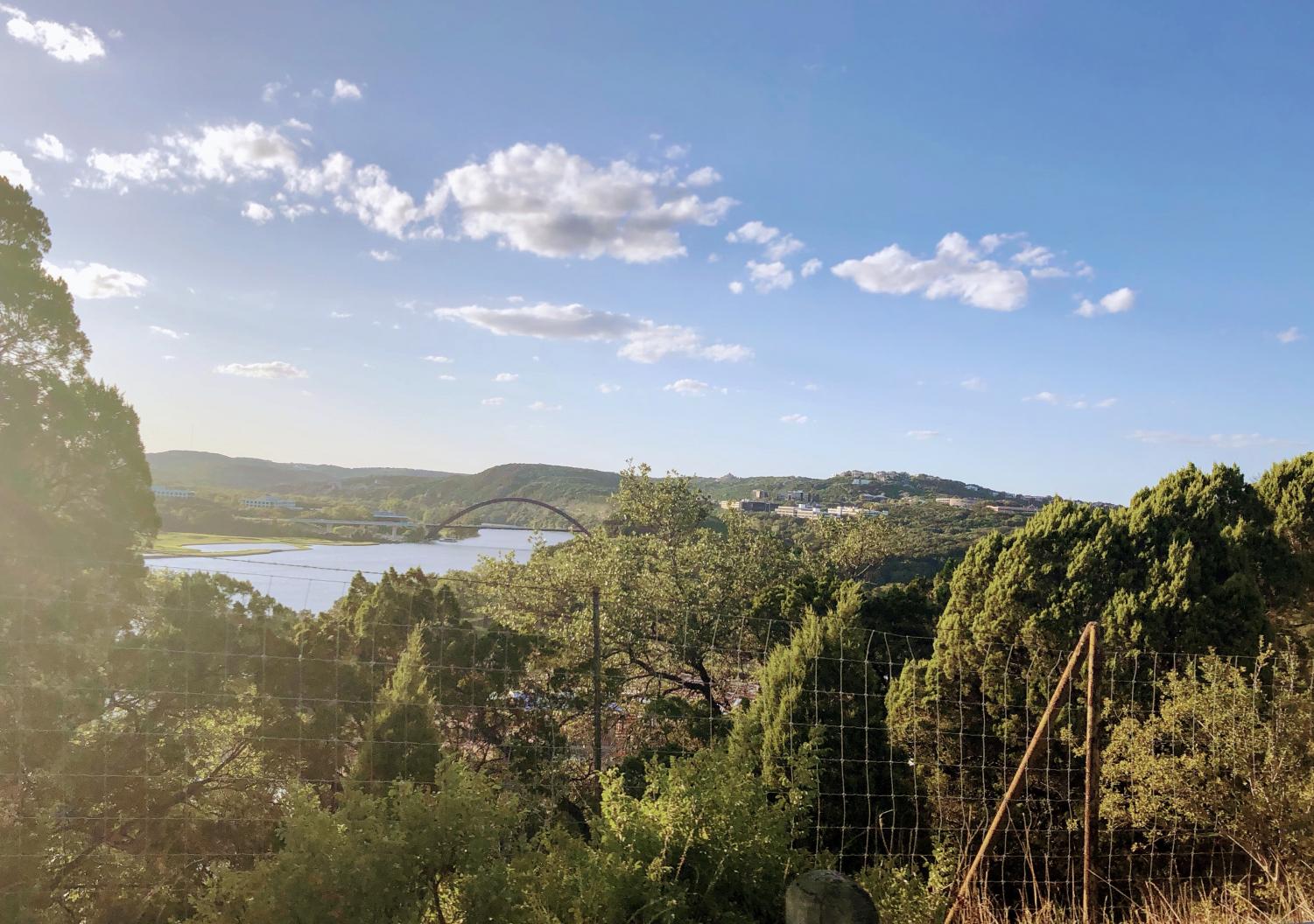 Breakfast Burnouts: Many car enthusiasts meet up before Cars and Coffee at COTA to have breakfast, and often choose to drive scenic roads like this one on the way to Circuit of the Americas. While most people see cars as a method of transportation, others see it as a lifestyle. "The roads are a big part of the event, especially driving safely below the speed limit," COTA participant Jack Foote said sarcastically. Photo by Addison Phillips.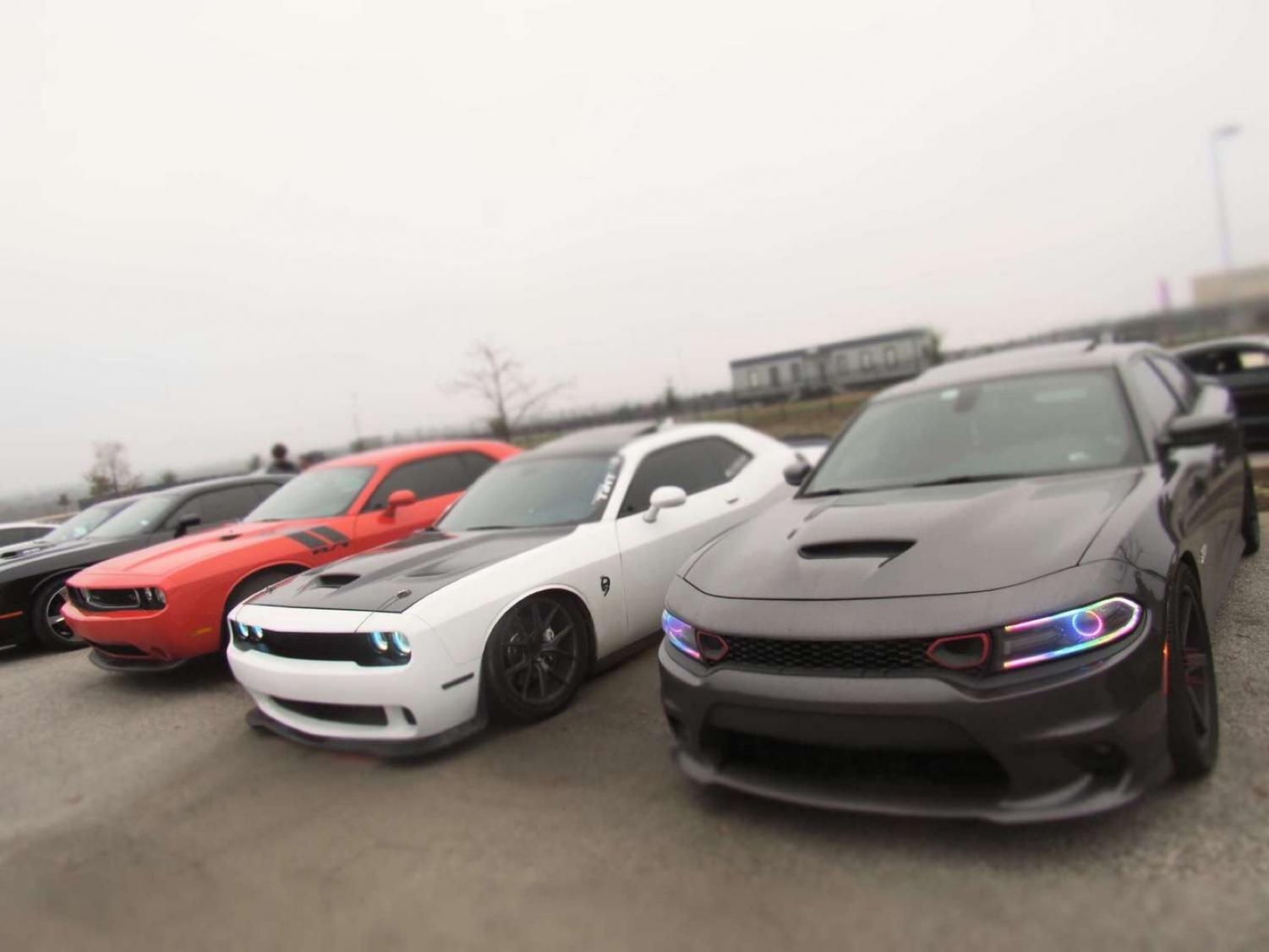 Car Communities: Many Cars and Coffee participants choose to gather into groups of people with similar makes and models of cars. Cars and Coffee is a social event designed to bring Austinites together over cars, and there's no better way to do that than to form a group."This month I came to Cars and Coffee with my usual group, but ended up driving with a bunch of cool people that all drove the same type of cars as me" said Cavan Bennigson, who drives a Ford ST (not pictured). Photo by Addison Phillips.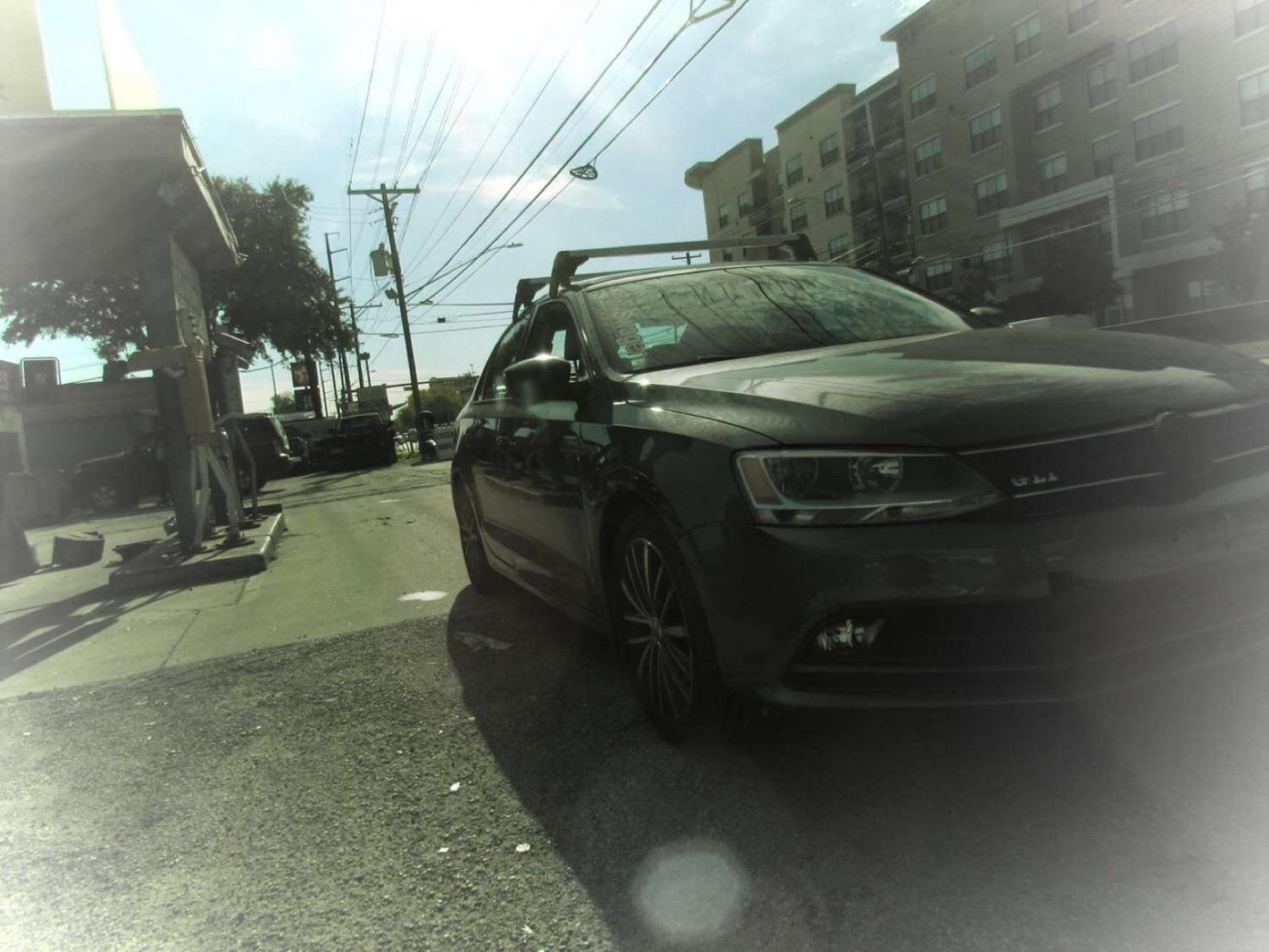 Less is More: While the main attractions usually consist of expensive supercars, less expensive cars can show off too, like this tuned Volkswagen (pictured above). This hits home at Cars and Coffee's idea, that states no matter who we are or how much we make, we all love cars. "Obviously everyone here would love to own an exotic car, but the fact that I can show off my car too really shows you how pure Cars and Coffee is," said Ethan Cross, the owner of the Volkswagen. Photo by Addison Phillips.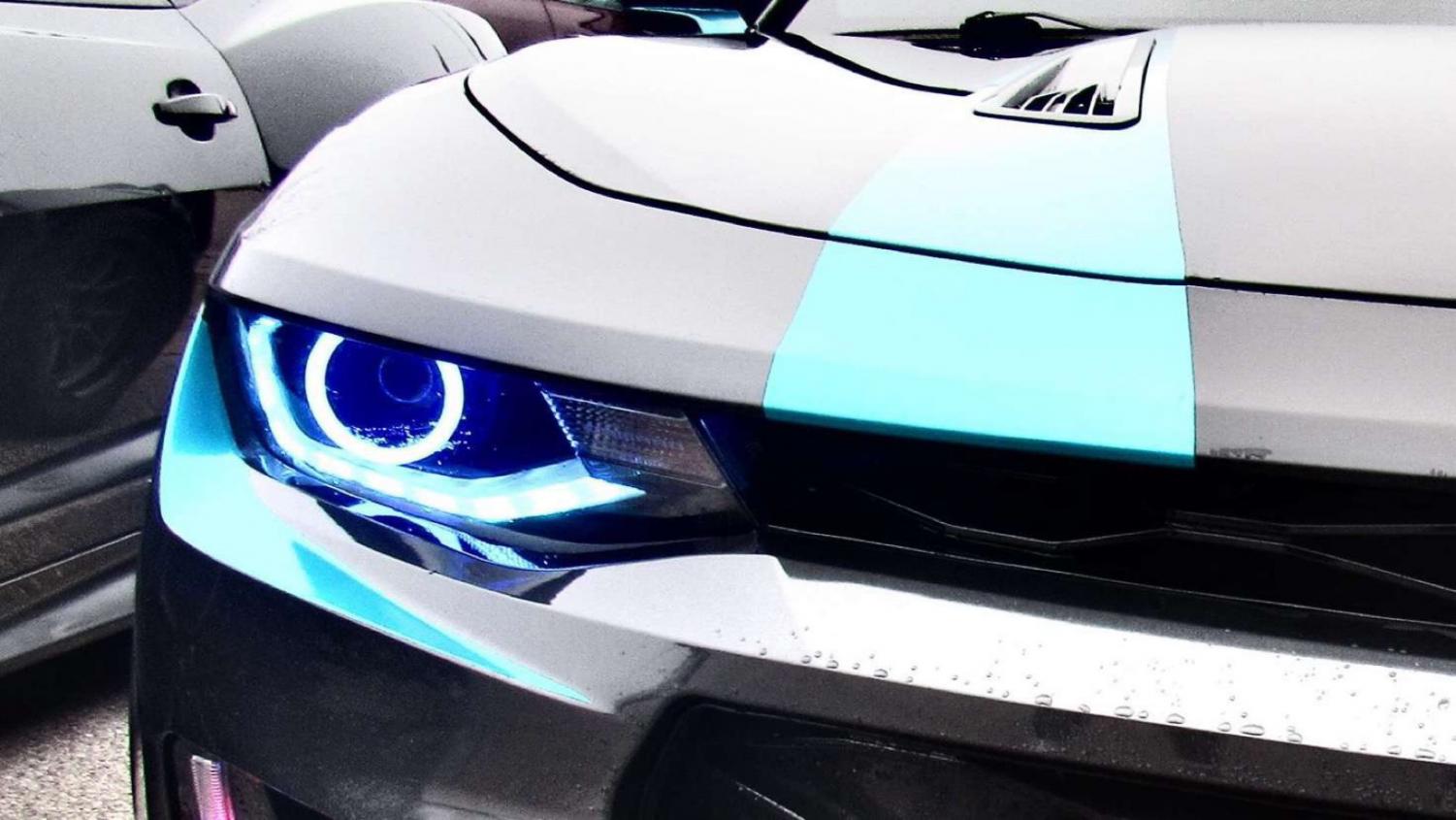 Custom Crowd: While some cars are stock, many cars at Cars and Coffee have been modified or tuned, like this 2017 Chevrolet Camaro (pictured above). This can allow for much better performance, but sometimes requires extensive and careful knowledge of cars. "I straight piped my '08 Mustang (not shown) because I wanted it to sound louder. Some people think it's to get attention, but I just like how it sounds," said Ali Altuwaijri, a Cars and Coffee attendee who opted for a less traditional approach in his car. Photo by Addison Phillips.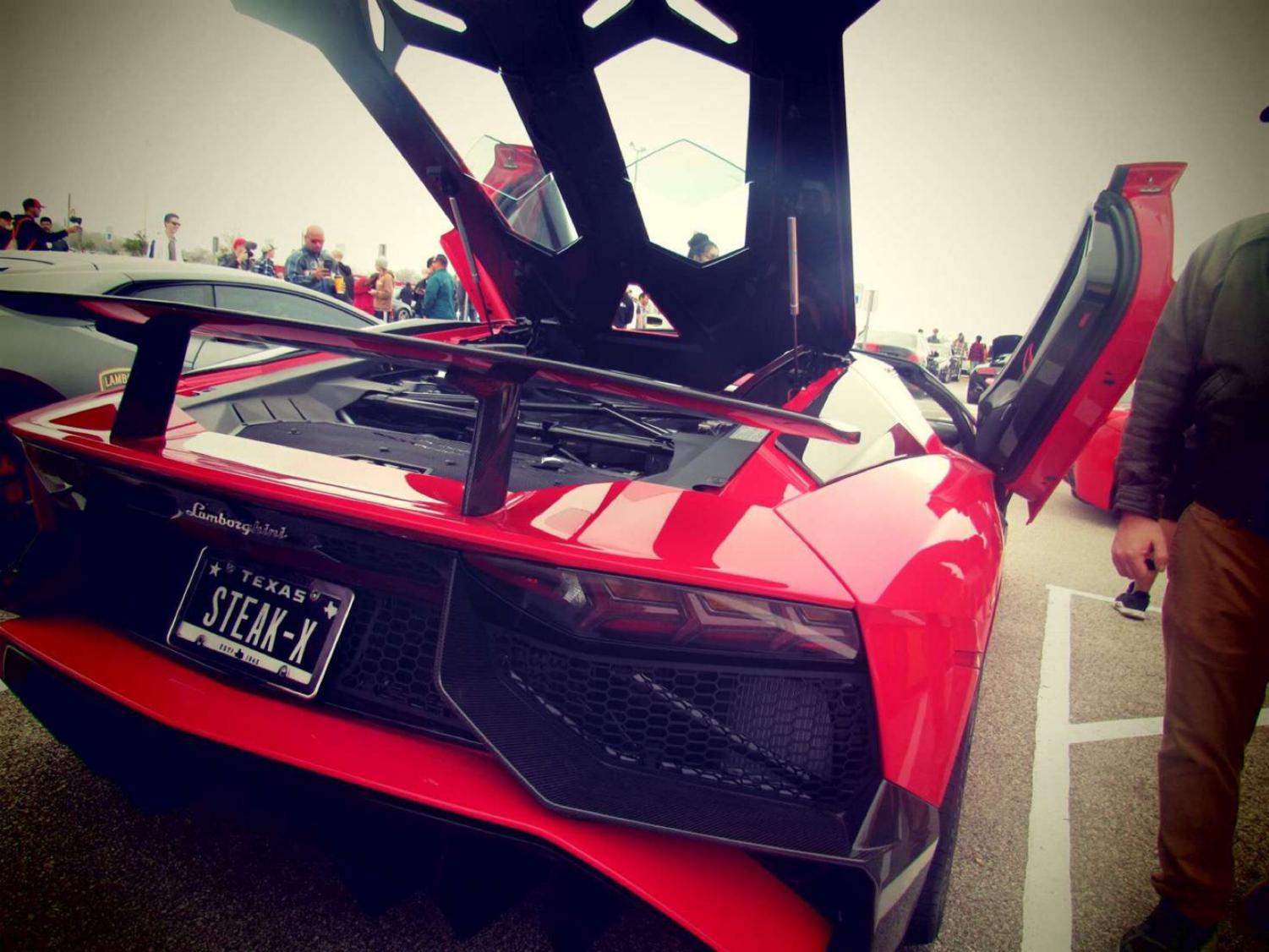 Beauty and the Beast: Loved by many car enthusiasts all around the world, the Lamborghini Aventador SVJ looks stunning, and has a top speed of 218 mph. While less expensive cars at Cars and Coffee can range anywhere from $5,000 to $30,000 in price, a Lamborghini Aventador  SVJ costs a staggering $517,000. "It's rare to see an Aventador on the streets, but there are tons of them at [Cars and Coffee]," Cameron Isaac said. Photo by Addison Phillips.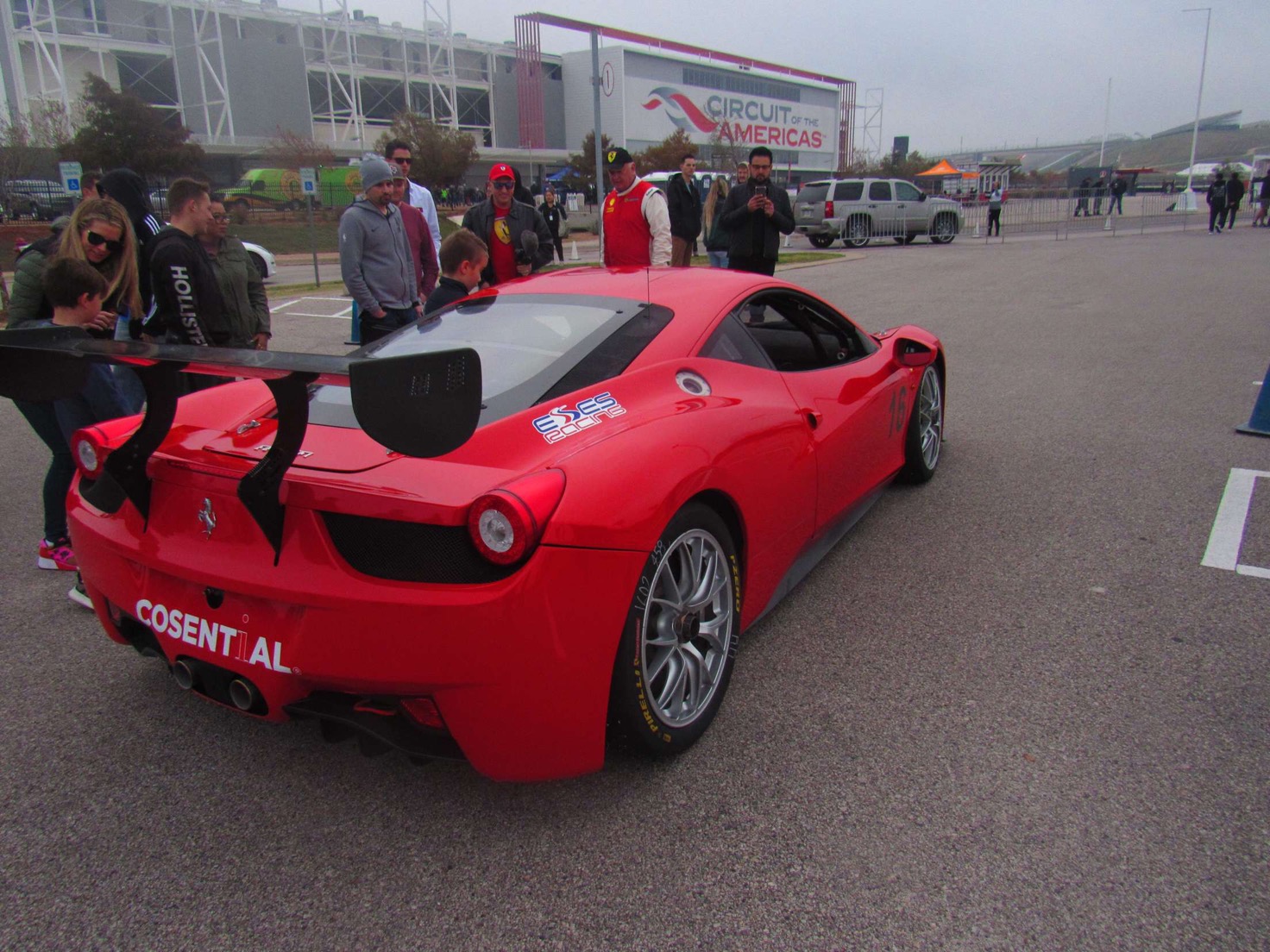 COTA's Specialty: Some people that attend Cars and Coffee take advantage of the track at Circuit of the Americas, as the owner of this car (pictured above). Circuit of the Americas hosts Cars and Coffee and is the only racetrack in America capable of hosting a Formula One race. "Watching cars race is the best part of Cars and Coffee, but make sure you bring ear protection because man are those things loud," Jack Crilly said. Photo by Addison Phillips.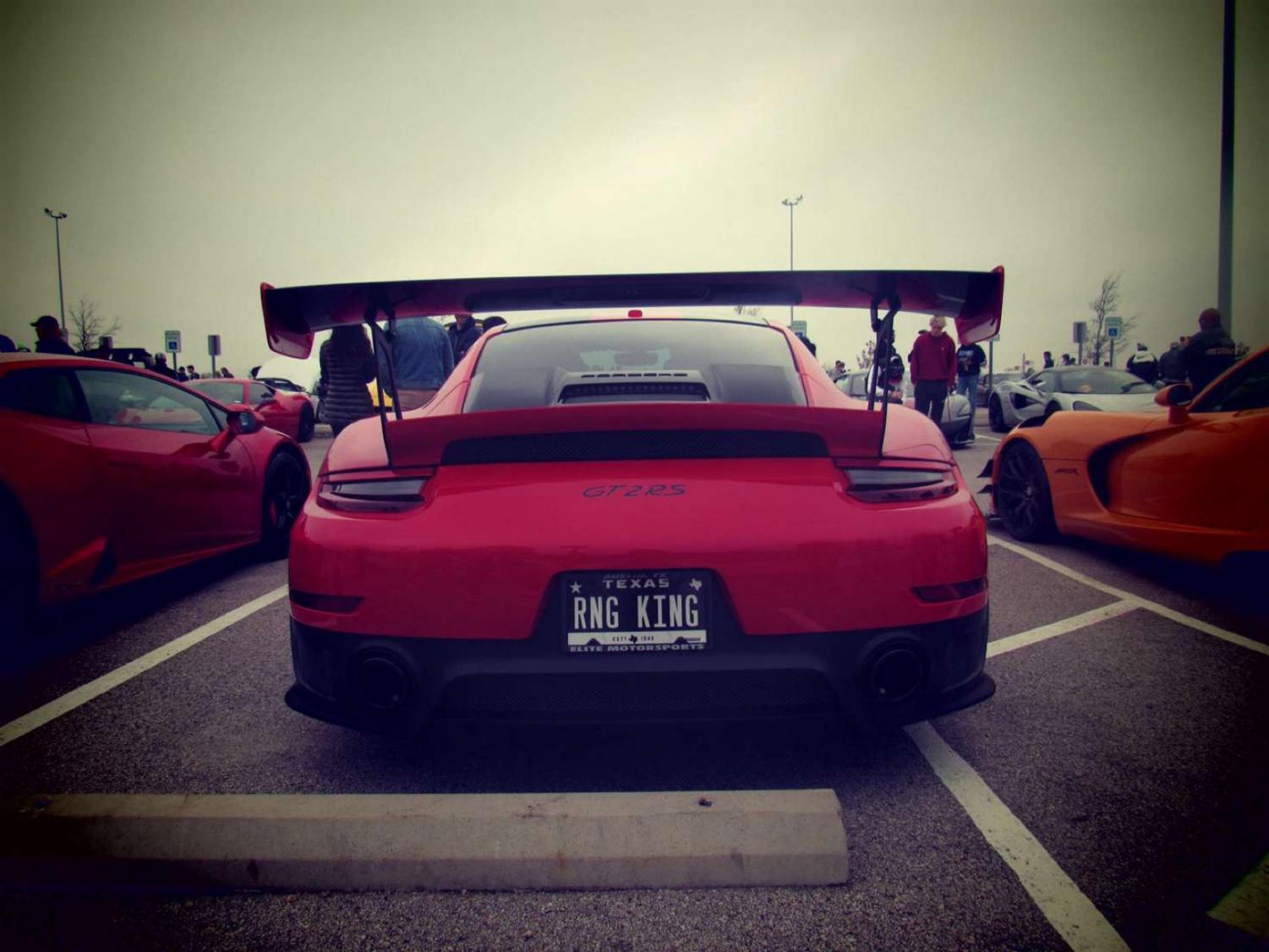 Ring Kings: While races are not permitted legally on the streets, Cars and Coffee attendees can race cars like this Porsche GT2 RS (pictured) on the track, provided they pass inspection. Most don't do this, however, and just choose to explore all the cars at the event. "My dad raced his Jaguar on the track once, but I've never personally been on it," said Brendan Shinsel, a 16-year-old who enjoys photographing cars at COTA (the track). Photo by Addison Phillips.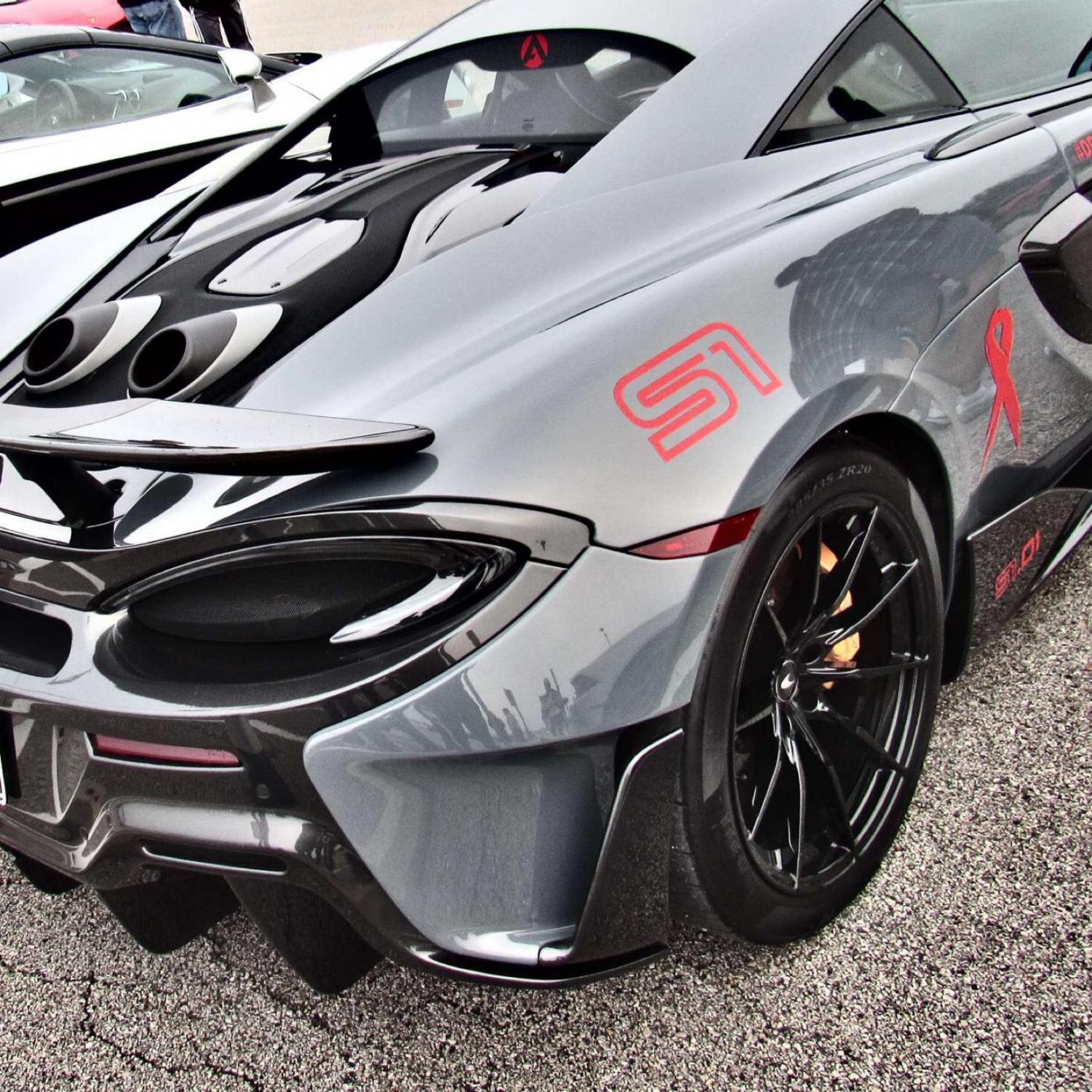 A Deeper Meaning: Many cars at Cars and Coffee are in a racing group, and some cars like this one (shown above) show their support for the fight against breast cancer by putting the emblem on their cars. Others take a more direct approach in the cause, like renting their cars out and giving the profits to cancer research centers. "Cars and Coffee aren't just about cars. It's also about coming together as a group to acknowledge and solve the problems in this world," Josh Branstetter said when asked what the meaning was behind the breast cancer symbol on this Mclaren 600Lt. Photo by Addison Phillips.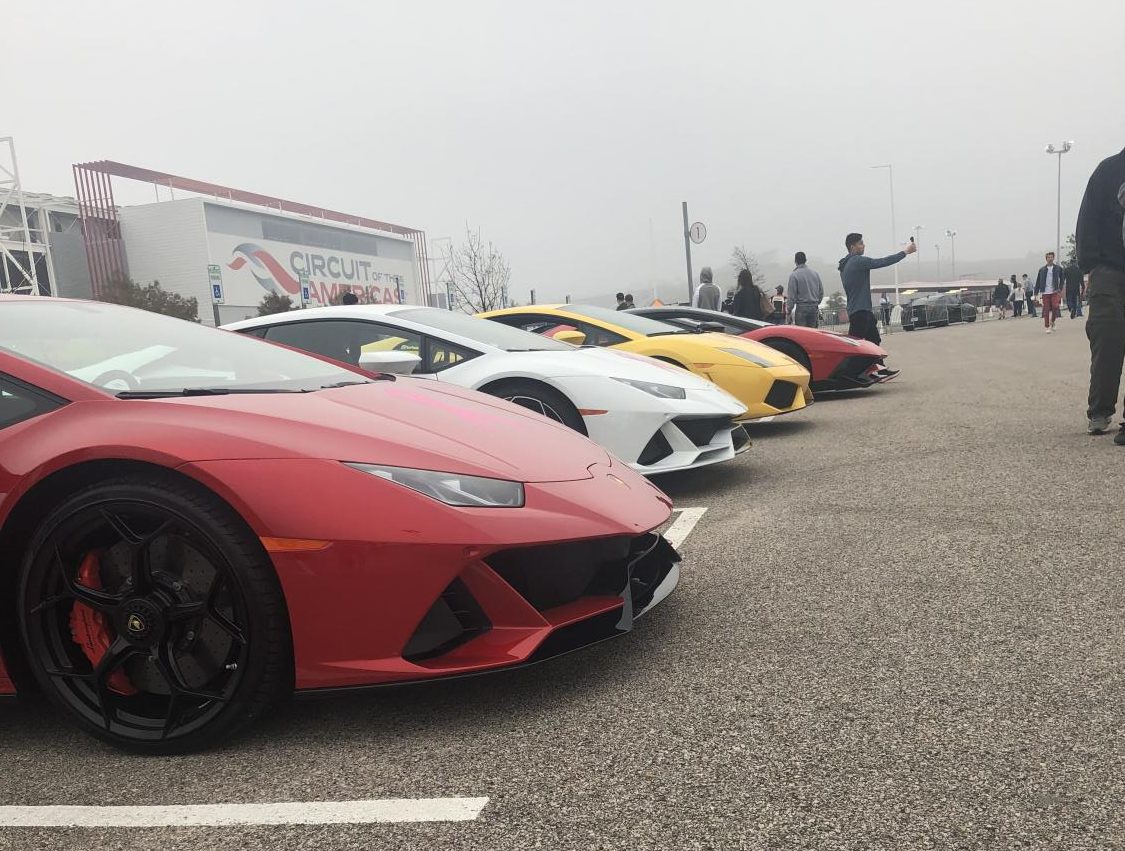 See You Next Month: While some only attend Cars and Coffee once, many cars like these (pictured above) attend monthly. Cars and Coffee give car lovers a place to meet new people and discuss their passion. "I love going. I don't have a car yet, but when I get one, that'll be the first place I take it" said Jaysen Hoskins, a 16-year-old who has ambitions of taking the main stage at Cars and Coffee. Photo by Addison Phillips.