Knights' quest for district and beyond
McCallum Baseball sets sights on winning 10th straight district title but more importantly is what lies beyond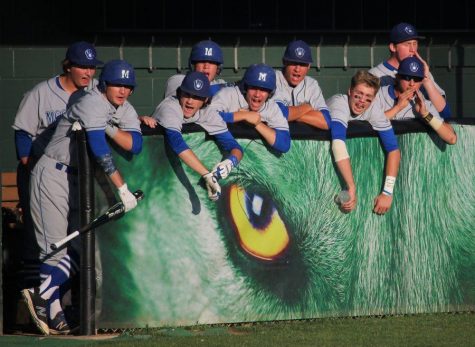 Senior JK Smith was in the stands last time the McCallum baseball team won a playoff series. 
She was in eighth grade. 
Her brother, then senior Jonah Smith, helped bring home a victory in one of McCallum sports' most memorable playoff comebacks. Since that 2016 series, despite being distinct champions in each of the following three years, they have yet to win another playoff series.
Last year was no exception. Despite having an early lead, McCallum suffered an upset loss and a first-round exit as their opponents celebrated beating a district champion first-seed team. It was Sunday, May 4, 2019 and the Knights were tied with the San Antonio Harlandale Indians to start the top of the eighth. The Knights had opened up scoring at the bottom of the second when Alec Worden walked to first and was driven home by Easton Salinas. The Knights scored a total of five runs in the first three innings and the final three runs came in the bottom of the eighth but it just wasn't enough to overpower Harlandale's eight runs scored in the top of the eighth. 
For the seniors, it was their last game in a Knight uniform and for all of the juniors and underclassmen, it fueled a drive for redemption.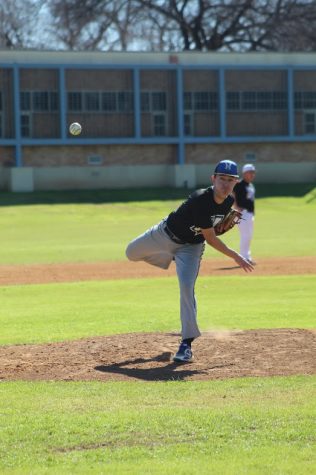 "We are trying to bring home that 10th district championship," sophomore pitcher/outfielder Diego Barraz said. "Coach [Brandon Grant] has always talked about state championship, but right now it's trying to make it past that first round of playoffs."
The narrative of the previous year was much of the same. The district champions McCallum Knights, boasting a record of 17-6, led by a core of college-bound seniors including current Longhorn pitcher Mason Bryant, waltzed into play Medina Valley who sat at 14-11-1. The Knights trailed 5-0, then rallied thanks to home runs by seniors Eric Worden and Cole Ross, but the comeback fell short. 
Heading into the 2020 season hopes are high as the Knights look to secure their 10th consecutive district championship. The coaching duo of Brandon Grant and Steve Searle take on their second year with the program after being hired from Lago Vista before the 2018-2019 school year. 
"We balance each other really well," Grant said in the fourth episode of  The S-Word (the Shield podcast). "I am the wild off-the-wall one of the two. I call him my Buddha. I'd like to say he is the brains of the operation."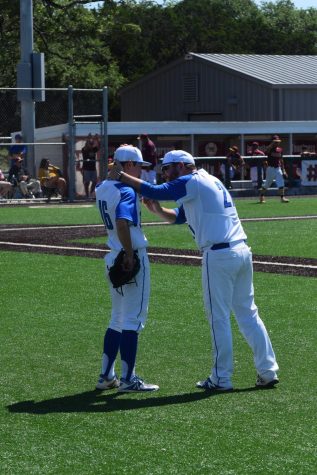 The coaches obtained their 100th win together during the district matchup between McCallum and Reagan (now Northeast).
"Grant and Searle are great coaches," Barraz  said. "They really inspire us to be greater players on and off the field."
Along with the coaching, it is up to the players to put in the work to achieve their goals. The team returns nine of 10 starters, losing only veteran pitcher Ace Dietz and outfielder Alec Worden to graduation. The Knights had a relatively young infield last year, three sophomores and a freshman, but the group will benefit from the wisdom of last year's experience. Shortstop Trinidad De La Garza, Jacob Masters and Easton Salinas all are players to watch according to Texas High School Baseball Magazine, along with De La Garza and Salinas both getting invited to Oklahoma to compete in the Summer Sophomore Sunbelt Series. 
"We were a young team last year with two freshmen and a lot of sophomores," junior pitcher Yzmael Izquierdo said, "so now it's our turn to step up and make big plays."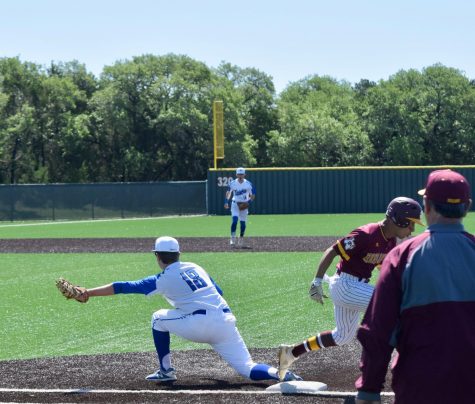 According to De La Garza due to Dietz's loss, Izquierdo will step up to the No. 1 pitching spot with Barraz at two with senior outfielder Cole Davis and junior Ethan Vandament as a relief, but those roles are subject to change as the season goes on.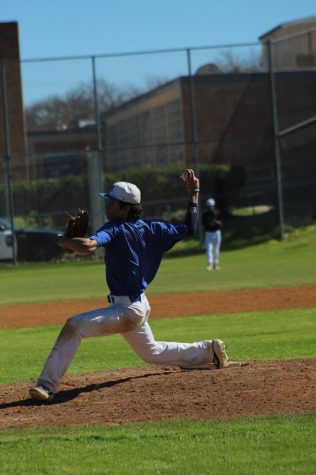 Last year the team earned their district title with a nail-biting win over Dripping Springs.
"I remember going up there and coach Searle told me that I had a chance to win the game." said De La Garza "I knew if it fell to me that I needed to step up and make the most of the opportunity. I went up there just looking for something to hit"
The game was tied with one's at the bottom of the seventh when De La Garza stepped up to the plate. De La Garza singled on a 0-1 count deep into left field giving outfielder senior Jacob Castillo time to touch home plate.
 "I got a fastball inner half, and I brought Jacob in, and I remember everyone went crazy. [senior catcher] Noah [Cooley] jumped off the bench, and it just felt amazing".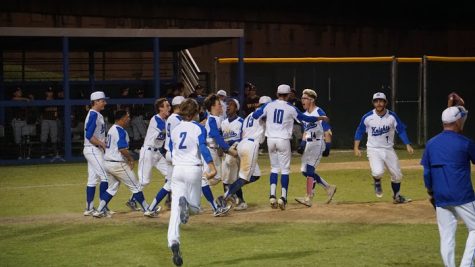 Barraz said that even though he didn't make the game-winning hit, he will never forget the atmosphere of that high school baseball walk-off experience. 
"I have so many good memories from last season," Grant said. "Winning district is always fun. The kids get to let loose and acknowledge what they achieved. We came back and cranked up the stereo and had a dance party, I and Searle even got in on it. But I feel like the terrible Fredericksburg ghost tour should be mentioned." (To learn more about this you can go listen to The S-Word podcast). 
Every year the baseball team participates in an overnight three-day tournament in Fredericksburg.
"
I really like having fun and laughing with my team I'm looking forward to more of those moments next season except the whole historical part.
— Diego Barraz
"I made the stupid decision to sign us up for something called the Fredricksburg ghost tours," Grant said. "It was the worst thing I had ever put any of my teams through. We thought we were going to see haunted buildings and hospitals, and we have some kids who are really afraid of that stuff."
It was actually a three-hour historical tour of Fredricksburg.
"It was terrible and so long," Barraz said, "but secretly I really like having fun and laughing with my team I'm looking forward to more of those moments next season except the whole historical part."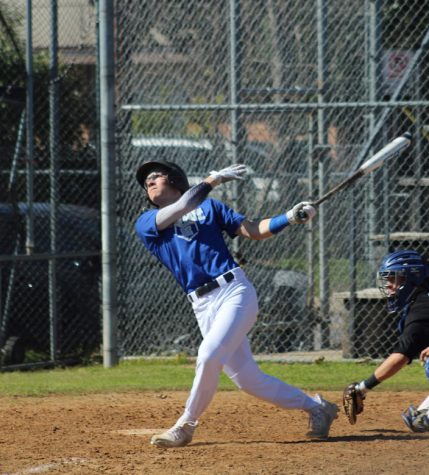 With tournaments against top-ranked teams fast approaching, talking about last year will soon be history just like the ghost tour. 
That's because everyone will be focused on the 2020 season and the challenges it will present.
"I have high expectations for this group," Grant said. "We have nine out of 10 starters returning so lots of experience."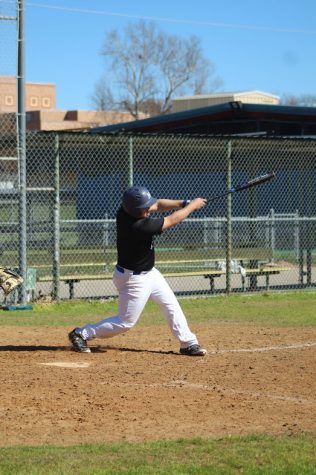 According to Grant the statistic of never winning a playoff series since 2016 just creates a stronger drive in him and his players. Grant is looking to change the longstanding culture of McCallum baseball that a district title is the primary goal of the season. Under Grant and Searle the goal has changed, the new objective: making deep playoff runs.
Both Coach Grant and Searle have coached teams that have made deep playoff runs, and both coaches expressed just how significant for a team that is and how playoff baseball is different than other experiences. 
Captains Jacob Castillo and Cole Davis are expected to step up and lead the team. Grant said that Castillo is coming off a phenomenal summer with RBI  Austin and David bouncing back from a Taco Shack Bowl ACL tear.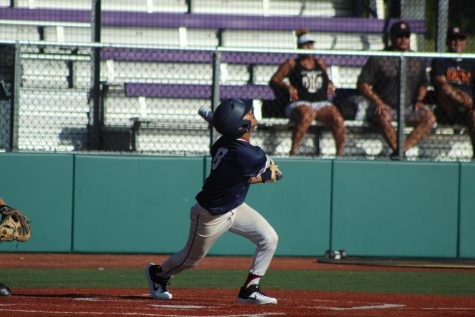 "RBI gave me experience and taught me to play every game like it was my last," Castillo said. "Also to have more fun with the boys because the end of high school baseball is coming so I gotta make it count."
The first game of the season is Feb. 10 against Leander followed by another non-district matchup against Vista Ridge and then the famed alumni game that following Saturday. 
"People like Diego and Yzmael are going to have a lot of responsibility," De La Garza said. "We need them to be strong, so we can all come and take what's ours: victory."
Leave a Comment