Senior makes a huge 'Influence'
Jk Smith stages benefit fashion show, which raises $4,300 for Girls Empowerment Network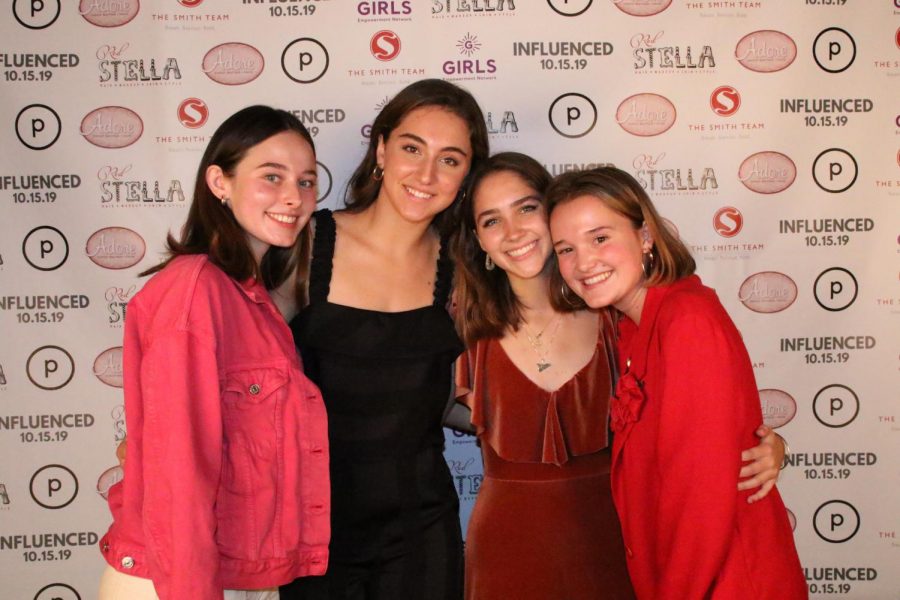 "I just remember sitting there, watching the show, listening to [senior] Shaine [Rozman] talk before her line went out and thinking I've never been more happy than right at this moment," Smith said, "and that was so cool."
The show, "Influenced," which took place on Oct. 15 at the Pershing, had been a dream of Smith's ever since she first took an interest in the world of fashion. The idea began to take shape the summer before Smith's junior year. The combination of her passion for management and for design culminated in the perfect opportunity to throw a large scale fashion event.
"I told my parents this is what I want to do, and they were immediately like, 'Are you sure you can do that?'" Smith said, "and I said, 'Yes, I'm going to do this.'"
Smith then began her search for a venue.
"Spring break junior year, I got the Pershing for free," Smith said, "and I was like, 'Wow, this is actually going to happen,' and from there everything else started to happen."
Whether it was reading Vogue or watching the haute couture shows of New York Fashion Week, Smith has always been into fashion.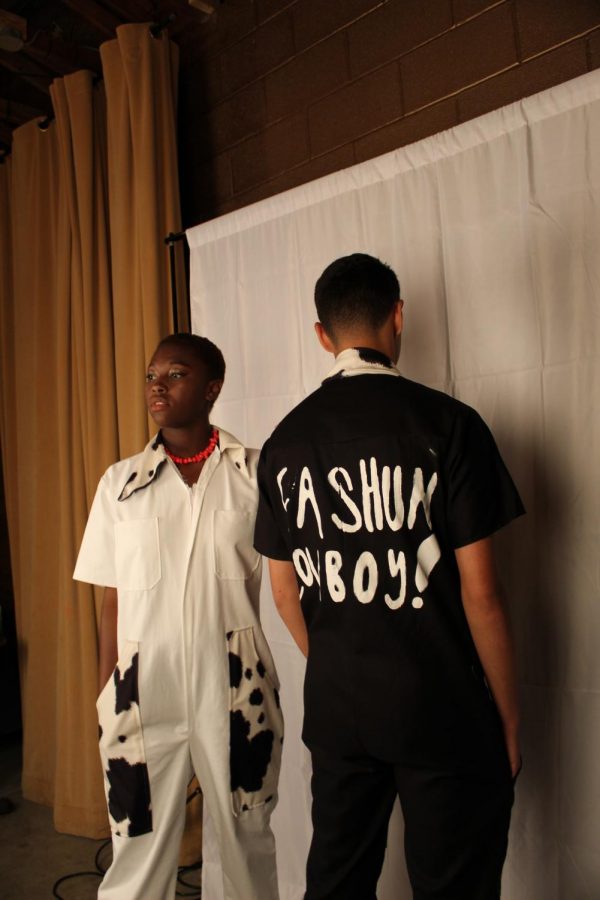 "I remember when I bought my first Vogue in the seventh grade, the one with Kendall Jenner and Gigi Hadid," Smith said. "I just remember looking through the ads and being like, 'Wow, this is it.'"
Over the span of a year and a half, Smith transformed her ideas into the multimedia student-produced show, "Influenced." Her original vision grew from planning a benefit fashion show to much more. Smith aimed to celebrate artistic youth around Austin.
Smith's show was entirely run by students, featuring designs from McCallum seniors Sydney Buford, Shaine Rozman, and Smith in addition to Saint Stephen's senior Anna Nasi. Student artwork was also featured and available for purchase from Mac seniors Louisa Najar, Sara Milliken, Ruby Henson and Grace Milligan.
As its title suggests, Smith's show was 'influenced' by art.
The lines the designers created were inspired by individual artists. Buford drew inspiration from Mark Rothko. Buford used specific pieces Rothko created as models for her pieces of clothing.
"One of Rothko's purposes in creating art work was to stimulate deep emotions and bring communication through color," Buford said "I wanted to do the same."
Rozman's inspiration was Helen Frankenkeller, an abstract expressionist painter from the 1950s to the 2010s.
"She is from New York,'' Rozman said, "so in my line I tried to incorporate fashion trends from the '50s-'70s in New York."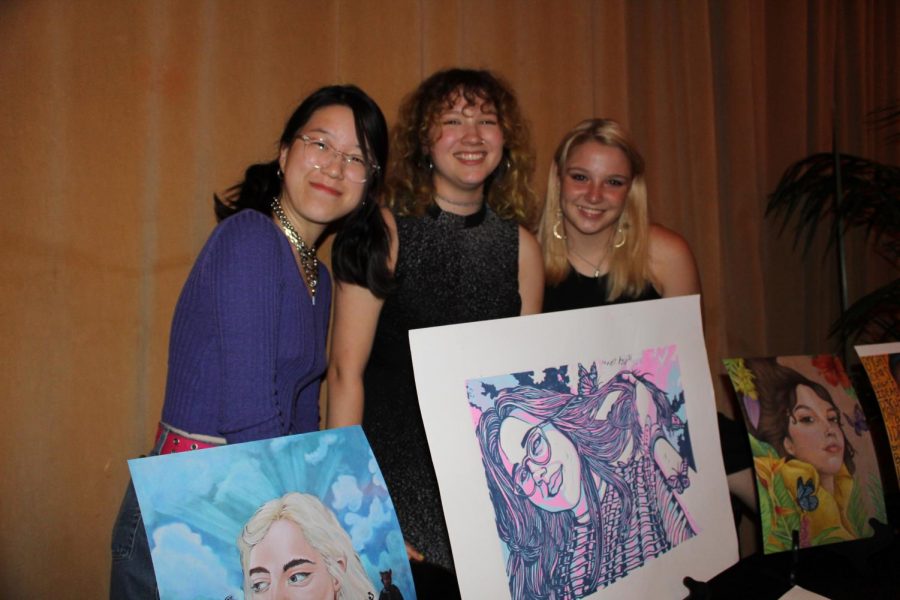 The event took place the evening of Tuesday, Oct. 15 at The Pershing. All proceeds went to benefit the Girls Empowerment Network. The nonprofit organization works to provide young women with the skills needed to be successful in life by teaching them the meaning of self love and self care. Smith became involved with the Girls Empowerment Network her junior year. She fell in love with their mission and staff. The organization leads seminars on topics ranging from goalsetting to college readiness and healthy habits in the workplace. Through a combination of ticket, food and drink sales, plus a raffle sponsored by local businesses in the Austin area, Smith raised a total of $4,300 for the Girls Empowerment Network.
The money Smith raised will allow approximately 150 girls to go to a We Are Girls Conference for free, where they can learn ways to be politically active, skills for school and much more. For Smith, the fashion show was more than a beneficial event; it created a connection.
"So many different people from Austin were there, and so many different people from Austin were involved," Smith said, "I finally felt like an addition to my city."