Can I get an A-men? It's McCallum against McCollum in battle for vowel supremacy
Already having secured a 30-win season, the Knights now aim to make a deep 5A state playoff run
Not only did varsity join the freshman and JV teams in defeating Navarro in straight sets, winning its match with set scores of 25-3, 25-13 and 25-14, but the Knights' victory also marked their 30th win of the season.
"My favorite part of this season was bonding as a team," senior Carter Cordes said. "That really shows in the fact that we won 30 games this season. If we play this well, we will go far in playoffs."
Although the team's victory marked the end of district play, the varsity will play their first game of playoffs 7 p.m. Tuesday at Wagner High School in San Antonio.
The match will be a playoff battle of vowel supremacy when McCallum takes on McCollum.
Knight fans are of course hoping that the Austin team can protect the "a" by showing the San Antonio challengers that the "o" has to go.
Both teams will be coming into tomorrow night's matchup hotter than noontime south Texas asphalt in August. The Cowboys have won 10 of their last 11 games including a five-set victory over Seguin on Friday, which allowed them to claim third place in District 26-5A and avoid a first-round matchup with 25-5A district champion Dripping Springs.
The Knights meanwhile have been equally torrid since district play started. Since a 3-1 victory over St. Andrew's/St. Stephen's Coop on Sept. 6, the Knights have won 14 of 16 matches, only losing to the aforementioned Drip over that span.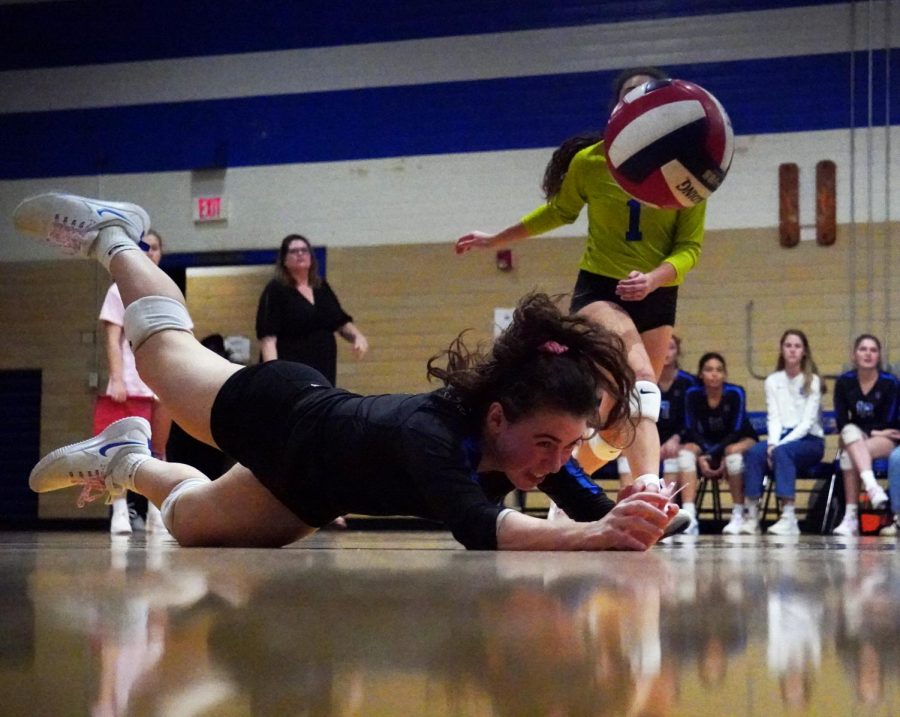 The great run through district play enabled the Knights to reach the 30-win mark before the playoffs started, and now the Knights hope to extend their season with a first-round playoff victory.
"We have been working together as a team and covering very well this season," junior setter Sophia Henderson said. "Our communication and movement has been strong, which helps contribute to our current record."
Coach Amy Brodbeck said the 30-win season is an indicator her team is ready to advance in the playoffs. Henderson said the quality of team's play in a home loss to Drip on Oct. 25 is another.
"We knew it was going to be a really tough game, but we still played up to their level," Henderson said. "If we can play like that in playoffs then we are going a lot farther for sure."
Mac Nation hopes that when it's all said and done that it's McCallum (with an A) that Advances to the next round and McCollum (with an O) that finds its season to be Over.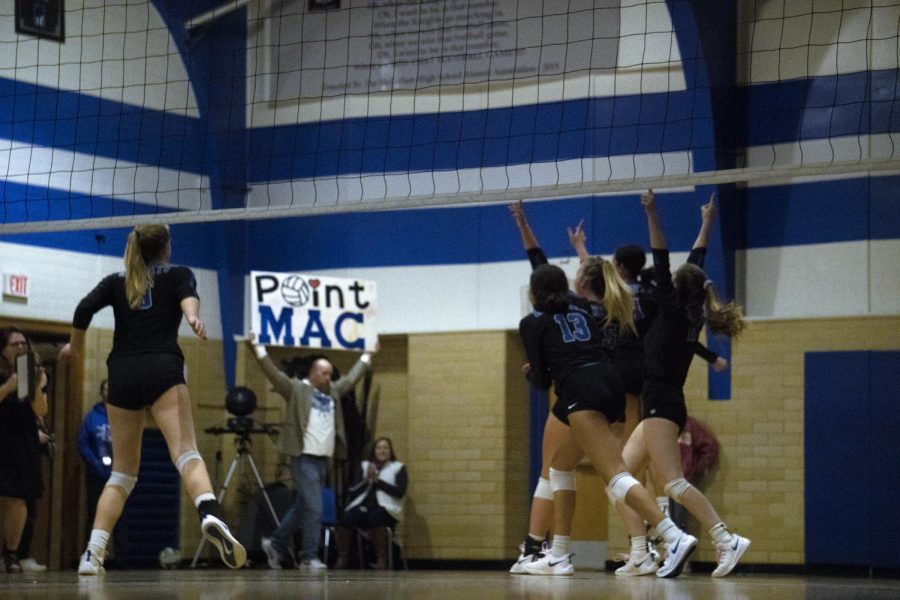 Photos by Olive Embry and Tallulah Wilson. Reporting by Sophia Dawson and Megan McHorse.