Spiking up in the ranks
Volleyball boasts fourth straight district victory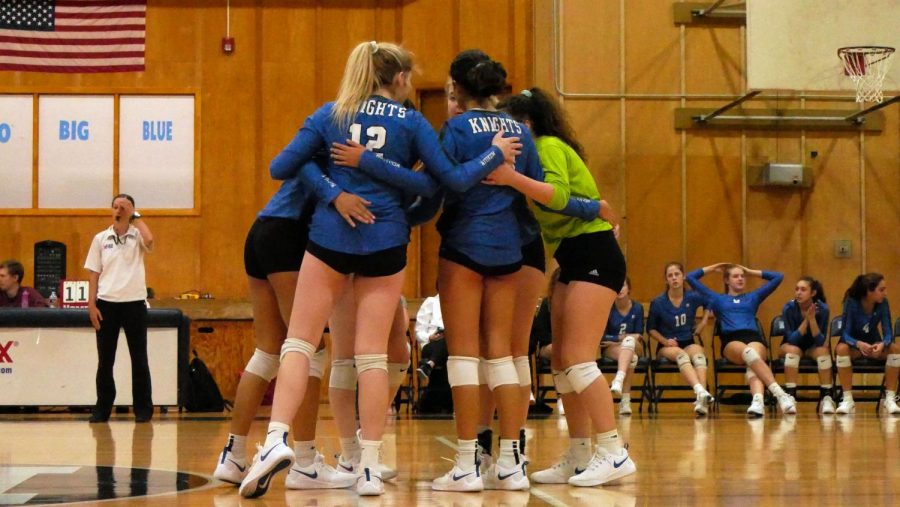 At their away conference game against Northeast, the Varsity Volleyball team crushed the Northeast Raiders 3-0, making it their 6th straight victory in a row. Playing in Reagan at 7:30, they shut down the Raiders, winning all three sets, 25-14, 25-12, 25-9, and won their fourth district game, and their sixth game in a row. The whole team is very excited and proud of their win, and what this bodes for the rest of their season.
"It's pretty awesome especially with Lockhart now in our district and Dripping Springs," said Senior Janael Copeland. "We haven't played Drip yet, but the fact that we've played Lockhart and we beat them is so awesome. I'm really excited for the rest of the season. Hopefully, we can stay undefeated." 
All of the girls on the team have been able to come together in these games, playing like old pros, and everyone seems to be happy with how they're connecting both on and off the court.
"We've been playing really well these past couple of games, " said junior Sophia Henderson. "We've been connecting on the court so well. It's been really nice to be able to sweep teams like we have been, and we're expecting more wins to come throughout district.
Though the team has a fair amount of younger players this year, it hasn't showed in the games, and the older girls are happy to have them on the court.
"I think everyone is a lot closer this year," said Copeland. There's definitely more of a team bond this year, we have just improved a lot. We're at the top of our game."
This marks the 4th straight district win for the McCallum Varsity Volleyball team, an impressive feat for any team, and one they hope to continue through the year.
"It feels amazing to be 4-0 in district because we have worked so hard during the preseason and have really become a close team," said junior Bridget Russo. "This game was interesting because Presley had to step in to set, and she did a great job stepping in for Sophia and it felt great to come out with a win."
But though they've been succeeding so far in the season, the team knows that they have to stay humble, and not get cocky.
"We need to focus on staying at the top of our game," said Copeland. "In district, we play a lot of teams that we're better than, and we need to focus on not playing down and staying at our level no matter who we're playing. We need to treat every game like we're playing Drip."