He's called 'Ace' for a reason
For his second year on varsity, Abraham Dietz embraces new role at the top of the rotation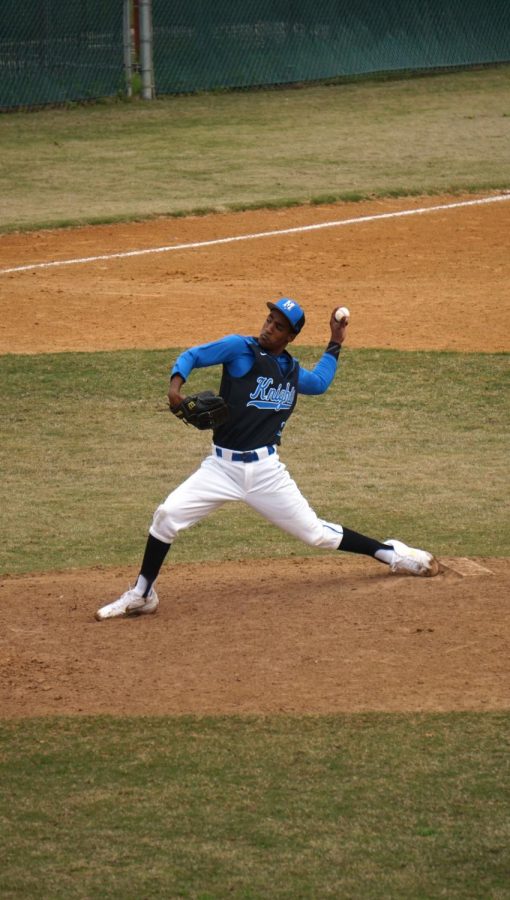 The Shield: When and how did you get started with baseball?
Abraham (Ace) Dietz: I started in second grade in this little league tournament and then I played for Northwest Little League and then I went to Pony and then I played club for ABC and then I played some select ball in middle school and then tried out for McCallum and got on. Over the summer I play baseball also, so it's like a year round thing.
TS: What first caused you to get started with baseball?
AD: I used to play soccer and then I started not liking it so I moved on. My dad wanted me to play baseball because I'm left handed. And then I liked pitching, that was the main thing I liked so ever since then I've liked pitching.
TS: What do you like about pitching?
AD: One thing I like about pitching is that you can control how the game goes, how fast the pace is, it can be up to you how the game goes, so I like that.
TS: When you're not pitching do you play other positions?
AD: I used to play outfield. I sometimes play right field or center field. And then I bat sometimes, but usually I just focus on pitching.
TS: How long have you been on varsity?
AD: Two years, this is my second year. Our new varsity coach is Coach Grant and last year I was with Coach Alvarez.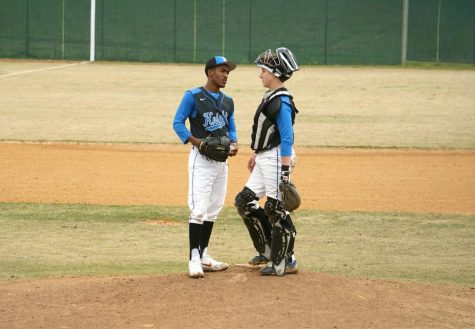 TS: How would you say the season's been going so far?
AD: The season's been going pretty well, we just have to adjust. We lost a lot of our seniors last year and we have a lot of young players on varsity and we're learning how to play together.
TS: What's it been like to have a new coach this year?
AD: I like it because it's one of the first times I've actually had a coach that knows baseball knowledge and in game situations. He knows a lot about pitching and batting and all the stuff.
TS: What are some of your individual goals and what are some of your team goals for this year?
AD: An individual goal is to have one of the lowest ERAs in the district and one of my team's goals is to win as a team and to eliminate errors.
TS: So you're kind of the ace pitcher this year, right?
AD: Yeah, I'm the starting pitcher.
TS: What's it like to move up the rotation?
AD: I like it because you can teach. Yzmael (Izquierdo) is the second ace and he's a sophomore so I like to tell him, 'this is how you're supposed to do it, you're very young at pitching so don't put a lot of stress over it, just relax and have fun'.
TS: What's been the highlight of your season so far?
AD: My highlight of the season was probably when we went to Fredericksburg and I pitched pretty well against Fredericksburg and we almost won, we tied it and I pitched the whole game and did really well.