Austin Symphony performs at Mac
Orchestra exposes high school students to classical music, affords Mac musicians a chance to play with the pros
The Austin Symphony Orchestra came to McCallum on Wednesday to play alongside some distinguished members of the McCallum orchestra for McCallum students and faculty. The theme of the concert was "overcoming adversity," and all of the pieces played were by composers that were, at the time of the piece, had to overcome intense adversity.
"Hearing music from composers who went through tremendous adversity is really interesting," musical director of the Austin Symphony Orchestra Peter Bay said. "You get to learn more about the person behind the music."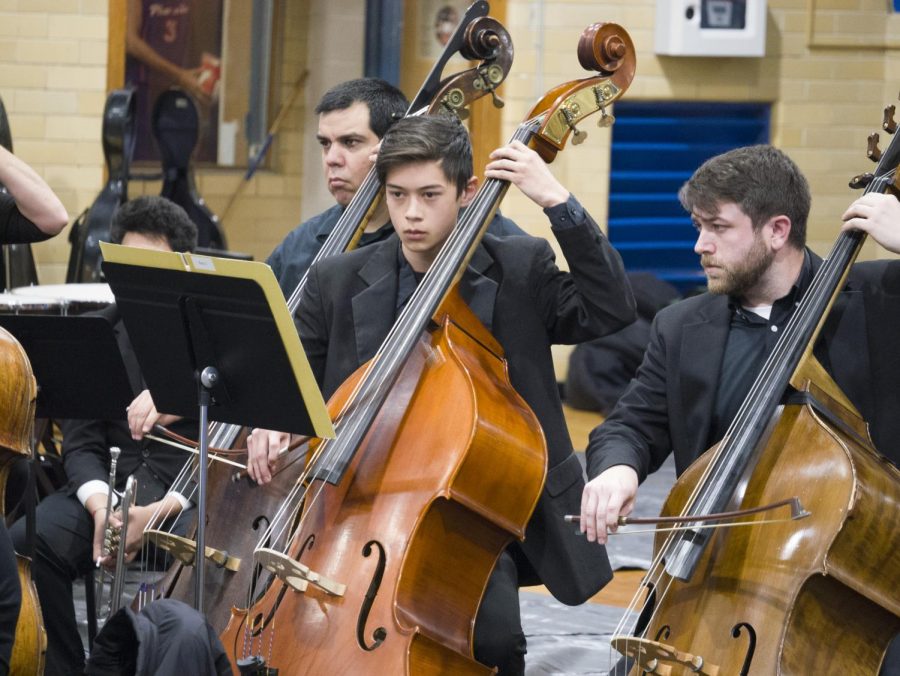 The orchestra played pieces by Beethoven, Lili Boulanger, Shostakovich, William Grant Still, Korngold, and then the McCallum orchestra students joined in for a piece by Tchaikovsky. Bay said the orchestra hopes to introduce young people to classical music and perhaps motivate them to come see a Long Center show. He also said the symphony loves to give high school musicians the chance to play with the whole symphony.
"We hope that if there are students in the audience that have never heard a full orchestra before, that they were interested or excited enough about the sound and the music that we played that they may want to come and hear a concert where we play at the Long Center," Bay said. "That's the number one goal. And the number two goal is to expose this kind of music to an age group that may not gravitate towards classical music."