Next In Tech: The Rise Of Virtual Reality
Hang on for a minute...we're trying to find some more stories you might like.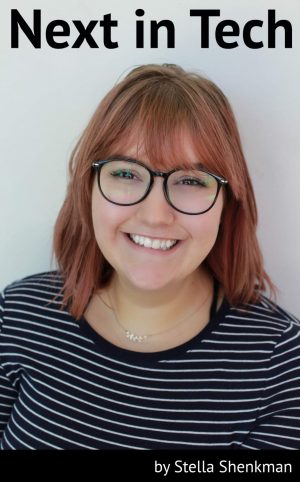 Ever wonder what it would be like to transform your own bedroom into the video game world of your choosing? Or perhaps travel straight into a scene from your favorite film? From as early in time as the Renaissance era, inventors have been attempting to create a "virtual reality" for entertainment. This idea of escaping, whether it be the panoramic paintings of the past, or the Oculus VR headset of the future–hooked up to your very own computer and transported to another world–has always been around. With recent advances in technology, however, virtual reality has become one of the fastest growing markets of the decade, with more focus on getting away from reality than ever before.
For those who are not familiar with what VR headsets do, you are in for a surprise. The headset is commonly shaped similar to a pair of goggles, and straps around your head with spherical lenses fit to allow your eyes to view the image being projected in a full 360 degrees. The headsets are usually wireless and paired with hand pieces, and your motion is tracked through the program running the projections, so you are able to move around and look in different directions to view different parts of the "virtual world." There are a variety of designs and types of headsets seen with the competing brands: Oculus Rift, HTC Vive, Lenovo, and PlayStation.
Of course, to prevent participants from running into walls or chairs, the programs have the players designate an area of movement, and to move forward or backward players use the controls on the hand accessories, like any other console video game. VR headsets are not necessarily a new discovery, different forms of VR have been attempted by many inventors.
As early as 1950, scientist Morton Heilig invented the "Sensorama," which was an arcade-style personal theater that allowed you to insert your face into a cabinet that would stimulate all senses, rather than just audio and visual. The invention included fans, speakers, smell generators, stereoscopic 3D projections and a vibrating chair. In 1960, Heilig went on to invent the "Telesphere Mask," which was the first head-mounted VR display. The head-mounted display (HMD) had stereoscopic 3D visuals and stereo sound. Motion tracking HMD, which is the technology that allows the user to naturally observe the virtual environment, was invented in 1961 by the Philco Corporation. The "Headsight" was the first VR HMD with motion tracking. It included a video screen for each eye with magnetic motion tracking linked to a closed circuit camera. Closed circuit cameras transmitted a signal to a specific place so that when the user turned their head, the image moved in real time with minimal lagging to allude that the virtual world is real.
Virtual reality visual accompaniment relies on 360-degree monoscopic and stereoscopic displays to give the viewer the ability to move their head and see all that is around them in the virtual world. Stereoscopy is done by taking two shots of an image shifted at different angles that when viewed together, give the illusion of depth and solidity. A monoscopic display is instead just a spherical camera that captures a 360-degree flat image.
The "getaway world" that these early inventions offered were extremely appealing during the 1960's, when our society was riddled with war and national conflict. As VR makes a comeback in the 2010s, some may agree that there is reason enough for people to desire a utopian getaway that can be achieved through turning on your PC and throwing on your VR headset.
It is important, though, that with an advance in technology as large as the rise of virtual reality, society does not abuse this virtual vacation to forget their own lives, but rather use it to explore the boundaries of human creativity and connection.