Griffith reflects on her time at Mac, her future at ARS
Despite outlasting pandemic, dealing with never-ending facilities issues, outgoing principal says most memorable part of her time on campus was marveling at creative talents, strong character of student body
In this episode of The S Word, Nicole Griffith talks Mac memories, career aspirations, and her decision to take the position of principal at Ann Richards.
Griffith wants to ensure the Mac community that her departure from the position she held for three years had nothing to do with the people or programs at Mac.
"
McCallum students are special in a lot of ways but mainly in their inclusive approach to life and to each other.
— outgoing principal Nicole Griffith
"I wasn't searching for jobs because I was fully content in my current job," Griffith said. "But when I started to think about long term and why I got into education, [the position at Ann Richards] fits better."
Griffith has been a firm believer in experiential education ever since her 75 day trip through the Australian wilderness, which she did after college through the National Outdoor Leadership School.
"[I thought,] "How do you do this for kids?" because I had never felt that engaged in my learning before," Griffith said. "And then decided, "I want to figure out a way to bring this to more kids. And I want to figure out a way to do it through public school."
While she is eager to pursue that mission moving forward, she looks back at her three years with pride at how the community rallied past a time of great adversity.
"Getting us all through COVID that first year was probably the hardest and in some ways most rewarding thing," Griffith said. "That first year I came in, there were staff members especially who were truly fearful for their lives."
"
I wasn't searching for jobs because I was fully content in my current job.
— Griffith
Griffith pointed to the Class of 2021 prom at Stubb's and the innovation of the outdoor stage as proud accomplishments that helped the school over a time of fear and isolation.
"There were a lot of moments during COVID that were really special and rewarding."
Most of all, she she also says she will remain a lifelong McCallum fan.
"McCallum has been a wonderful place to be a school leader," Griffith said. "McCallum students are special in a lot of ways but mainly in their inclusive approach to life and to each other. McCallum kids are also so talented. When I think back of all the different moments, especially the moments that really stick out as a principal at McCallum, it's how many times I was just in complete awe of the talent. It was fun to brag about McCallum because it was so easy to do so."
To mark Griffith's last week as McCallum's principal, we thought it would be appropriate to create a special summer Tuesday Top 10 photo essay devoted to memorable moments during Griffith's tenure as the school's principal. We hope you enjoy it.
JUNE 23, 2020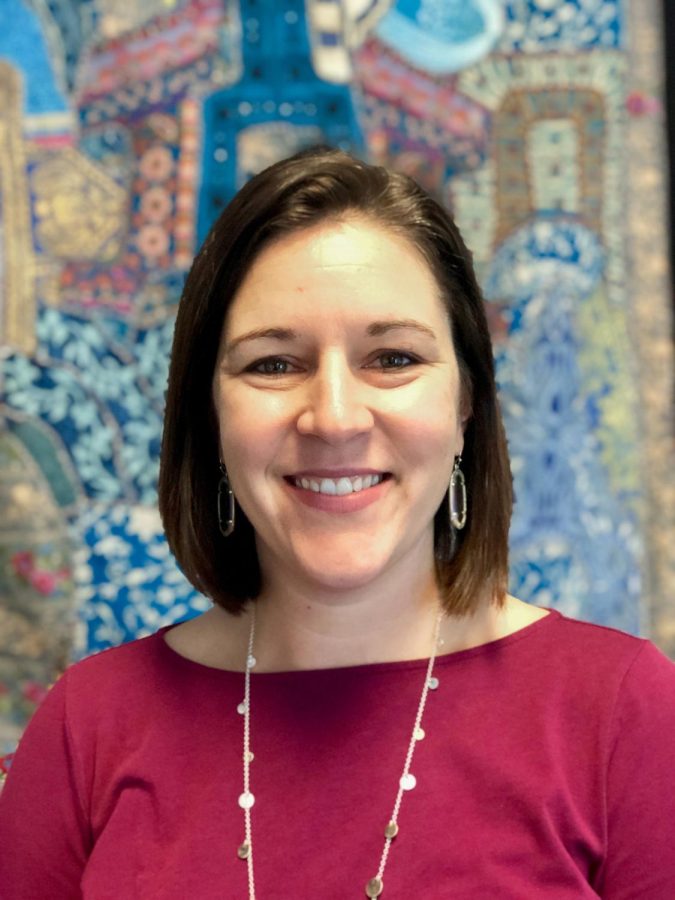 JULY 2, 2020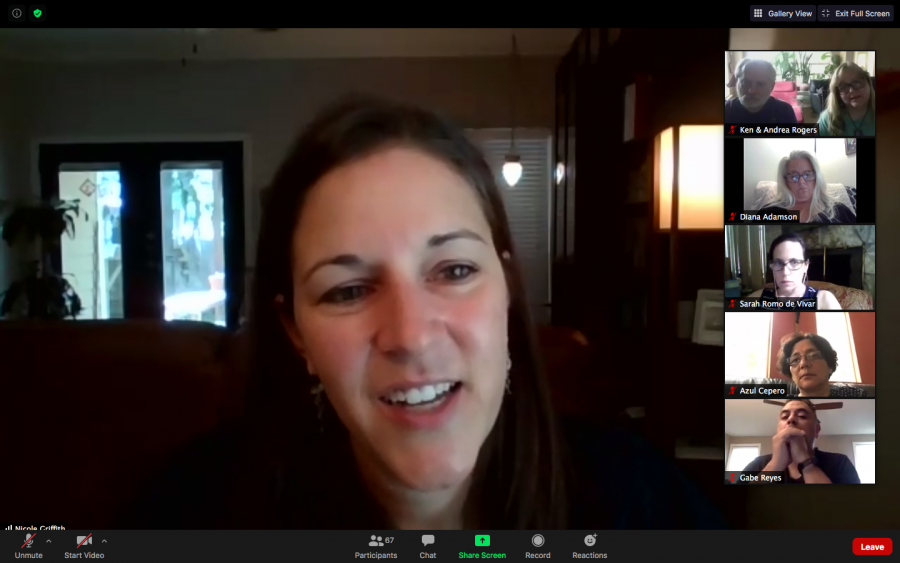 AUG. 23, 2020
The S Word podcast is back in session with its first episode of the 2020-2021 year: a conversation with new interim principal Nicole Griffith. In an exclusive interview with The Shield, Griffith talks about her Texan childhood, her time in the Australian Outback, the benefits of project-based learning and her first impressions of the Mac campus culture. Photo courtesy of Nicole Griffith.
AUG. 26, 2020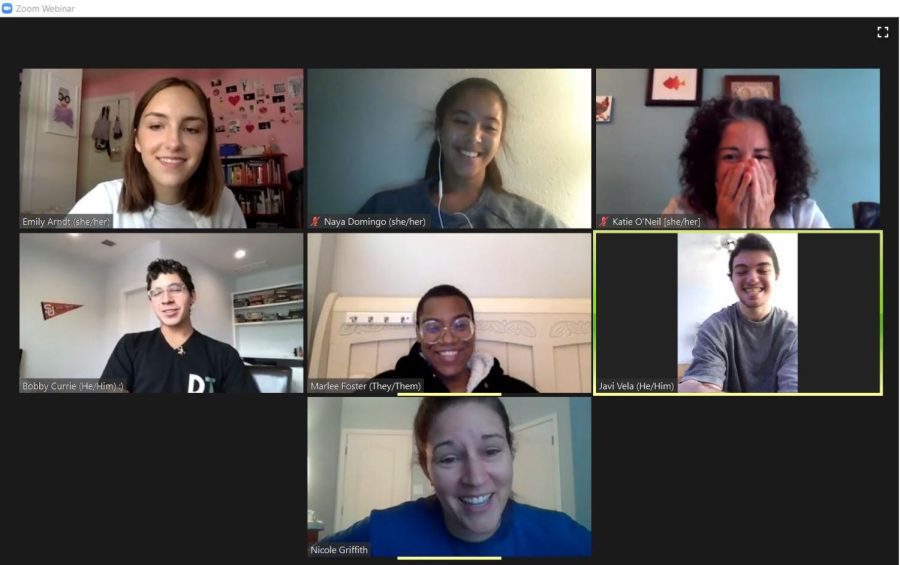 SEPT. 11, 2020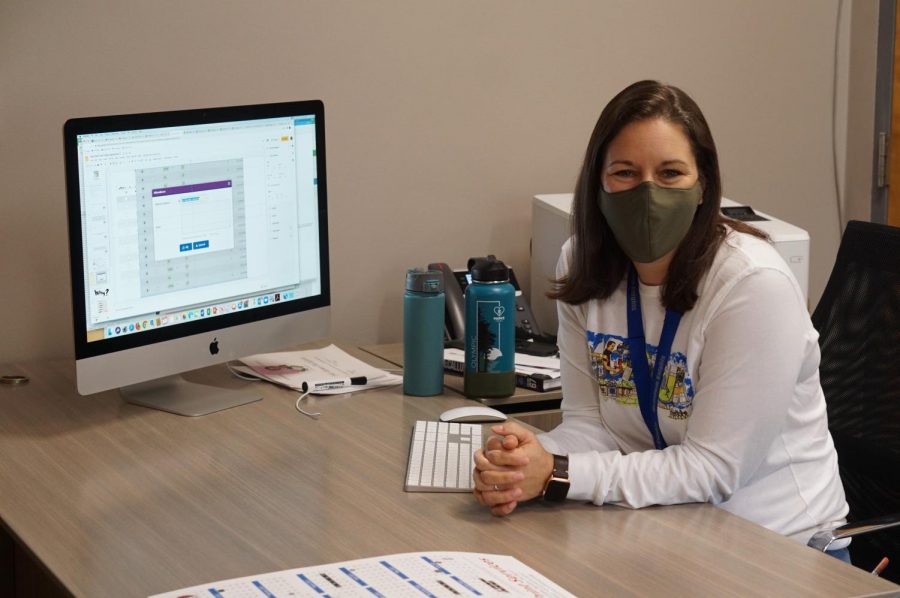 OCT. 5, 2020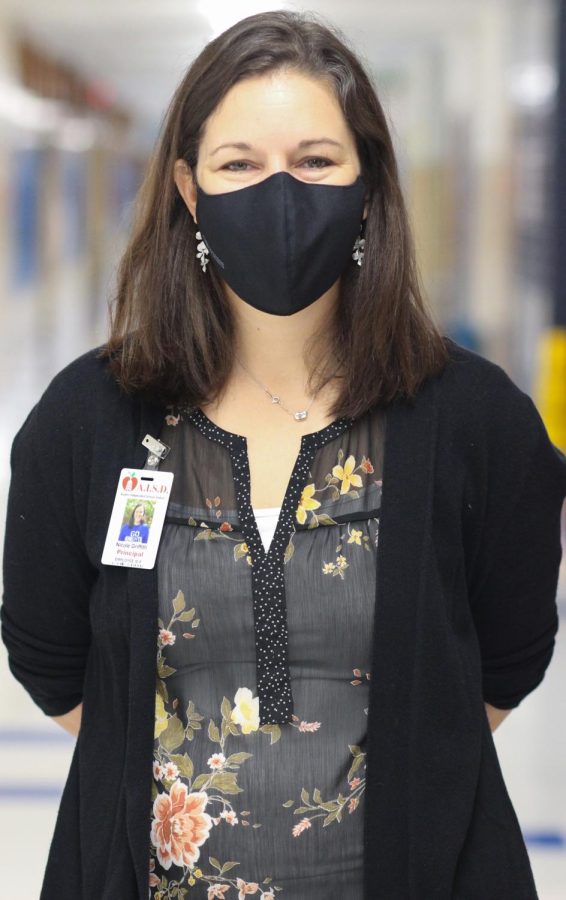 OCT. 20, 2020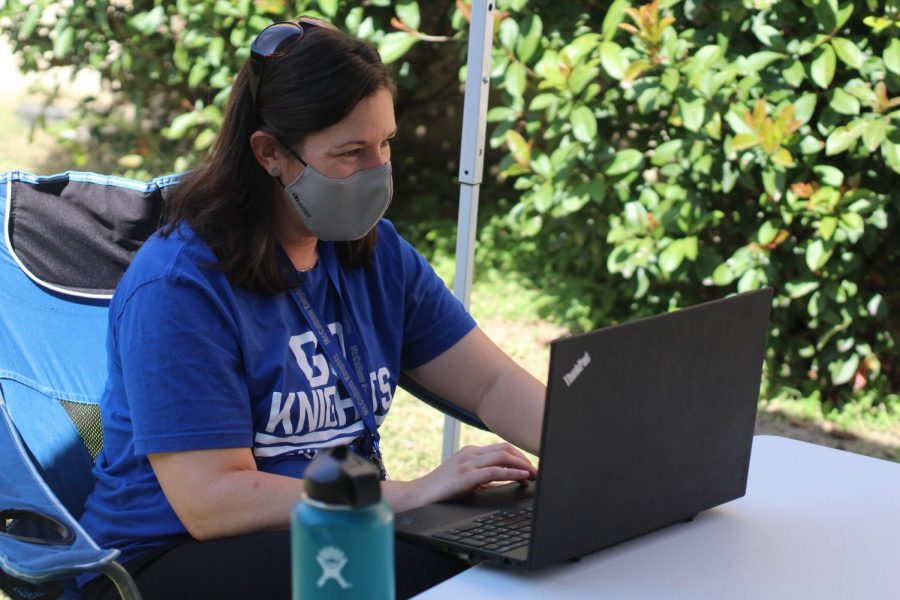 OCT. 30, 2020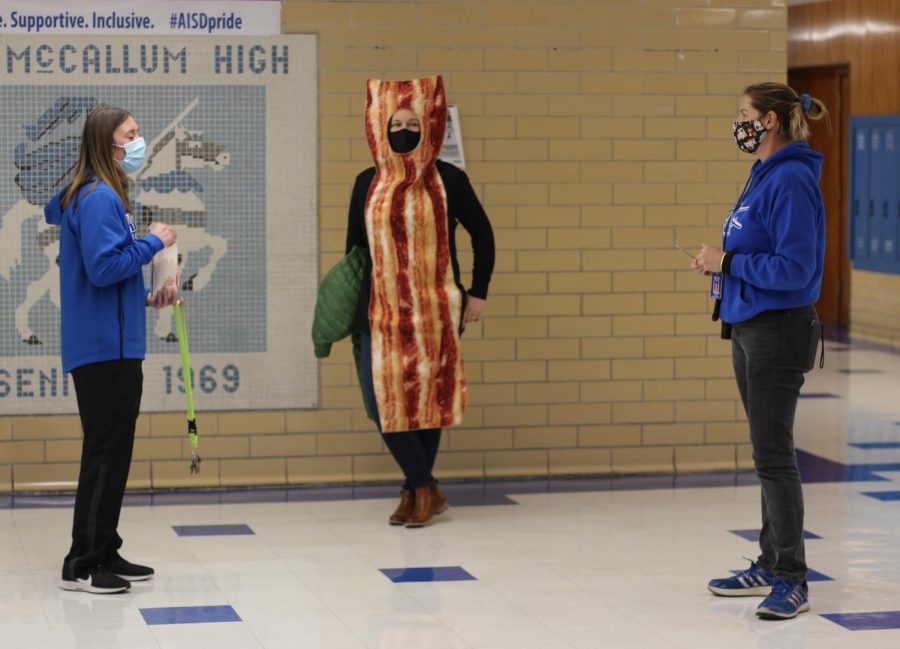 OCT. 30, 2020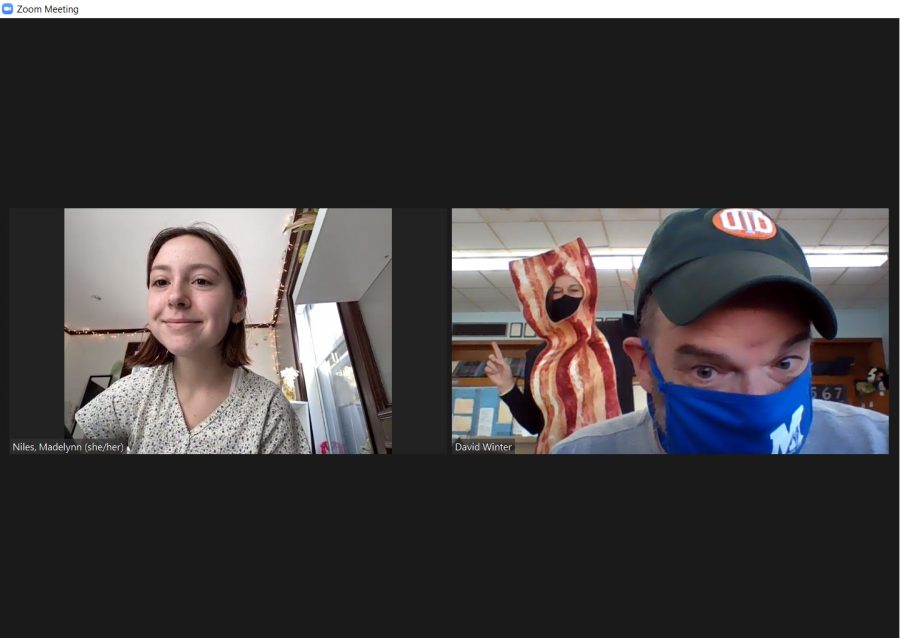 NOV. 2, 2020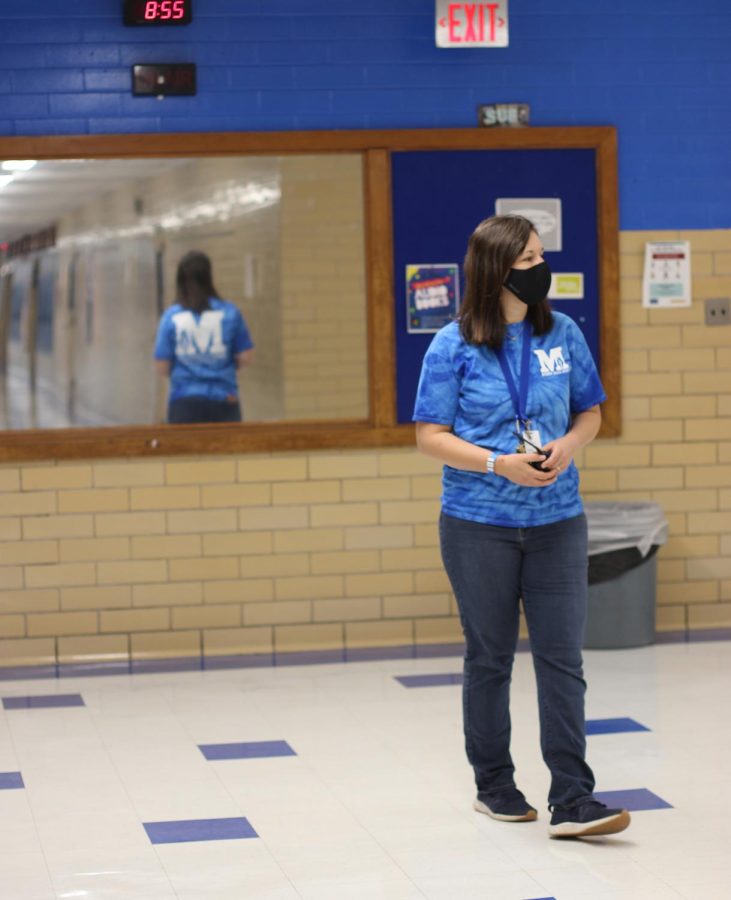 DEC. 4, 2020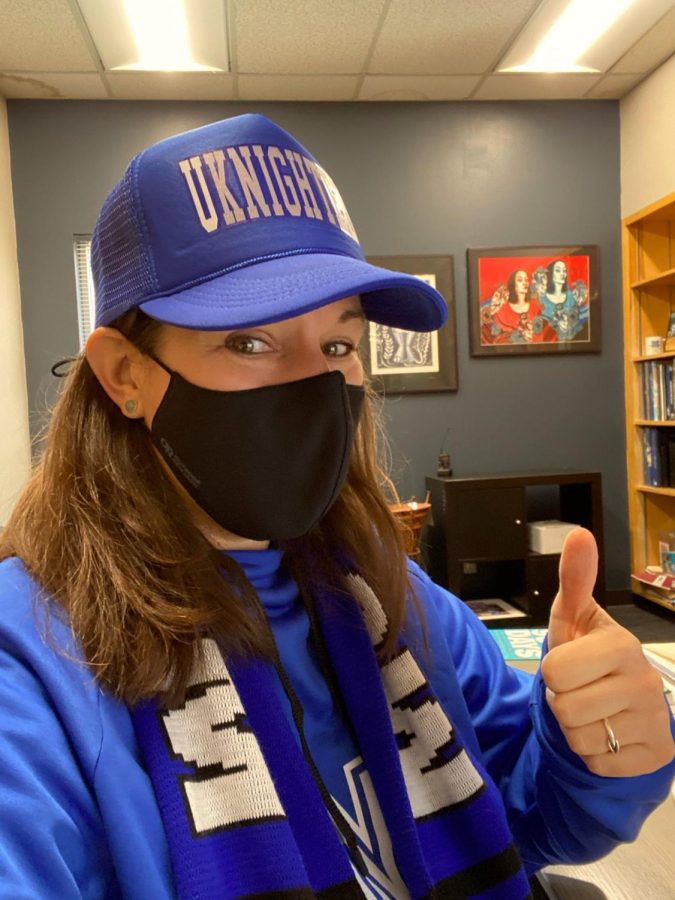 JAN. 21, 2021
During sixth period today, principal Nicole Griffith and assistant principal Andy Baxa surprised SCORES teacher and head tennis coach Chris Purkiss with the news that the Maculty has voted Purkiss the 2020-2021 Teacher of the Year. Sophomore tennis player Malia Walewski seconded the faculty's decision today, telling MacJournalism that Purkiss is a teacher who is always there for all of his students. "Coach Purkiss is a teacher that I feel I can always come to," she said. "He creates an atmosphere that feels very safe and open. I love being in his classroom whether it be online or in person. He makes it very clear that he cares about all of his students." All of us at MacJournalism would like to congratulate Purkiss and finalists Diana Adamson and Jeff Seckar-Martinez for being amazing teachers in this most challenging year to be a teacher. Reporting by Liliana Rodriguez. Video by Andy Baxa. Photos by Dave Winter.
JAN. 29, 2021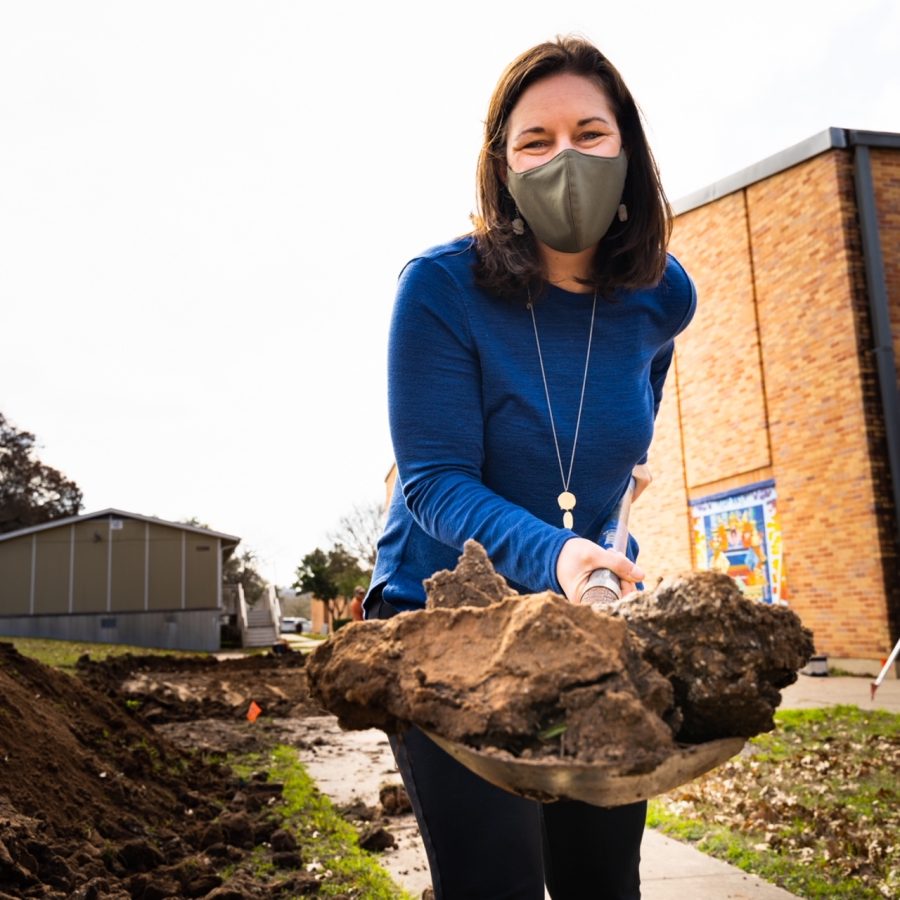 MARCH 4, 2021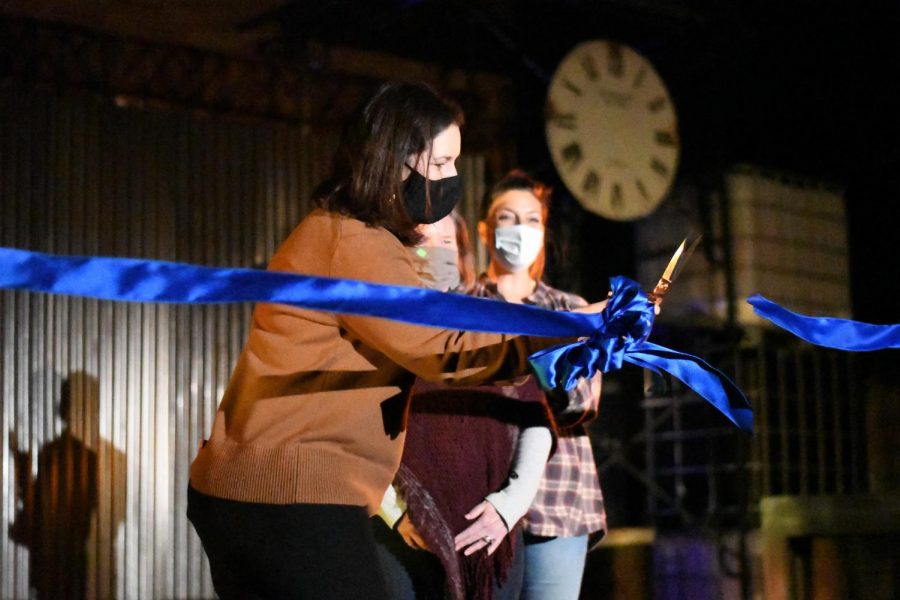 MARCH 1, 2021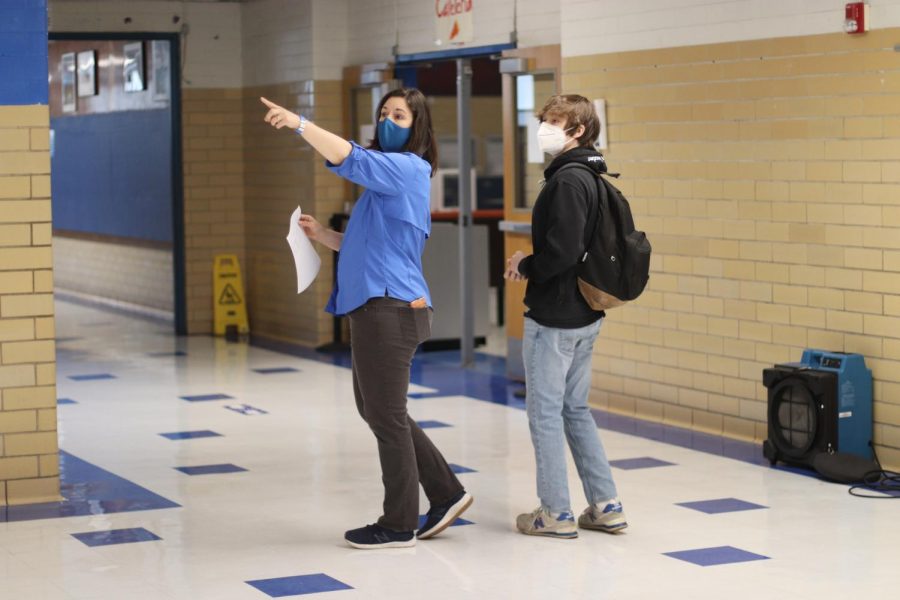 MARCH 12, 2021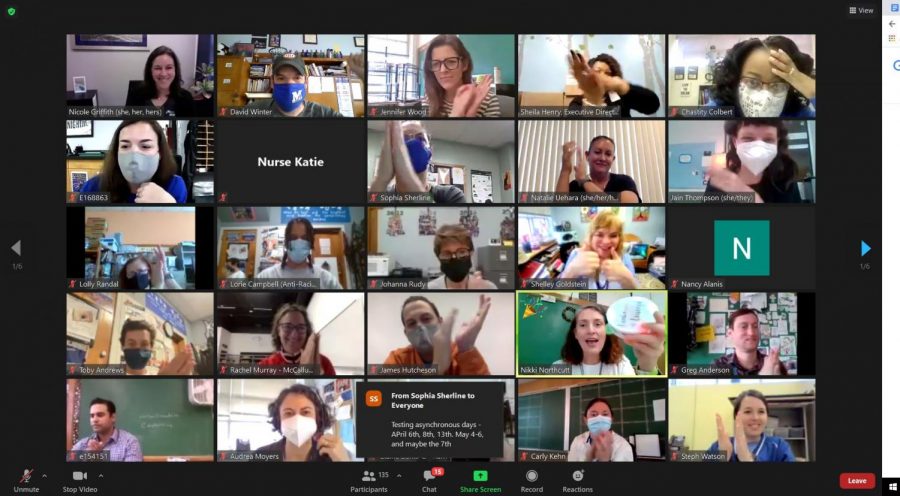 JUNE 2, 2021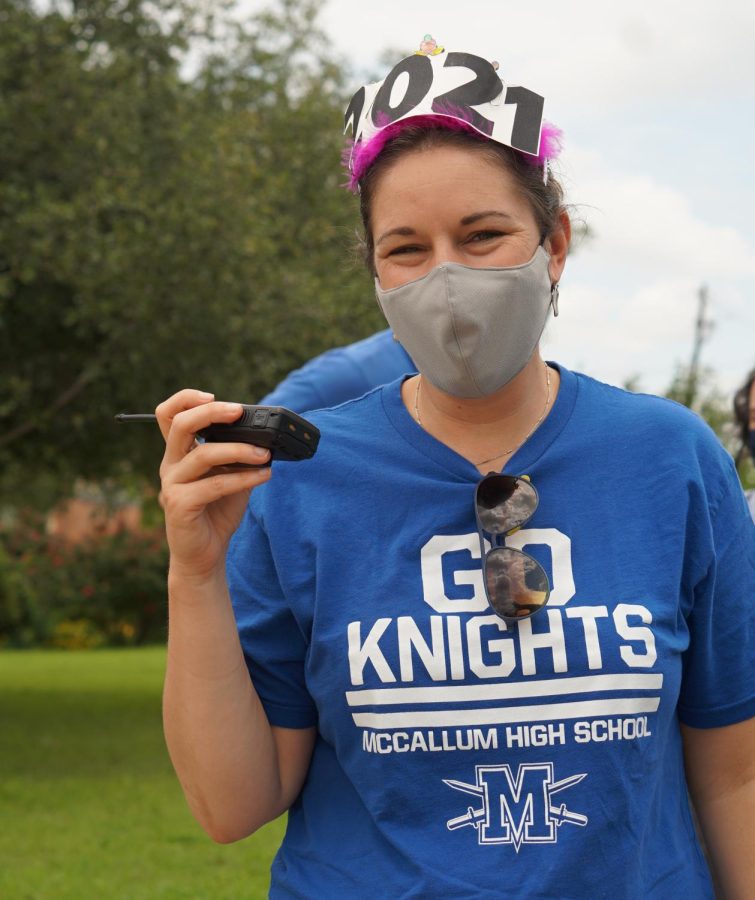 AUG. 5, 2021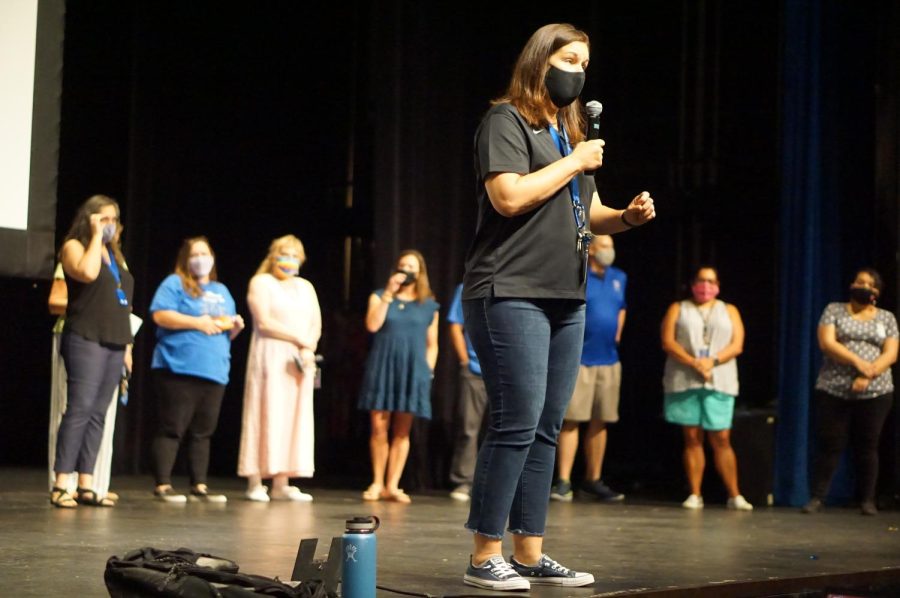 AUG. 27, 2021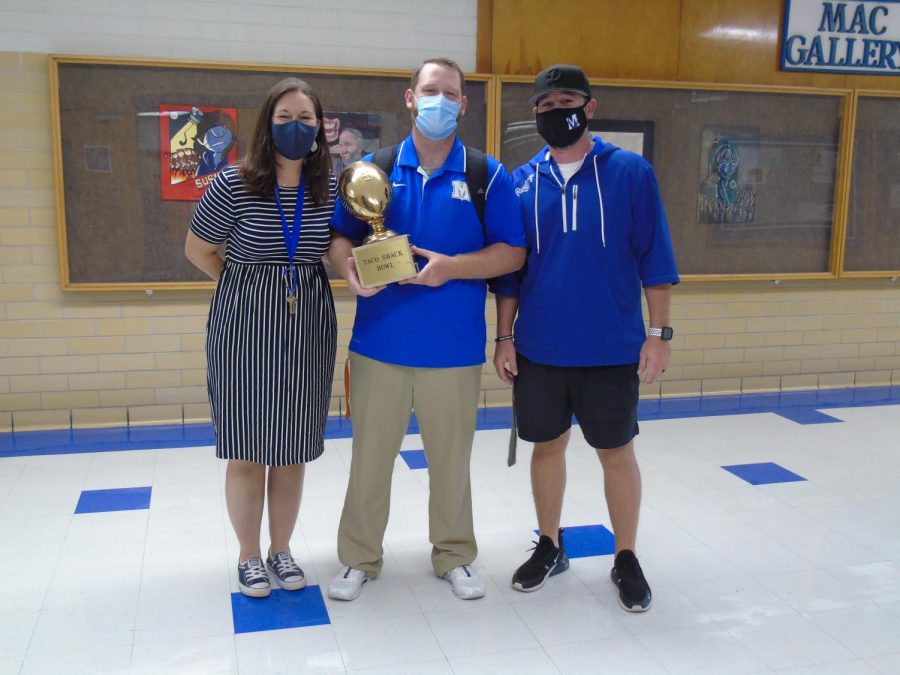 SEPT. 2, 2021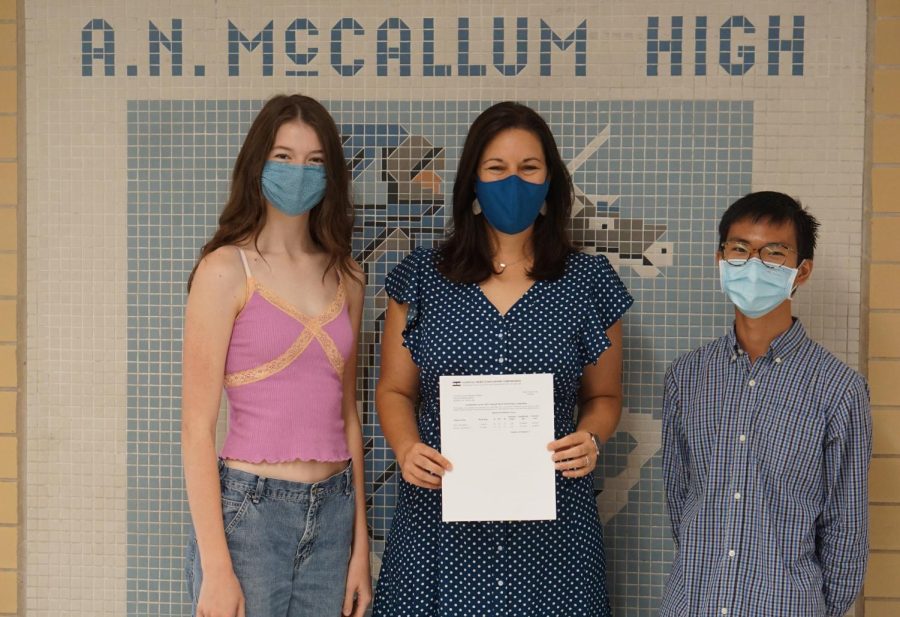 SEPT. 9, 2021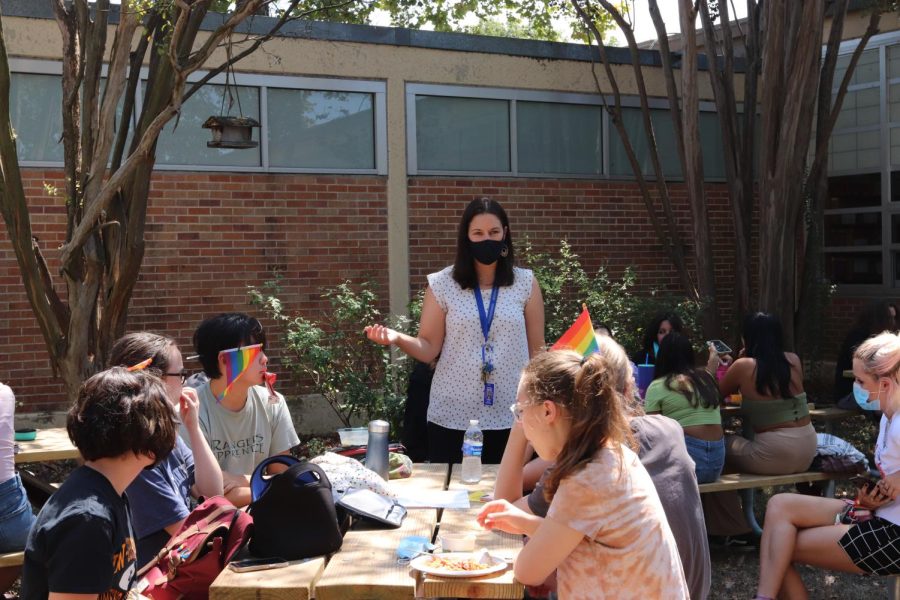 OCT. 8, 2021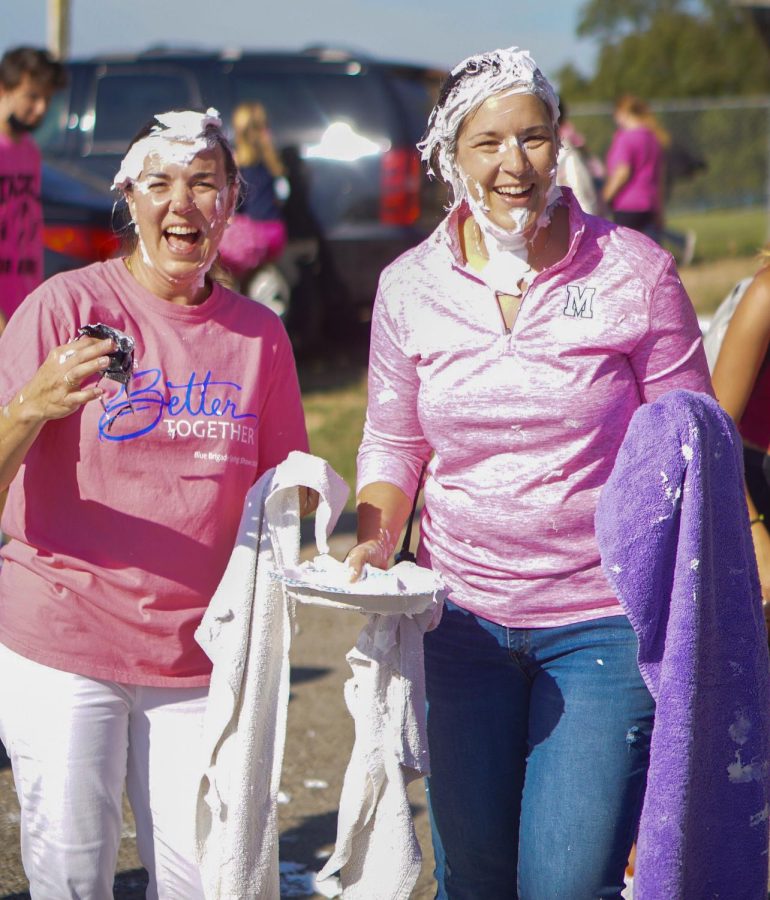 OCT. 29/NOV. 4, 2021
At successive football game against Crockett on Oct. 29 and Travis on Nov. 4, principal Nicole Griffith participated in a giant Whataburger French Fry tossing contest against the principal from the opposing school. We think that both schools received a donation from Whataburger, but we are also fairly certain that Griffith fried the competition with her sizzling athletic skills both games. Photos by Max Davis, Mia Gomez, Charlie Partheymuller and Dave Winter.
NOV. 15, 2021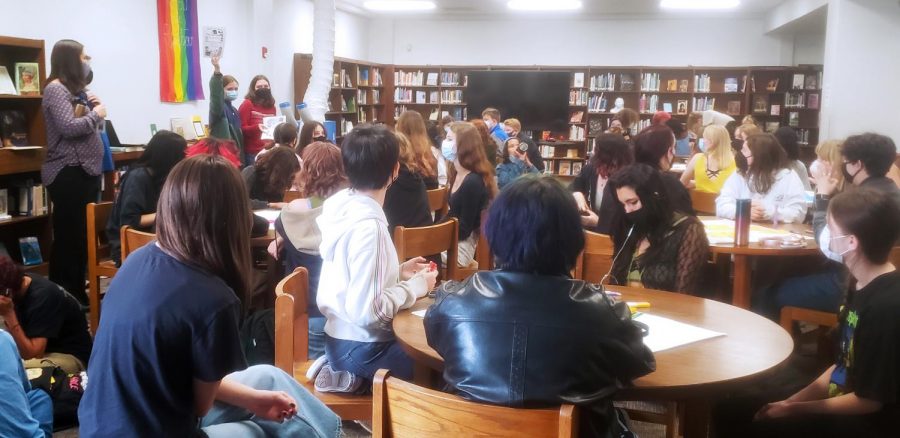 DEC. 17, 2021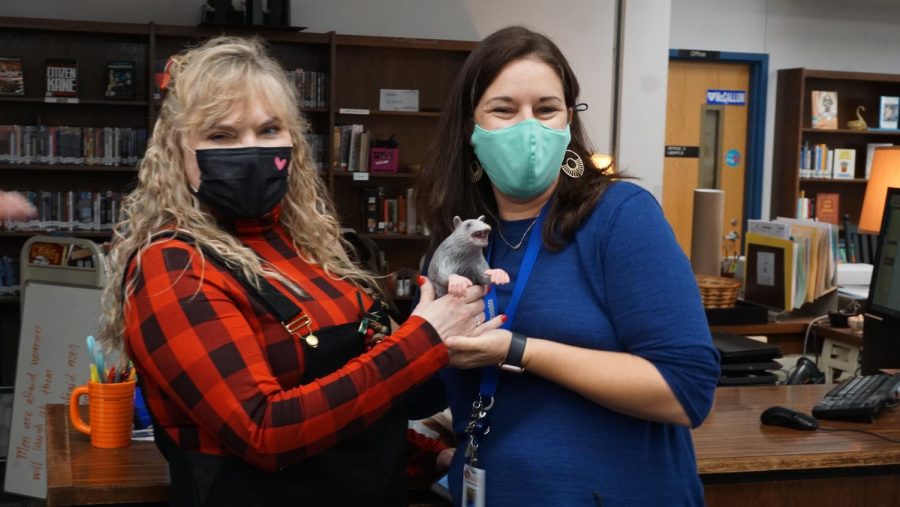 JAN. 25, 2022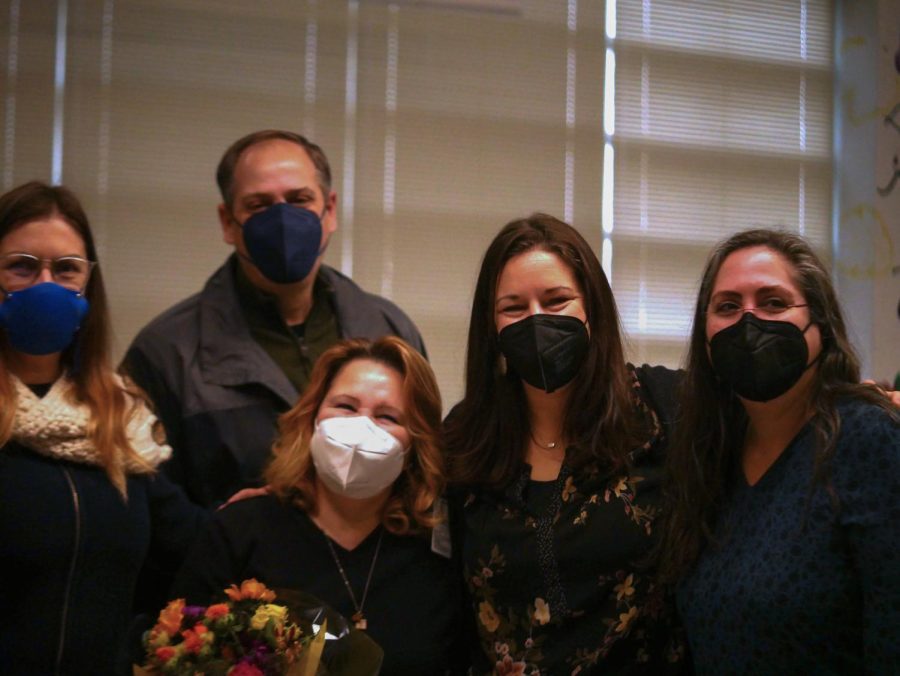 APRIL 30, 2022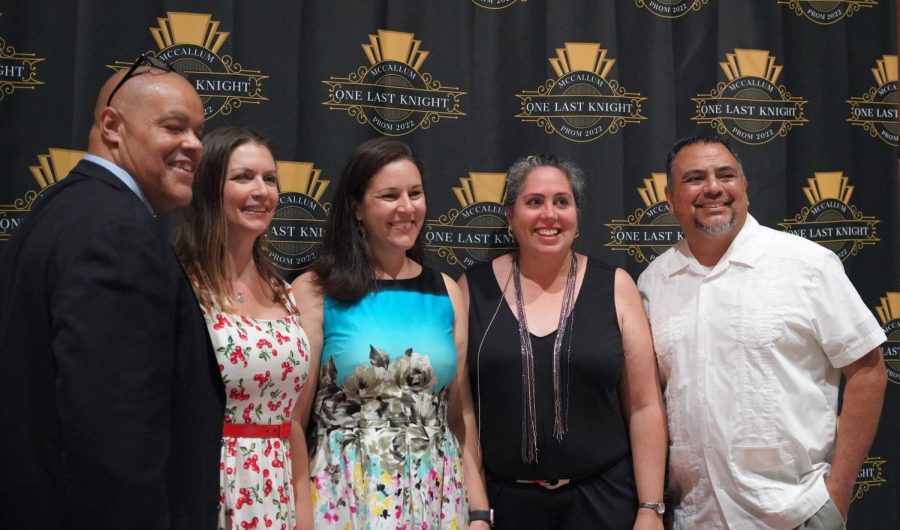 JUNE 2, 2022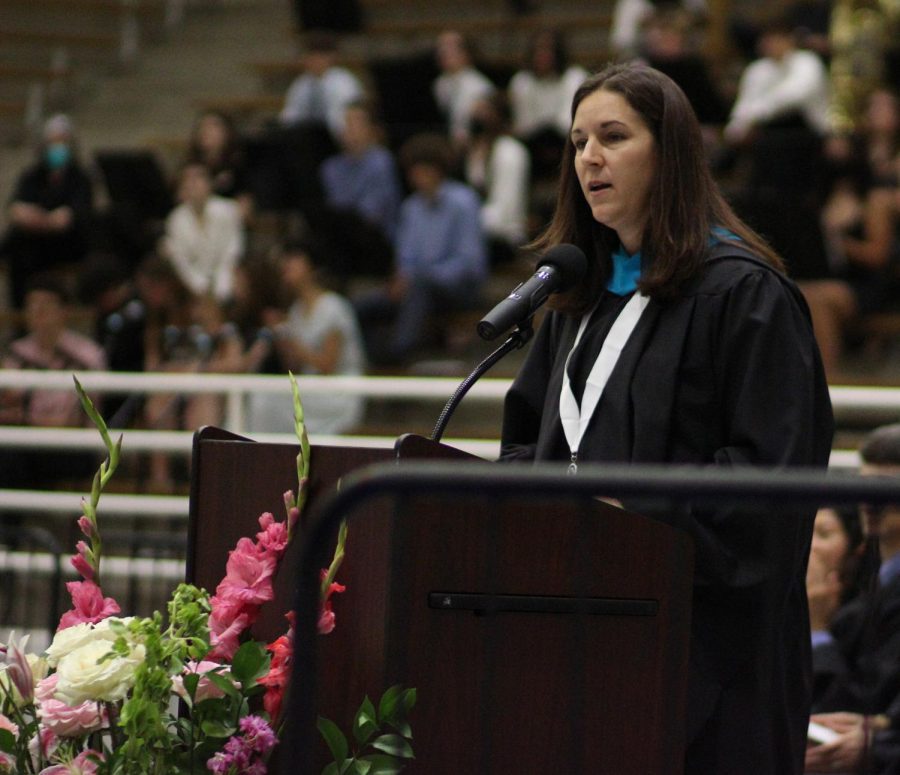 AUG. 15, 2022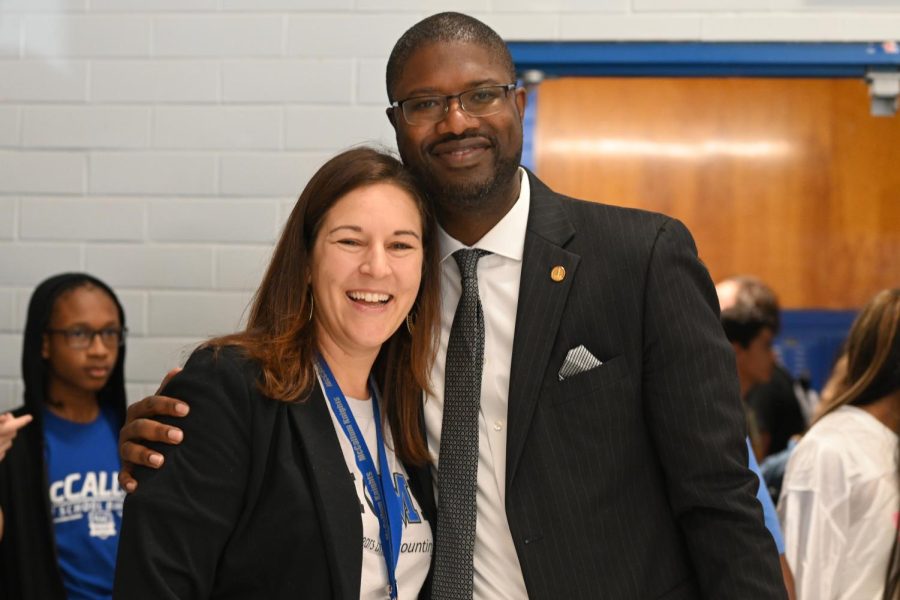 AUG. 18, 2022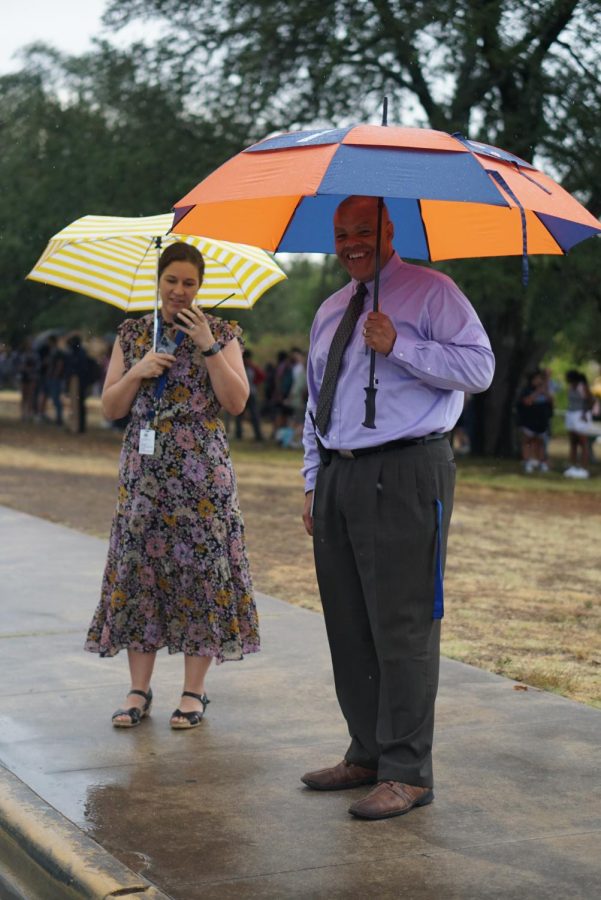 SEPT. 6, 2022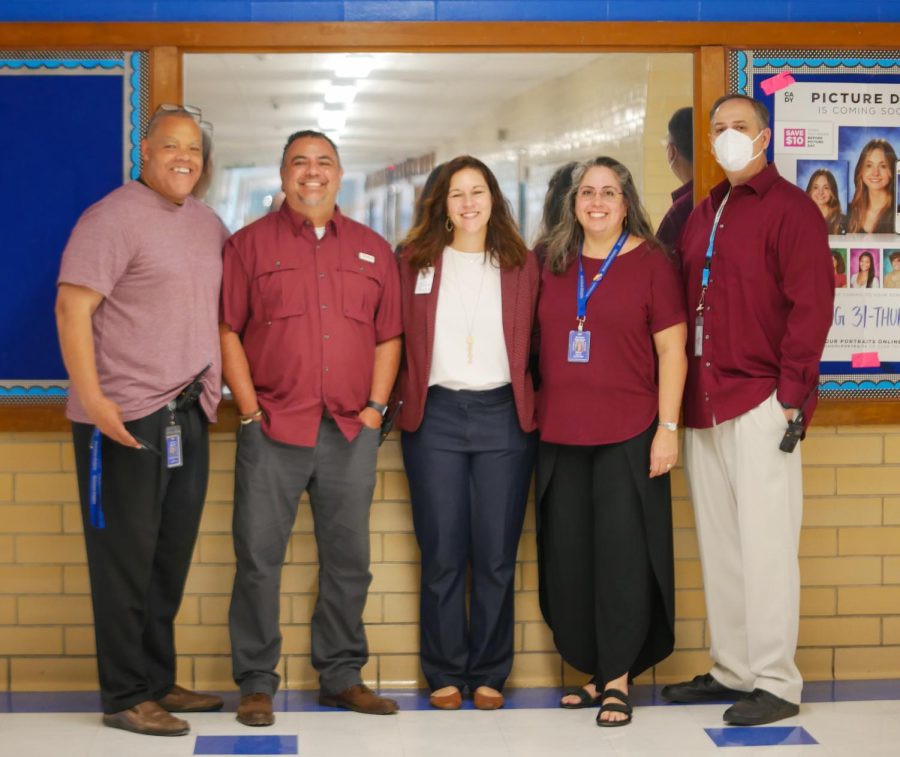 SEPT. 27, 2022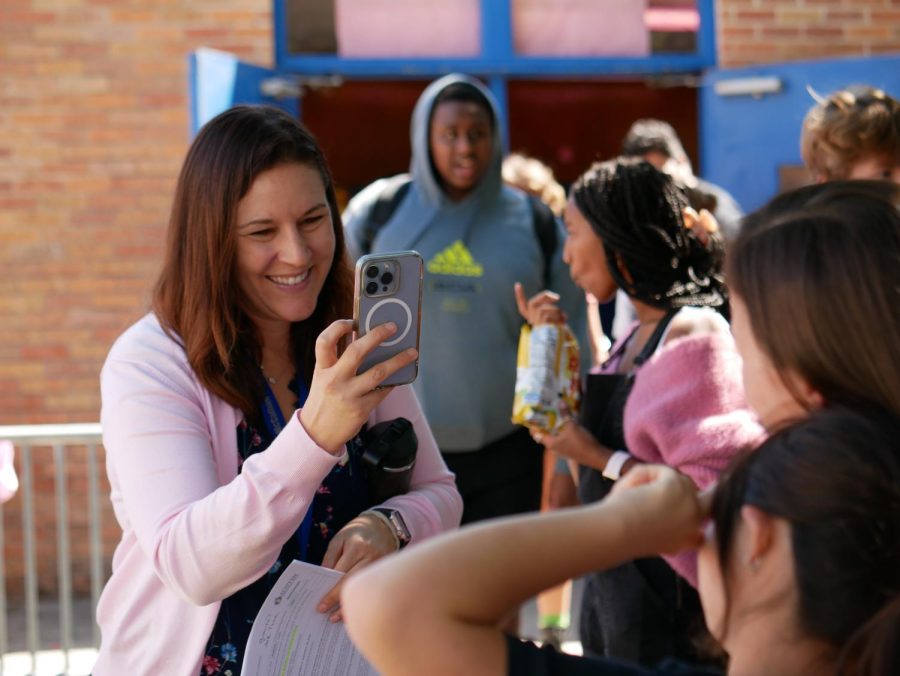 NOV. 11, 2022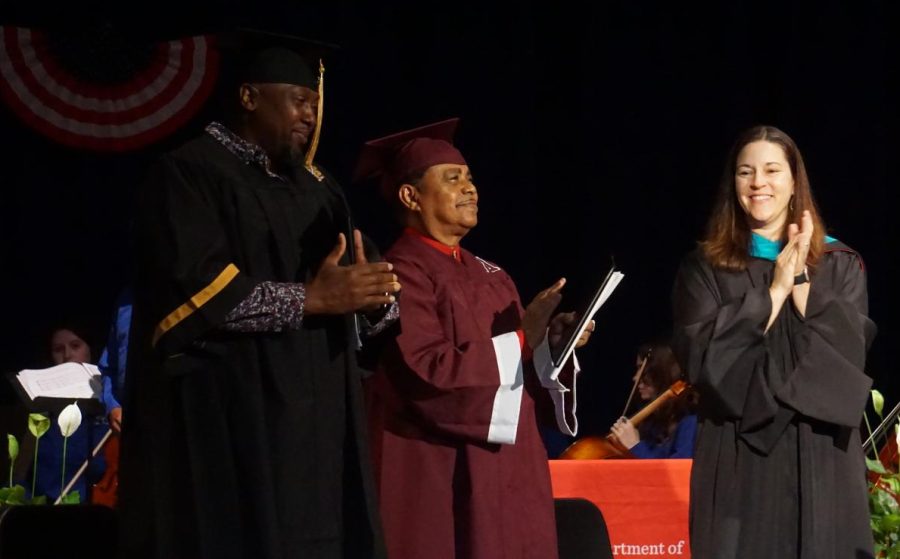 THANKSGIVING BREAK 2022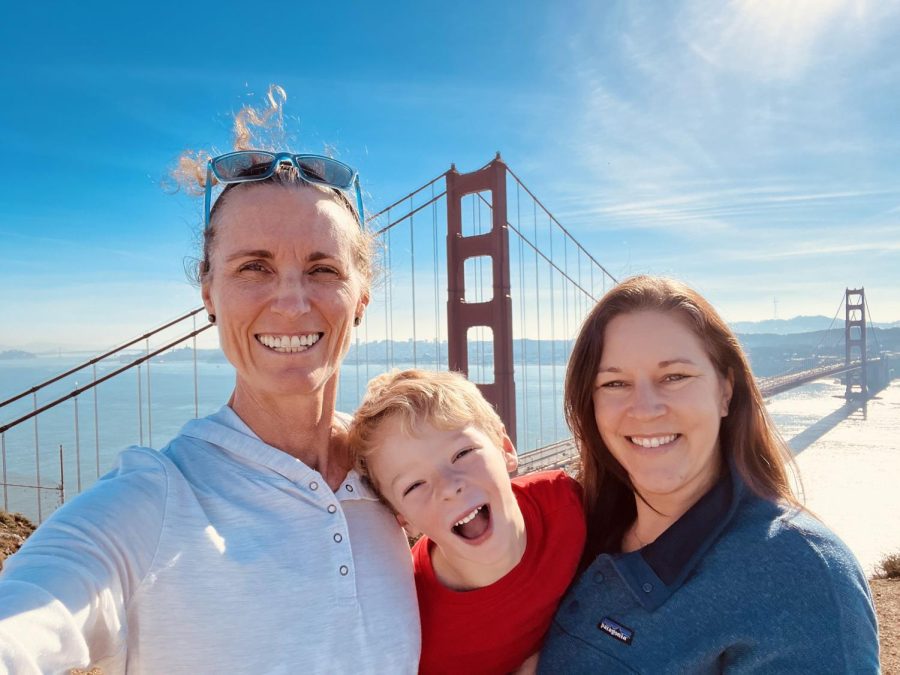 DEC. 16, 2022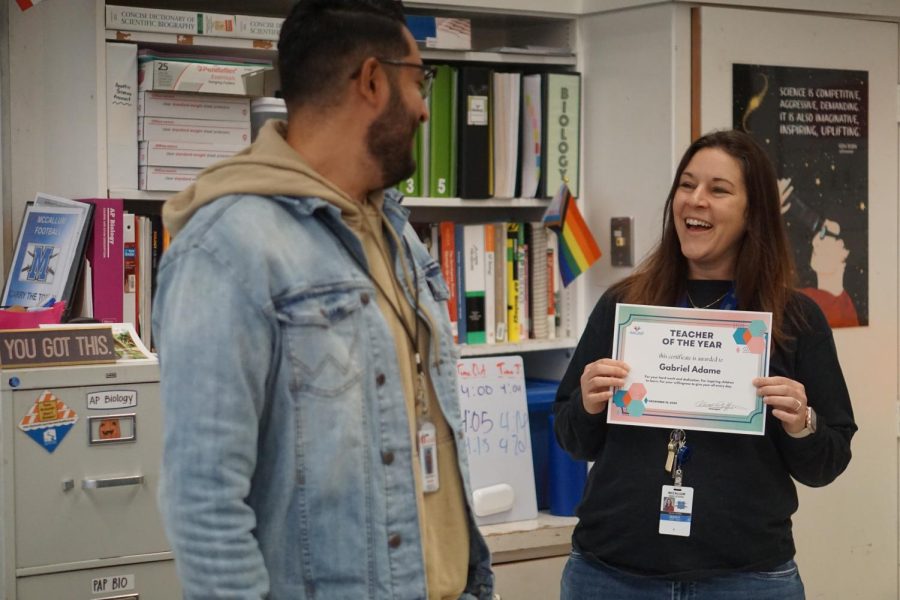 FEB. 23, 2023
View this post on Instagram
In seventh-period newspaper, Principal Nicole Griffith signed the New Voices Texas administrator's pledge standing against censorship and with the New Voices movement. #studentpressfreedom #SJW2023 #MoreToTheStory
MARCH 6, 2023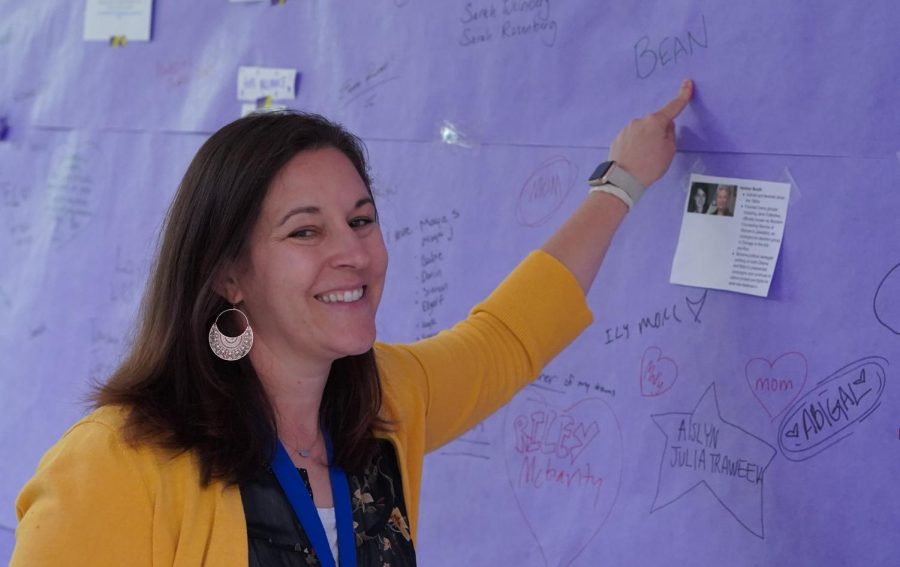 MARCH 20, 2023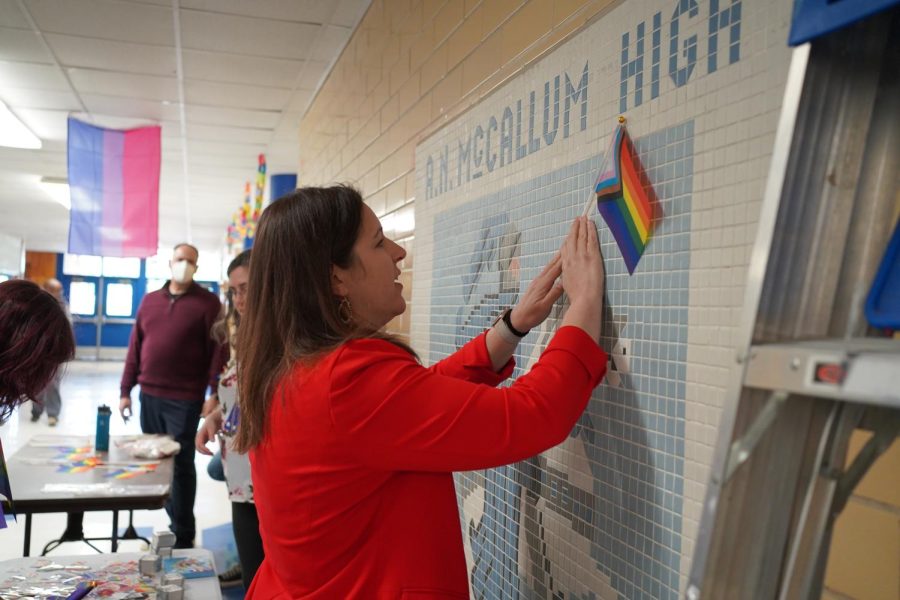 MAY 8, 2023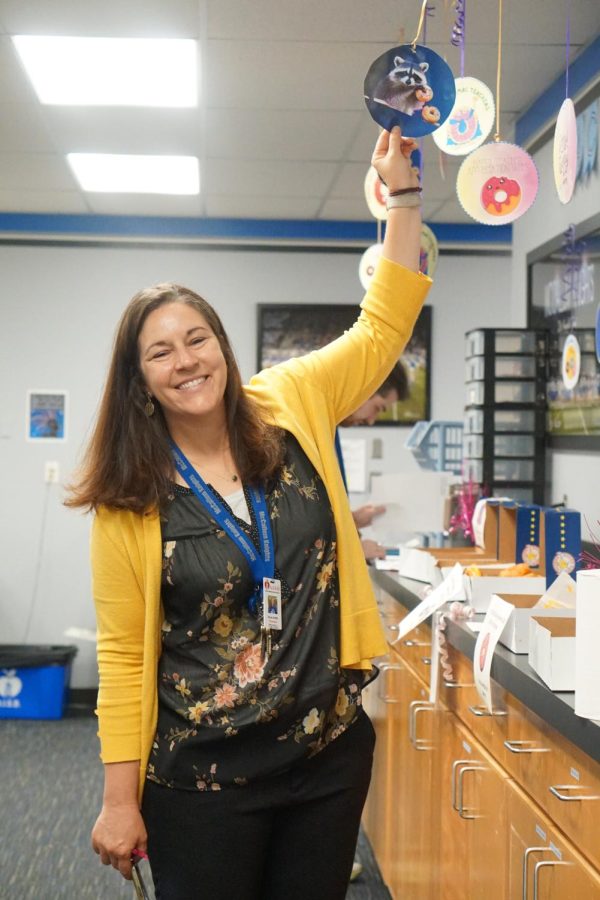 MAY 25, 2023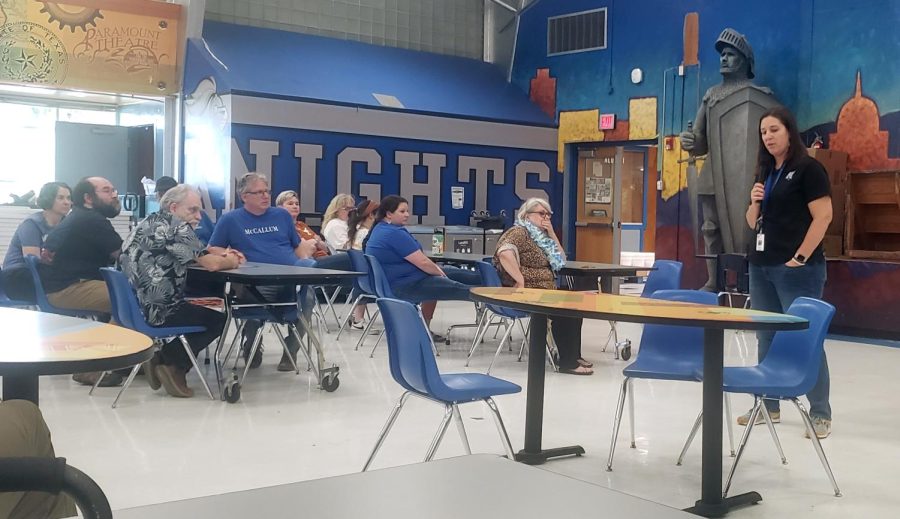 MAY 26, 2023
A FAREWELL TO RETIRING TEACHERS: A day after her sudden and unexpected announcement that she was leaving McCallum to become the principal at Ann Rivers, Griffith shifted the focus of Friday's meeting to McCallum teachers. After inviting them to share the weirdest story from their school year, she celebrated teachers who went above and beyond, those who enjoyed milestone anniversaries in their career and those who were leaving for jobs elsewhere. As is the case every year, the meeting culminated in a celebration of retiring teachers. Ms. Juana Guan was unable to attend the meeting so Griffith spoke on her behalf. The other four retirees offered parting thoughts about their time at McCallum as they said goodbye to their peers. At the end of the meeting Griffith reiterated what the message she delivered to the staff the day before. Video by Alice Scott.