A perfect day in Austin
Native Austinite seeks to create ideal 'Bat City' day
"Keep Austin Weird" is one of the first things you think when you hear the word Austin.
Austin's diverse culture results in a surplus of unique aspects that makes our city, Austin. As a central travel location, known for its weird but unique personality, Austin is the perfect place to find a little bit of everything. So without further ado here is how I would spend my perfect Austin Day, in the best places in town.
While I am not a morning person, I am making an exception on my perfect Austin day by starting it early at an Austin gem. Popular among not only local Austinites, but tourists as well, Mount Bonnell has some of the most spectacular sunrise and sunset views. Overlooking the water and the city, as long as you muster the courage to wake up early, you can view the tremendous sight for a short hike.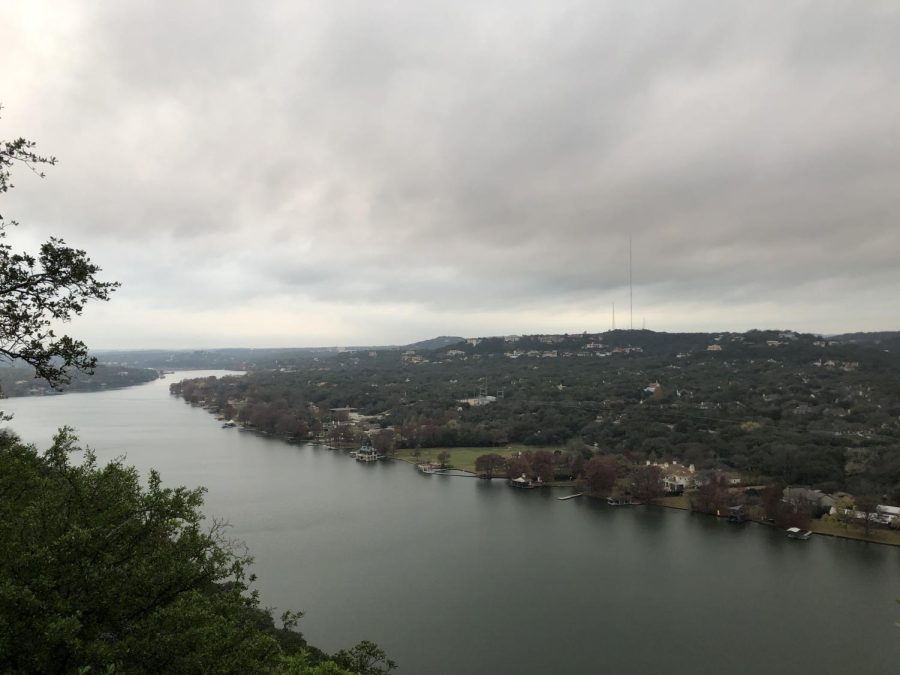 Although I haven't been there in a while, I find it to be one of the most comforting places to view all of the glories of Austin. Simply bringing a book, picnic or even a friend to see a new side of our town makes this remote place something worth visiting.
My next spot is definitely one of the most well-known Austin spots but deserves its own recognition on my list. With the famous "I love you so much" wall plastered outside its establishment, Jo's Coffee provides the most perfect drinks, snacks and environment no matter the weather, season or mood. As a staple of Austin since 1999 and an establishment that has spread throughout the city, Jo's is an Austin staple in my eyes.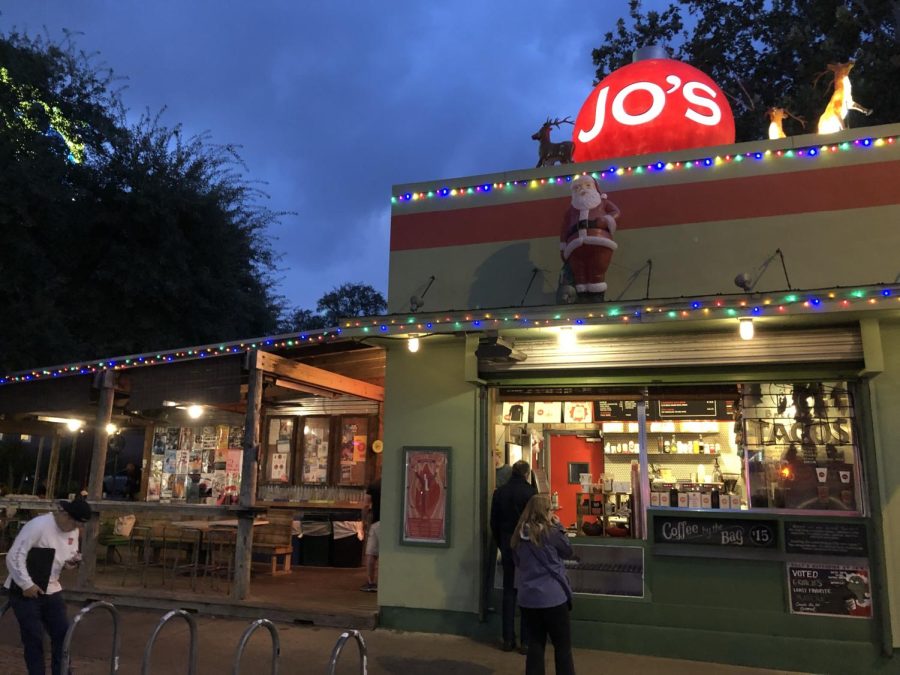 After being born in and living in Austin my whole life, I have seen all of the different phases, changes and waves of people that have come to town, and even left due to growing prices and cultural changes. So while some of my most recognizable Austin places have closed their doors in recent years due to the booming economy, Austin still preserves its original charm.
Next on my list includes multiple places, located only a minute off-campus home to many McCallum students: the Crestview Square Shopping Center. Providing an immediate feeling of being taken back in time, the center of stores, restaurants, thrift shop and even a grocery store establishes the feeling of living in a small town with all the essentials at your fingertips. Although it is one of the newer additions to the square, Little Deli, has been home to family and friends since 2006, and meets the retro feel of the small shopping center. Once a week, easily, I find myself planted in one of the seats waiting for my pizza to come through the kitchen doors and be delicately placed on my table. The sense of community that I consider to be so important to Austin is well maintained in this tiny shopping center.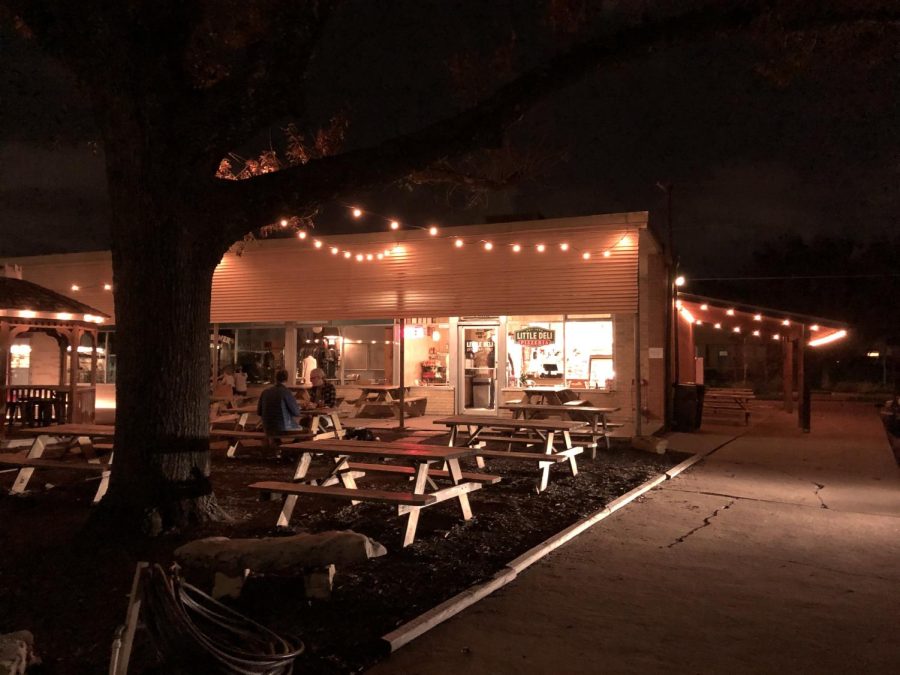 To finish off my list, I add Avenue B Grocery. It is the oldest running grocery store in the city. The long-standing business, located in the historic neighborhood of Hyde Park since 1909, provides Austin with more of its historic charm.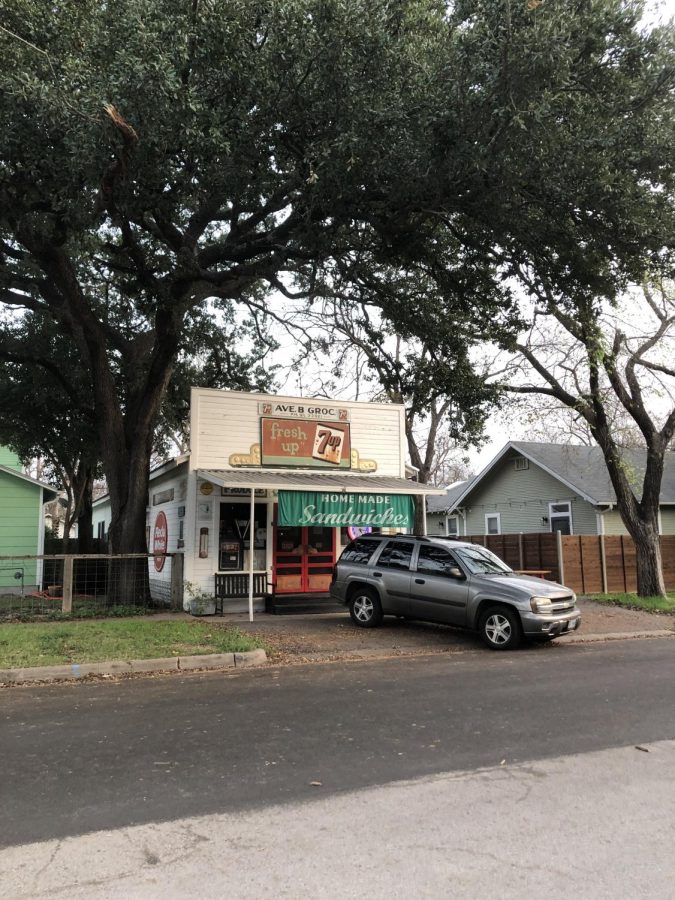 Despite its two-year closure due to the pandemic and business decline, the grocery store has come back strong. The nontraditional grocery provides shelves stocked with supplies, as well as house-made sandwiches, brownies and baked goods. They also provide an array of records and postcards. After nearly a century of business, the store still serves the people and families of Austin.