Mac baseball alum bound for the mound in Memphis
By responding to adversity with a strong summer, pitcher Ethan Vandament showed he possesses the eye of the Tiger. As a result, he's now a real Division 1 Memphis Tiger.
To Ethan Vandament, baseball is all about numbers.
"What I love most about baseball is that it's a numbers game," Vandament said. "Every single metric that can be measured is being measured; it's a statistically driven game." 
As a pitcher, Vandament has grown to understand these numbers and their influence on the sport he's loved since the age of 3. 
After years of loving these numbers and what they represent, Vandament has committed to the University of Memphis to continue playing baseball. 
"
I don't let anybody tell me what I can and can not do."
— Memphis Tiger pitcher Ethan Vandament
After graduating from McCallum in 2021 Vandament went to play junior college baseball for Bossier Parish Community College in Louisiana. Despite loving the experience, Vandament says he couldn't play as much as he would've liked to.
"I made the travel roster but didn't play much," Vandament said, "and I ended up getting cut at the end of the spring." 
Getting cut was only able to motivate Vandament, and after pitching in Kentucky for summer ball, he is now committing to Memphis. 
Vandament channeled that motivation into posting solid numbers of his own while playing summer ball.
In 12 appearances for the Franklin Duelers of the Ohio Valley League, Vandament pitched 22-plus innings, striking out 25 and only walking nine. He held opposing batters to a .154 batting average.
In a particular solid outing on July 6 during a home loss to the Full Count Rhythm of Hendersonville, Tenn., Vandament pitched 4⅓ scoreless innings of one-hit relief, striking out five.  
"He's a bulldog on the mound," Duelers manager Kyle Schexnayder told The Bowling Green Daily News after the game. "Every time he steps on the mound, he's a competitor."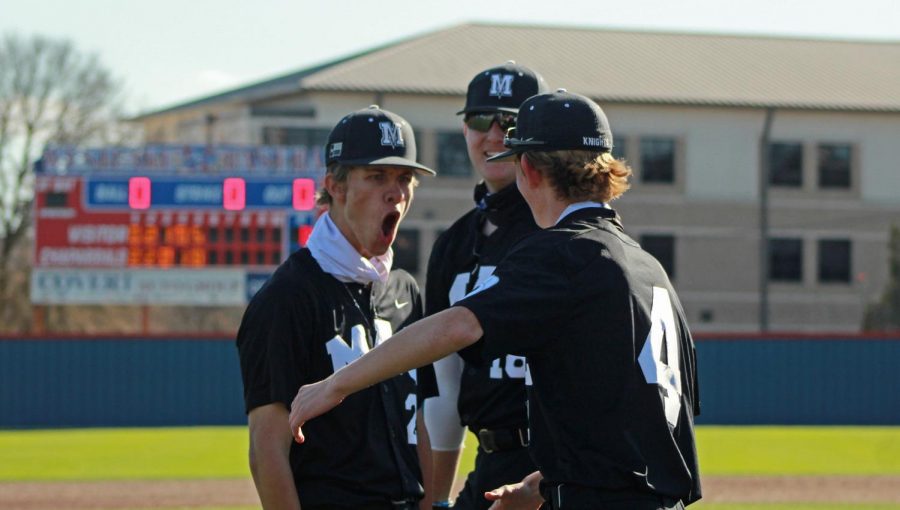 From being cut to reaching an agreement to play NCAA Division 1 baseball within months, Vandament says his rapid success is attributed to confidence and persistence. 
"I don't let anybody tell me what I can and can not do," Vandament said. "They aren't me, so they don't have a right to tell me what my limit is." 
During summer ball a similar mindset helped Vandament perform his best in hopes of committing to a team. 
"I was a free agent," Vandament said. "I wasn't bound to any team, so [I] just[went] out and [saw] who I wanted to play for." 
When Vandament received an offer from Memphis, he was impressed with the team's new coaching staff and their previous success. 
"
He's a bulldog. Every time he steps on the mound, he's a competitor."
— Franklin Duelers manager Kyle Schexnayder describing Ethan Vandament
New Memphis coaches Kerrick Jackson and Tim Jamieson previously coached together at the University of Missouri, where they led the Tigers to a Big 12 championship title together in 2012. To Vandament the promise of successful coaches meant the promise of a successful collegiate career. 
"Their coaching staff while new to Memphis is impressive," Vandament said.
The size of the Memphis program also spoke to Vandament. 
"Being a small program, and in terms of how many people they're bringing in, the team is big on the development aspect and less on winning right now." 
This allows Vandament to grow as a pitcher, improving his skills without the worry of needing to win every game. 
Despite Vandament taking the next steps in his baseball career, he says it can't compete with his time playing as a Knight. 
"Nothing will beat those late nights hitting in the cages with the team," Vandament said, "when the game was just that, a game, something we played to have fun."