Terrazas-Graham closes classical guitar career with a flourish
After winning first place at Texas Guitar Competition and Festival in March, accomplished guitarist earns earns a second Outstanding Performer nod at the Texas State Solo and Ensemble Contest in May
Life, the old adage tells us, is a marathon not a sprint. 
For Class of '22 graduate Zara Terrazas-Graham, however, the path to becoming Mac's first two-time UIL State Outstanding Performer in classical guitar in five years was a marathon and several sprints.
Named a TSSEC Outstanding Performer in 2019 at the end of her freshman year, Terrazas-Graham approached her senior year with one goal in mind: earn Outstanding Performer distinction at the Texas State Solo and Ensemble Contest again.
"I'm the kind of person who needs a goal to work towards, so competing definitely helped me develop as a guitarist," she said.
To reach her goal, she first had to qualify for State by earning a one (highest score) playing a Class 1 difficulty level song at the citywide UIL Solo and Ensemble Competition for Orchestra and Guitar on Jan. 29 at Akins High School.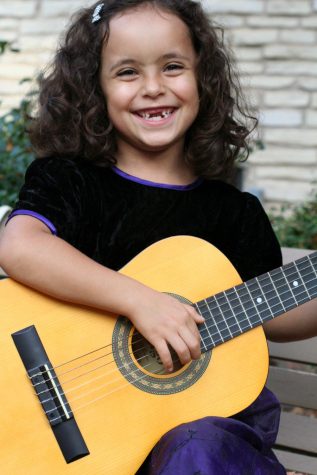 In September, five months before the city competition, she started practicing Albeniz's "Rumores de las Caletas." 
"My instructor believes you should play a piece for a minimum of six months before you perform it," Terrazas-Graham said.
Every day after school, she would put in the work because classical guitar, like life, is a marathon.
Until, of course, it becomes a sprint.
Two days before the city competition, she learned of her time slot to compete.
Terrazas-Graham described those 48 hours as a "practicing frenzy," which thankfully produced the desired result: a Class One superior rating and a seat to compete at the Texas State Solo and Ensemble Contest on May 29 at the Butler School of Music on the UT campus.
With a spot at State secured, Terrazas-Graham went back to the daily after-school marathon of putting in the work to master "Rumores de las Caletas."
Halfway through the spring semester, on March 5, however, she would compete at the 20th Annual Texas Guitar Competition and Festival on the campus of the University of Texas at Dallas.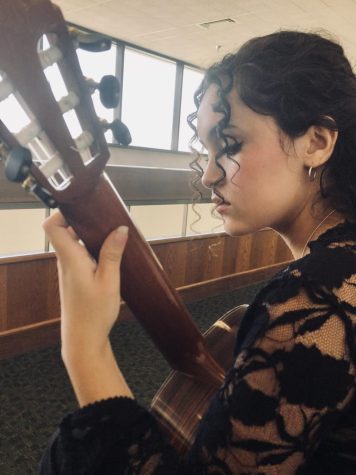 "I knew it would be my last official guitar competition," Terrazas-Graham said, "so I wanted to go out with a bang. I worked on my set list for that competition for months, though in all honestly I really wasn't ready until maybe two days before."
Those final days leading up to the UTD competition were another sprint. Instead of practicing every day, Terrazas-Graham practiced every spare moment she could find.
Lunches. Off periods. Notoriously not a morning person, Terrazas-Graham even did the unthinkable–getting up before school to practice–twice.
"My private instructor told me I needed to have 'realistic expectations' for the competition, which in my head translates to him not thinking I could win," she said. "That's really what sparked my obsessive practicing."
Teri Terrazas-Graham, Zara's mother, offered another reason her daughter might have been motivated.
In two prior appearances at the UTD competition, Zara had won a second and a third place, so she wanted to complete the set with a farewell first-place performance.
And that's exactly what she did. When the results of the Youth Division II competition were announced, she had won first place and the $3,000 cash prize that came with it. And that's not all. A couple of prominent audience members were impressed. 
"She walked up to the head of guitar [at UTD] to thank him for the opportunity," Terri remembered, "and he said, 'Come play for me. I'll get you a scholarship.'"
Terri also recalled that Javier García Moreno, the guest performer of the event and the director of the Conservatorio Superior de Musica in Malaga, Spain, replied that once she got her scholarship she could come visit him in Spain.
"Of course, he was probably being polite," Teri said, "but it was wild."
Zara was a bit more modest in explaining her victory.
"I had a huge advantage because I already knew my piece," she said.
She knew the piece in March. State was in May.
So it was back to marathon mode, practicing every day, and then the competition, followed by the part Tom Petty always said was the hardest.
Then finally, just recently in fact, the news arrived.
"I got a congratulatory email from Andrew Clark, the guitar teacher who helped me compete in UIL, letting me know I was selected as an Outstanding Performer."
The judge's comments read as follows:  "Beautiful playing, Zara! Very sensitive and expressive playing combined with beautiful sound and dynamics." 
She had reached her goal, but it meant much more to her than just that.
"Although I'm not pursuing guitar studies in college, the lessons I have learned in becoming a musician are with me for my lifetime," she said. "Practicing has not always been easy over the years, but I know now that working diligently and faithfully brings the satisfaction that comes with a finished piece and that is my reward. The attributes of discipline, dedication and patience will prepare me for anything I choose to do. Guitar has been a central part of my childhood, and I will always value what it has taught me." 
Terrazas-Graham is headed to Fordham in the fall.
"I was really interested in a Jesuit education," she said. "I had heard nothing but good things about how they take care of their students. I also wanted to be near a big city and my family that lives in New York, so Fordham just checks all my boxes."
While she's sure about Fordham, she isn't sure about a major.
"I haven't decided what I want to study yet," she said. "I am hoping I find something that catches my attention."
After that happens, she will set a specific goal, and if her senior year is any indication, we sure won't bet against her achieving it.
— photos courtesy of Teri Terrazas-Graham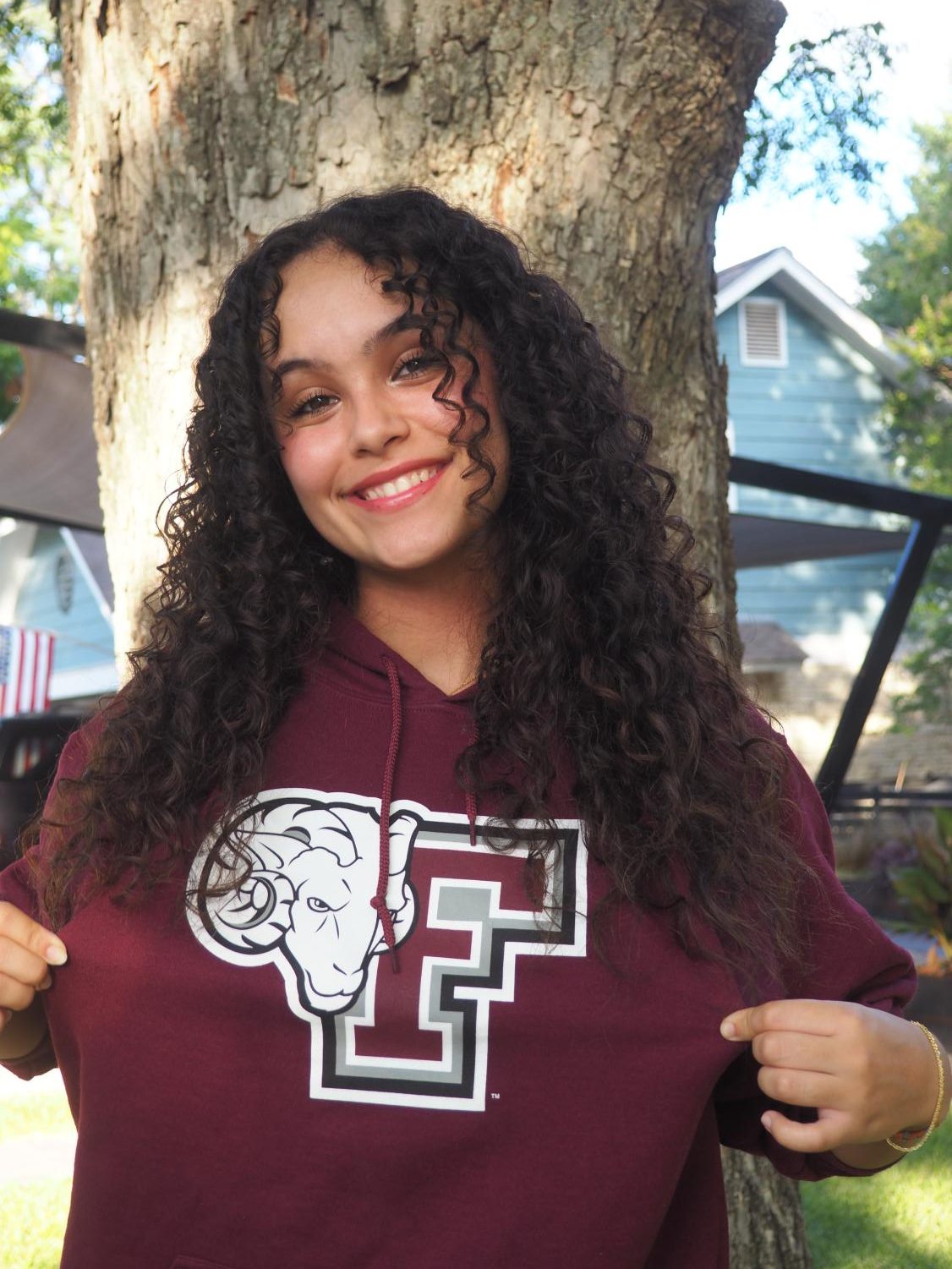 Leave a Comment