Javier Niño leaves a classical legacy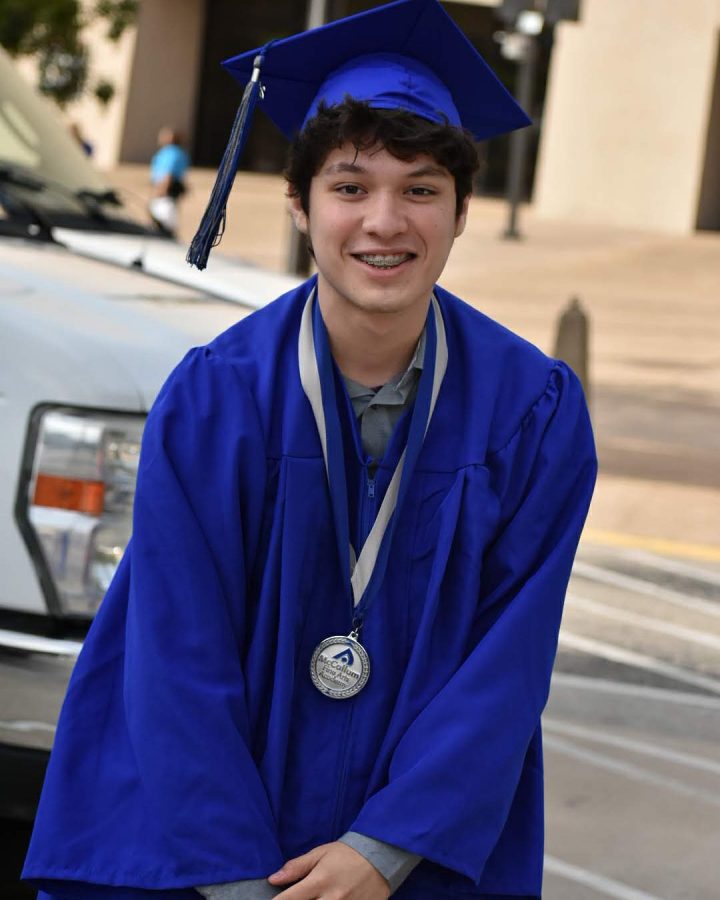 McCallum 2018 graduate Javier Niño, a freshman at St. Edwards University, passed away Wednesday Feb. 27 in a car accident.
Niño was studying to be a computer engineer, a lifelong dream he described in the biography that appeared on the inside cover of the 2018 Knight yearbook. He was one of 44 people chosen to be featured on last year's cover for their notable achievements beyond the McCallum campus.
Another notable achievement of his was his classical guitar major at McCallum. Niño attended Eastside Memorial High School for a year, but auditioned and got into the Fine Arts Academy and began taking private guitar lessons. After his passing, Austin Classical Guitar, with the support of Niño's friend and fellow 2018 graduate Aaron Baldauf, created the Javier Niño Memorial Scholarship Fund on April 3 to help pay for other students to take lessons and continue their classical guitar education.
"Javi was a leader among his peers," Matt Hinsley from Austin Classical Guitar wrote. "He distinguished himself academically and musically. This fund is created in his honor to assist other students who show promise to take a similar path."