Hudnall can't be pinned by opponents or pandemic
Ranked No. 2 in the state in her weight class, senior captain values her teammates more than her titles, trophies
With years of experience under her belt, London Hudnall, the senior co-captain of the wrestling team, who attended last year's state competition, is now ranked second in the state in her weight class. Despite these largely individual accomplishments, Hudnall's love of the sport comes from working with others on her team. 
"
I know some of my teammates have really struggled this year, so I just want to be able to be there and help all of them."
— senior London Hudnall
"I definitely created a family with all of my teammates," Hudnall said. "Though of course we don't wrestle the same match together, all of our practices are together and we help each other grow and we're always there for each other, even outside of wrestling." 
But inspiring a close connection is only one way Hudnall improves the team. She works with the wrestlers, pushing them to improve their skills and build their strength.
"London keeps this team together," said Josh Morgan, her 2019-2020 teammate. "Either we're not trying to do anything, and we're being lazy at practice, or we're just not listening, and she gets all of us on track. She's like the mom who tugs on your ear when you're not listening. She's so stubborn, she's the one person I've never been able to pin on the team."
A tenacious competitor determined to win, she inspires her team through her strength and refusal to give up–something she displayed during last year's regional competition when she finished second but fought her opponent stubbornly and effectively.
"London took it to her [opponent]," wrestling coach Richard Salazar said. "If I can remember correctly, she may have been beaten by the young lady, but she was never pinned by the young lady. And you could see, she would frustrate the girl. Because the girl was so used to just going in and and beating everybody and when she went up against London, she couldn't. She couldn't pin her."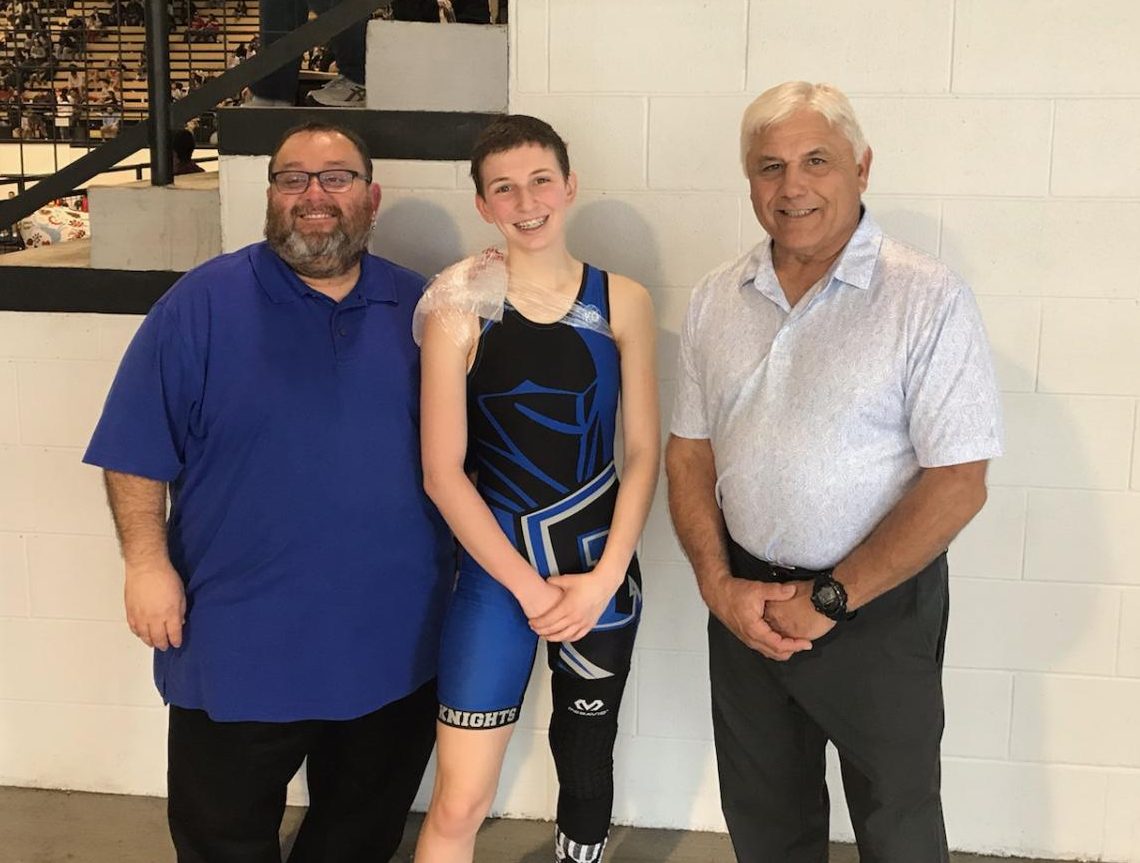 As much as she eyes victory in her final season at McCallum, with hopes of attending state competition and maintaining her high ranking, she knows the importance of a strong relationship with her teammates–something that has become more important, in light of the current COVID-19 pandemic.
"Things have been hard on all of us," Hudnall said. "We have our group chat, and we talk all the time, and I know some of my teammates have really struggled this year, so I just want to be able to be there and help all of them. I guess that's what I really really hope to achieve; I just hope to achieve a deeper connection with them and helping them out in any way that I can, so that we can all do better, together and individually."