MacJournalism partners with PBS NewsHour Student Reporting Labs
Student journalists first collaboration with SRL will air during Tuesday's livestream of Teens, Covid, and Coping: a Youth Mental Health Town Hall.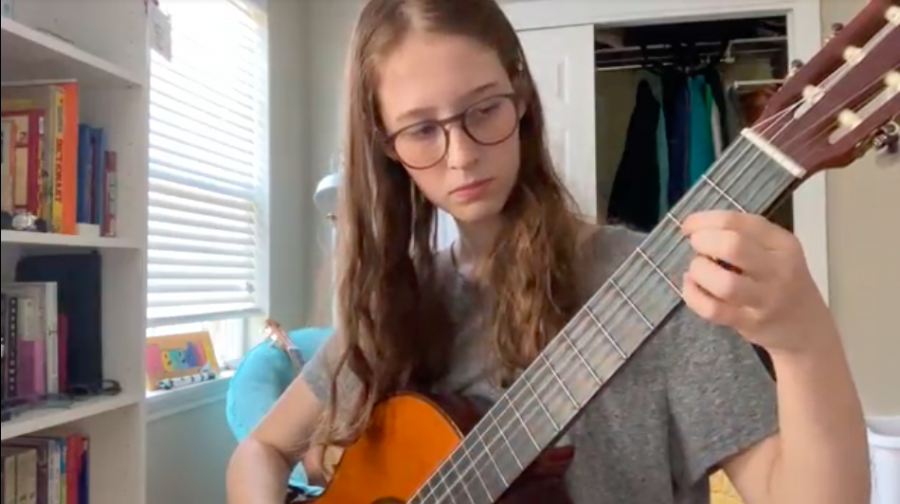 MacJournalism is proud to announce our partnership with PBS as an official Student Reporting Lab. Now in over 160 middle and high schools, Student Reporting Labs (SRL) is a national youth journalism program and public media initiative that trains teenagers across the country to produce stories that highlight the achievements, challenges, and reality of today's youth. SRL creates transformative educational experiences through video journalism that inspires students to find their voice and engage in their communities.
The first project our students were asked to complete was a Back to School video diary about returning to school during a pandemic. Four McCallum students, Francie Wilhem, Sophie Beardslee, Lily Hobbs, and Meredith Grotevan will be featured in a live virtual event tomorrow, Tuesday Oct. 20.
PBS NewsHour Student Reporting Labs and WETA's Well Beings are pleased to present Teens, Covid, and Coping: a Youth Mental Health Town Hall, featuring Amna Nawaz, senior national correspondent and primary substitute anchor for the PBS NewsHour and student reporters.
The livestream will feature conversations with teens and health professionals on the most pressing mental health issues young people are struggling with right now. The event is free and open to the public.
LIVE VIRTUAL EVENT:
Tuesday, Oct. 20 at 7 p.m. CT
https://wellbeings.org/covidandcoping/