Want to replay the Mac Knight Hoops virtual banquet? We got you covered.
When COVID-19 derailed their plans for a traditional banquet, the boys basketball program took the celebration online and made it even more memorable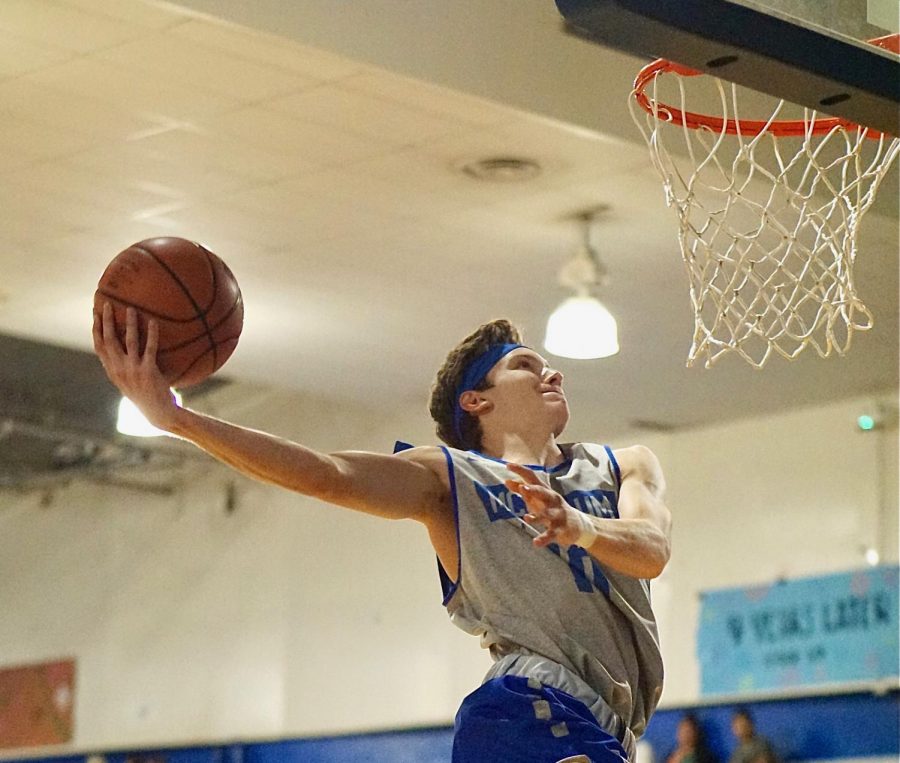 The boys basketball team may not have achieved everything it set out to do during the 2019-20 season, but that did not stop the program from celebrating all that it did accomplish, and the enthusiasm for those individual and collective successes over the past two days was palpable and contagious. In a world that has been rendered without sporting contests played before large gatherings of people, the two-day basketball banquet was a stark reminder of what we have been missing and the joy that players, coaches, parents and fans will feel when the games finally do resume.
MacJournalism's own Kennedy Weatherby put together this season-summary video, and it includes some of our original still and motion photography along with interviews of the players conducted by Kennedy. We think she did a great job, and we think the booster club did a great job of soldiering on with a virtual banquet when their regular banquet had to be cancelled due to COVID-19 restrictions that have cancelled virtually any event where people have gather to witness it in a large group.
On Tuesday, the first day of the banquet, the program announced individual awards which he have compiled below.
On Wednesday, the second day of the banquet, the program released two season-review viewing experiences. One is Weatherby's video, and the other is the slide show we have embedded below. Basically this post, is a one-stop shop for you to relive the boys basketball program's virtual banquet whenever you wish to. Enjoy.
2019-2020 McCallum Knights Season Recap Slide Show
Fighting Knight Award: Dylan Torres
Hustle Award: Edward Johnson
Newcomer of the Year Award: John Wade
Defensive Player of the Year: Takai Satberry
Offensive Player of the Year: Sam Werkenthin
Most Valuable Player: Rob Wade
Mac Knight Hoops, Thanks for the Shout Out!