'JoJo Rabbit' Review: Taika Waititi takes on Hitler and wins
Satirical tale of Nazi Germany, told from the point of view of a 10-year-old boy, adds something new, wonderful to existing World War II film anthology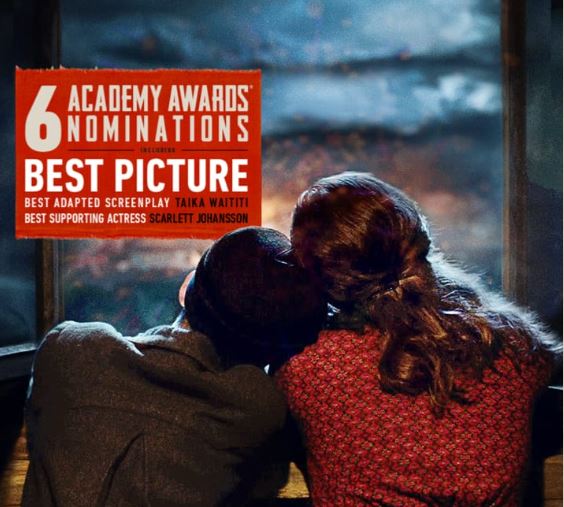 Countless films have been crafted attempting to diagnose the horrors of World War II to audiences around the world. The Boy in the Striped Pajamas portrays the son of a concentration camp commander and his forbidden friendship with a Jewish boy living in his father's camp, their lives separated by bias, blood and barbed wire. Quentin Tarantino's Inglorious Bastards shows an alternative, gorier, absurdist side of propaganda film and war as lieutenant Aldo Raine leads his band of bastards in "the business of killing Nazis." Others such as Casablanca, Bridge on the River Kwai and Saving Private Ryan also focus upon capturing the essence of different people and perspectives involved in arguably the biggest conflict in modern history.
Taika Waititi's Golden-Globe nominated Academy award-winning Jojo Rabbit, an adaptation of the novel Caging Skies by Christine Leunen, is certainly no exception — and with a painfully endearing 10-year-old protagonist with Adolf Hitler as his imaginary friend, a new, playful yet also insightful light is shown upon the period. 
The satirical film depicts the broken German society amidst World War II through the eyes of 10-year-old Johannes "JoJo" Betzler (Roman Griffin Davis), who aspires become not the world's greatest superhero or a praised Olympic athlete but rather a blond-haired, blue-eyed Aryan champion of the Third Reich, longing to gain power within the ranks of the Nazi regime. Taika Waititi, in addition to directing and screenwriting the movie, plays his counterpart — a comedic, slapstick, camp version of the dictator Adolf Hitler, also serving as Johannes' imaginary best friend, (who in some cases acts more like a petulant schoolboy than a power-hungry tyrant).
Waititi toys aggressively with ideas of youthfulness in response to modern politics, prompting scenes simultaneously hard-hitting and whimsical, the beautiful colors of the town creating a magical air of pastels and childhood integrity. From the lively green forest trees to colors so desolate and blue that only a lone swastika on a red background catches your eye, color is utilized throughout the film juxtaposing joyful ignorance and harsh reality. 
Johannes, who lives in a small German town, is fed on a diet of propaganda and Nazi nationalist indignation. His manifestation of Hitler as his life tour guide, intended to serve in him troubling times, proves to be the personification of his Nazi pride. The real adults surrounding Johannes, also, are hardly role models, with the exception of his mother.
"Let's burn some books," Rebel Wilson's Frualihn Rahm who has had 18 children for Germany, and clueless, buffoon-like Captain Klenzendorf (Sam Rockwell), a drunken would-be warrior living in a perpetual state of fringe uniforms, German shepherds and teaching young boys foolish lessons such as fighting in a pool are but two of these characters. Sam Rockwell does an excellent job tying in another human element to the film as well as providing comic relief. Both characters add to the absurdist, chaotic environment that young children faced during the war. 
With the absence of his father, the parenting falls to Jojo's mother, sweet and loving Rosie Betzler (Scarlett Johansesn), who, unlike her child, is immune to the seductions of the socialist environment in which they live. Under this "blind fanaticism," you witness a sweet young boy suffocated by the love and protection from his mother, who, amongst other things, is hiding a Jewish girl in her attic (gasp!). 
Character development is driven by the blossoming love-hate relationship between "Jew girl in the wall," Elsa (Thomasin McKenzie), and Jojo, who accidentally discovers Elsa in a crawl space in their house. 
Despite his screaming anti-Semitic nonsense, it is near impossible for audiences to resist Davis, who possesses the ability to make Jojo's character both a grizzled Nazi wanting to make Hitler proud and simply a frightened kid bursting with innocence. Where imaginary Adolf embodies Jojo's outward Nazi machismo, Elsa embodies what he fears most: himself. A downside of Elsa's character is the lack of elaboration upon her Jewish heritage as the script offers her limited mobility, screen time and material to work with. She remains as a plot device to teach Johannes to find himself and brave his biggest hardship: turning his selfishness into empathy and turning away from his alleged Nazi predestination. 
While it does miss the mark on some aspects of the Jewish persecution and German cruelness, this film does touch on a similar subject to Inglorious Bastards —  just in a happier, less Nazi scalps sort of way.
Propaganda is seen in so many aspects of this film, from the idea that Jews have devil horns and are drawn to ugly things to the normal behavior of young children being portrayed as burning books. The thoughts and ideas put into these children's minds are not only a comment on the war-torn culture of that time but also a jab at propaganda and media in today's modern political climate.
The comedic duo of Jojo and his scene-stealing best friend Yorki (Archie Yates) is just another reminder of the reality for young boys in Word War II Nazi Germany. Preteens should not have to become 10- and 11-year-old soldiers with uniforms guns, and rocket launchers. Waititi creates a world where young Jojo's dreams and expectations of reality evolve from becoming a war hero, blowing stuff up, making friends, getting girls and hunting jews into something completely different and wonderful: his true self.