By unanimous vote, AISD board approves Hosack as permanent Mac principal
First-year leader eager to continue initiatives; band honored for making it to state
After G comes H: Garrison era ends; Hosack era begins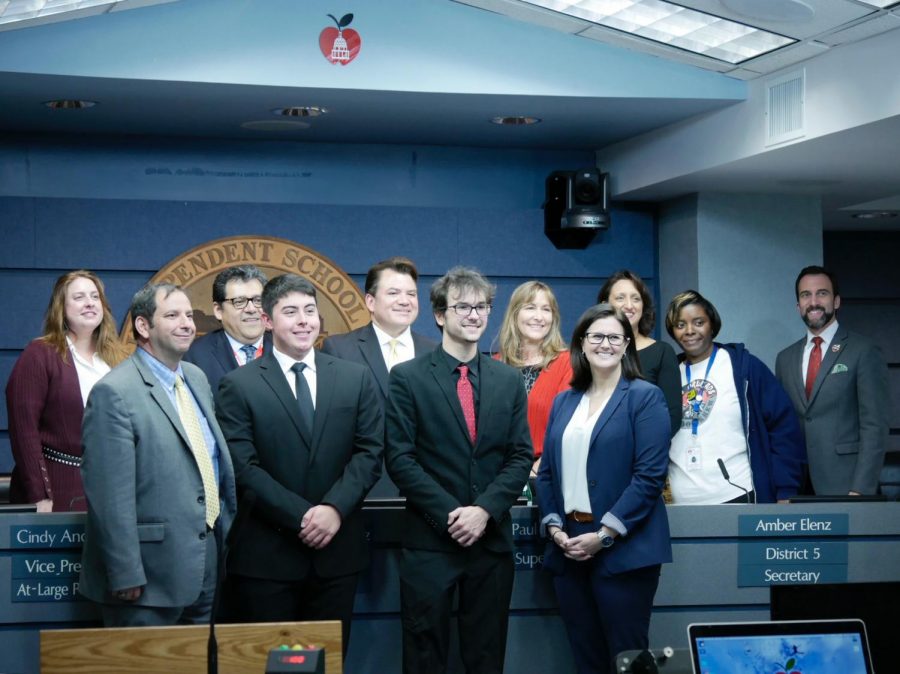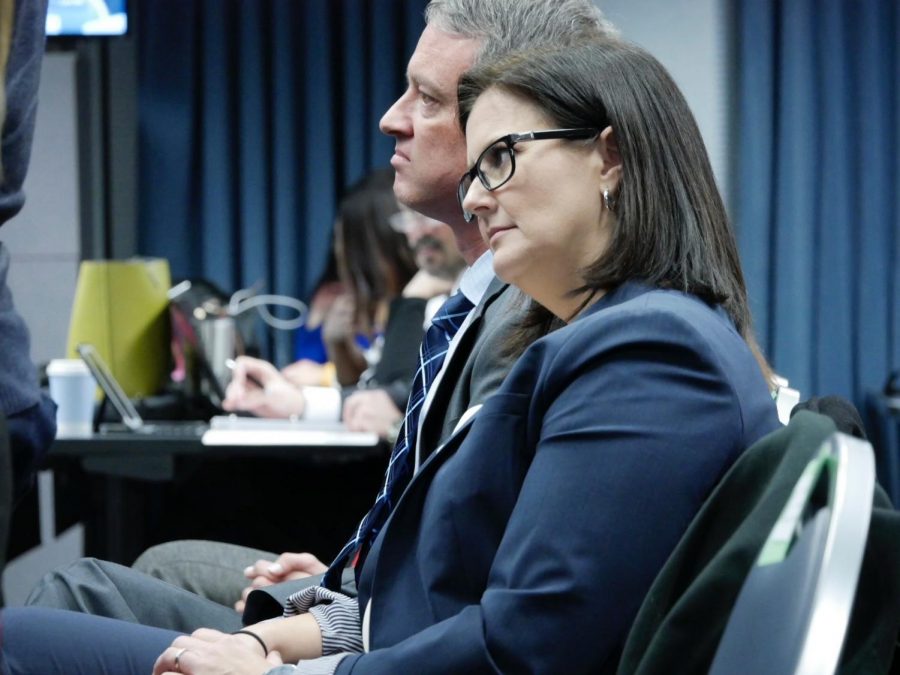 After being unanimously approved by the AustinISD Board of Trustees at last night's regular board meeting, Brandi Hosack cleared the last hurdle to becoming the permanent Mac principal.
Hosack told MacJournalism this morning that last night's vote brought a long professional journey to a happy conclusion.
"I've been working towards it for six months, and so [I feel] relieved of course to get the interim title off and to be able to get, not really to get, started; we've already started, but to be able to continue the work I'm excited to stay."
She said that it removes a barrier to the initiatives already underway since she become acting principal last summer.
"When you're the interim principal people don't know, they don't really know to buy into what you are doing and what you are saying because they don't know if you're going to stay or not. So I think it's just a sense of calmness that it brings to everything like 'OK, now we're all in this together.'"
"
[I feel] relieved … to get the interim title off and to be able … to continue the work I'm excited to stay."
— principal Brandi Hosack
In the future, Hosack said she will continue to work hard to build relationships on the campus.
"We started the Student Leadership team last week, so we're excited for that and just making sure that we continue to build upon the great things that have already happened."
Speaking of great things that have already happened, the board recognized the band for its success during the fall 2019 marching band season.
The Mac band placed 14th at UIL State on Nov. 2-4 at the Alamo Dome in San Antonio. The band qualified for state by winning the UIL Area D Contest in October in Pflugerville. There are 253 5A marching bands in Texas. Their marching show was entitled "Forever in Stone," based on the ancient tale of Medusa. The show featured the following musical selections: "Isle of the Dead" by Rachmaninoff, "Angels in the Architecture" by Tichelli, "You Are So Beautiful" by Preston, and "Medea" by Barber.
–with reporting by Anna McClellan and Kristen Tibbetts