Students join coalition to combat climate crisis
Activists plan to walk out of Austin schools and businesses on Friday to rally for an end to global warming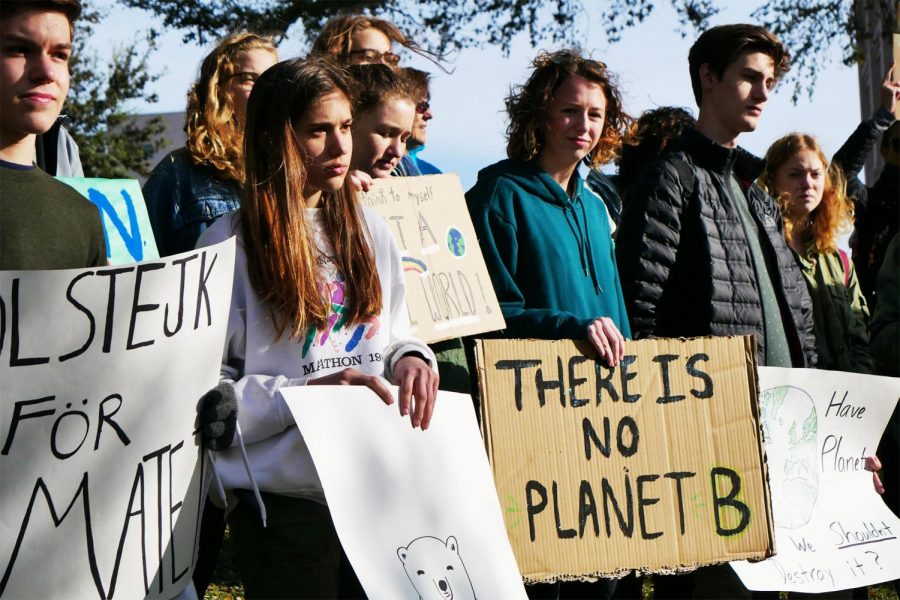 Shield podcast producer Stella Shenkman sits down with junior Aryana Miller-Fortman and sophomore Lucy Marco, the McCallum representatives for the Austin Climate Coalition, a group of Austin youth, small businesses, faith communities and creatives banded together to demand more action against the world's climate crisis.
The coalition is organizing a walk out and Texas Capitol rally on Friday. Students are a part of the walk out but so are adults who will be striking by leaving their jobs on Friday to join the protest and rally.
"
Global warming is real. It's our future; it's our kids' futures, and we're just trying to get a better future for ourselves."
— sophomore Lucy Marco
Both have moms who are committed to political activism and environmental awareness and reform, and both said they feel this is a cause in which they strongly believe.
"It is scary organizing for a huge walkout for the first time," Miller-Fortman said of her involvement in the Texas Capitol Walkout April 20, 2018, as a freshman. "It is unbelievably scary and stressful. Doing that my freshman year, I don't know how I did it. The amazingness that comes of it, the awareness, the change that you are causing … it is all worth it."
Miller-Fortman was also quick to assert that the walkout is well-organized, safe and serious. While there are many adults who are participating in the planning and protest to come, Miller-Fortman and Marco had a message for the many adults who deny that a climate crisis exists.
"If you keep up with news in other places and see how much the sea is rising and how it's affecting [places] like Bangladesh [you learn beyond a doubt that] global warming is real," Marco said. "It's our future; it's our kids' futures, and we're just trying to get a better future for ourselves."
"Wake up," Miller-Fortman added. "It's happening. It's now. It's almost 2020. Do your research. … This is our world now. Our seas are rising. Animals are going extinct. Plants, everything, they are leaving our earth."
"I feel really guilty personally," Marco continued. "We share this earth with so many animals, so many species of plants, and we're ruining it for them as well. I feel responsible for that … just being a human."
If you want to participate, Miller-Fortman and Marco said, the walkout will take place at 9 a.m., and the capitol rally will start at noon. The cleanup afterword will start at 4 p.m. at the south capitol steps. For more information, visit austinclimatecoalition.org.