Lehman retires after 51 years at Mac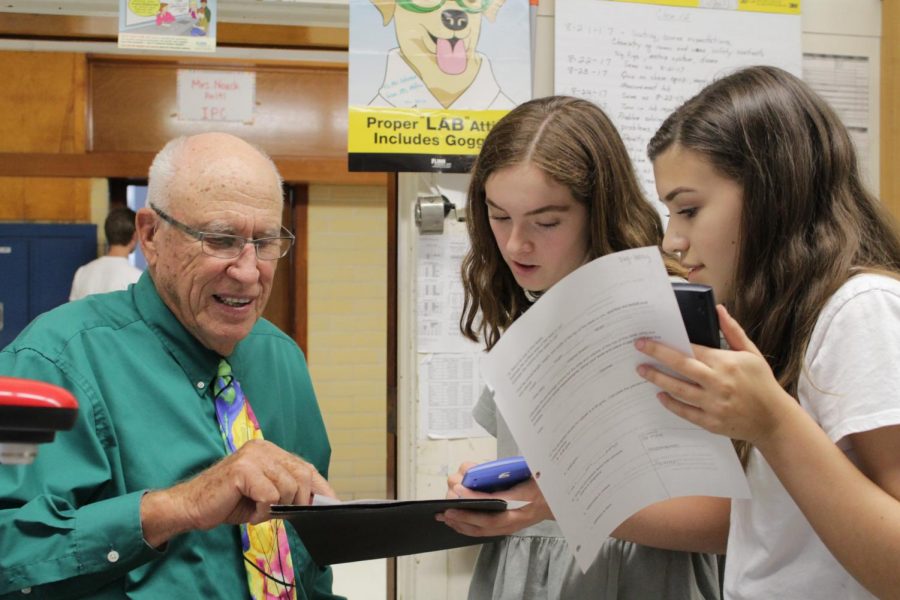 After six decades in the science classroom, 51 of them at McCallum, Robert Lehman, chemist extraordinaire, is officially retiring.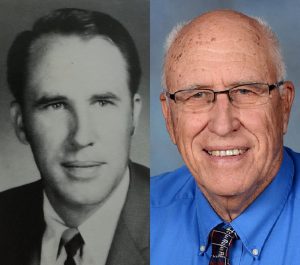 Lehman confirmed with MacJournalism today that he will not return to Mac in the fall, saying he will miss interacting with students terribly but not the bureaucracy that comes with teaching in an urban public high school.
Science department chair Nicole Sorto said that when she heard that Lehman had chosen "not to work for AISD next year," she was saddened.
"Those words were so difficult for me to hear," Sorto said. "Mr. Lehman hired me and has been my mentor and friend for 26 years; he is and will continue to be in my heart and with me each day as I walk through the halls and teach my kids. He is embedded in the fabric of McCallum High School."
"
[Robert Lehman] is embedded in the fabric of McCallum High School."
— Science department chair Nicole Sorto
It is fair to say that there simply is no way to overstate the truth of that statement.
Even before his half-century of teaching at Mac, Lehman was in the McCallum picture.
As a senior at Travis High School in 1953, Lehman attended the first Battle of the Bell between Mac and Travis, the rivalry game that has persisted through 66 years.
According to Sorto, Lehman started teaching at McCallum in the 1967-1968 school year. After 51 years teaching at Mac, he has taught thousands of Knights, including multiple generations within the same McCallum families.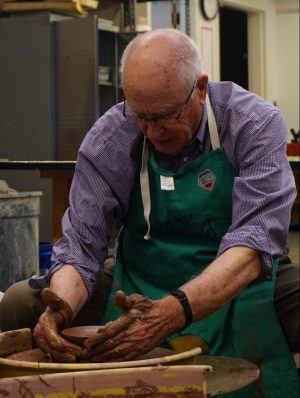 One of those former students, surgeon Mark Thomas posted this message to the MacJournalism Facebook page on the occasion of Lehman's 82nd birthday in August:
"After four years of medical school, five years of residence training and over 20 years of surgical practice, I still remember his class and some of his dry sense of humor."
In an exclusive interview with MacJournalism earlier this year, Lehman described how it was that he chose to become a teacher.
"Chemistry was my major, and I was going to work in oil," Lehman said, "but they did not hire anyone who was not in the military, so I went to work in teaching, and I liked it, so I stayed with it. Chemistry is everything, you can not name something that does not deal with it, and students tend to like it better because it is hands-on."
Lehman said chemistry wasn't just the students' favorite science course to take but also his favorite to teach.
"
Chemistry is everything, you can not name something that does not deal with it."
— Science teacher Robert Lehman
"I've taught most [science classes], but I like chemistry best. It's a blend of everything. There is not a set answer, they can change. You may think you know everything about chemistry, [but] come to find out there are 60 different answers and 60 different ways to do it."
That's a different answer for each year that Lehman has taught science.
All of us at MacJournalism wish Mr. Lehman all the best in retirement and in all of his future endeavors.