Campus life incomplete without #StudentPressFreedom
Without student journalists who write freely, a school, like the larger society, can't be successful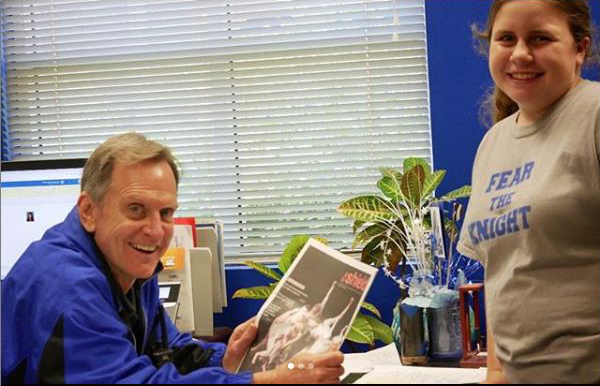 As student journalists who are committed to reporting important truths that matter to our readers, it is of utmost importance that our school and district administration allow us to publish stories without prior review or censorship. This is why today as student publications all across the nation are participating in #StudentPressFreedomDay, we assert the essential importance of our freedom of speech and express how grateful we are to be at a school and in a district where we are able to report and write about what is going on around our school freely and without fear of our voices being silenced.
There have been recent events elsewhere in Texas where that has not been the case. In 2015, Prosper High School principal John Burdett put into place a policy that student journalists there could not publish any story that put the school in a bad light or that was deemed controversial unless he approved it first. This edict caused an uproar in the journalism community, as the policy violated the basic foundation upon which journalism is practiced at any level. When the year started and the policy was still in place, it went so far as to the Student Press Law Center, a nonprofit advocacy group to step in and send a letter to the Prosper Independent School District threatening to take action if the policy wasn't overturned. Fortunately, the policy was eventually rescinded, but not until the program had to change advisers, losing a distinguished adviser who had taught for decades with distinction, and the school administration faced a degree and scope of criticism that was much more intense than anything the original policy sought to prevent. 
In short, the whole ordeal was a hard road to travel, and one that highlights what can happen when people try to silence the voice of the media.
Student journalism is vitally important to the functioning of a school because it informs everyone what is going on and when necessary calls into question what could be better. Well-informed populations are the backbone of what makes a good school good; the argument that American needs journalists has been made well and often in our recently troubled media times. What is essential for America as a whole is also essential for American schools. Students reporting issues freely and accurately is not only important but essential.