Starbucks Peppermint Mocha and Gingerbread Cake
Hang on for a minute...we're trying to find some more stories you might like.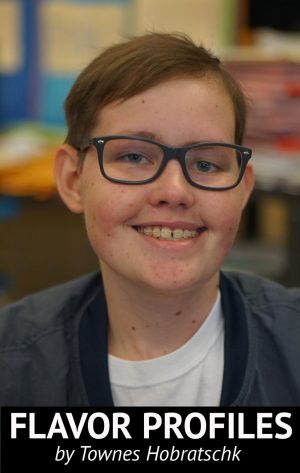 Howdy everyone, from College Station! The reviews I present to you today are of the Starbucks Seasonal Peppermint Mocha and the Starbucks Gingerbread Cake. Enough talk about it though, let's unwrap this review. The first sip of the peppermint mocha lit up my taste buds as it was very tasty and gave me a warm comfortable feeling, like I was sitting at the fire, but then the Peppermint bought me back like Jack Frost, nipping at my nose. It was at this point that I remembered that I also had a whole piece of gingerbread cake to eat. Needless to say, I dug in like it was a holiday feast. The peppermint mocha delivered on its promise and tasted as festive as a plate of elf spaghetti. As for the gingerbread, which was running through my mind even after I had left the Starbucks, it made me feel jolly and in the season.
The flavor had me feeling like I could maybe dash through some snow. As I continued to drink the mocha, however, the chocolate and peppermint flavors began to settle at the bottom, making it a bit too rich at the end. I don't have any real criticism of the gingerbread, aside from it being not as much as I wanted, but then again, do we ever get enough of the holidays? Soon enough, I was out of sweets and drinks, and had to pack my bag, as my presents–I mean presence–left the Starbucks.
Overall, I would give the Peppermint Mocha a 6/10, it was good, but it got a little bit too rich for me by the end of drinking it. You should take this merely as one man's opinion, however, because you might like flavors settling in, and so your opinion may be different than mine. As for the gingerbread, I would give it a 10/10, I wanted more, but it ran away from me.
Happy Holidays y'all!