Rhodes Traveled: Fredericksburg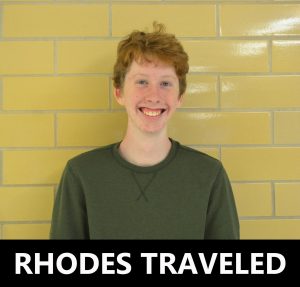 Texas is enormous. It takes a full 12 hours to drive from Houston to El Paso. However, the nice thing about living in Austin is that you only need to drive an hour or so to get to a city totally different from your own. 80 miles west of Austin lies the German settled town of Fredericksburg. At first sight all the town seems to offer is a main street consisting of antique stores and fudge shops, but there is certainly more to be seen here.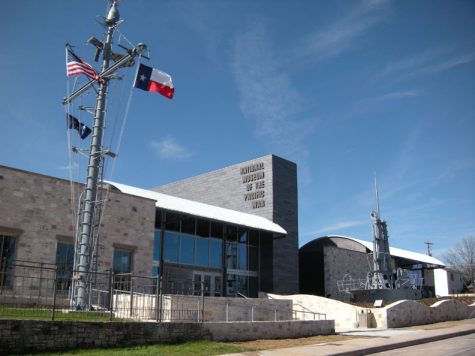 Founded in 1846, Fredericksburg, or Fritztown, as some call it, has a population of about 10,000, making it not one of the smallest towns in the state, but not quite big enough to be called a city. At about an hour and a half from Austin, it is the perfect distance for a day trip. Plus  you'd better arrive hungry, because Fredericksburg is known for its German inspired brewery restaurants. One of the best, simply named Fredericksburg Brewing Company, offers most anything you could want to eat: some German delights, such as soft pretzels and a wide variety of schnitzel, but also classic American dishes, like sandwiches, burgers and pizza.
After lunch you can either head to Main Street to browse some antiques or, perhaps a little more interesting, the National Museum of the Pacific War, made in honor of Admiral Chester Nimitz, a Fredericksburg native. The museum shows the lesser known side of WWII, between the United States and Japan. Many people are familiar with the battles in Europe between Germany, Russia and Great Britain, but the battles in the Pacific are not as commonly known. From Pearl Harbor to the bombing of Hiroshima and Nagasaki and the many smaller battles in between, this museum offers a new perspective of the war.
You can see everything that you can typically find in WWII museums, like battle diagrams, portraits of generals and commanders, artifacts, restored boats, planes and ships, but this museum offers a new experience: reenactments. Not the weird kind that make you feel uncomfortable, these are battle reenactments. Down the street from the main building of the museum is an outside area designed specifically for these "battles." This is a must if you want the full experience of the museum.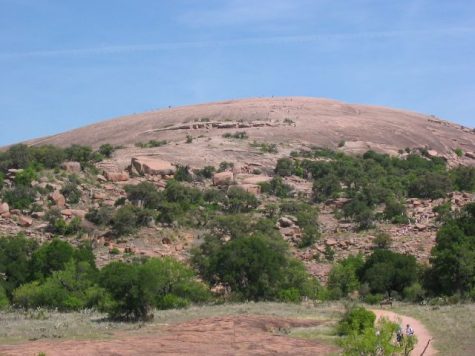 If it's a nice day, or you'd like to spend your afternoon doing something other than the WWII museum, you can head over to Enchanted Rock State Natural Area, about a 20 minute drive from Fredericksburg. This huge chunk of granite is nearly 2,000 feet tall, and has been part of Texas history since the Native American tribes lived there several hundred years ago.
The park is a great place for a hike (except in the middle of summer, as there is a lack of shade). If you're looking to spend the night, there is a campground near the base of the rock. Camping may not be at the top of everyone's priority list, but seeing the sun come up and illuminate the rock is an impressive experience.
Fredericksburg and nearby Enchanted Rock are great weekend destinations for anyone in central Texas, and just a reminder of what the state has to offer. Going to these places reminds one of the rich history of Texas, whether it's Native American tribes, German settlers or World War II.