Rhodes Traveled: Waco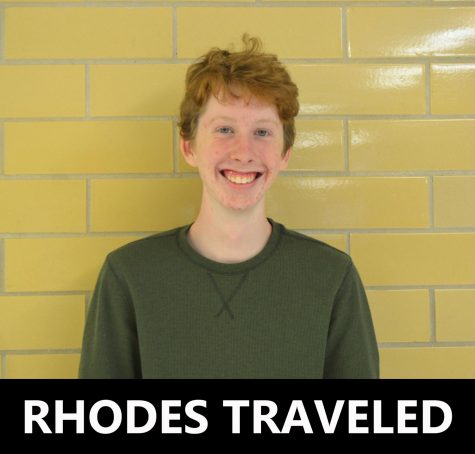 One of the wonderful things about Texas travel is that you can go to big cities like Houston, Dallas, or San Antonio, but you could also travel to any number of small towns, all with a unique history. One of the smaller cities is Waco, which sits about 100 miles north of Austin, or an hour-and-a-half drive. With a population of 130,000, Waco is a decent size, but still has some small town charm.
Waco makes a good day trip because it's not too far away. You can leave in the late morning, get there by lunch, spend the afternoon sightseeing, and and make it home for dinner. Or you can stay for dinner and miss out on Austin's infamous traffic.
There are plenty of things to do in the city, but if you're only going to stay for a day, there are some things you should prioritize. A good spot to eat for lunch is Health Camp burgers. Despite its name, Health Camp is a '50s style restaurant serving greasy burgers, onion rings and milkshakes. If you're looking for something different, try Schmaltz's Sandwich Shoppe. The inspiration for Austin's Schlotzskys, Schmaltz features classic sandwiches on homemade bread.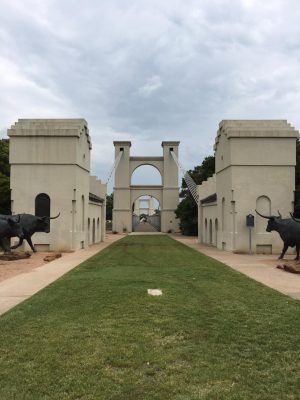 After lunch it's time to hit the town. There are several ways to experience Waco's history, and my personal favorite is the Dr. Pepper museum. Dr. Pepper was invented in Waco in 1885 by pharmacist Charles Alderton, and is the "oldest major manufacturer of soft drink concentrates and syrup in the United States." The museum features information about Alderton's life, how the drink was manufactured when it was made at the facility in the early 1900s, and what other brands Dr. Pepper owns, such as 7UP, Snapple and Sunkist. You can see foreign distributed bottles in Russian or Japanese and old soda machines from the '40s or '50s. After you view the museum, you can stop by the cafe and gift shop for all your refreshment and memorabilia needs.     
After that you can head downtown and visit the ALICO building. This 282-foot tall, 107-year-old building is famous for surviving a direct hit from a tornado in 1953.
Another great piece of Waco history is the suspension bridge. Constructed in 1870, the suspension bridge was part of the Chisholm Trail, allowing easy crossing of the Brazos River. It's an impressive structure, spanning 475 feet and consisting of nearly 3 million bricks. On the south end of the bridge, there is Indian Spring park and Doris D Miller park to the north, both of which make a great place for a picnic or a walk.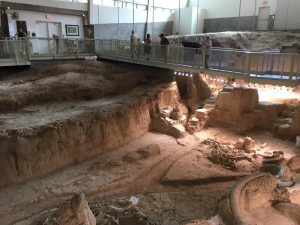 Waco is also known for its mammoths. In 1978, two men looking for arrowheads in the Bosque River discovered a large bone, which was later identified as a Columbian mammoth by Baylor University. Shortly after, the school organized a dig site in the area, and between 1978 and 1997 more than 20 mammoth remains were discovered. Apart from mammoths, the remains of a camel, a saber-tooth cat and an unidentified animal were also found. The site was opened to the public in 2009, and in 2015, president Barack Obama signed an executive order making the site a national monument. The site offers a unique viewing experience, allowing guests to view the bones still in the ground where they were first discovered. They offer a tour around the property, during which you will learn about the time period that these mammoths lived and theories about why there are so many in one spot.
Waco provides a different experience from Austin but isn't too far away, which is why it's great for a weekend day trip. If you're looking to learn about some central Texas history, or just to get out of the city, Waco is the place to go.