Before it was historic, 2016 election was hysteric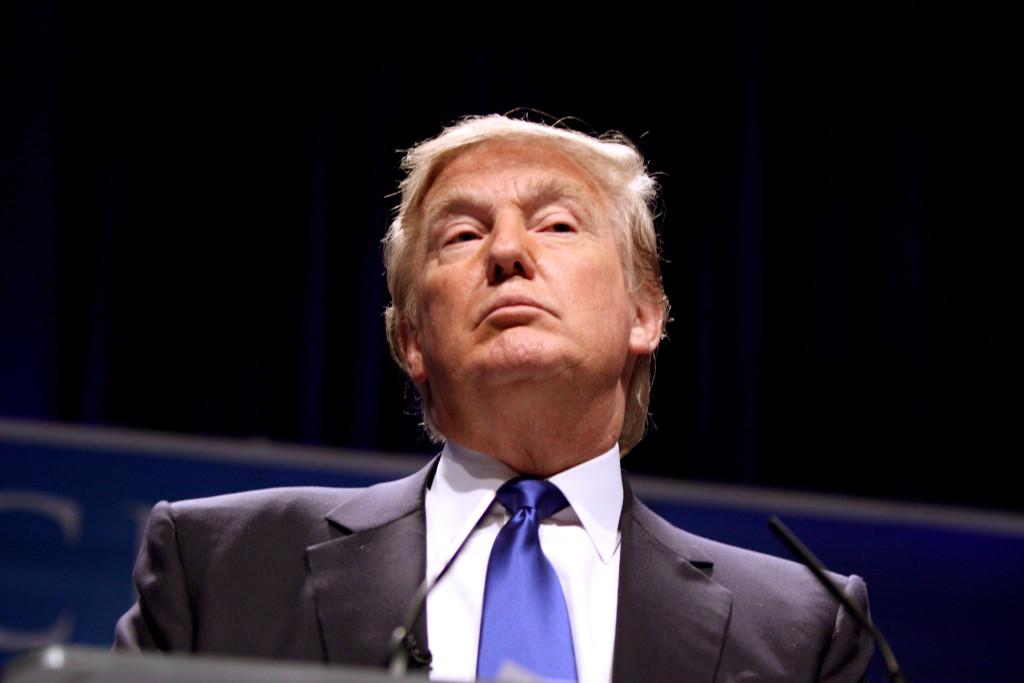 On April 12, 2015 Hillary Clinton announced her candidacy for president of the United States. Sixty-five days later Donald J. Trump followed suit. An unpredictable and often unprecedented election season had begun, and its characters would continue to shock and divide the American people for nearly a year and a half. Ten days ago, history was made as the first female presidential nominee lost to the first president with no previous political or military experience. Here's a look back on some of the events that made this election one for the history books.
THE CONTENDERS
The race for the Republican nomination started with more than a dozen candidates, resulting in chaotic debates and divided voters. Donald Trump, the current Republican nominee, stood out from this crowd with a large stature, a loud voice and many contentious policy proposals. A businessman and reality TV star with no previous political experience, Trump tapped into the animosity held by many voters against career politicians and other perceived agents of "the establishment."
The Democratic hopefuls were less plentiful. Martin O'Malley, Jim Webb and Lincoln Chafee dropped out quickly and were widely disregarded. Bernie Sanders and Hillary Clinton, however, fought hard throughout the primary season. A self-declared Democratic socialist, Sanders captured the hearts of many Democrats hungry for a political revolution, but Clinton was able to secure the nomination as a moderate who embraced many aspects of the Obama administration.
CAT FIGHTS
The Republican candidates quickly became embroiled in, to put it lightly, a mud slinging contest. Trump, or "The Donald," sent out tweets nicknaming his strongest opponents, dubbing Rubio as "Little Marco," Cruz as "Lyin' Ted" and most famously, Clinton as "Crooked Hillary." Debate topics shifted from issues of national security and the economy to the size of Trump's hands, the appearance of Cruz's wife and how much Rubio would sweat. Opponents were quick to criticize Trump's inflammatory remarks, but that didn't slow him down—if anything, the rebukes backfired. During the ninth Republican debate on Dec. 15, Jeb Bush called the businessman out on his "lack of seriousness" regarding the election. "Donald, you're not going to be able to insult your way to the presidency; you're not," Bush said. "Leadership is not about attacking people and disparaging people; leadership is about creating a serious strategy to deal with the threat of our time." Trump dismissed Bush's point by attacking his character, an emerging theme in his campaign: "With Jeb's attitude, we will never be great again; that I can tell you." The audience at the debate went wild.
HILLARY ON THE HOT SEAT
At the first Democratic primary debate Sen. Bernie Sanders made a bold statement regarding his opponent that quickly became the highlight of the night: "The American people are sick and tired of hearing about your damn emails!" Clinton, who obviously agreed with Sanders, laughed and immediately shook his hand on the debate stage. That was Oct. 13, 2015, and we still haven't stopped hearing about those infamous emails. Staunch Republicans, many of whom supported Donald Trump, began to spread their new favorite slogan, printing it on hats, T-shirts, banners and even coffee mugs: Hillary for Prison. The FBI, which lead the email investigation, concluded that although Clinton and her staff were "extremely careless," they were not in violation of the law, and no charges would be brought against them as a result. While this verdict took much of the pressure off Clinton and her campaign, many voters still had their doubts. Others called the entire investigation a hoax, convinced that Hillary was indeed a criminal who should be jailed. Trump embraced this position during the second presidential debate: "If I win, I am going to instruct my attorney general to get a special prosecutor to look into [Clinton's missing email] situation." Clinton responded by saying it was a good thing that someone like Trump was not in charge of the laws of the country, to which Trump interjected "because you'd be in jail."
Days before the election, the FBI reopened the case against Clinton, after the discovery of more possible evidence on the laptop of Anthony Weiner, the estranged husband of the vice chairwoman of the Clinton campaign. These events further fueled voter distrust, which has been one of the main setbacks for the Clinton campaign. On Nov. 6 the email case was closed for a second time, as FBI Director James Comey announced that "based on our review, we have not changed our conclusions that we expressed in July with respect to Secretary Clinton." This reopening of Clinton's email investigation was a major setback for her campaign at a crucial time in the election cycle.
TRUMP RIOTS
Like a moth to a big orange flame, controversy surrounds Donald J. Trump. Clinton attempted to sum up such controversies in early September with an attack on Trump voters: "You could put half of Trump's supporters into what I call the basket of deplorables. The racist, sexist, homophobic, xenophobic, Islamophobic — you name it." Many have called this assessment of a large portion of the American people an unfair generalization. Others have agreed with Secretary Clinton's position, pointing to Trump's past as proof that those who support him condone his discriminatory behavior. In addition to his devout supporters, Trump's rallies attracted many protestors unhappy with the inflammatory remarks he made throughout the campaign.
The first group Trump offended was Mexicans. In the same speech where he announced his presidential aspirations Trump said that "[Illegal Mexican immigrants] are bringing drugs. They're bringing crime. They're rapists. And some, I assume, are good people." Comments such as these, coupled with his promise to build a wall along the U.S.-Mexican border, has resulted in a meager amount of Hispanic support for the Republican nominee.
In December of 2015 Trump's campaign released a statement declaring that "Donald J. Trump is calling for a total and complete shutdown of Muslims entering the United States until our country's representatives can figure out what is going on." Trump has since modified this policy, but for many of his critics, the political damage was done.
Trump has long been accused of misogyny, and the clearest evidence for that argument surfaced in early October in the form of an Access Hollywood video from 2005. Trump's now infamous conversation with television personality Billy Bush included vulgar language and suggestions of sexual assault. Since the video's release, multiple women have come forward with allegations of assault against Trump. The Trump campaign has denied all of the accusations, but no evidence to confirm or discredit the claims have materialized.
Trump's controversies have not been limited to this election cycle. In 1973 the Justice Department sued the businessman for racial discrimination in his New York apartments. The suit alleged that black applicants were told that no apartment units were open when there were, in fact, apartments available for rent. The suit was settled without admission of guilt by Donald Trump or Trump Management. At a rally in August, Trump asked for the votes of black America, asking, "What the hell do you have to lose?"
BERNIE OR BUST
Bernie Sanders amassed a large and very passionate following during his time as a presidential hopeful, and his followers couldn't quite let go once the senator conceded to Clinton by endorsing her campaign in early July. Many Americans who had been "feeling the Bern" for months were left with a candidate who they viewed as the antithesis of Bernie's political revolution. Clinton was, however, influenced by Sanders' policies and has shifted her platform further left on many issues as a result. This concession hasn't been enough for some former Sanders supporters, though, and have caused an elevated interest in third-party candidates.
AN… INTENSE RNC
Donald Trump officially became the Republican nominee at a contentious convention in July. The turmoil of the Republican primaries ended as divided as they began: Ted Cruz, Trump's main opponent, was booed off the stage for refusing to endorse Trump as the nominee.
Melania Trump's speech was received well—almost as well as Michelle Obama's speech at the Democratic National Convention in 2008. This would make sense considering the two speeches were in many places nearly identical. Melania's speech writers and the Trump campaign denied allegations of plagiarism, but the presidential nominee's third wife withdrew from the public spotlight nevertheless.
A HISTORICAL DNC
Days after the end of the RNC, the Democratic National Convention began in Philadelphia. Bernie Sanders broke normal protocol and nominated Clinton as the Democratic presidential nominee himself. This movement was accepted, making Clinton the first female presidential nominee for major political party in history.
THIRD PARTY GAINS
According to the Pew Research Center "overall satisfaction with the choice of candidates is at its lowest point in two decades." It would stand to reason, then, that Google reported that searches for the phrase "third party candidate" were higher the past few months than ever before in the search engine's history. The most notable of those candidates were Libertarian Gary Johnson and Green Party nominee Jill Stein. Neither one polled well enough to entertain the thought of winning the election, but that doesn't mean their relative popularity should be discounted. Johnson has called the vote between Clinton and Trump the vote between "a lesser of two evils", an attitude shared by many voters.
DEBATE NIGHT IN AMERICA
The first presidential debate between Clinton and Trump broke records and became the most-watched American presidential debate in history. An estimated 84 million people tuned into one of the 13 channels airing the debate. After many rounds of attacks by both sides, Clinton said "I have a feeling that by the end of this evening I'm going to be blamed for everything that's ever happened." Trump responded, "Why not?" Both campaigns claimed victory at the end of the night despite an overwhelming majority of polls declaring Clinton the winner.
After the first debate, Trump threatened many times to bring up past allegations against Clinton's husband Bill Clinton at the second debate. At the second debate Trump did not slander the former president as much as he had promised, and chose instead to stay on the defensive for the better part of the night. CNN and other media outlets had fact checking reports coming out in real time, and while neither candidate received perfect marks from the fact checkers, Trump's statements received more ratings of "false" than Clinton's.
When asked at the third presidential debate if he would accept the results of the election, Trump said simply, "I will look at it at the time." In shock, the moderator asked Trump to clarify his statement. Trump replied, "I will keep you in suspense." Clinton immediately shot back with a response: "That's horrifying." Many Trump supporters saw nothing wrong with their candidate's position and instead became more vocal about the possibility of a rigged election.
ELECTION DAY
O n the morning of Nov. 9, students arrived at school in a state of disbelief. Only hours before it had been announced that against all odds Donald J. Trump was the president elect of the United States of America. Supporters of the businessman rejoiced, confident that America was finally going to be made great again. Opponents of the president elect, however, took to social media and the streets of the country's largest cities in protest. Chants of "not my president" rang out from New York City to Portland, Ore., to right here in Austin, outside the Texas State Capitol.
The future under a Trump presidency is uncertain, but the nation's top leaders are calling for unity in the face of a daunting unknown. To quote Hillary Clinton's concession speech: "We have seen that our nation is more deeply divided than we thought, but I still believe in America, and I always will."